5 very unique and beautiful beaches in Mallorca
Mallorca is a paradise of beautiful beaches! However, it isn't always possible to access the Mediterranean sea in every possible corner, as the island is quite rocky with high cliffs along the Northern and Western parts of the island.
But there are plenty of beaches and coves to choose from all around it anyway! I thought I would tell you about the most unique beaches and coves and why they are so unique!
1. Caló des Moro beach
Why do I think this is the most beautiful and unique beach in Mallorca? Well, it is obviously very beautiful, the water is so turquoise that it looks like a natural pool, and the surrounding area with rocks and cliffs gives this wild vibe around it.
But despite some rocks, the beach is covered with white sand, which makes it very pleasant for swimmers! I do not think this is the best beach for kids, because it is not easy to get to it, but for an adventurous couple, this is the beach to go to!
Location: OPEN MAP!
Parking: OPEN MAP!
2. Cala s'Almunia beach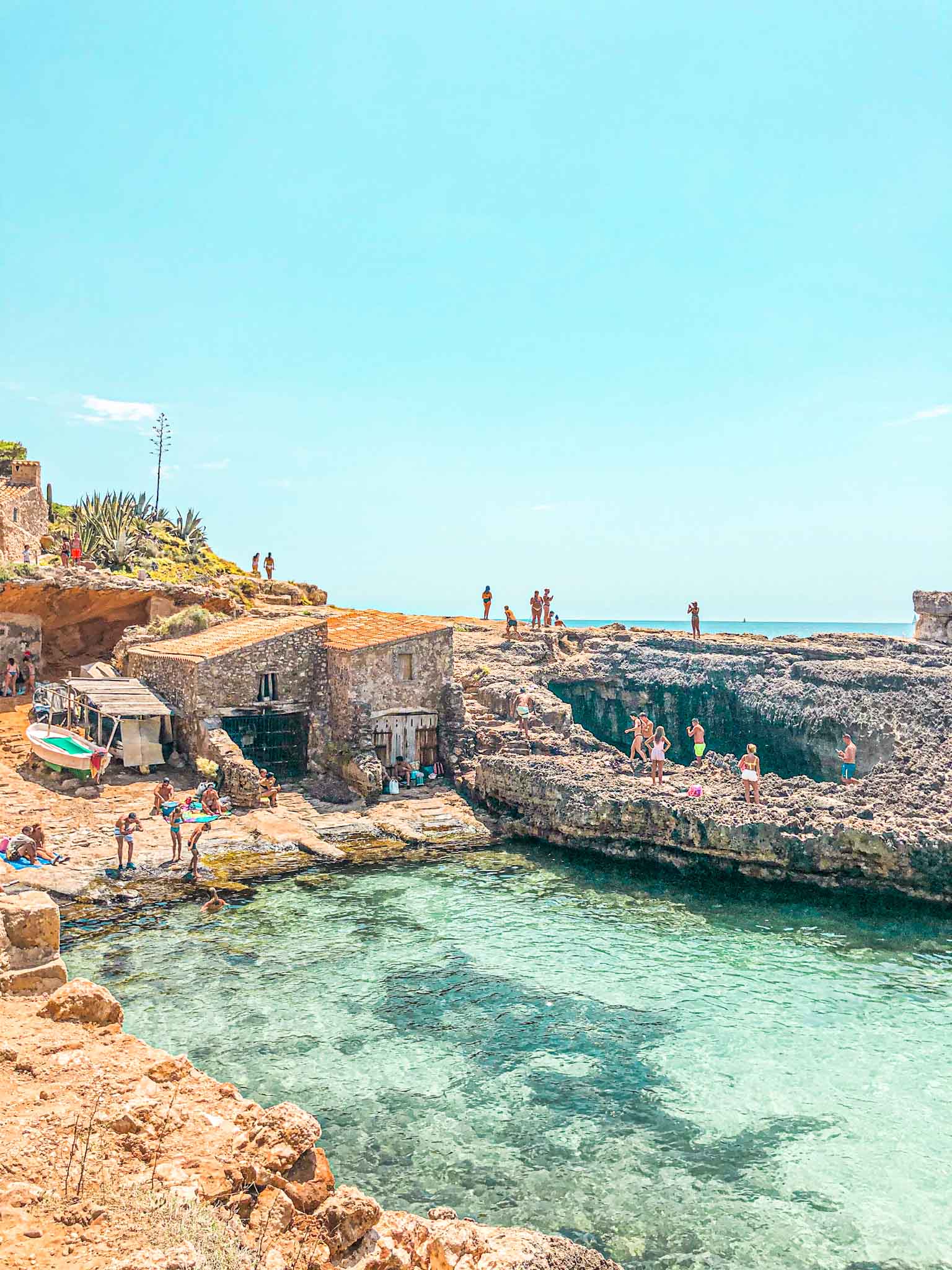 This beach is located very near Caló des Moro beach and is a paradise for cliff-jumping activities. This little cove is surrounded by lower and higher cliffs as well as rock formations with holes in them.
Actually, you can jump through the cliff holes into the water if you are brave enough! Besides, it has this authentic look around it with cute little boat garages next to it. Definitely visit this beach, if you go to Caló des Moro beach.
Location: OPEN MAP!
Parking: OPEN MAP!
3. Torrent de Pareis beach in Sa Calobra
There are many reasons, why this beach is so unique – first of all the access to this beach is on foot through a narrow tunnel carved in the rocks (it is a couple of hundred meters long), then the beach itself is covered with pebbles, which is a bit unusual for Mallorca.
Then the access to the sea is quite narrow and located between two giant cliffs that look like a gate. Besides, it is not a typical beach, because it is actually a place where a torrent that crosses the Serra de Tramuntana mountains, enters into the Mediterranean sea and is also a great place for hiking if the weather allows.
Location: OPEN MAP!
Parking: OPEN MAP! behind the bar
4. Cala Pi beach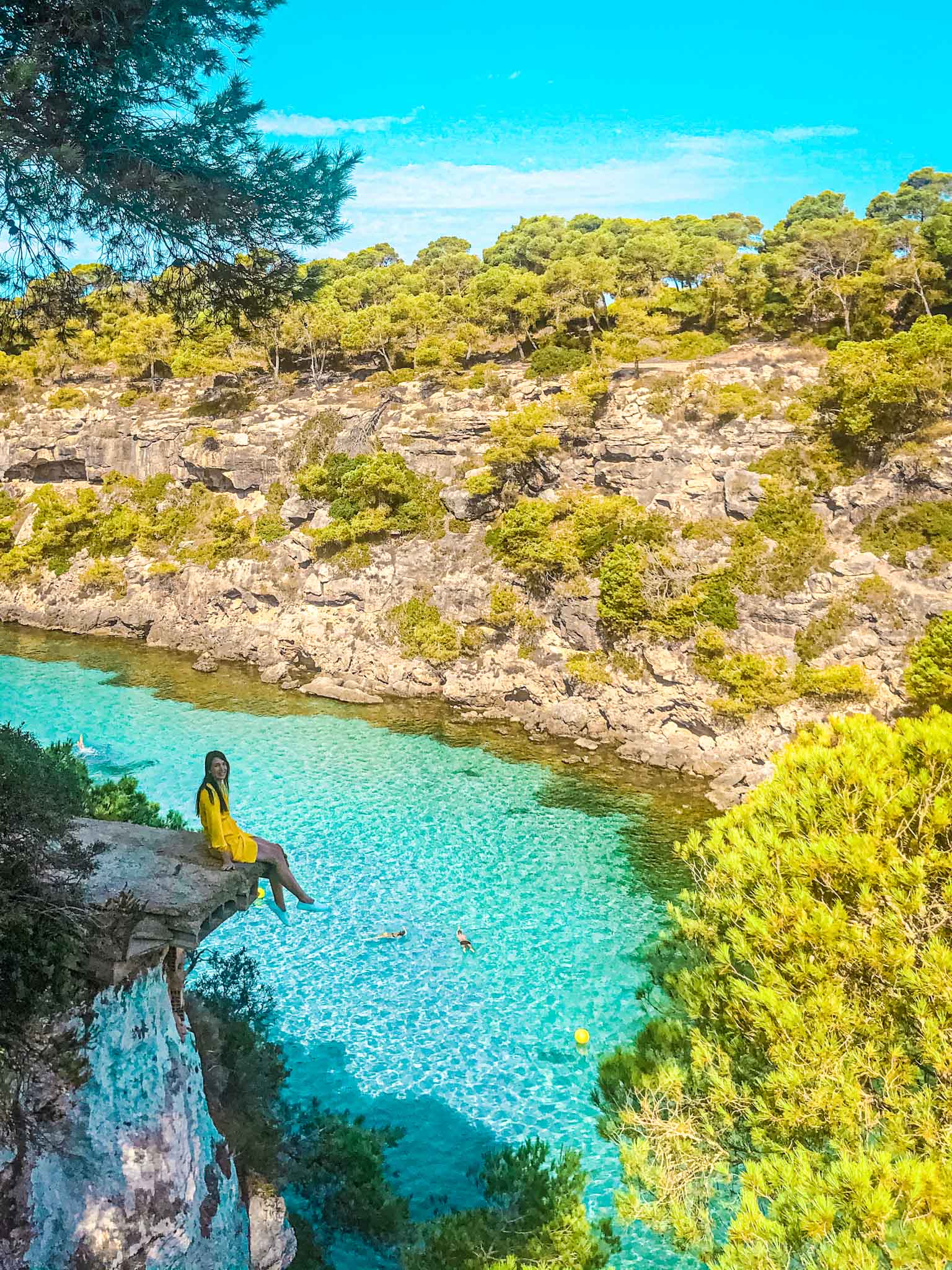 This is definitely one of the most beautiful and unique beaches in Mallorca and one of the best places to go with kids because the water is shallow quite far into the sea. This is a great spot for snorkeling as well!
Plus the turquoise water and this amazing spot – a platform to get a unique photo make this beach very attractive. It is covered with white sand and is a very pleasant experience for swimmers younger and older! Plus it is very close to Palma city.
Location: OPEN MAP!
Parking: OPEN MAP! or somewhere along the streets in this area
5. Es Trenc beach
You will not get wide, sandy beaches with shallow, crystal clear, turquoise water too often in Mallorca. The enormous length of many kilometers of white sand and turquoise water makes it unique in Mallorca!
Most of the beaches are little, quite rocky coves with limited space for parking and people, but this special beach will fit a ton of beachgoers and everybody will have a space! The water is very shallow quite far into the sea, so it is also a great spot for kids!
Beware that during the tourist season, there is a parking fee at the parking lot and the road leading to the parking lot is quite narrow in many places. Be sure to arrive early, because it WILL get crowded and you can get stuck in a traffic jam!
Location: OPEN MAP!
Parking: OPEN MAP!
Happy exploring!
To be honest Mallorca is full of beautiful beaches! If you long for something more unique, hidden, and remote, just choose one of these or simply drive along the coast and explore!
You should also be prepared to walk quite a bit and most likely you will have to manage some vertical meters as well because many of the beaches have a parking place up the hill, but the beach itself is located after a steep climb downhill!
More Mallorca travel inspiration!
PIN FOR LATER!