9 unbelievably beautiful viewpoints on Madeira island
Madeira island has some jaw-dropping views all over the island. You will see road signs with 'miradouro' everywhere and you could spend all day just driving around and stopping at different viewpoints all the time.
And I have to tell you that it is worth it because almost all of the viewpoints are very unique and unbelievably beautiful! Here is the list of my absolute favorite viewpoints on the island!
1. Balcões viewpoint
This gorgeous balcony is probably my favorite viewpoint in Madeira and I would easily include this place in the must-see list of Madeira! Leave your car at the side of the road HERE in Ribeiro Frio town and head by foot for a 1.5-kilometer walk one way to the balcony.
This place is best enjoyed with some snacks while soaking in nature, the silence (it is far away from roads and streets), the mountains, and the valley. Don't you think this looks just amazing? Besides, on the left side, you can see the highest peak in Madeira – Pico Ruivo (1861m)!
Location: OPEN MAP!
2. Eira do Serrado viewpoint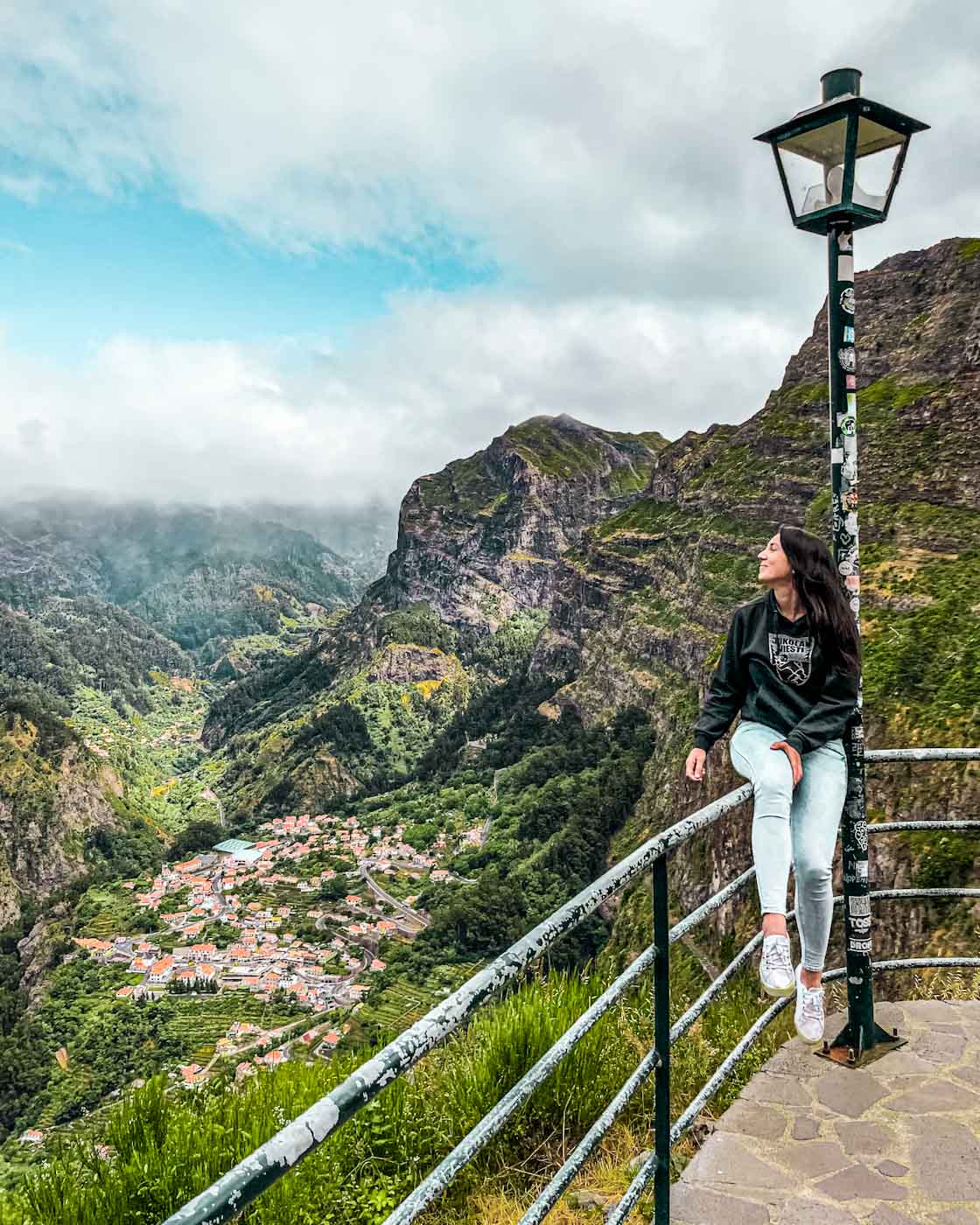 The view from Eira do Serrado viewpoint overlooking the Valley of the Nuns and a remote village, Curral das Freiras, is one of the most spectacular viewpoints in Madeira. The valley is actually a crater of a volcano with the village in the middle of it.
You can drive a car to the very top of the hill, where the viewpoint is, plus there is a hotel, a cafe, and a souvenir shop. We spent a good amount of time just observing the view – it is very magical and looks like a painting on the wall!
Location: OPEN MAP!
3. Ponta de São Lourenço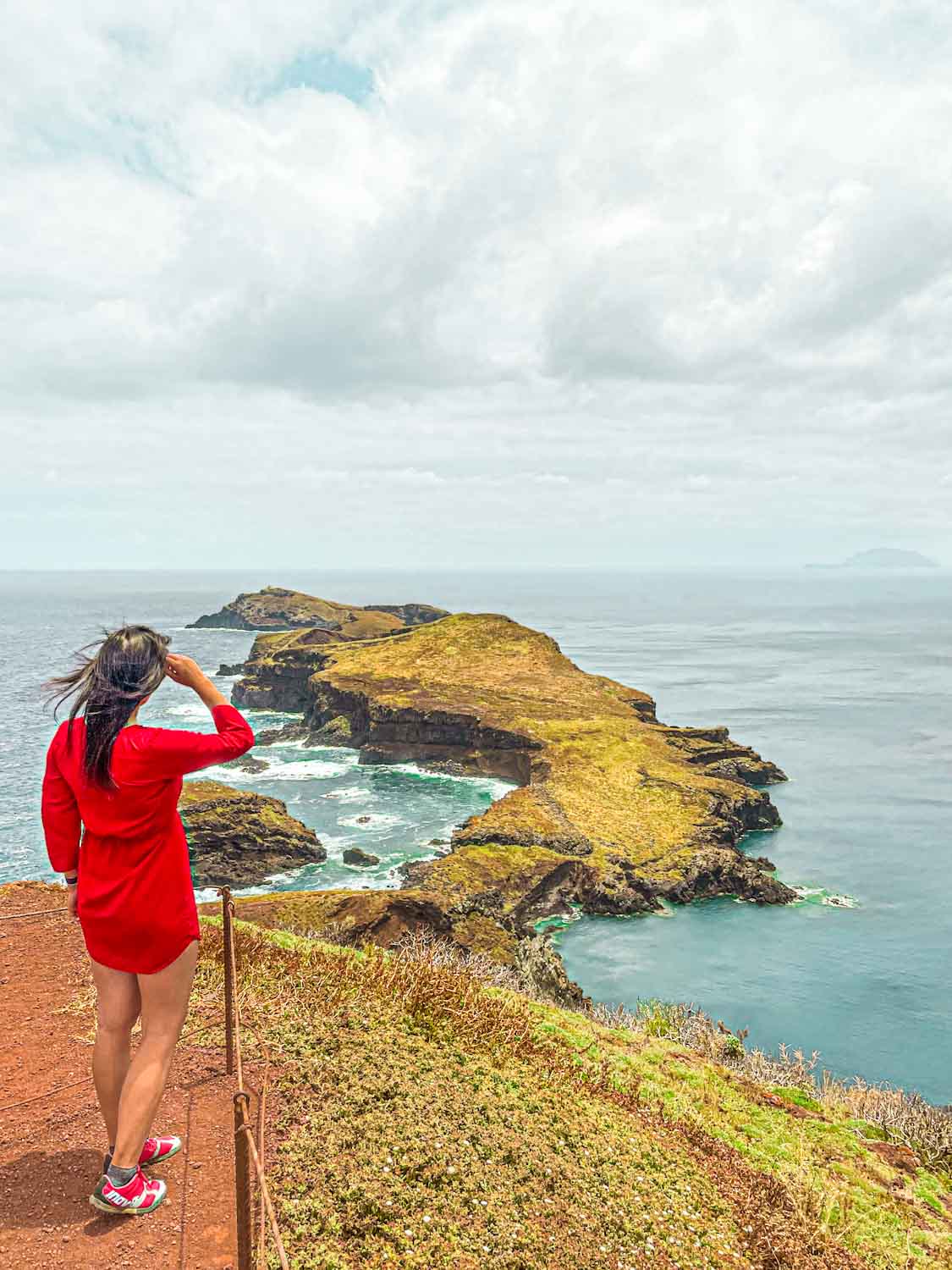 Ponta de São Lourenço is the easternmost point of Madeira. A point, where the land ends, if you could say so because there is nothing more – just an endless ocean in front of you.
This viewpoint is the furthest place you can walk on foot because the rest of the land is actually small islands and is impossible to get to by walking. It is a 3.5-kilometer walk from the parking lot, but it is absolutely stunning and very much worth it!
Location: OPEN MAP!
4. Pico do Arieiro mountain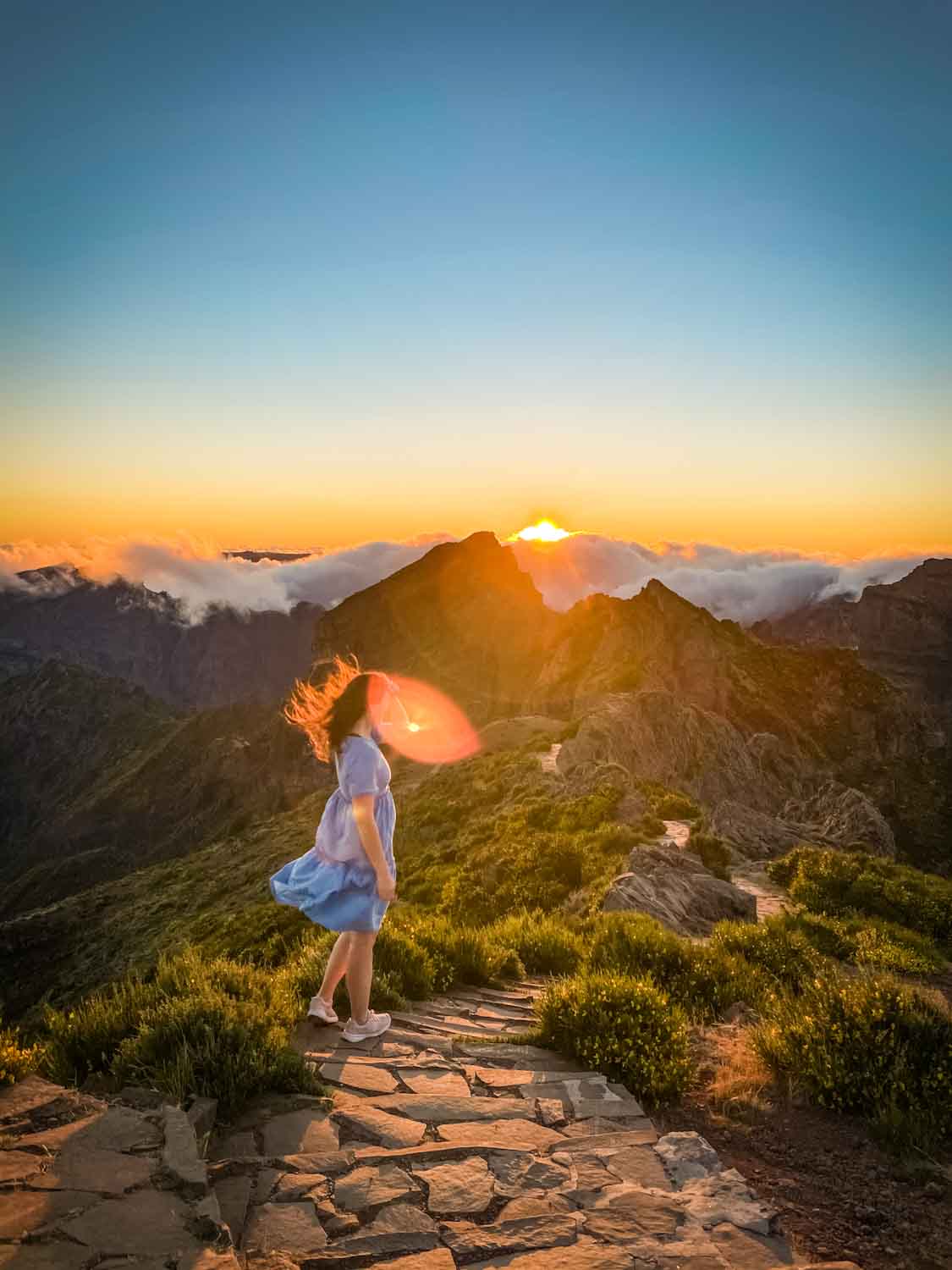 Pico do Arieiro is the third-highest mountain in Madeira and the most popular one! You can drive a car to the very top of the mountain and very easily get some incredible photos of either sunrise, sunset, or just spectacular views over the mountains. This is a must-see spot for all visitors of Madeira!
TIP! Before you go, check the weather conditions on the mountain, there is a webcam for it HERE!
Location: OPEN MAP!
5. São Cristovão viewpoint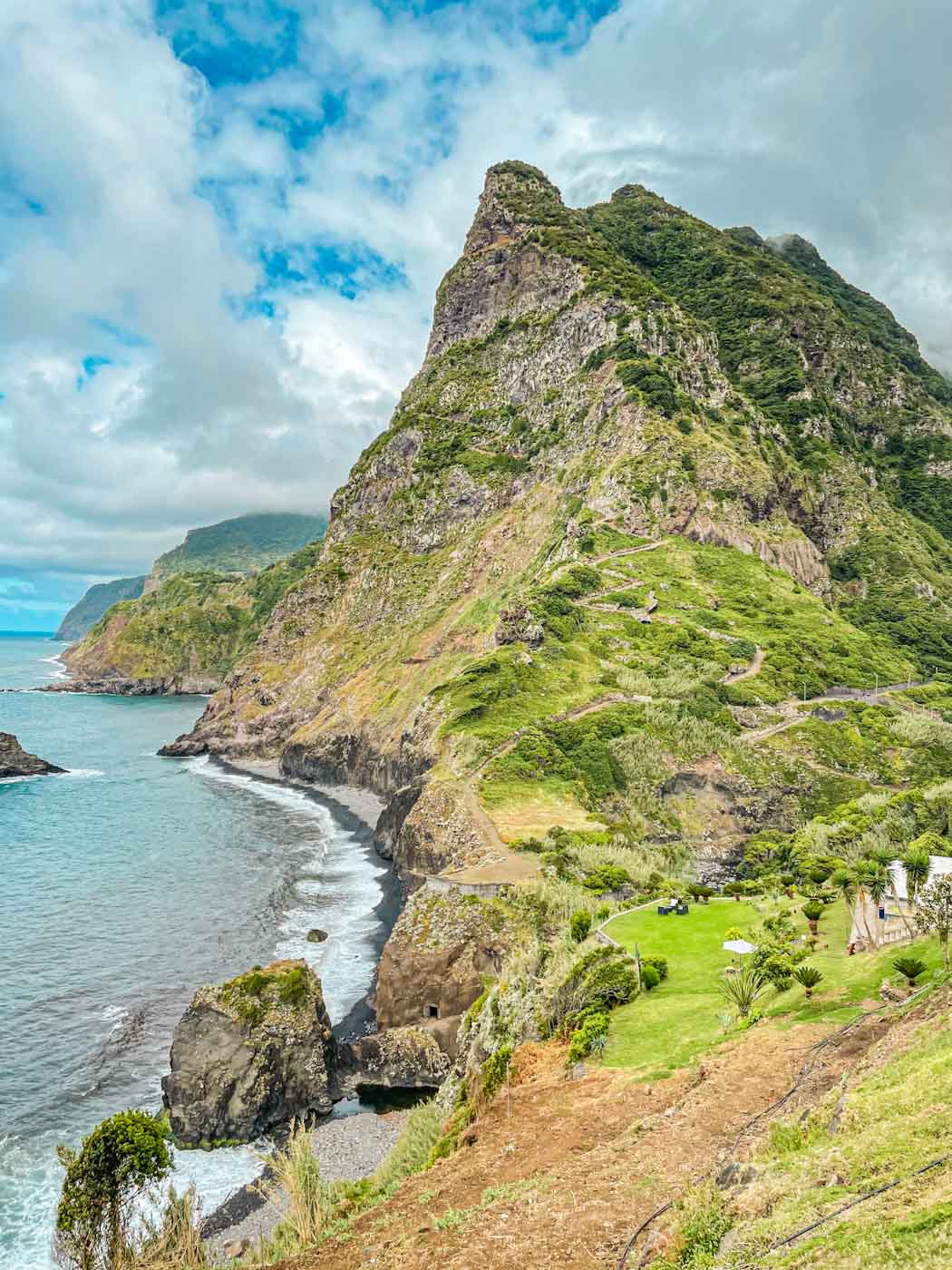 Can you imagine yourself sitting in a restaurant and having lunch while enjoying this exact view? Well, it can become a reality for you, because this is exactly how I enjoyed this viewpoint.
You can get this beautiful view from a restaurant São Cristóvão in Boaventura. There is a parking lot for its clients and you can spend as much time as you want to observe the view while having some tasty local dishes.
Afterward, we decided to drive over to the mountain and go for a hike uphill the zigzag trail, and back. It is a great exercise after a good meal, haha!
Location: OPEN MAP!
6. Guindaste viewpoint
This viewpoint on the North part of the island is one of the most famous viewpoints and one of the most beautiful ones as well. You can easily see the whole North coast of Madeira when the weather is clear. Plus it is very easy to get to this place and you can park your car right next to the coast.
Location: OPEN MAP!
7. Pico Ruivo mountain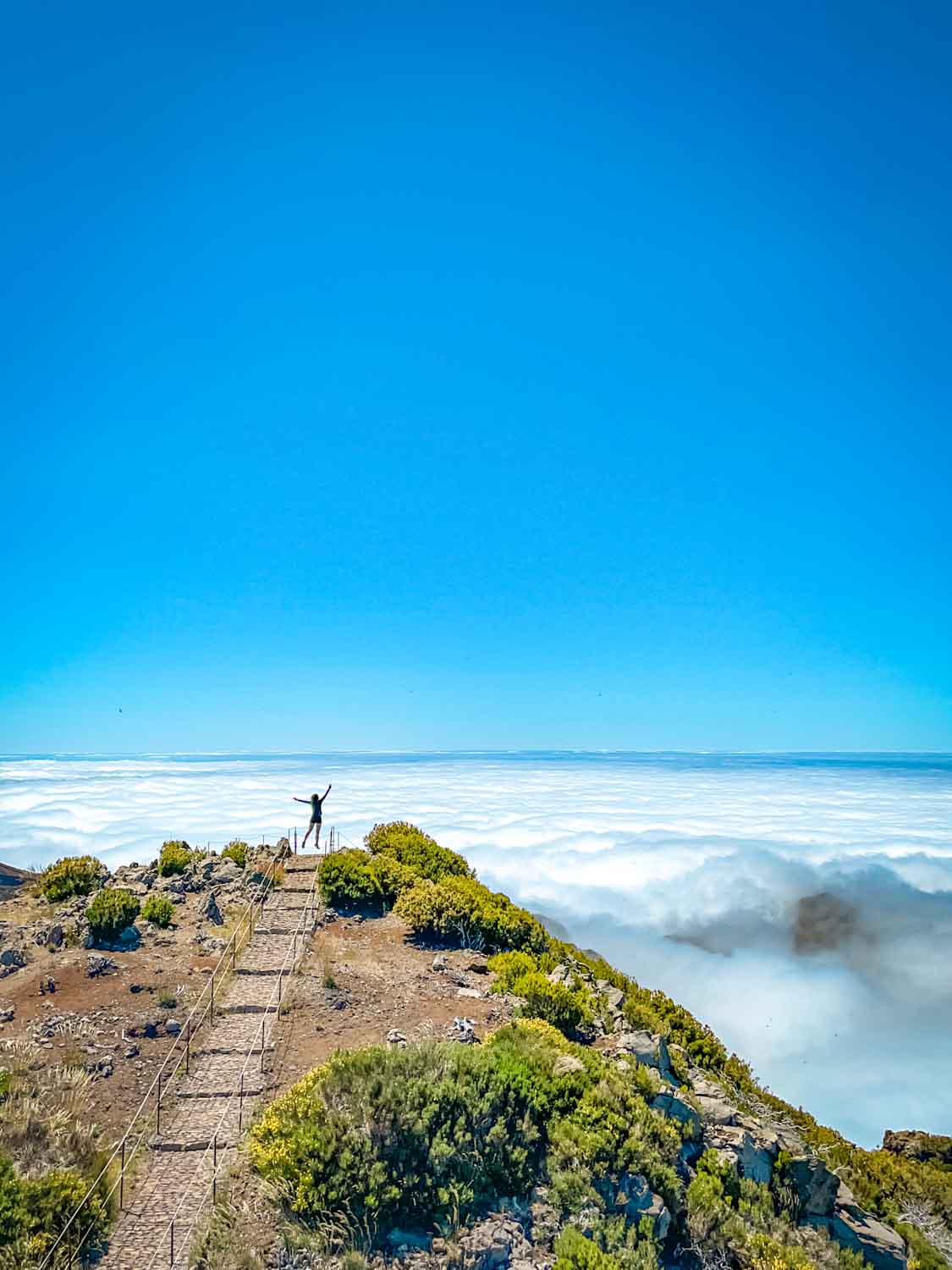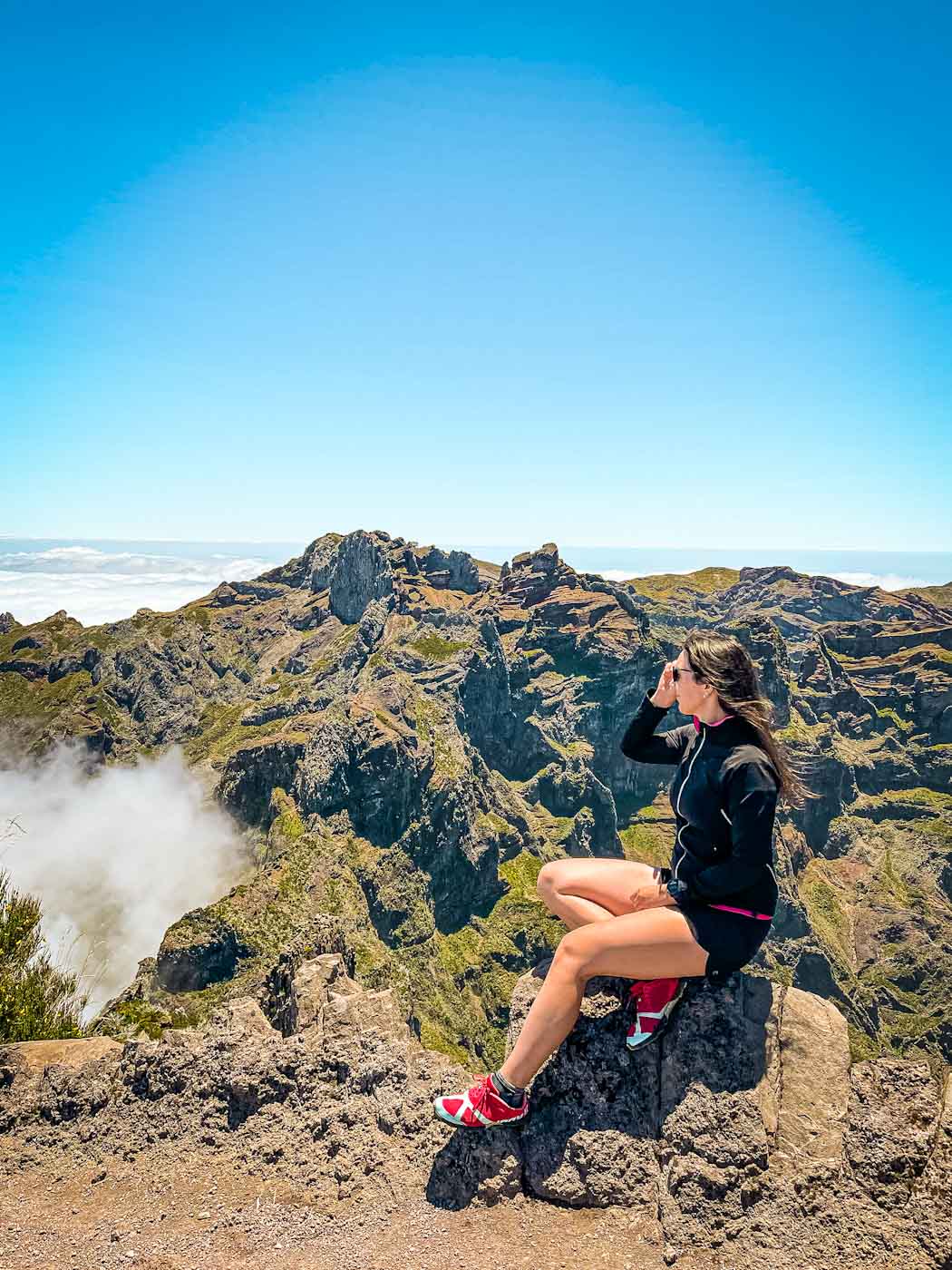 Pico Ruivo is the highest mountain in Madeira. It is not so easy to get to – usually, people take a 6-kilometer hike from Pico do Arieiro mountain to Pico Ruivo and then back, because it is accessible only on foot.
It is one of the most popular trails on the island and definitely one of the most beautiful ones with amazing views every step of the way.
But it is also a bit demanding and includes some uphill and downhill sections. But the view is incredible, as you can see! Standing above everything else including the clouds is a magical feeling.
Location: OPEN MAP!
8. Cabo Girão viewpoint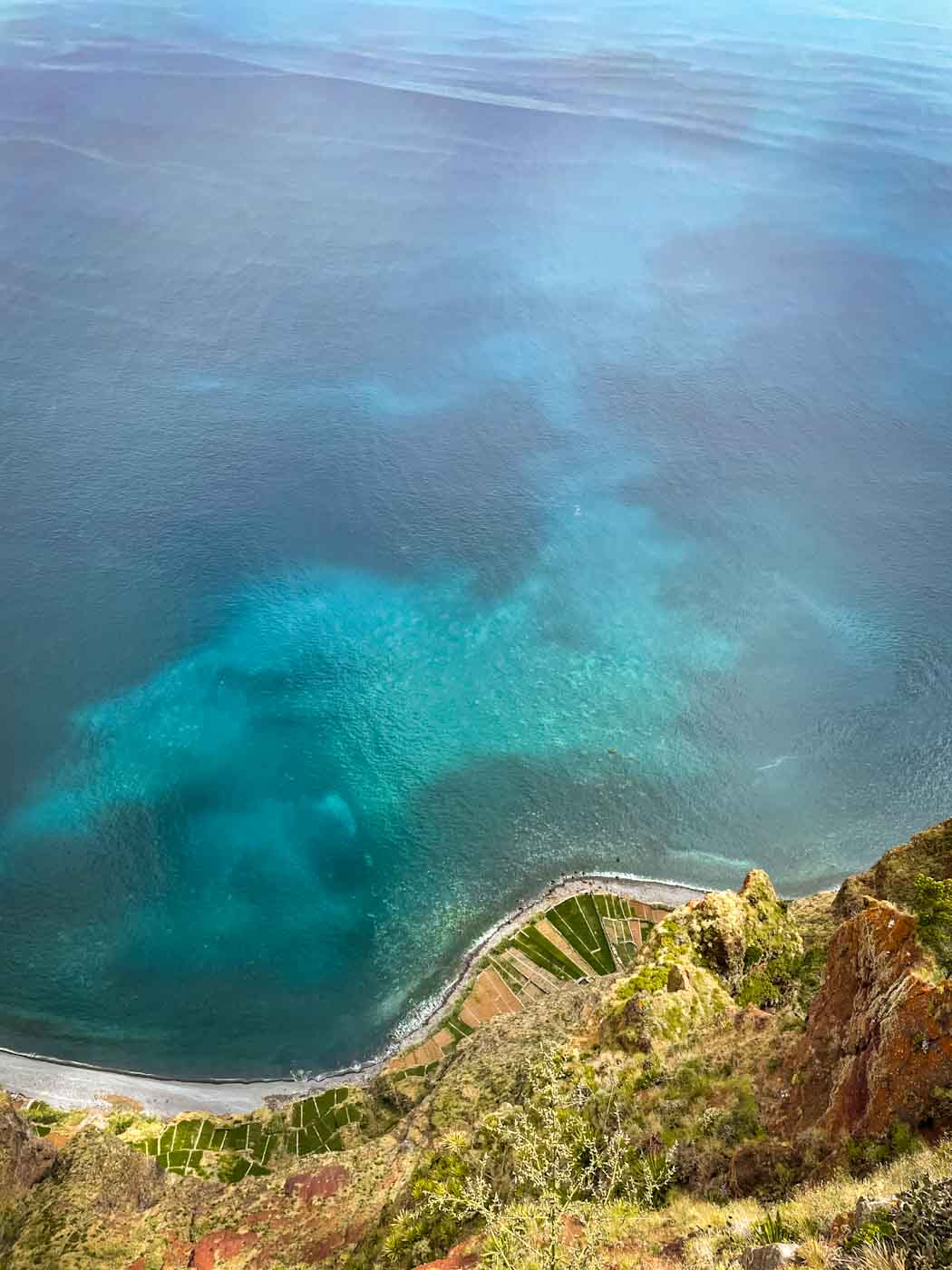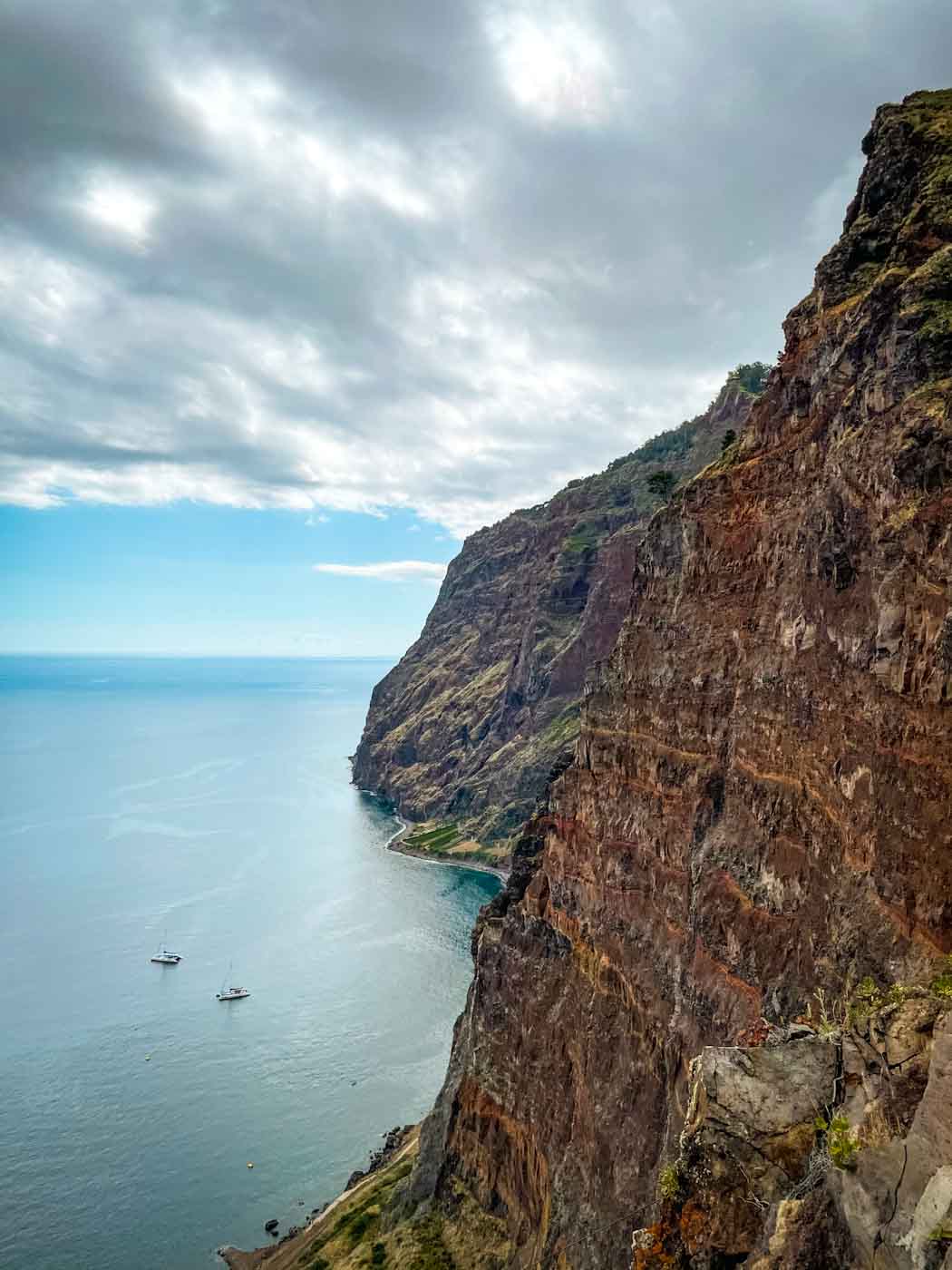 This is the only viewpoint on the South part of Madeira, but one of the most famous viewpoints in Madeira! There is a nearly 600-meter high cliff at the ocean and a glass-floor platform built at the top of it.
It is a strange feeling – to be looking at more than a half-kilometer emptiness below you and trying to comprehend how actually far it is.
Because this platform is in the South part and close to the capital city Funchal, it can get very crowded at times. However, it is very easy to get to – just drive up there and park your car in the huge parking lot next to the entrance. It is for free!
Location: OPEN MAP!
9. Quinta do Furão viewpoint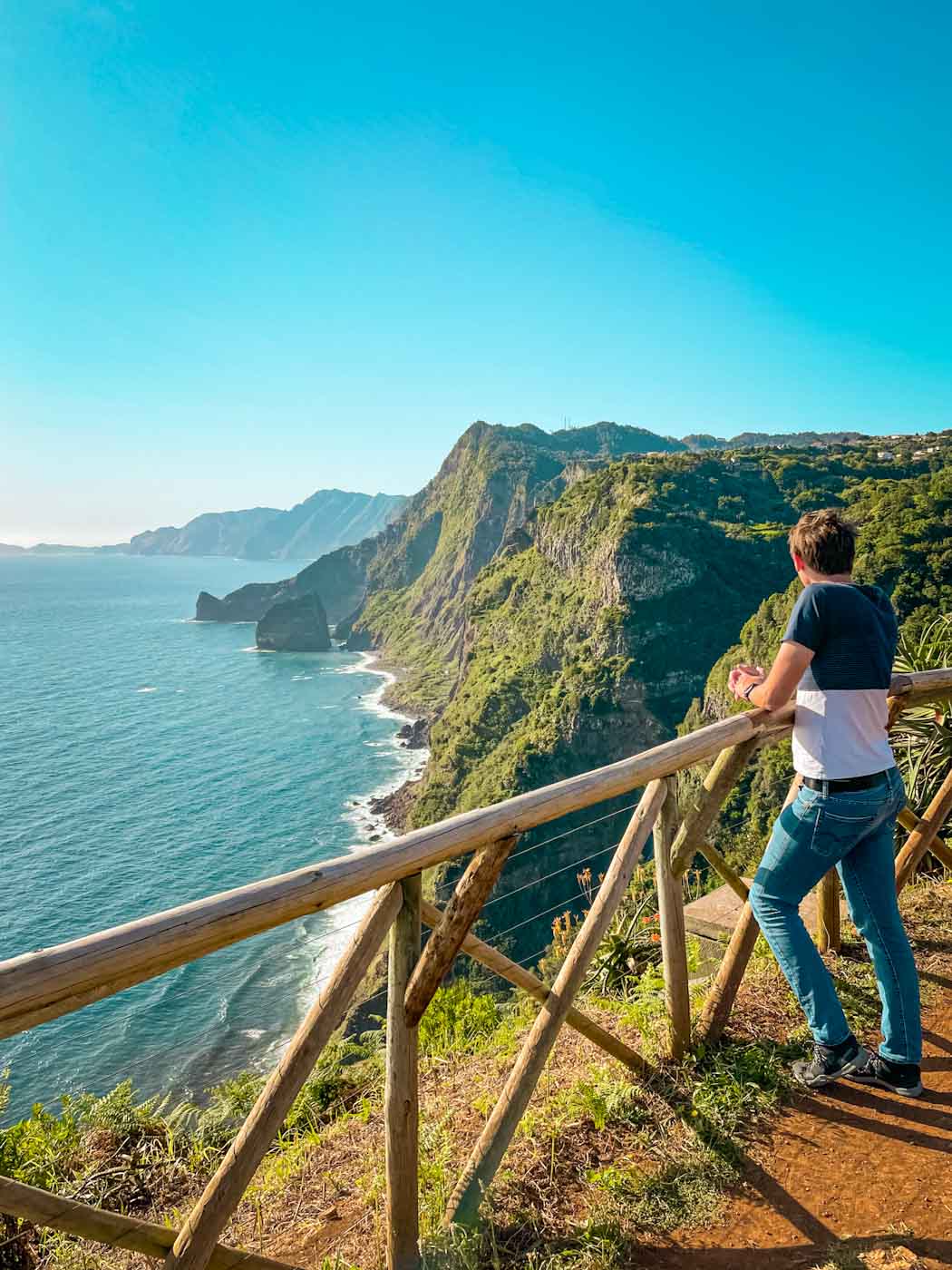 Quinta do Furão is a hotel and a restaurant in Santana town with the most beautiful views of the North coast of the island, as you can see. What you see in the photo is typical Madeira – very green, very steep, very sharp cliffs meeting the Atlantic ocean.
Plus on a good day, you can easily see the coastline till the end of the land – it is where the Ponta de São Lourenço is. Imagine staying in a hotel or having lunch in a restaurant with this view! It can not get too much better than this!
Location: OPEN MAP!
Happy exploring!
Madeira is an island from a fairy tale. Or a movie. Sometimes the views were so surreal for me, that I thought I was in a movie and suddenly a dragon will appear and fly over the ridges. It didn't happen, but I could imagine it very clearly, haha!
Madeira is one of those places you have to see to believe it. And that is what I wish for each and every explorer and traveler! By the way, if you can, please, leave a comment below if there are any significant changes to anything that is written in this blog post! Many thanks!
More Madeira travel inspiration!
PIN FOR LATER!