Ultimate bucket list: best 27 things to do and see in Madeira
Madeira – a dream island for adventure travelers, hikers, explorers…anyone who wishes to escape reality for a bit and spend time on a remote piece of land in the middle of the ocean.
The island is quite wild and the weather can be unforgiving, but there is always something to do, something to explore, and something new to try in Madeira. Here is my bucket list for visiting this beautiful place!
Explore incredible waterfalls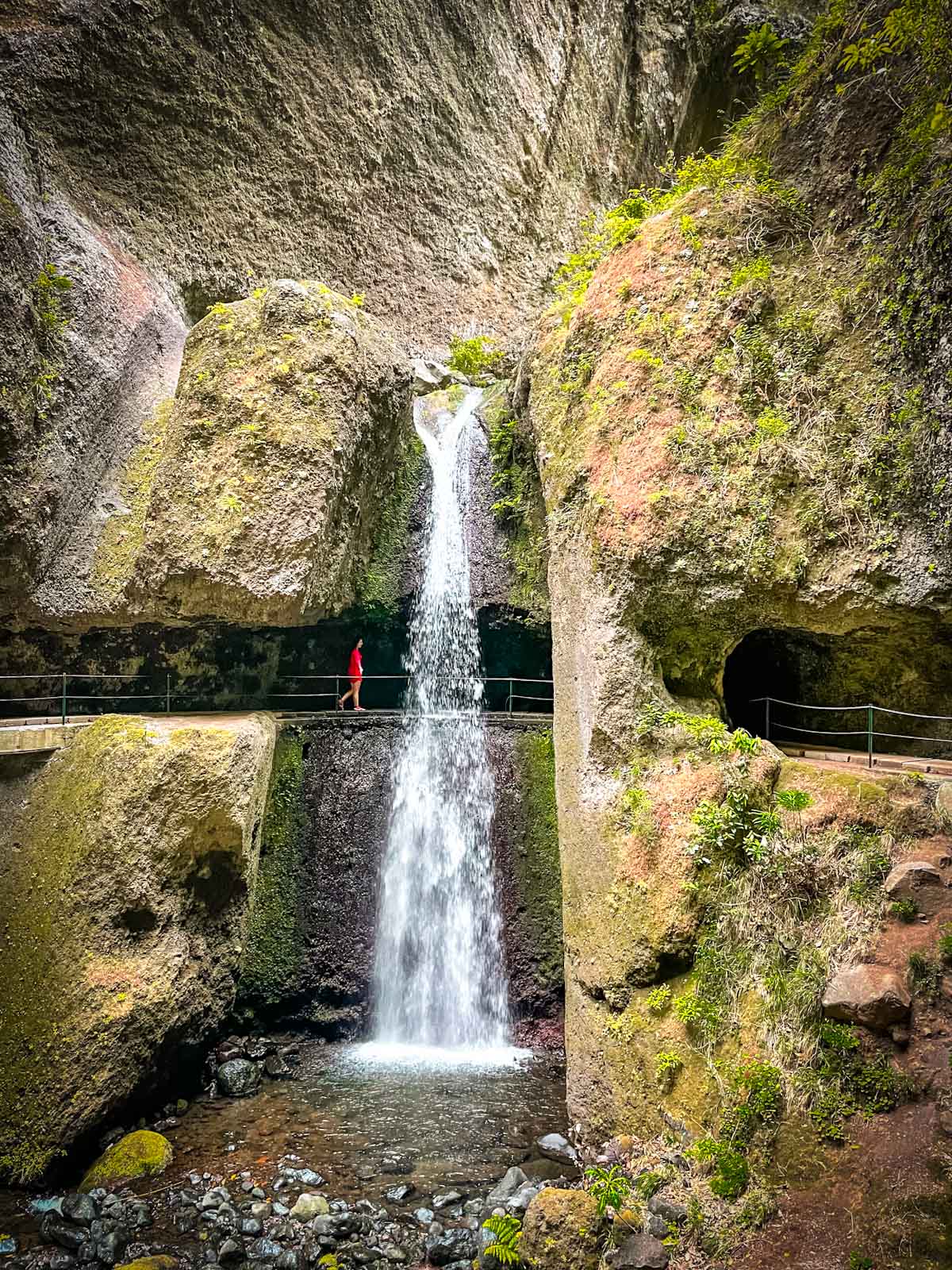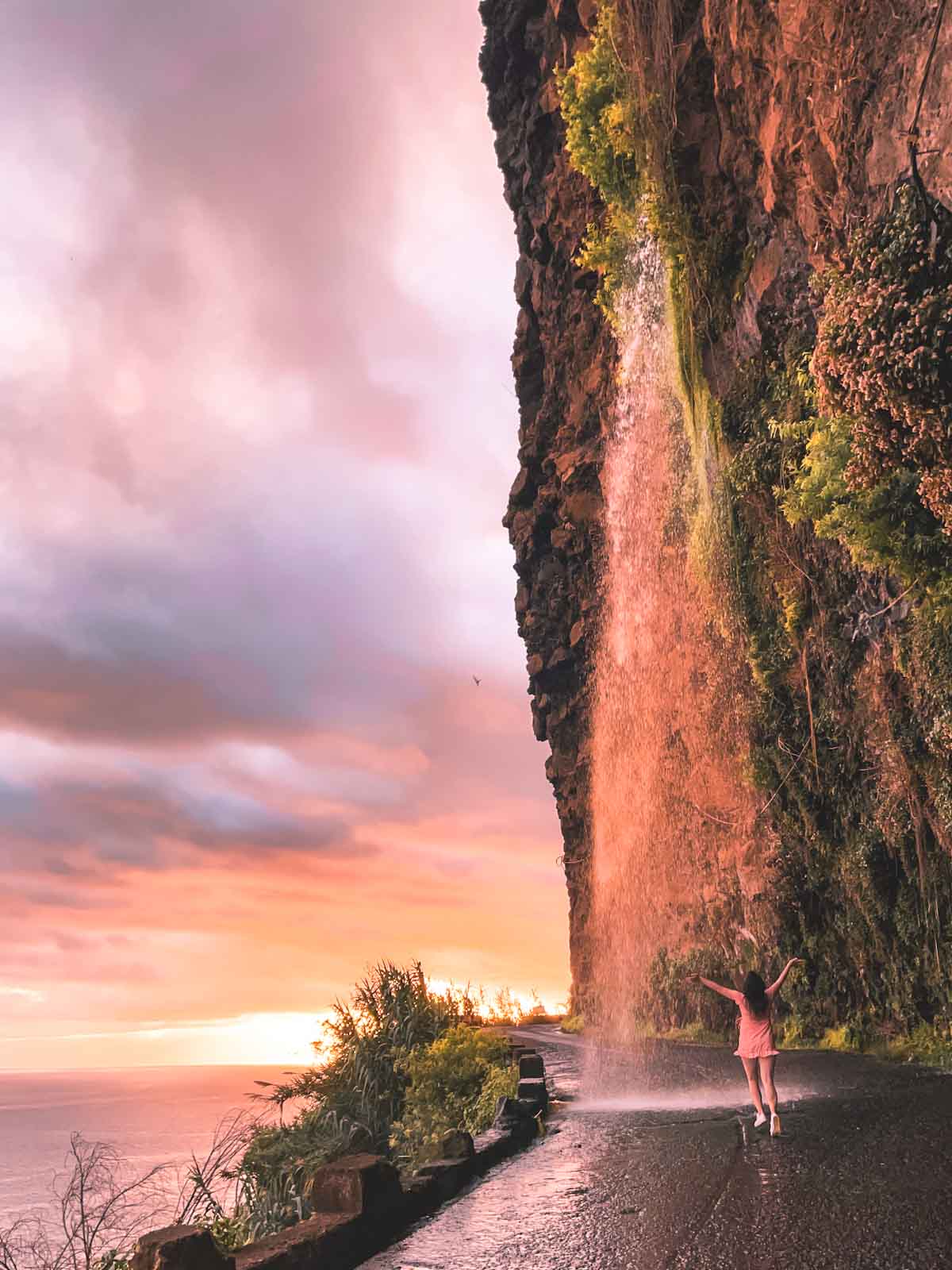 Madeira is home to a lot of very special waterfalls. Because the terrain in Madeira is very steep and rugged, the rain and clouds from the ocean can not get past the island, getting stuck on the mountain spikes and then coming down the slopes.
This is why the North part of the island is wetter, greener, and has more waterfalls. You can see a lot of them all around the North part of Madeira. Here is a list of waterfalls, that are somewhat unique and incredible. Read more about visiting these waterfalls, parking spots, and their locations in THIS blog post.
1. Cascata dos Anjos (Angels Waterfall) (map)
2. The '25 Fontes' waterfall (map)
3. Véu de Noiva Waterfall (Bridal Veil waterfall) (map)
4. Levada do Moinho – Levada Nova waterfall (map)
5. Risco waterfall (map)
6. Caldeirão Verde waterfall (map)
7. Garganta Funda waterfall (Deep Throat waterfall) (map)
Discover the most unique hiking routes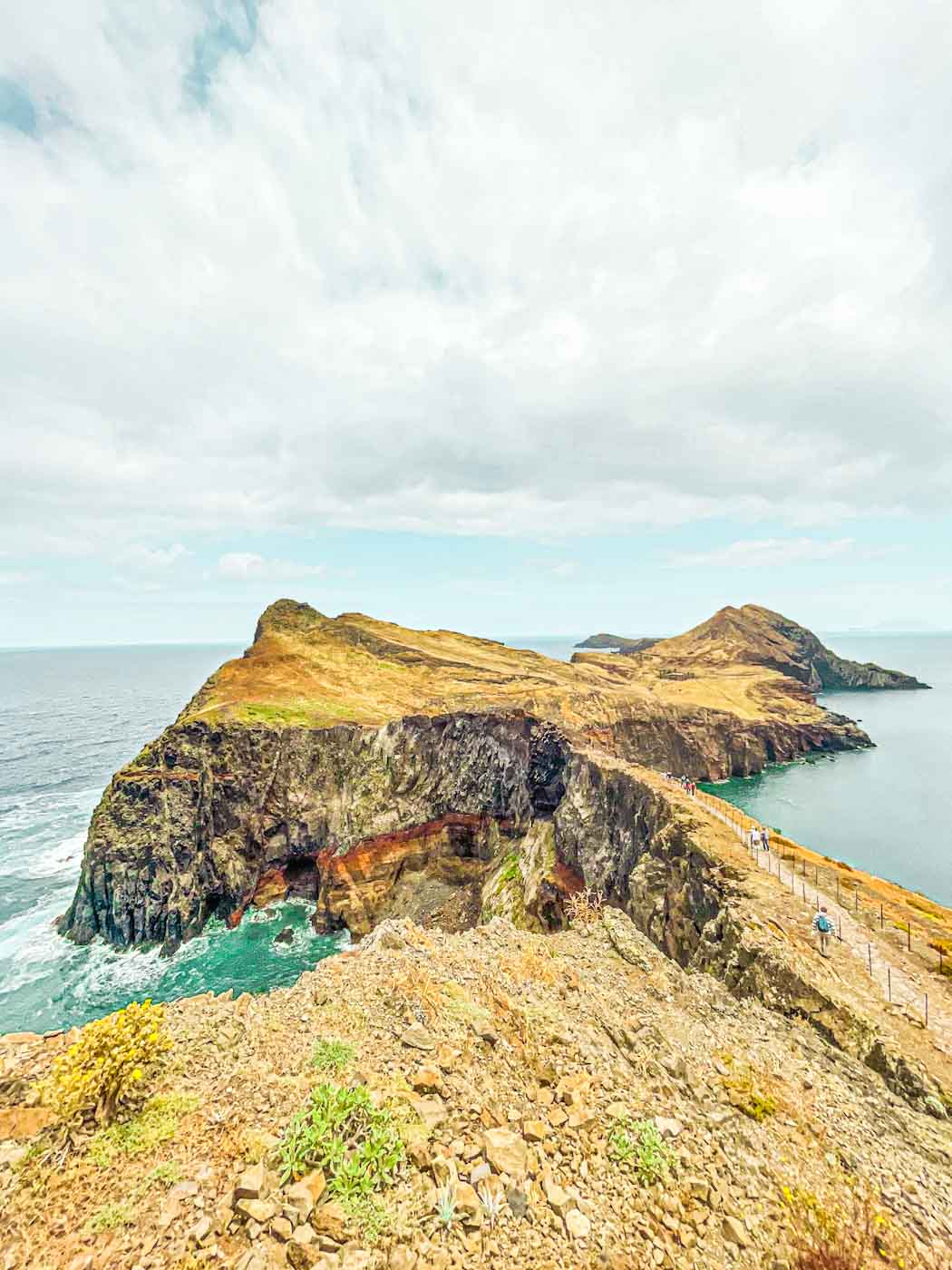 It would be a shame to visit Madeira and not walk at least a couple of the famous hiking routes! There are hundreds and maybe thousands of kilometers of hiking routes all around the island, and it is not possible to do all of them during a vacation.
We managed to do about 15 routes, and the following ones are easily the most worthy ones to walk! Or – the ones you definitely should try! Read more about these trails and some useful information on THIS blog post.
8. Vereda do Pico do Arieiro – Pico Ruivo (map)
9. Levada das 25 fontes – Levada do Risco (map)
10. Vereda do Larano coastal hike along the ocean (map)
11. Vereda da Ponta de São Lourenço (map)
12. Levada do Caldeirão Verde – Caldeirão do Inferno (map)
Jump into special adventures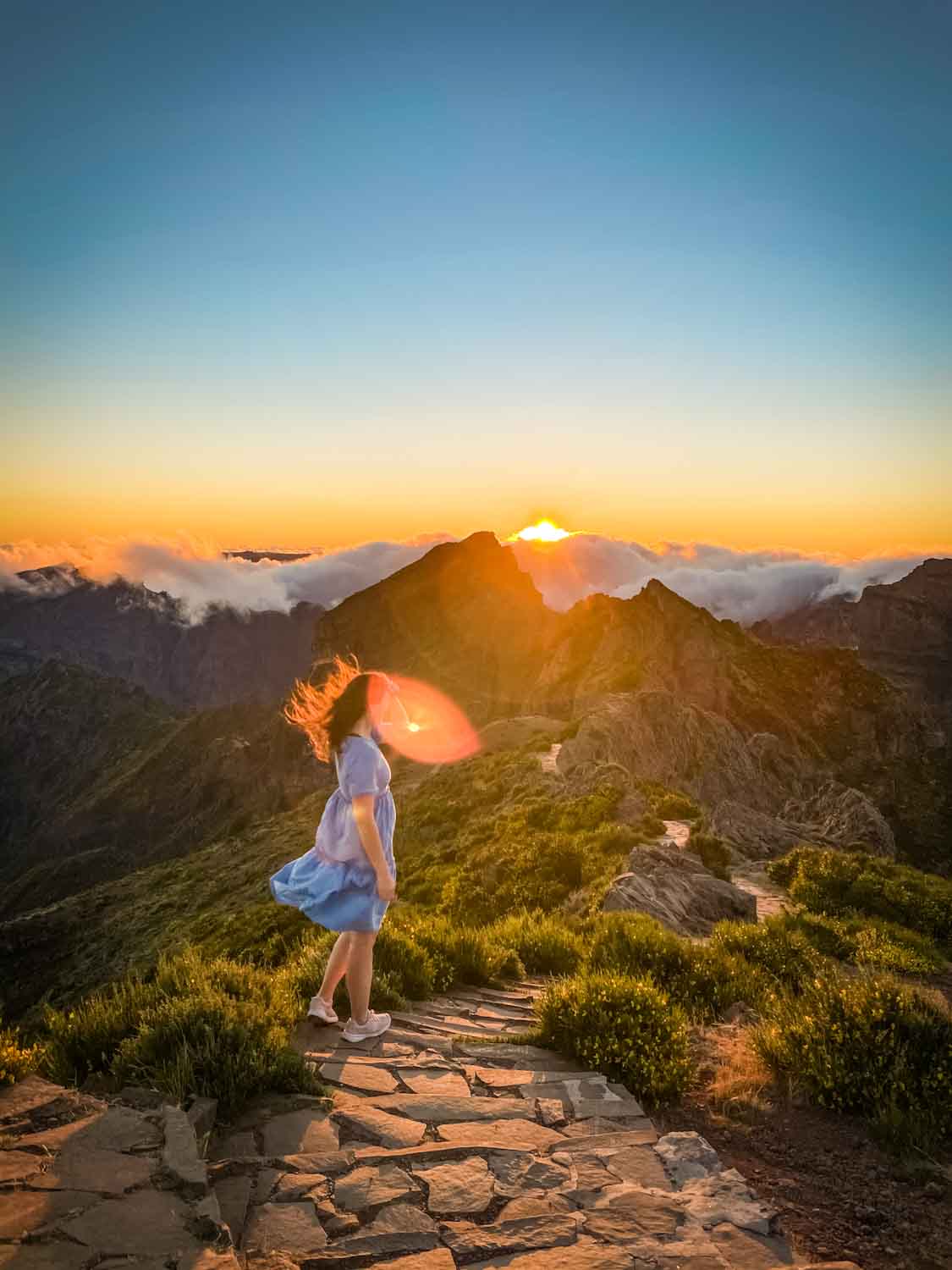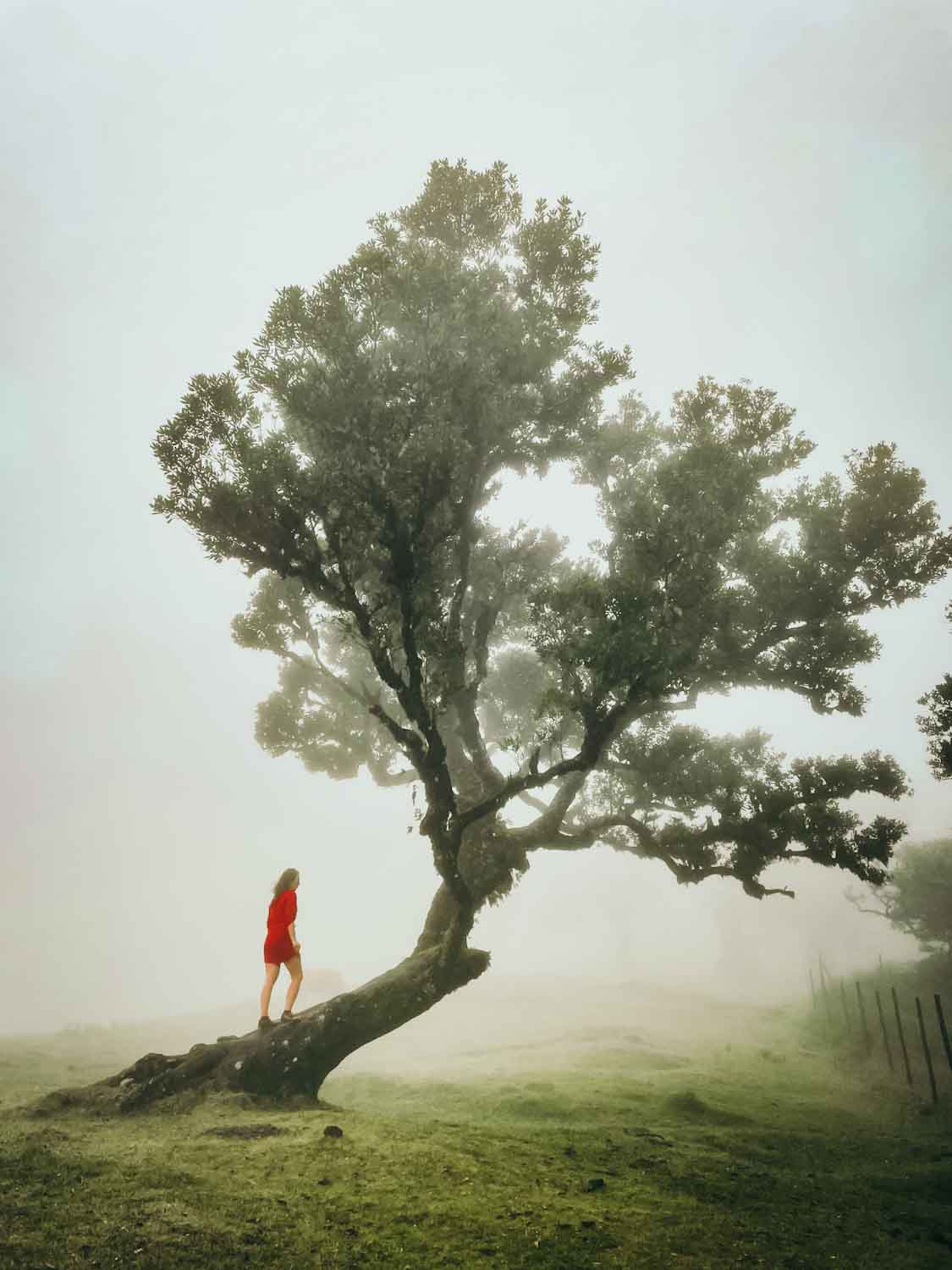 Apart from exploring amazing waterfalls and going for a hike in some very scenic and picturesque routes, there are other unique adventures you can do in Madeira!
Wandering around the mystical Fanal forest, going for a swim in the natural volcanic swimming pools, or visiting a village, that is so remote from the rest of the world, that there are no tunnels, roads, or paths leading to it – you can only get there by boat or by a cable car.
Read more about these adventures >> ADVENTURE PARADISE: 9 EXTRA UNIQUE THINGS TO DO IN MADEIRA!
13. Disappear into the mystical fog of the Fanal Forest (map)
14. Go for a swim in the volcanic pools at the oceanside in Porto Moniz (map)
15. Watch the sunset above the clouds at Pico do Arieiro (map)
16. Take a cable car down to Fajã dos Padres refuge (map)
17. Take a boat trip to greet local dolphins and whales (map)
Visit breathtaking viewpoints on Madeira island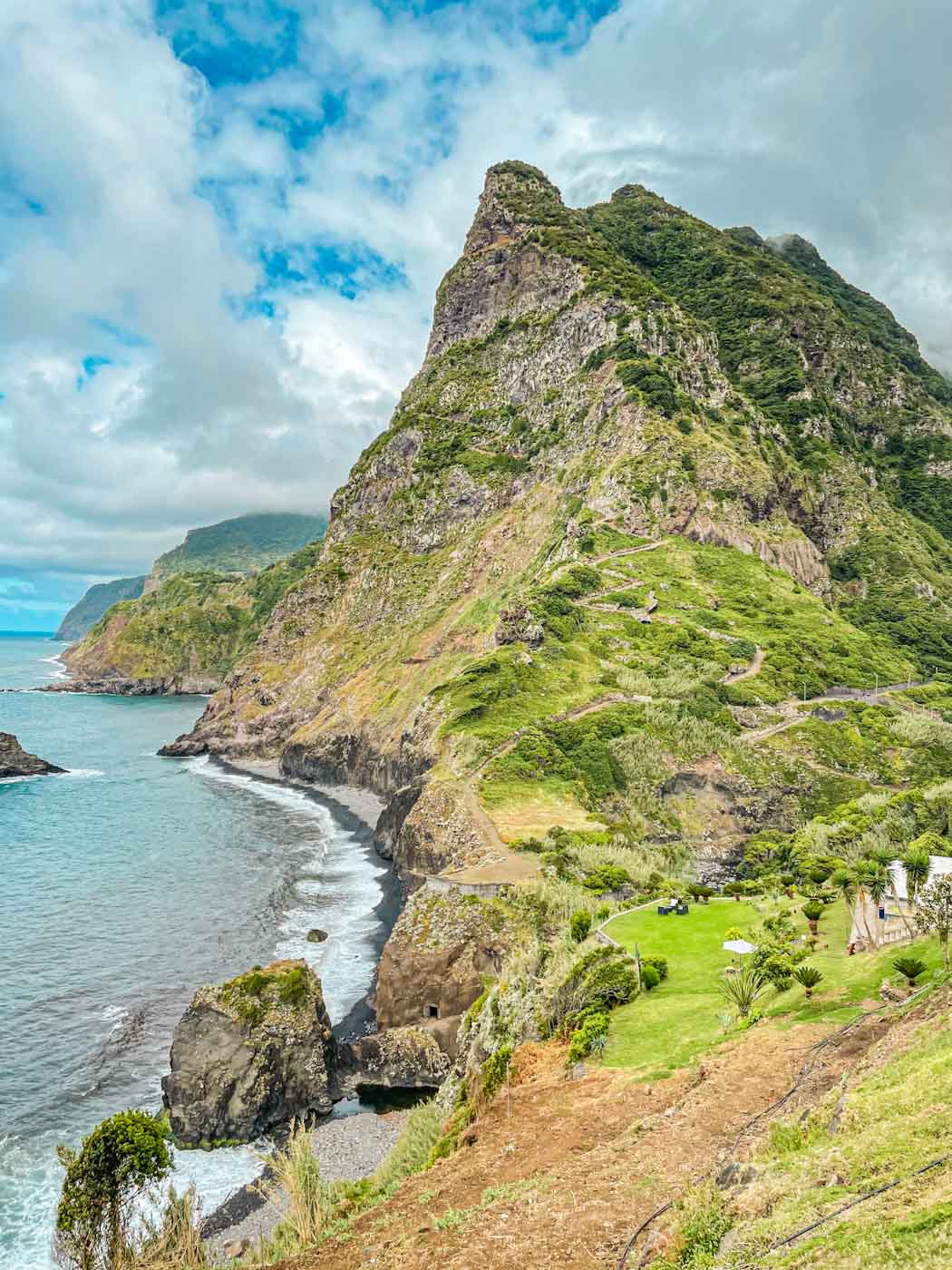 Let's be honest – there are amazing views all over the island! The mountains, the ocean, huge oceanside cliffs, green jungle, black volcanic rocks, and so on. There are many incredible sights in Madeira, however, there are a couple of very unique and very special spots.
They are definitely worth a special visit as some of the following viewpoints will uncover such views you won't be able to see anywhere else! Read more about the most breathtaking viewpoints in Madeira in THIS article!
18. Balcões viewpoint (map)
19. Eira do Serrado viewpoint (map)
20. São Cristovão viewpoint (map)
21. Guindaste viewpoint (map)
22. Cabo Girão viewpoint (map)
23. Quinta do Furão viewpoint (map)
Enjoy the city life and the traditional foods of Madeira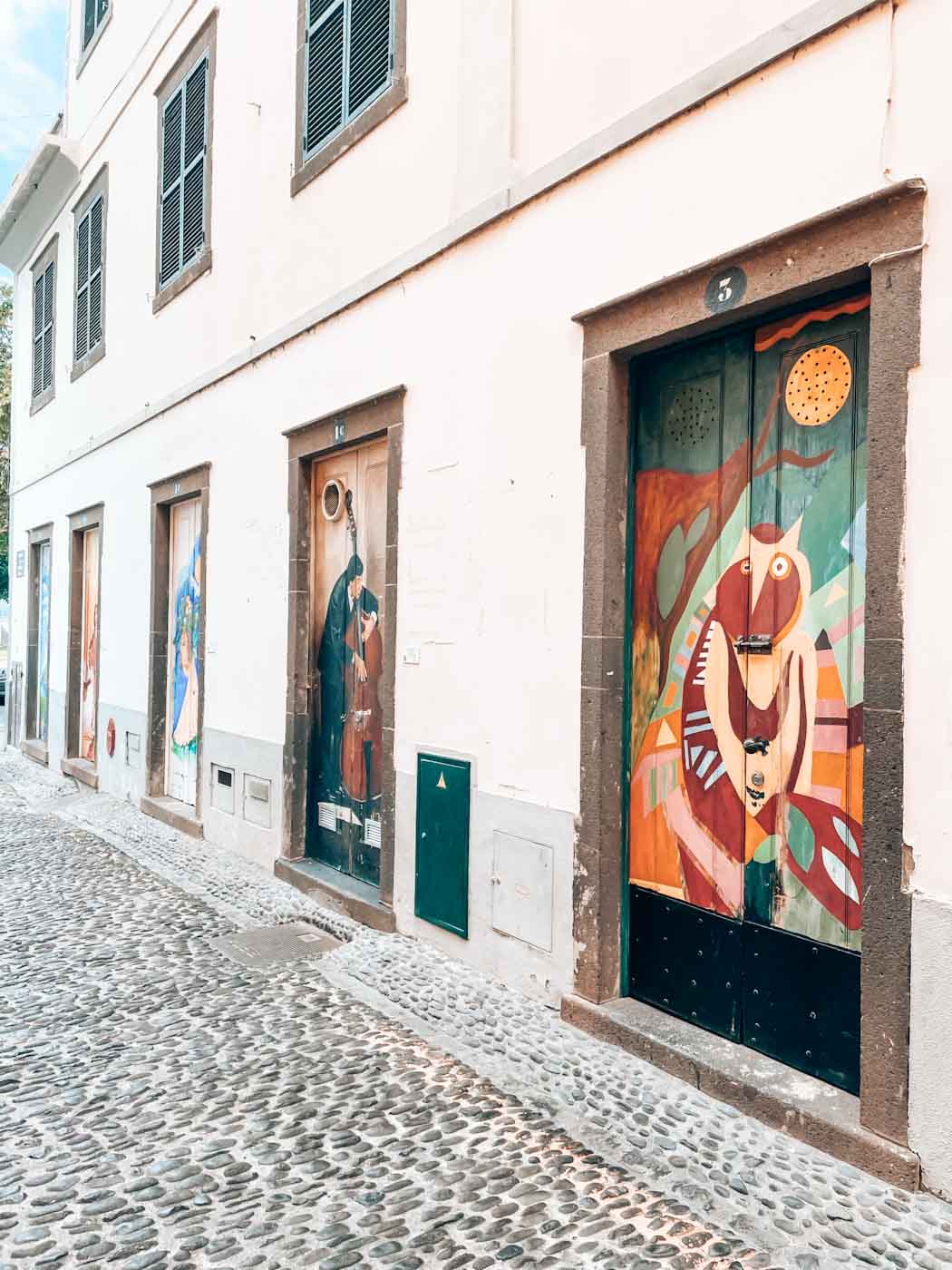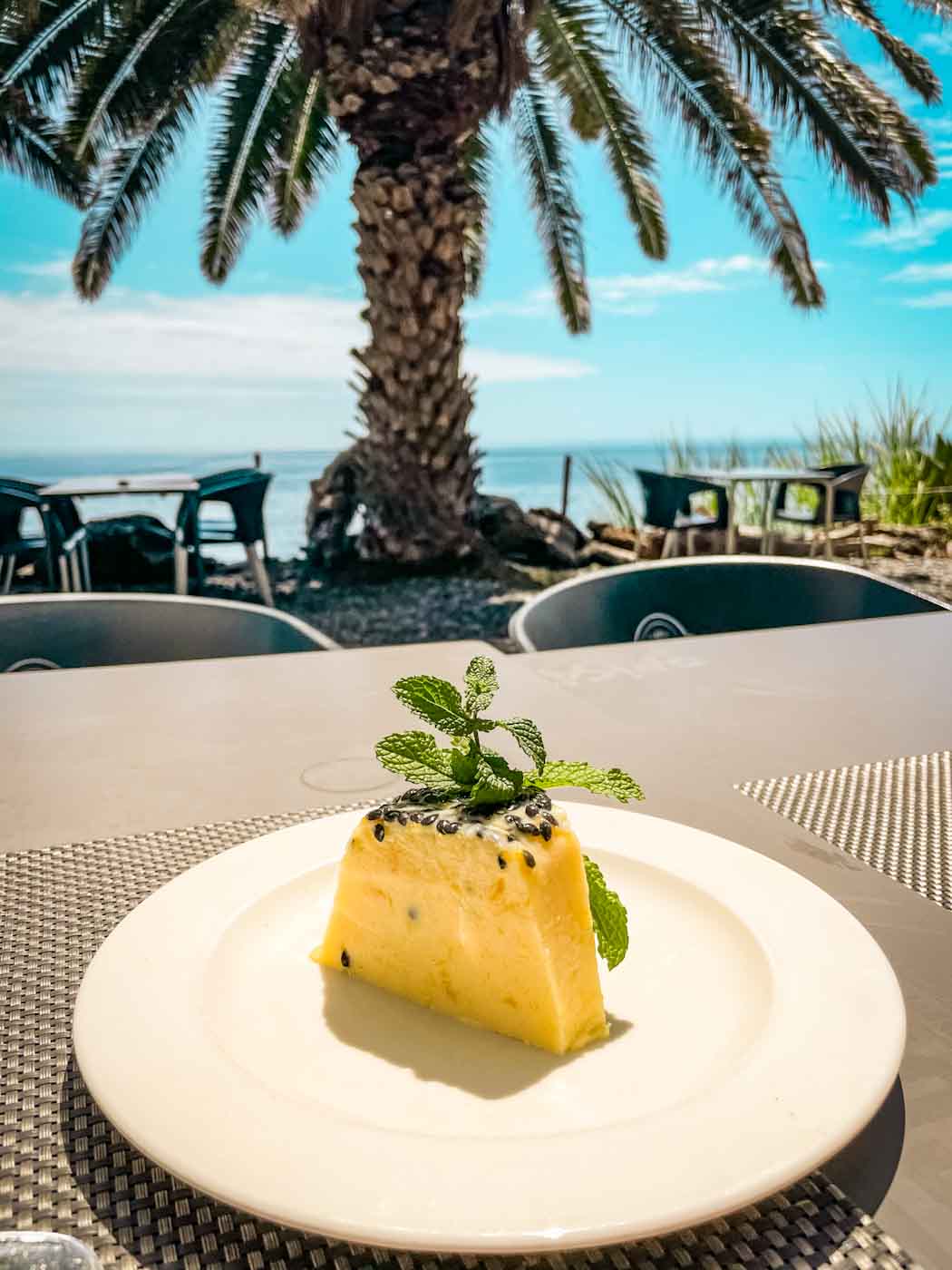 Traveling without enjoying the local culture and respecting traditions is like peeking into someone's house through an open window and walking away. Why not go inside and get to know the people?
Although nature is the most breathtaking thing in Madeira, don't forget the cities! There are a couple of cities worth visiting especially for local markets and trying local foods!
24. Visit Funchal market and walk along Rua de Santa Maria street art
25. Take the Funchal-Monte cable car up and go down with traditional Toboggan "basket carts" 
26. Visit traditional Madeiran houses in Santana
27. Enjoy local food! Try Poncha drink, eat Passion Fruit pudding and typical Madeiran garlic bread!
Happy exploring!
Madeira is something else. It is associated with wilderness, and remoteness…people there live differently than other Western Europeans. I wish for every traveler to visit Madeira at least once in their lives!
Experiencing Madeira is something you can not have anywhere else for sure! If you can, please, leave a comment below if there are any significant changes to anything that is written in this blog post! Many thanks!
More Madeira travel inspiration!
PIN FOR LATER!