The ultimate guide to Madeira: all you need to know!
Madeira is a unique island and it is difficult to prepare yourself for what you are about to experience! I wish I had known some things prior to going there, so here is my advice and things to take into consideration before you pack your bags and go for an adventure!
The weather forecast is just a forecast
Because of the proximity of the Atlantic Ocean, the weather in Madeira is quite unpredictable, especially in the North part of the island. The forecast could predict a sunny and partly cloudy day, but you could easily get into an unexpected cloud from the ocean, that decides to rain.
Also, the weather conditions up in the mountains are a myth. It can be so cloudy that you actually can not see a thing and all the viewpoints are completely white. The southern part is more predictable, however, the sun in the South part does not mean the sun in the North part.
Although the island is small, there are major weather differences between the North and South parts. This just means you always have to have a plan B for the day – if it is extra cloudy and rainy, you will need alternative sightseeing options.
There are webcams around the island
Yes, please! You won't believe how many times we checked the webcams around the island just to decide what to do on that day! Although I would have liked to have more cameras, they are your best friends when it comes to deciding what to do.
We would regularly check the view on Pico do Arieiro mountain to decide if it is worth going up to see the sunset. Check the links for webcams here: Madeira webcams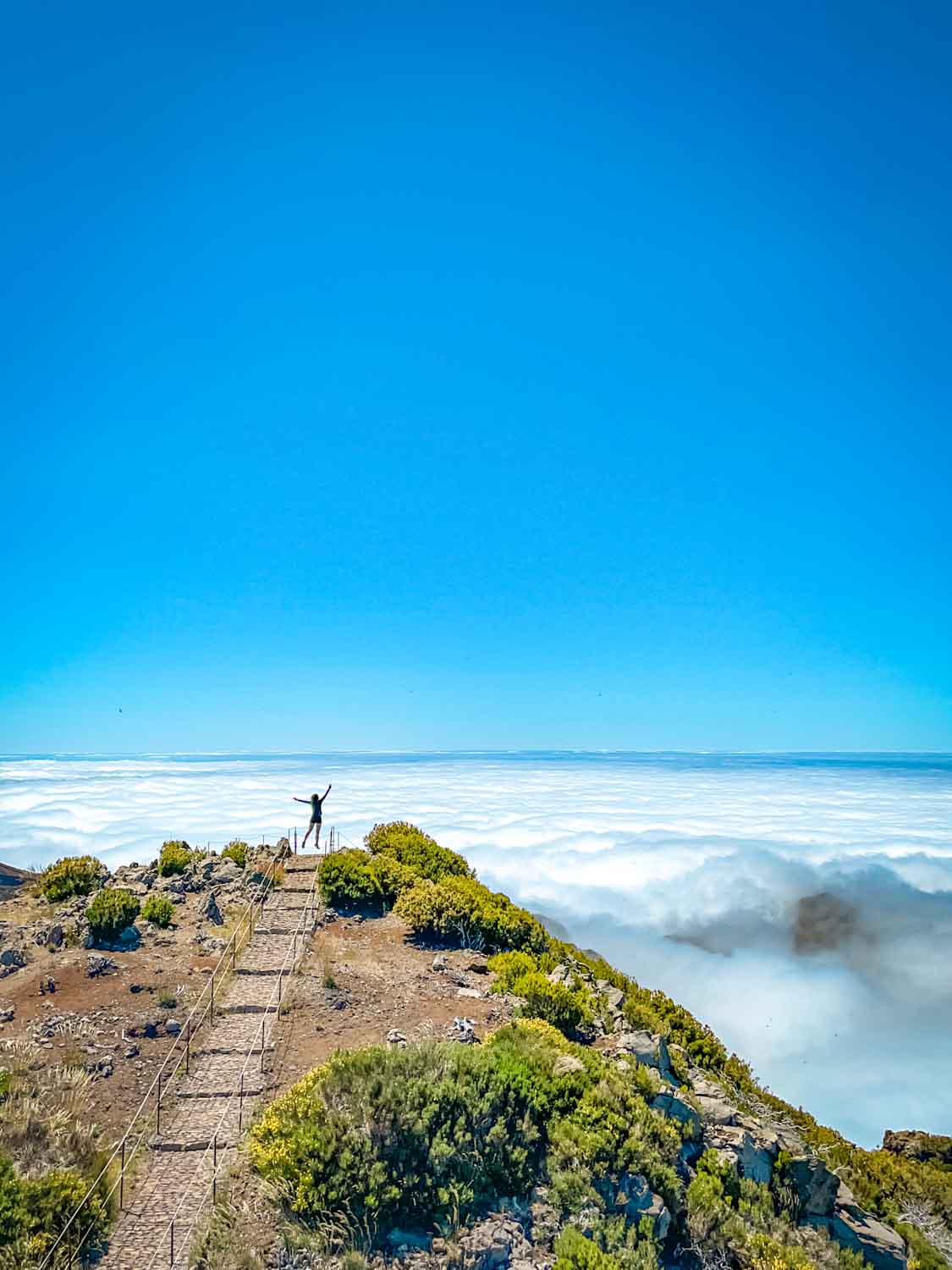 Madeira is an island, but it is not for a beach vacation
If you are planning to go to Madeira and hope for a holiday at the beach, I have to disappoint you. Yes, Madeira is an island, but it is NOT for beachgoers.
There are just a couple of places you can actually get to the beach – most of the coastline is 200 to 300-meter-high cliffs with no access to the ocean.
But if you find access, the beach is probably very rocky with strong waves from the Atlantic Ocean and it is rather dangerous to go for a swim there. There are maybe 3-4 small sandy beaches in Machico, Calheta, and other places, and that is it.
Madeira has mountains…actually, the whole island is mountains
You got me right, there are NO flat places in Madeira. Houses in cities are built one above another – like a multistory building. The streets are steep and narrow, and the roads are going not only uphill and downhill, but bending right and left ALL THE TIME.
Plus, there are lots of tunnels. Driving in Madeira can be stressful for people who are used to flat and wide, and straight roads. Not on this island! Many streets and roads do not have sidewalks and people just walk along the side of the road, so drivers have to be mindful.
Best transportation option – by car
No matter how crazy the roads and streets in Madeira are, the best transportation method is by car. If you want to see the island (which I recommend 100 percent!), you will need a car.
You can easily rent a car at the airport from many different car rental companies, however, it could take a while to get used to driving conditions. Up, down, right, left, through a tunnel… there is no rest EVER!
I would really not recommend riding a bike in Madeira – the roads are simply too aggressive for biking and it will not give you any pleasure at all. It is either uphill or downhill, so no rest for you. Public transportation is possible but limited to more remote areas on the island.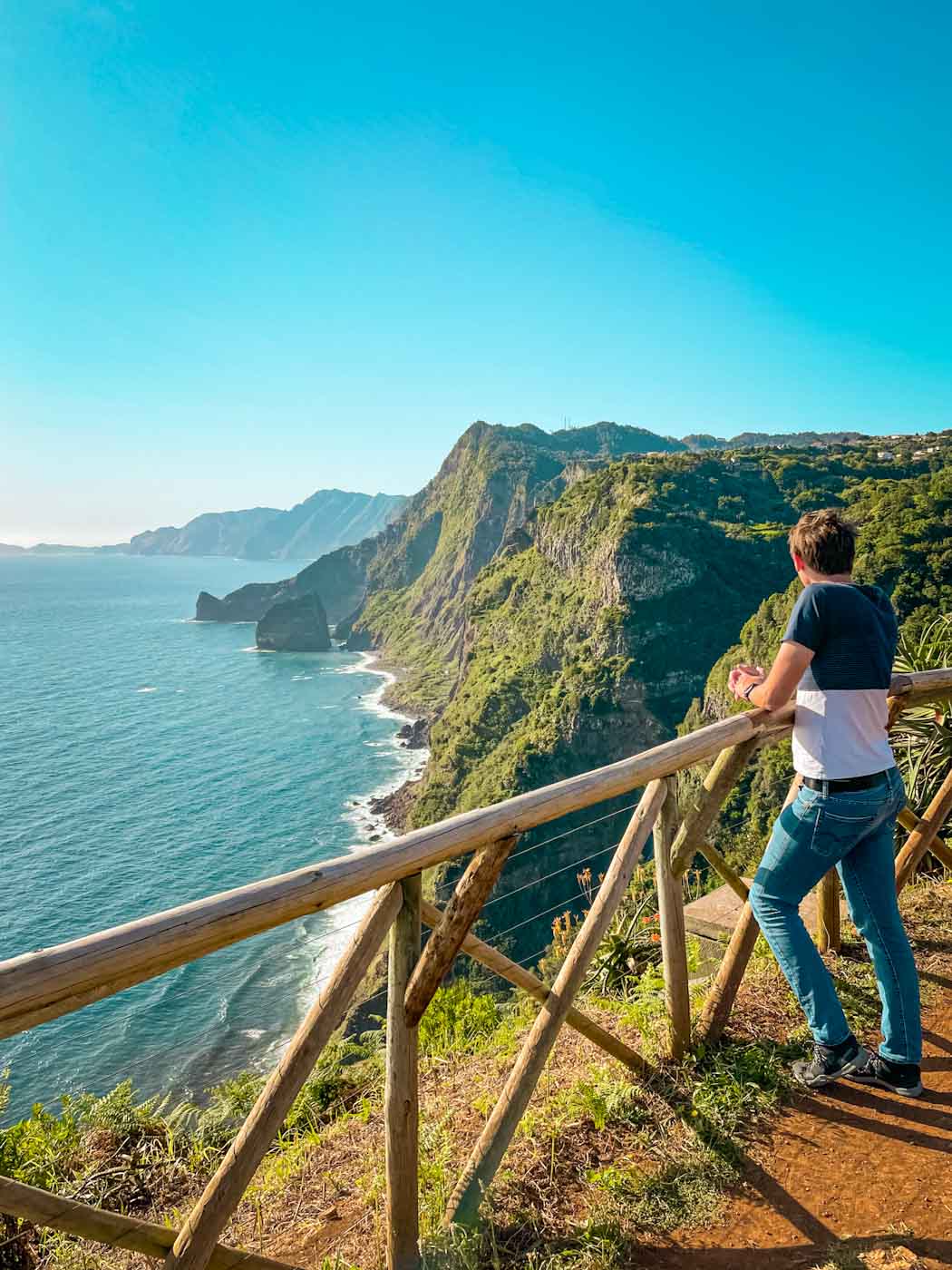 How much time do you need to drive 67 kilometers? 1 hour 30 minutes!
Although the island is very small, it is very rugged! The tunnels help a lot to get to your destination faster, but it is not always possible to do so!
Many parts around the mountains and some parts on the Northside only offer driving on slow mountain roads, which means spending double time for the same distance you would normally drive on straight and flat roads.
There are villages you can not get to by car – only by air or by ocean
You may come across a couple of spots on the island, where it is not possible to get to by car – there are no roads, no tunnels leading to the villages.
They are located at the bottom of a vertical cliff and are accessible only by boat or cable car. Visiting such a village is a unique experience! I wrote about visiting a remote village – Fajã dos Padres – in THIS blog post.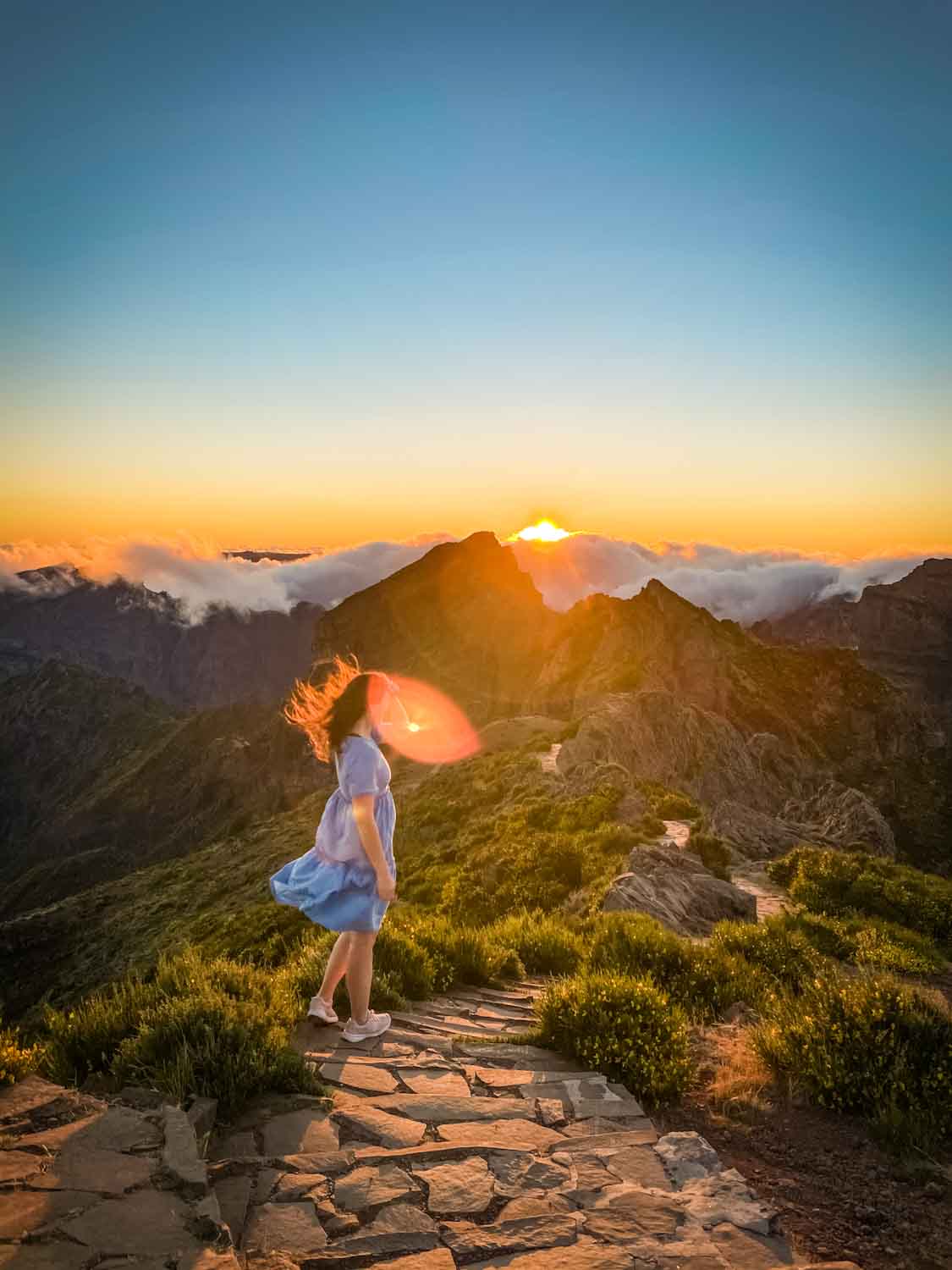 There's a jungle, but no animals in Madeira?
I would say this is partially true! Madeira and especially the North part of Madeira is super green – lots of trees, flowers, bushes, and plants, almost everyone in the countryside has a garden.
People in the countryside walk around, holding machetes, sickles, and sword-type knives in hand (meant for gardening activities)… Because of the humidity, everything grows there! The South part is a bit less green, as it is sunnier and drier.
Regarding animals, it is completely true – you will definitely see lots of lizards around Madeira, but no jungle reptiles, no forest animals, except for some cows, goats, or maybe bunnies, that were brought to the island by ships. Of course, people have pets at home, but there are truly zero wild animals in Madeira!
Madeira is a volcanic island…more than one island!
Madeira is not a simple island – it is a massive volcano, stretching about 6 kilometers from the Atlantic Ocean floor. However, the latest volcanic activity happened there about 6.5 thousand years ago.
Plus, many people think of Madeira as one island, but there are many – Madeira is an archipelago and consists of bigger islands and smaller ones next to the big ones.
While visiting Madeira, you can also visit Porto Santo – a habited island with white sandy beaches, as well as Desertas Islands – uninhabited islands, that you can only observe from the boat, these islands have nature reserve status.
Happy exploring!
Madeira surprised me in many ways. Especially the weather and how extremely different it can be on such a small island! I wish I knew this before going there.
Maybe we would have chosen to stay on the South part of the island and get some more sun on our skin, not on the North part. If you can, please, leave a comment below if there are any significant changes to anything that is written in this blog post! Many thanks!
More Madeira travel inspiration!
PIN FOR LATER!