10 awesome places and unique things you must see and do in Madeira
Visiting Madeira is like once in a lifetime experience – it is just so different, so unique, and at the same time wild and extreme adventure you can have!
There are many adventurous things you can do – it is a paradise for hikers, mountain lovers, and hunters for the most beautiful and unique views! So what are the most unique and must-see places and things to do in Madeira?
1. Dance or swim in waterfalls!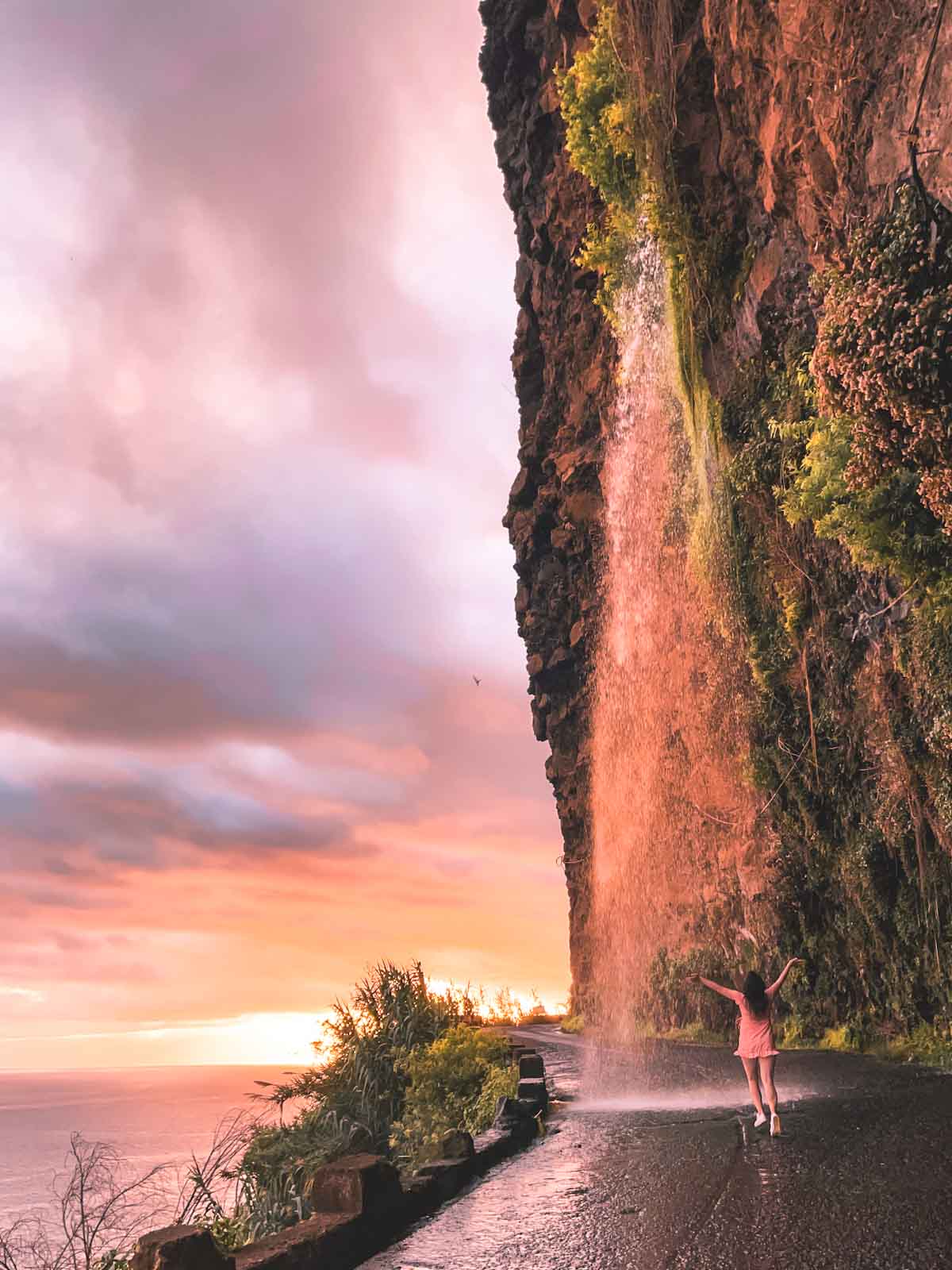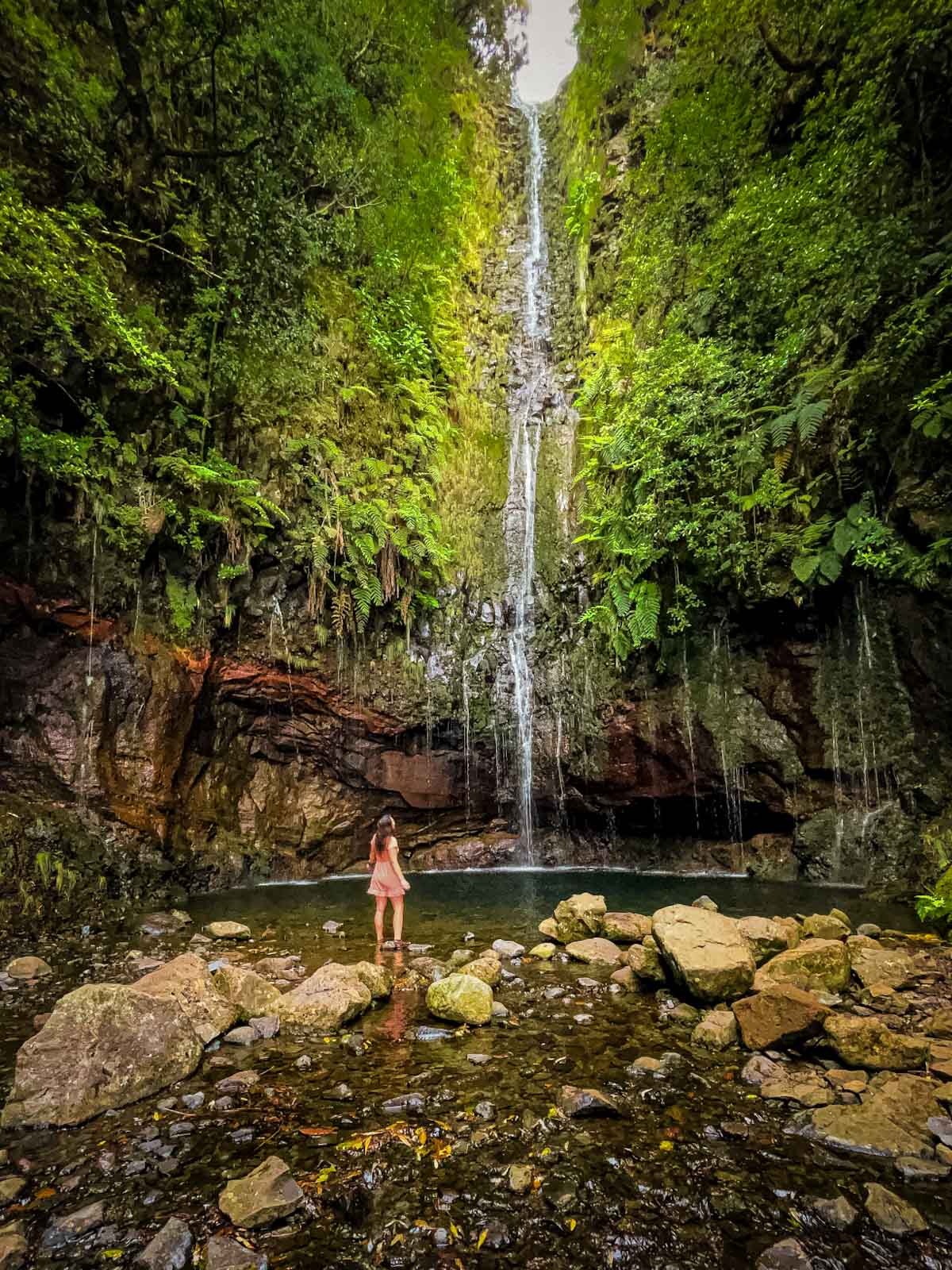 Madeira has a lot of beautiful waterfalls! Cascata dos Anjos waterfall will be the one you can dance around and also wash your car because it is falling on the road!
The '25 Fontes' waterfall will be the one, where you can run in and take a refreshing dip or even swim – it has a little pond below it!
Risco waterfall, Garganta Funda waterfall, and Caldeirão Verde waterfall as well as Véu de Noiva waterfall are huge and inaccessible, so you can only observe them from a distance (don't forget to pick up your jaw from the ground!).
Levada do Moinho – Levada Nova waterfall is the one you can touch end explore from behind – there goes a tunnel with an opening, where you can stand behind it!
All of them are unique and special. Read more about these waterfalls and find their locations in this blog post >> 7 FAMOUS WATERFALLS YOU HAVE TO SEE IN MADEIRA!
2. Hike above the clouds and below the ground of Madeira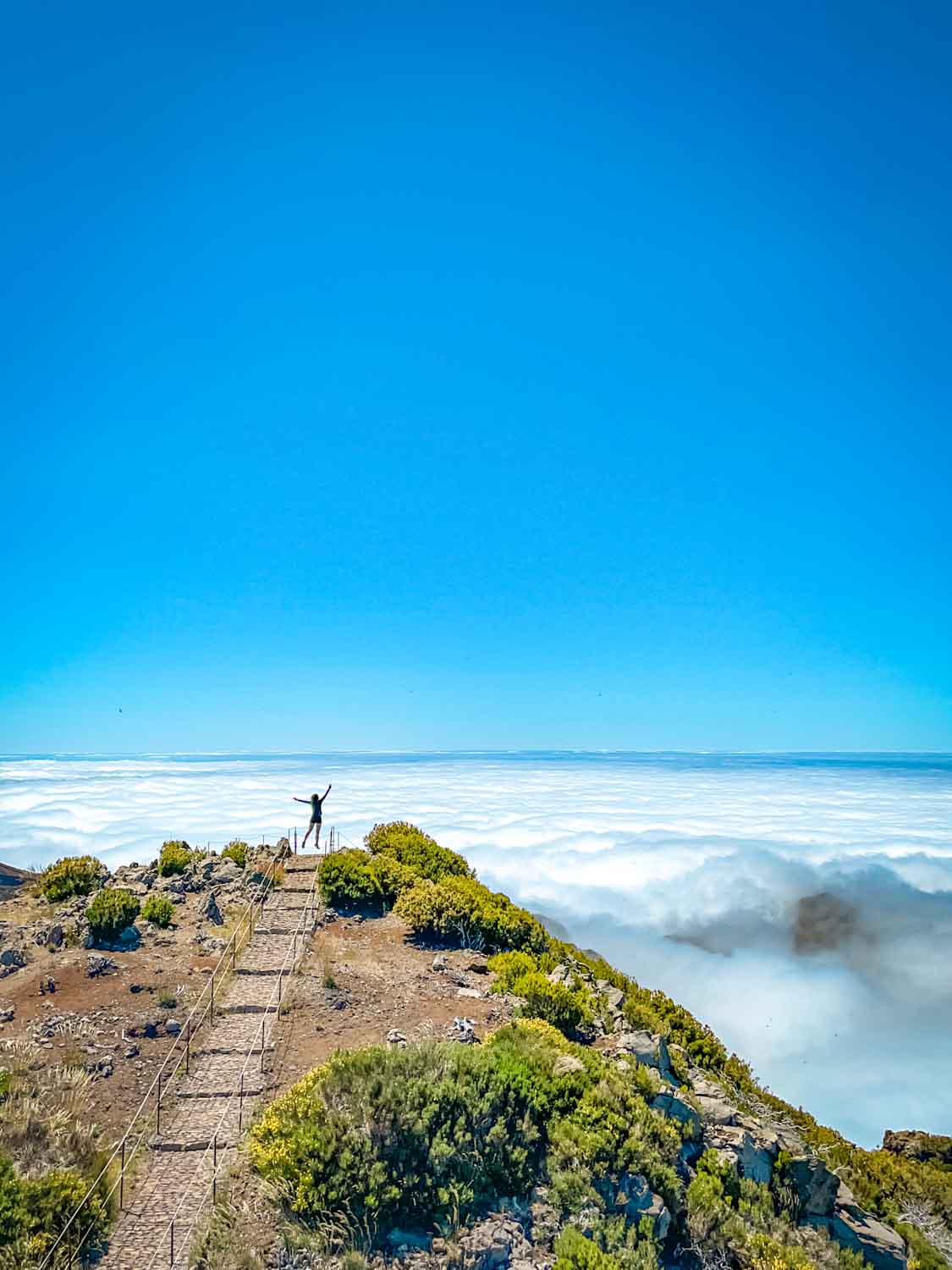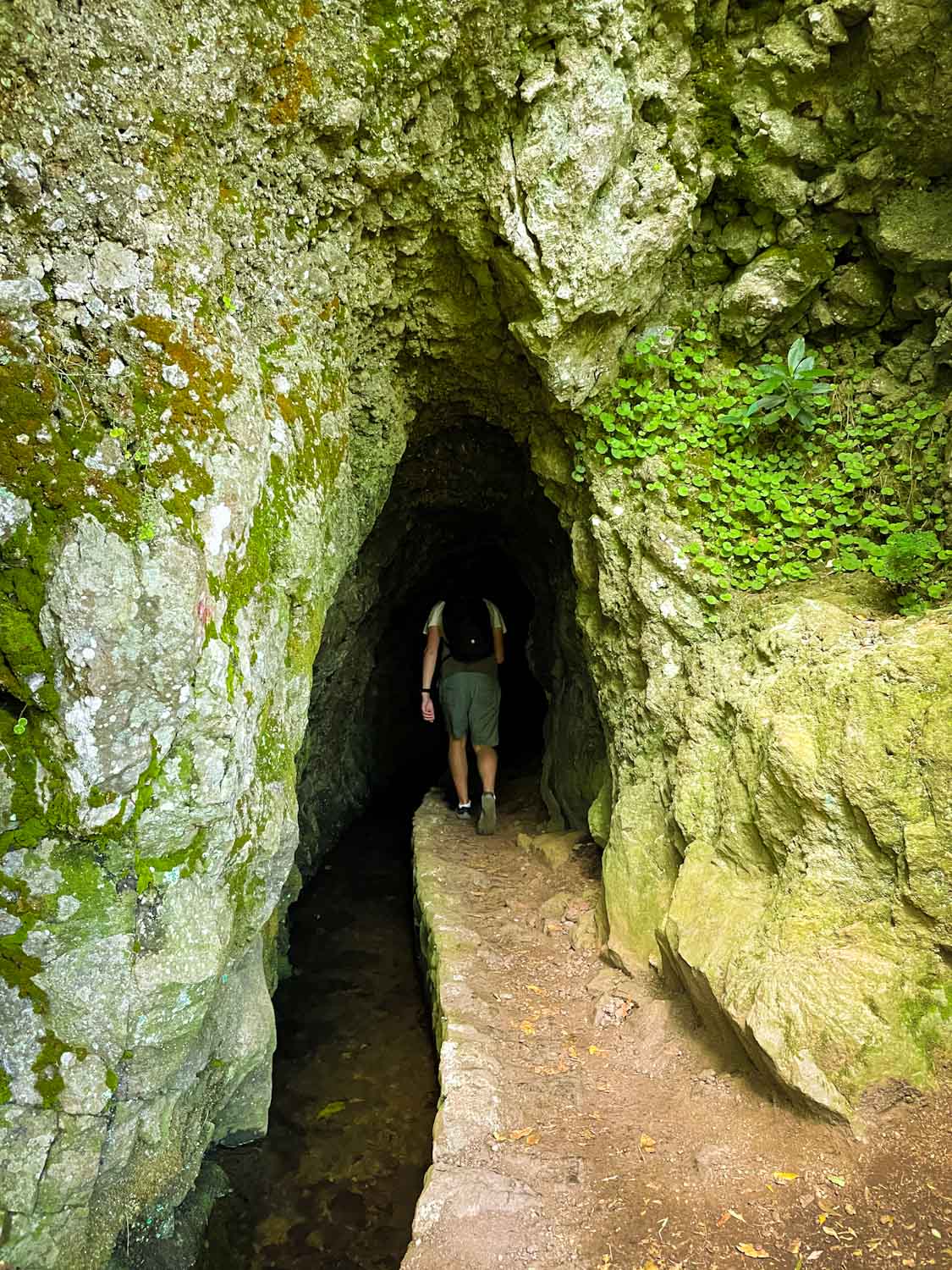 Hiking in Madeira is a must! You have not really been to Madeira if you haven't hiked! There are hundreds or even thousands of kilometers of hiking routes around the island, but I definitely suggest you to try Vereda do Pico do Arieiro – Pico Ruivo hiking path above the clouds!
It is a walk from the third-highest mountain in Madeira to the highest and back with unbelievable views along the way!
Also, Levada do Caldeirão Verde – Caldeirão do Inferno is a unique trail – a great opportunity to disappear underground from time to time because it has so many tunnels, that go through mountains.
But it also has many amazing views and waterfalls along the way. Read more about the most unique hiking trails here >> HERE ARE THE MOST IMPRESSIVE HIKING ROUTES IN MADEIRA!
3. Disappear into the mystical fog of the Fanal Forest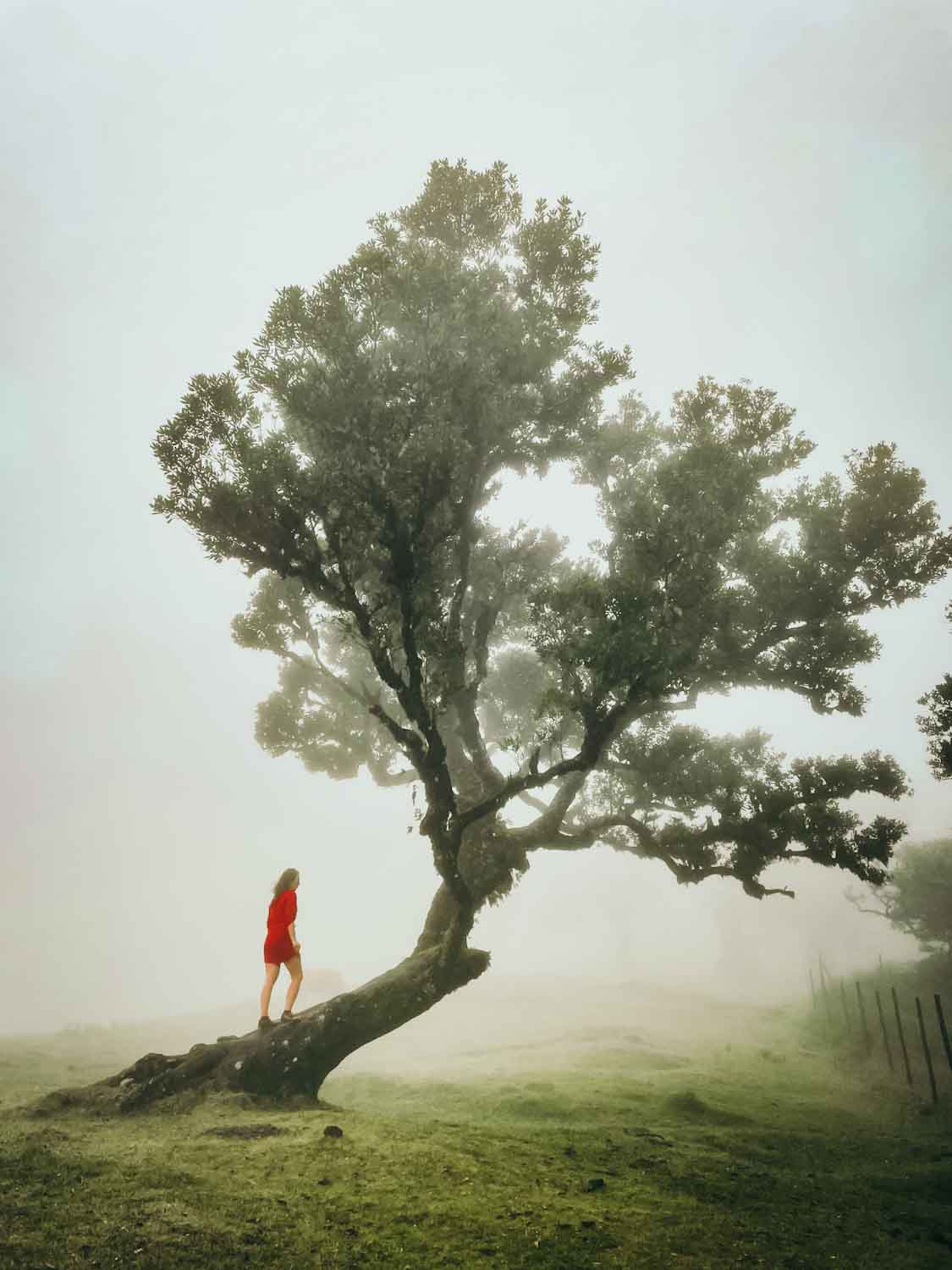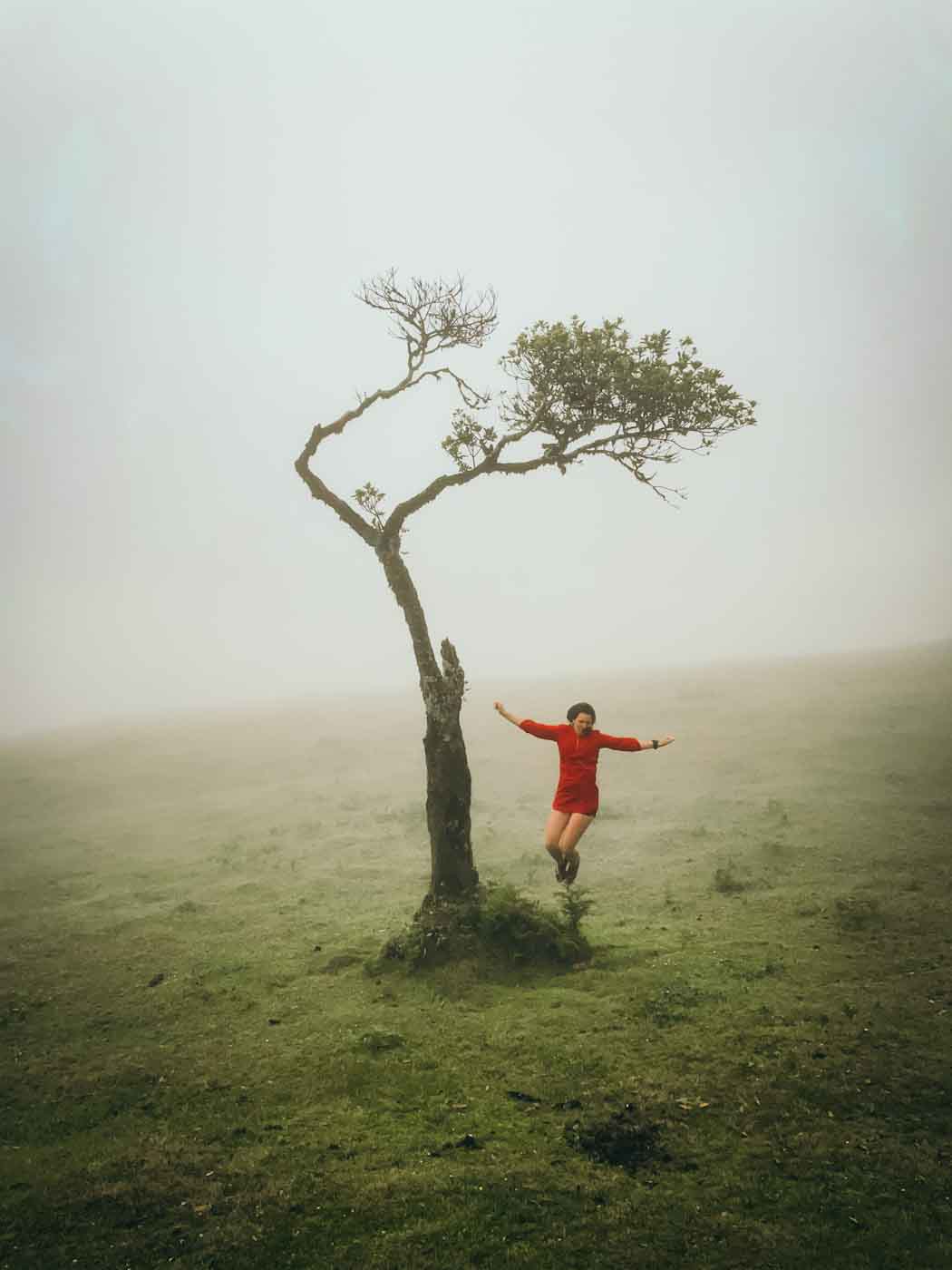 The Fanal Forest is one of the most unique places in Madeira. When a rainy day comes in the Northside, the Fanal Forest is THE place to go. It is a park-like area with very old and cranky trees, that look very spooky and mystical on a cloudy and rainy day.
Just stroll around the area and find the strangest trees for a special photo! It is quite a unique adventure however you should really catch a cloudy or rainy day for the mystical fog! On a clear day it just really isn't it!
Location: OPEN MAP!
4. See the end of Madeira at Ponta de São Lourenço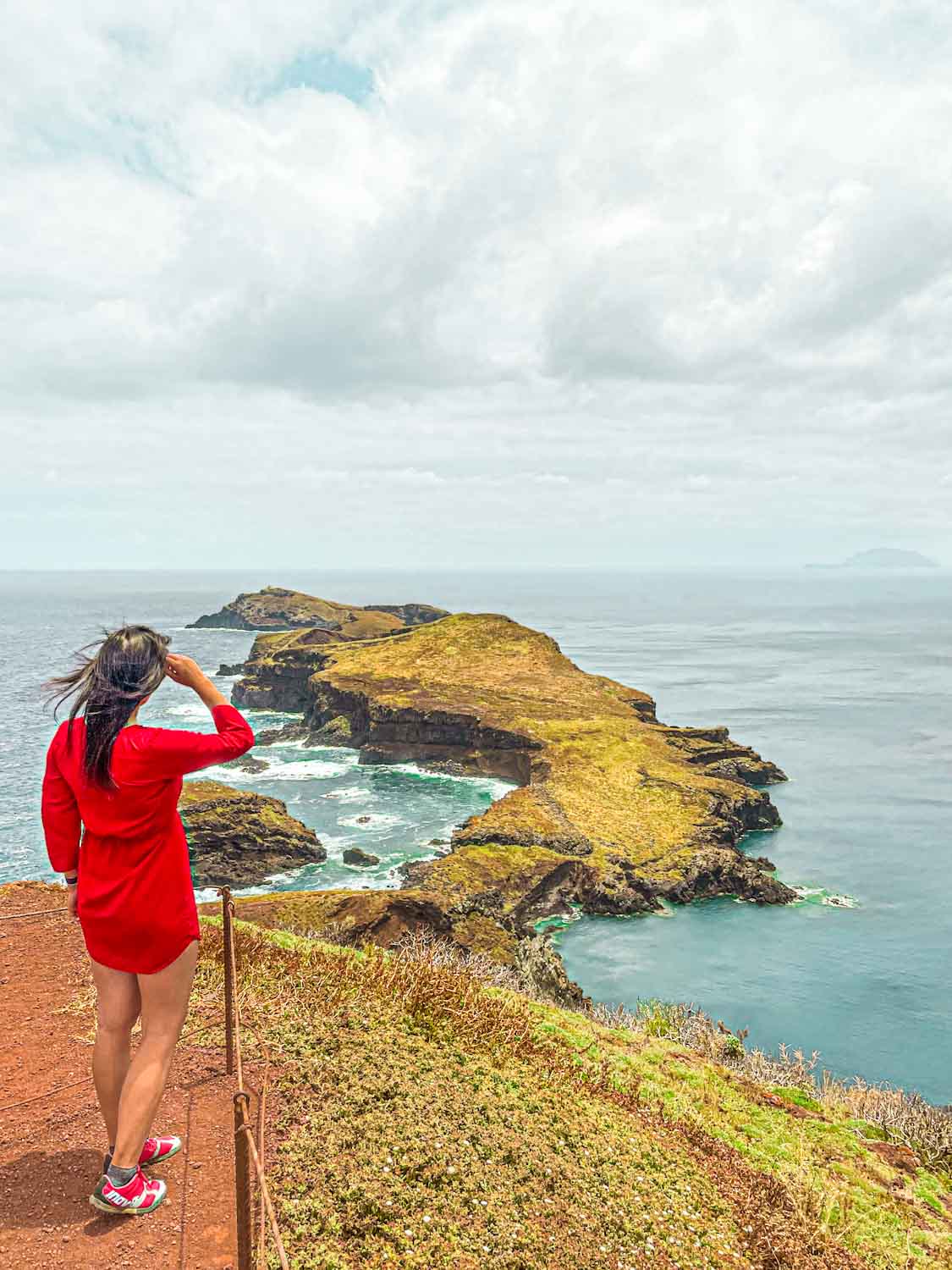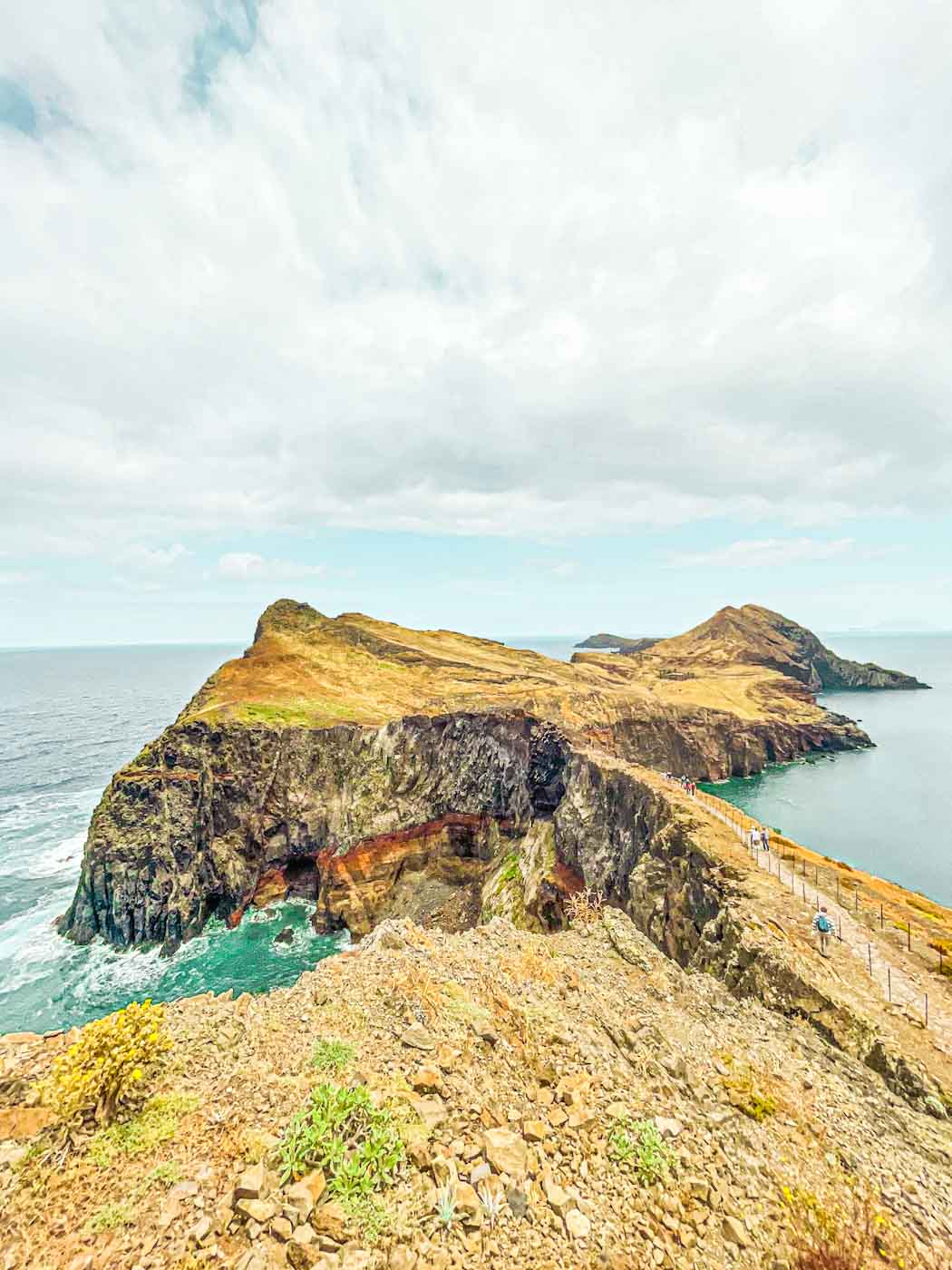 Vereda da Ponta de São Lourenço is just one of the most amazing hiking routes on the island. It is a 3.5-kilometer one-way trail to the most Easternmost point of the island.
A place where the land ends! Along the way, you will be amazed by spectacular views of the rugged coastline and the Atlantic ocean. Even if you do not have time for the whole hike, just walk as far as you can!
Location: OPEN MAP!
5. Go for dolphin and whale watching around Madeira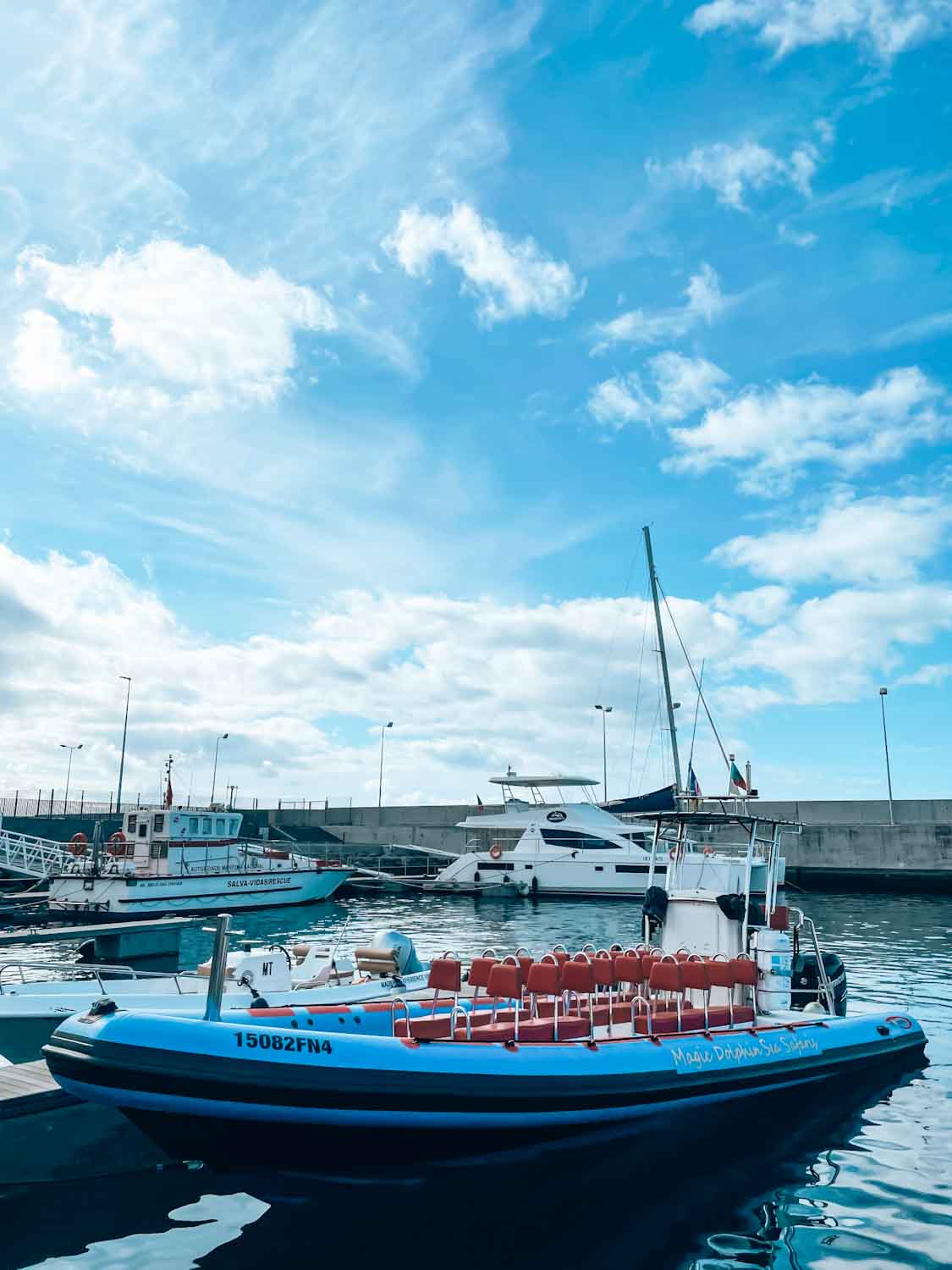 If you are into water activities (even if you are not!) then this pleasant adventure is for you! Take a boat ride into the ocean and say hello to local dolphins and whales!
There are a lot of dolphins around the island, so you will definitely see them, but whales are mostly seasonal. We went with 'Magic Dolphin' tours on a powerboat.
It is a fun, 2-hour bumpy, and fast ride along the coast while watching the sea animals. Be sure to book the ticket before! We paid 45 EUR per person, and we think it was worth it!
Location: OPEN MAP!
6. Swim in the volcanic pools of the Atlantic Ocean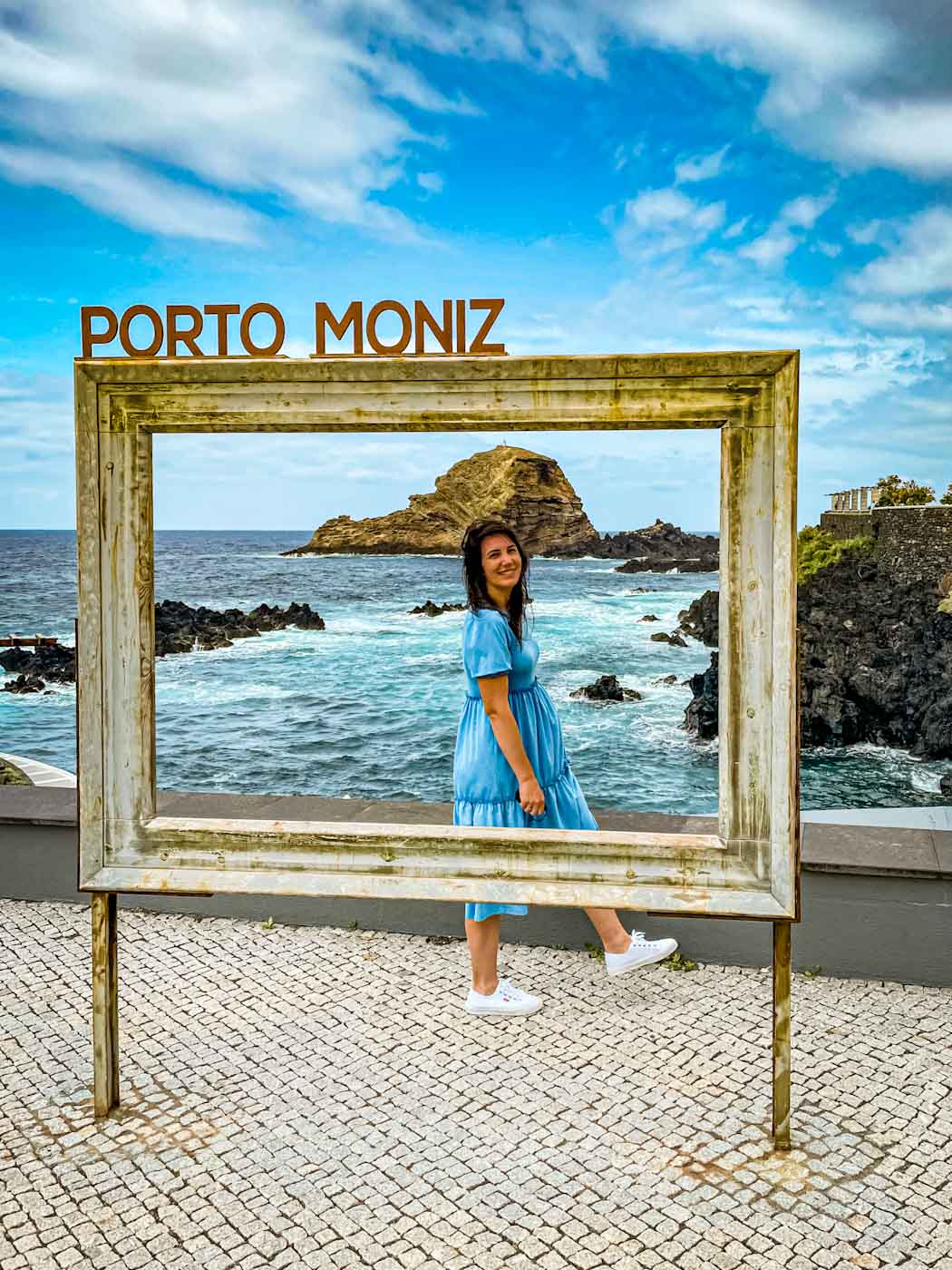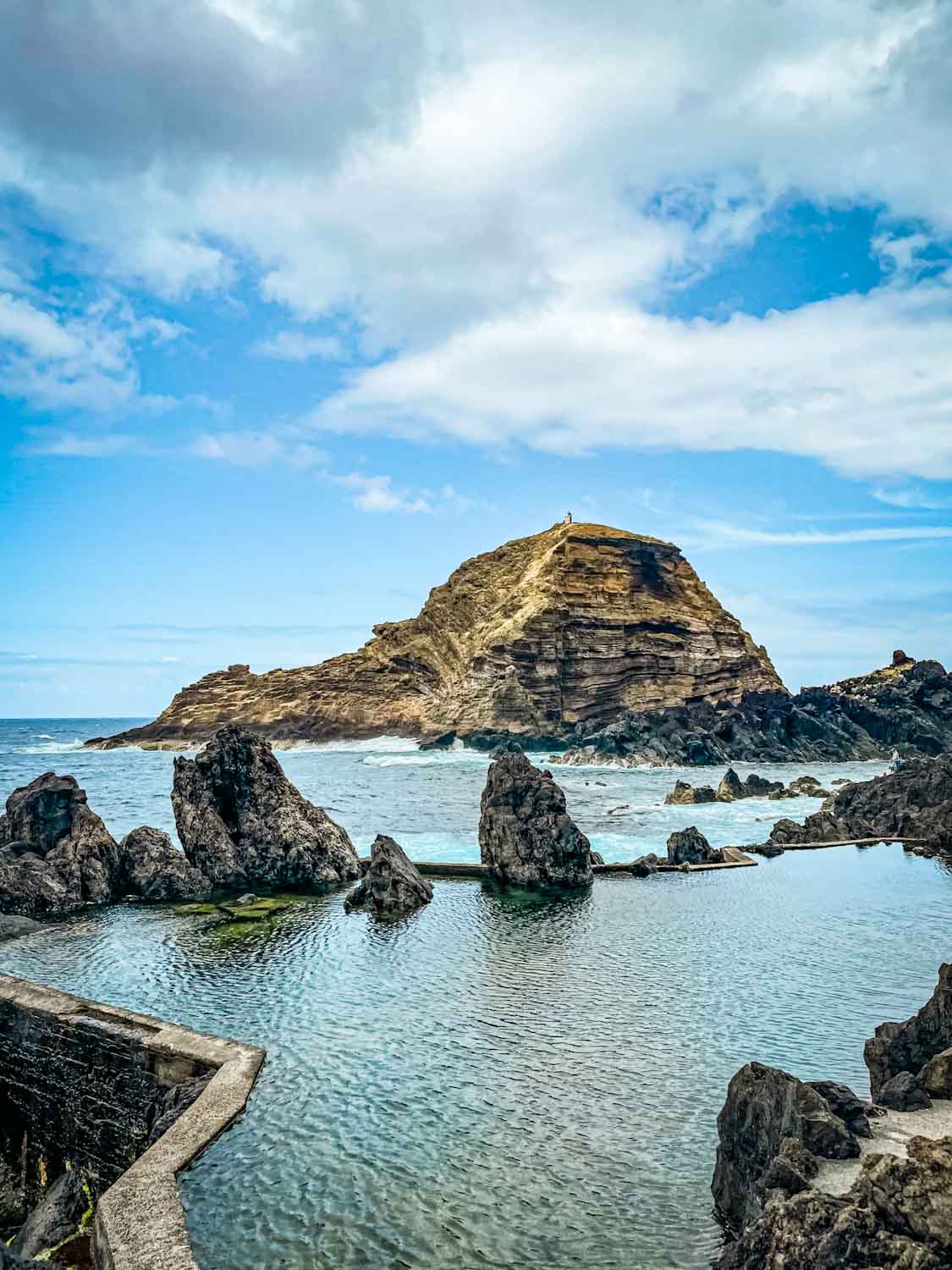 Madeira is not the place to go if you want holidays at the beach because there are so few of them! A big part of the coastline is 200-300 meter cliffs with no access to the beach.
Although there are beaches with rocks, pebbles, or volcanic sand, there is also a unique opportunity to go for a swim in volcanic pools! When the hot lava came out of the volcano, it met the ocean and formed pool-like formations.
When big waves come crashing down, they fill the pools with water. Definitely a unique experience! The most famous volcanic pools are in Porto Moniz town.
Volcanic pools with a small entrance fee: OPEN MAP!
More wilder volcanic pools for free: OPEN MAP!
Parking (free): OPEN MAP!
7. Explore Funchal – visit the market and drink poncha!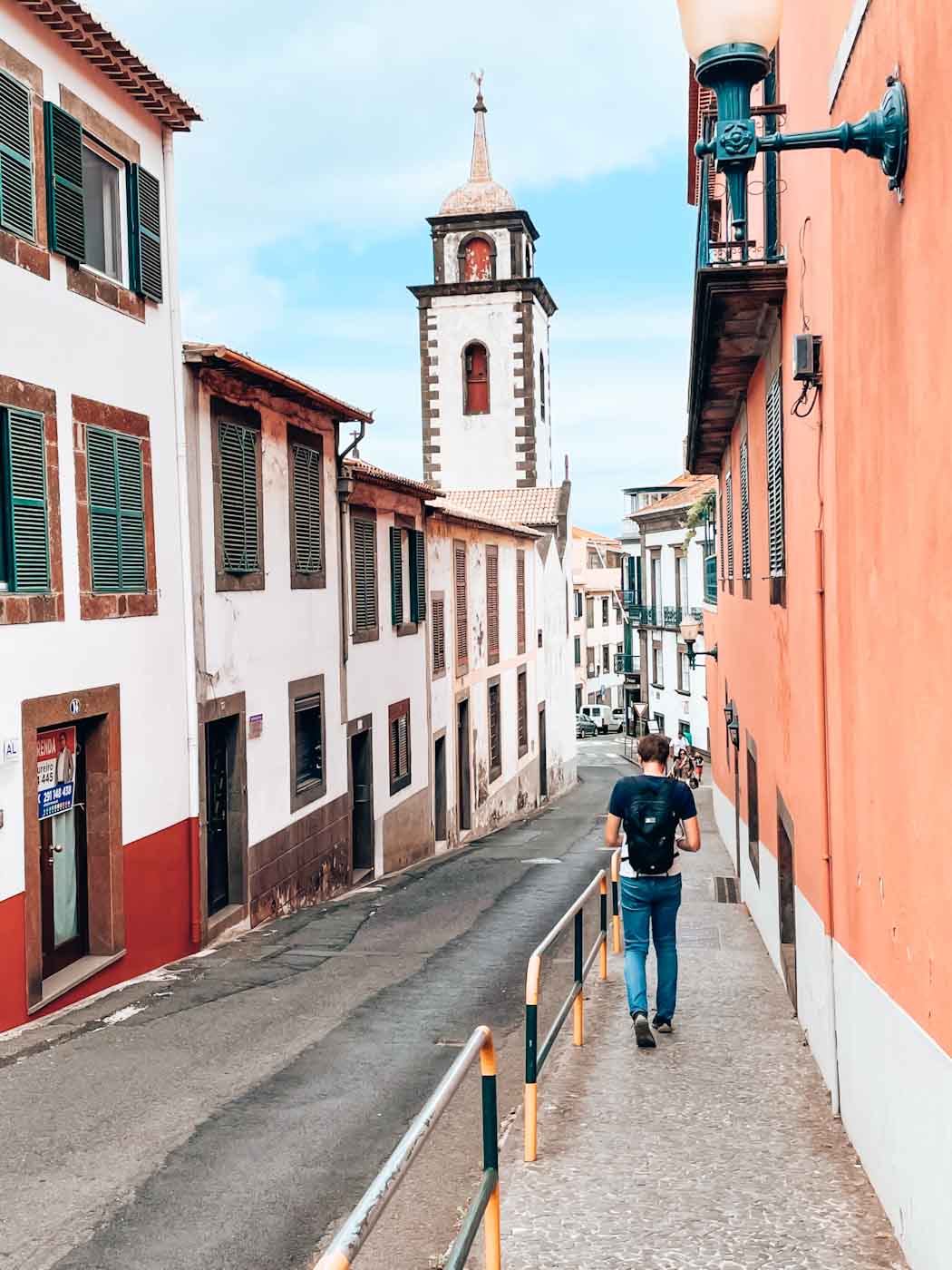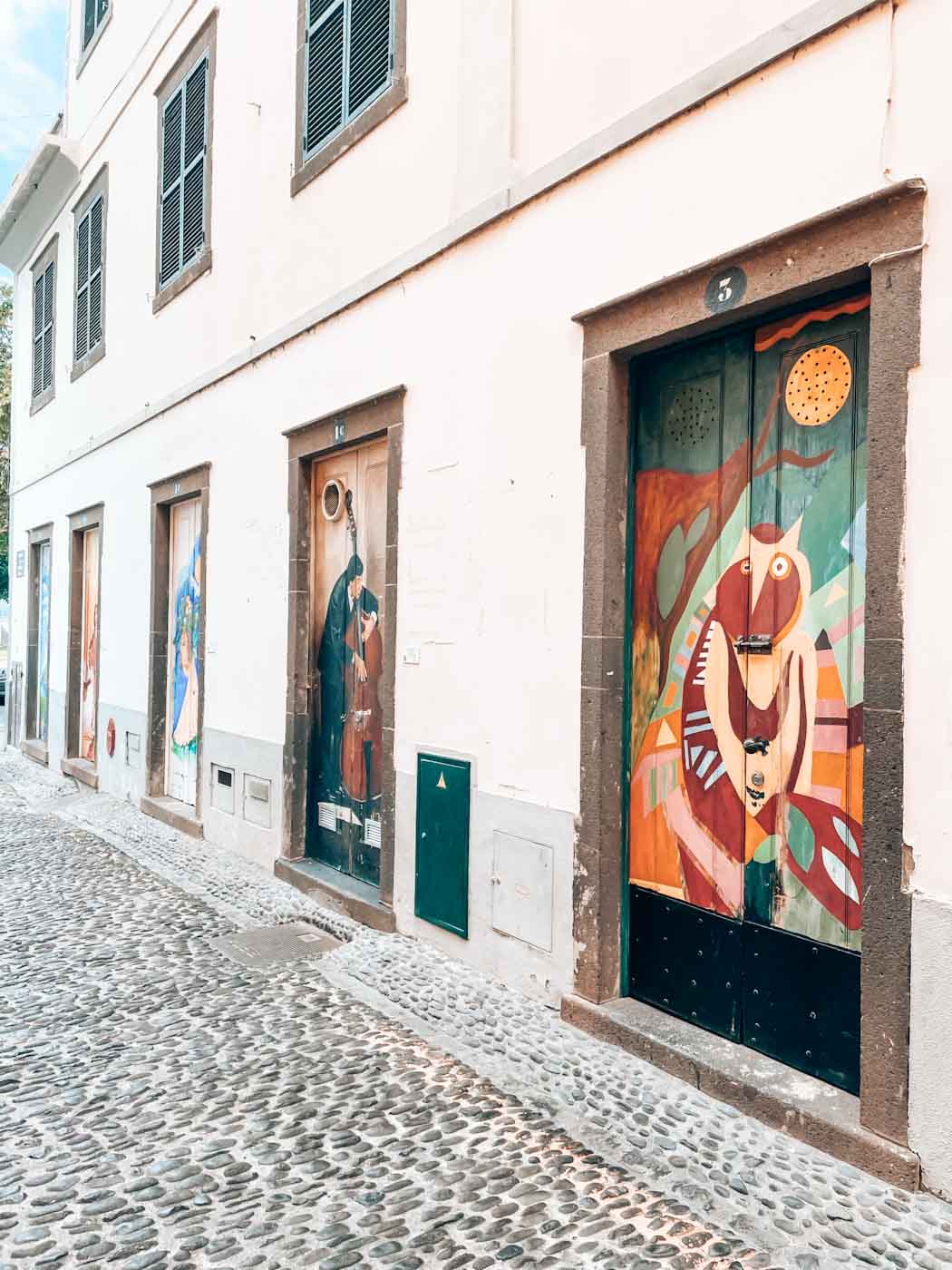 Funchal is the capital city of Madeira and it is full of life! You can visit restaurants and try local food, you can walk the streets and observe the local architecture, you can visit a market and buy local goods.
One of the drinks to try in Madeira is Poncha! There are usually tomato, passion fruit, and orange Poncha options. You can find it in many restaurants and bars around the island. It is an alcoholic drink, but it is served in a small glass (like a shot), so maybe share it with someone, if you are not into alcoholic drinks.
8. Hunt the best viewpoints in Madeira!
Madeira has some jaw-dropping views all over the island. Balcões viewpoint is my favorite viewpoint with an incredible view over the valley and highest mountains of Madeira.
Eira do Serrado viewpoint is easy to get to and overlooks the Valley of the Nuns with Curral das Freiras village in the middle of it. The valley is actually a crater of a volcano.
Cabo Girão viewpoint is probably one of the most famous viewpoints. It is a glass floor platform built above a nearly 600-meter-high cliff at the oceanside. Located in the South part of the island, this viewpoint is one of the most visited ones and very easy to get to.
Read more about some of the most beautiful viewpoints in Madeira here >> 9 UNBELIEVABLY BEAUTIFUL VIEWPOINTS ON MADEIRA ISLAND!
9. Watch the sunrise in the ocean and sunset above the clouds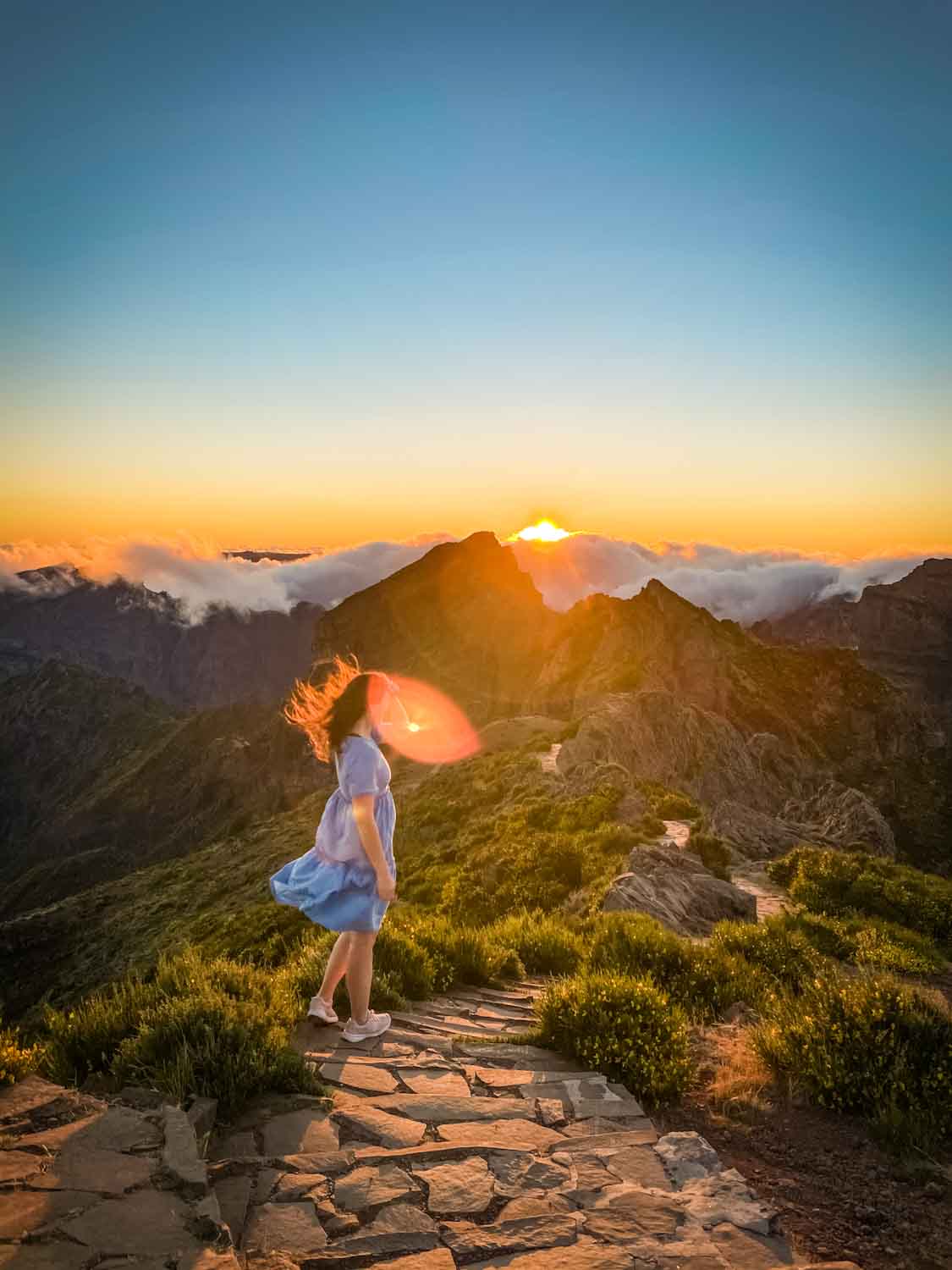 Madeira is a unique island in terms of following the sun! You have this unique opportunity to watch the sun emerging from the ocean at the coast and watch it set above the clouds in the mountains.
One of the most famous places to watch the sunrise is the Ponta do Rosto viewpoint near São Lourenço peninsula. However, the most popular and also must-see place for the sunset is Pico do Arieiro mountain.
The best thing about both these places is that you can actually drive there by car to the very spot. No need for hiking long distances!
Ponta do Rosto viewpoint: OPEN MAP!
Pico do Arieiro mountain: OPEN MAP!
10. Visit traditional Madeiran houses in Santana and eat at Quinta do Furão restaurant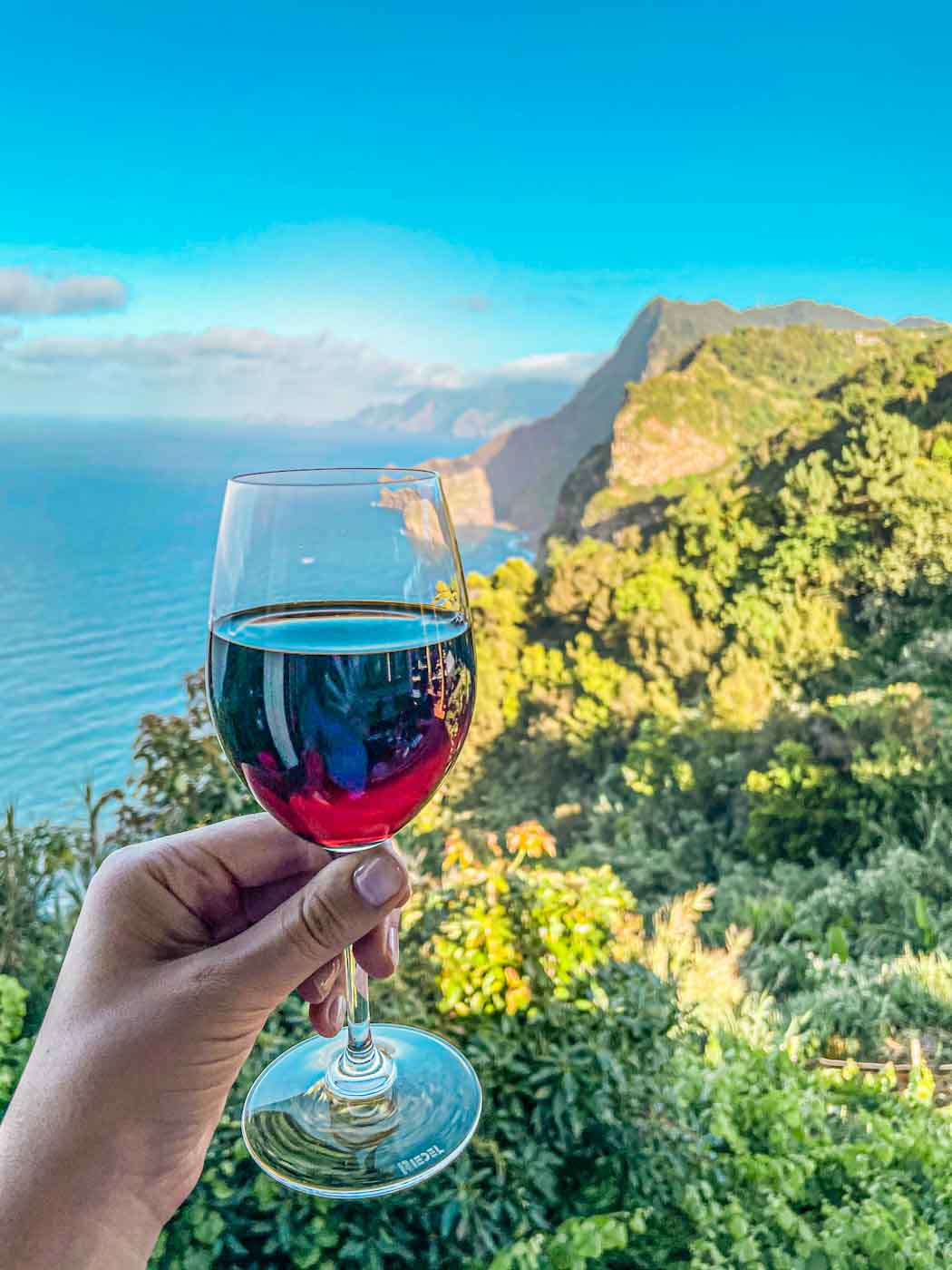 The North part of Madeira is quite different than the South part. Steep cliffs, jungle-type forests, waterfalls… You can just drive along the coast and observe the beauty.
If you happen to be on the North part of the island, you can take a trip to Santana town to visit traditional Madeiran houses – houses look like they have been built for a fairytale film set, but they are actually examples of houses locals used to live in a long time ago! 
Santana also has one of the best hotels and restaurants in Madeira – Quinta do Furão. You can go there for lunch with an amazing view over the coastline of Madeira. It does not get too much better than that!
Quinta do Furão restaurant: OPEN MAP!
Traditional houses in Santana: OPEN MAP!
Happy exploring!
Madeira is full of adventures and different experiences! You just have to commit and let the island take you to the most beautiful places and unique adventures. Life is definitely not happening in one place, so my recommendation for you is to rent a car and drive around the island.
Although the island is quite small, every corner of it is quite a unique one! If you can, please, leave a comment below if there are any significant changes to anything that is written in this blog post! Many thanks!
More Madeira travel inspiration!
PIN FOR LATER!