Ultimate bucket list: the best 23 things to do and see in Mallorca
You can never have enough of Mallorca! Maybe this is why Spanish people themselves return again and again to Mallorca. It is one of the most popular destinations for locals as well as tourists around the Mediterranean area.
We visited this beautiful island twice and were positively surprised! It had so much to offer – there are unique beaches, mystical and impressive caves, incredible mountains, rock formations, special villages and towns, and so on! All you have to do is take as much time as you can and go and explore!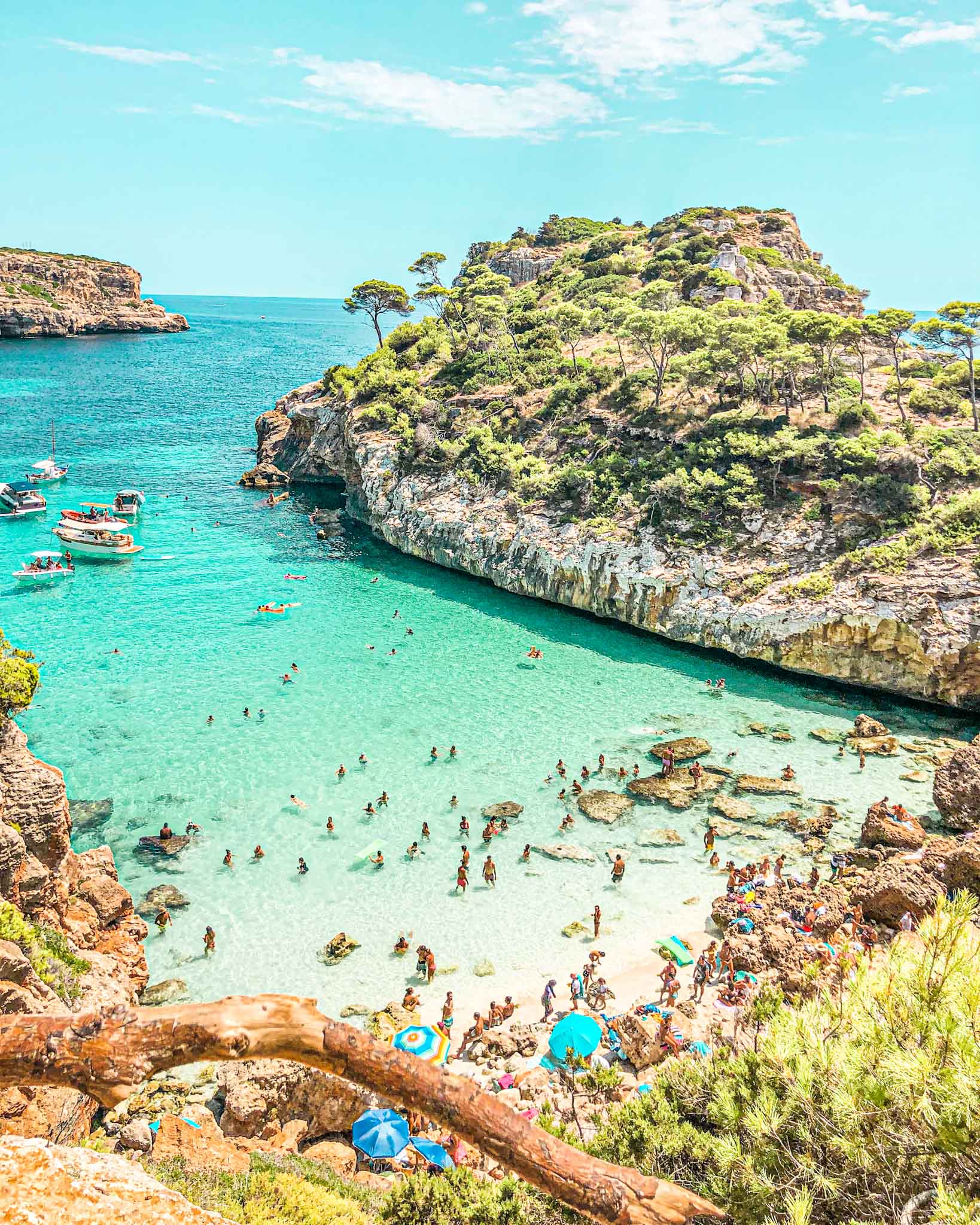 Unique beaches and natural arches in the sea
Mallorca is definitely very famous for its beaches! You can not possibly visit all of them, but you can visit a couple of famous and unique ones! The coastal area of Mallorca is very attractive and that includes also two beautiful natural arches in the sea.
Es Pontàs is definitely very easy to find, but the natural arch at Cala Varques is a 30-minute walk away from the closest parking, so it will be an adventure.
Yes, you actually can not get to many coastal areas – there are no roads or it is prohibited to drive there! This is the reason I would highly recommend you to plan more time for places than you think you will need! Read more about these unique beaches HERE!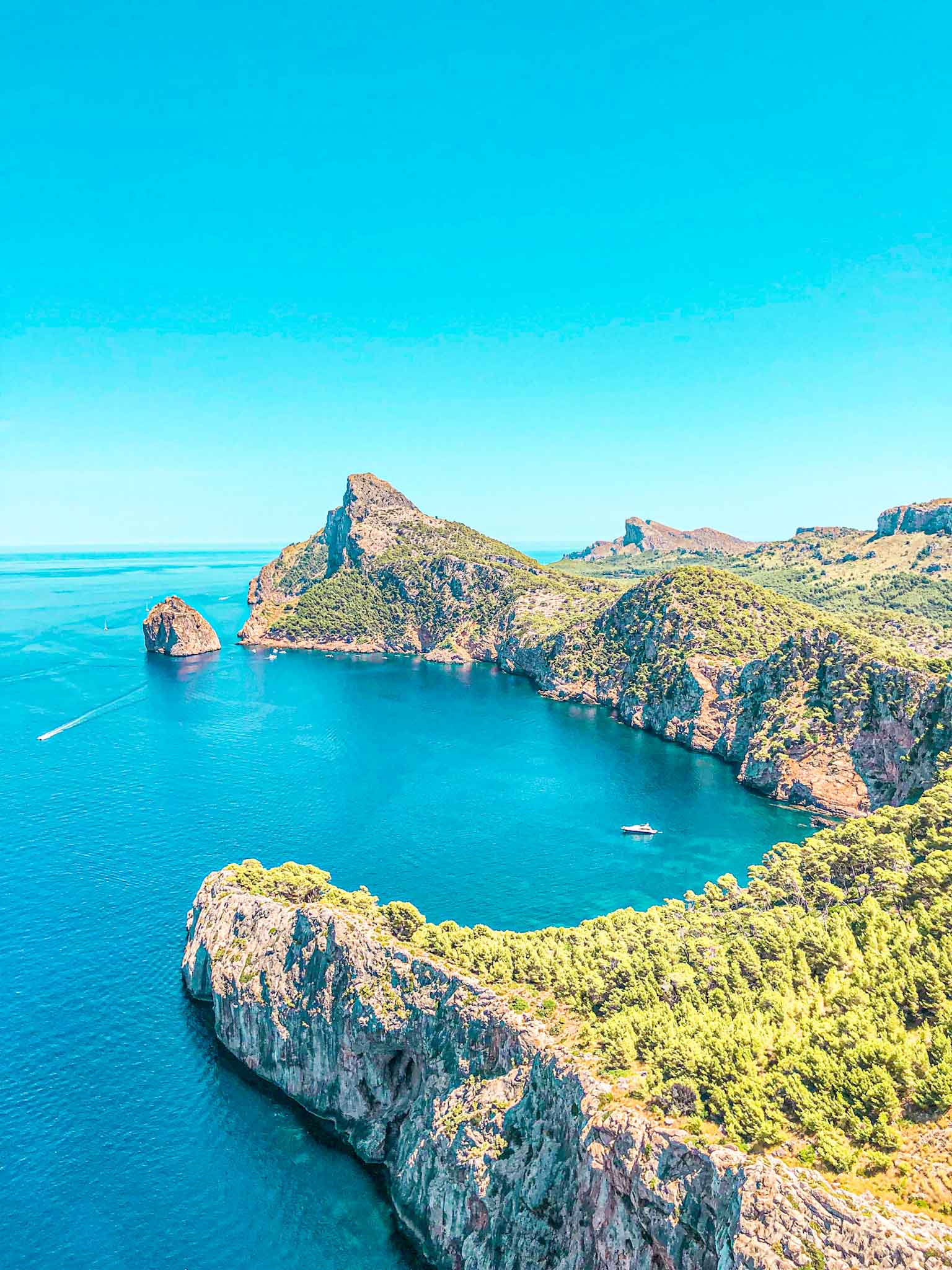 Amazing caves and coastal rock formations
Mallorca island is quite rocky. This has helped the island create some amazing natural creations, for example, caves. We were amazed by how impressive they were.
I would definitely suggest you visit Cuevas del Drach to see the huge stalagmites and stalactites, the underground lake and listen to a concert. How often in life do you get a chance to listen to a concert on a boat in a lake that is underground? Exactly!
The coastal area of Mallorca is rich in beautiful viewpoints like Es Colomer or Na Foradada, but the highlight of the vacation could be watching the sunset from Albercutx Watchtower. Read more about the best places to watch the sunset in Mallorca HERE!
8. 'Cuevas del Drach' caves (map)
9. Cuevas de Artá caves (map)
10. Mirador Es Colomer (map)
11. Albercutx Watchtower in sunset (map)
12. Cap Formentor and lighthouse (map)
13. Mirador Na Foradada (map)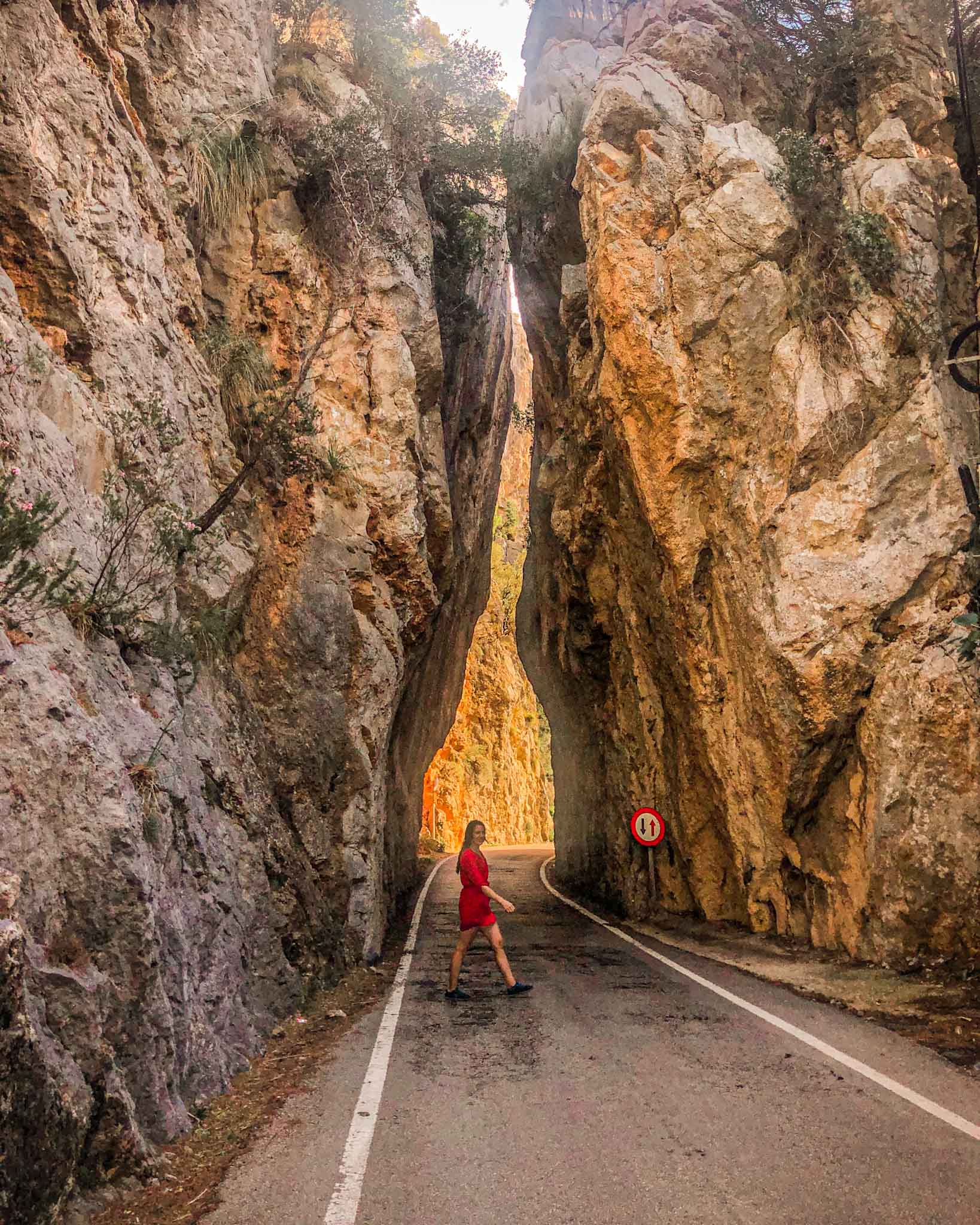 Mountain adventures and mountain villages
Many visitors of Mallorca don't even realize that a big chunk of the island is covered by rocky mountains – Serra de Tramuntana. This makes the island more exciting and challenging because driving on the mountain roads is crazy – beautiful and tiring.
If there is one road you should see, it is the Sa Calobra road – probably the most famous road in Europe. However, to fully enjoy the mountains, I would suggest you do some hiking in the Serra de Tramuntana mountains.
How about climbing the second-highest mountain in Mallorca? Read more about it HERE! If that is too big of a challenge, you can definitely climb Calvari 365 steps in Pollença! Or you can definitely visit and walk around some beautiful and authentic mountain villages – Valldemossa and Deià!
14. Calvari 365 steps in Pollença (map)
15. Mountain villages Valldemossa (map) and Deià (map)
16. Enjoy Serra de Tramuntana mountains! >> Read about climbing Puig de Massanella!
17. Drive the famous Sa Calobra road (map)
18. Have a picnic at the artificial Gorg Blau lake (map)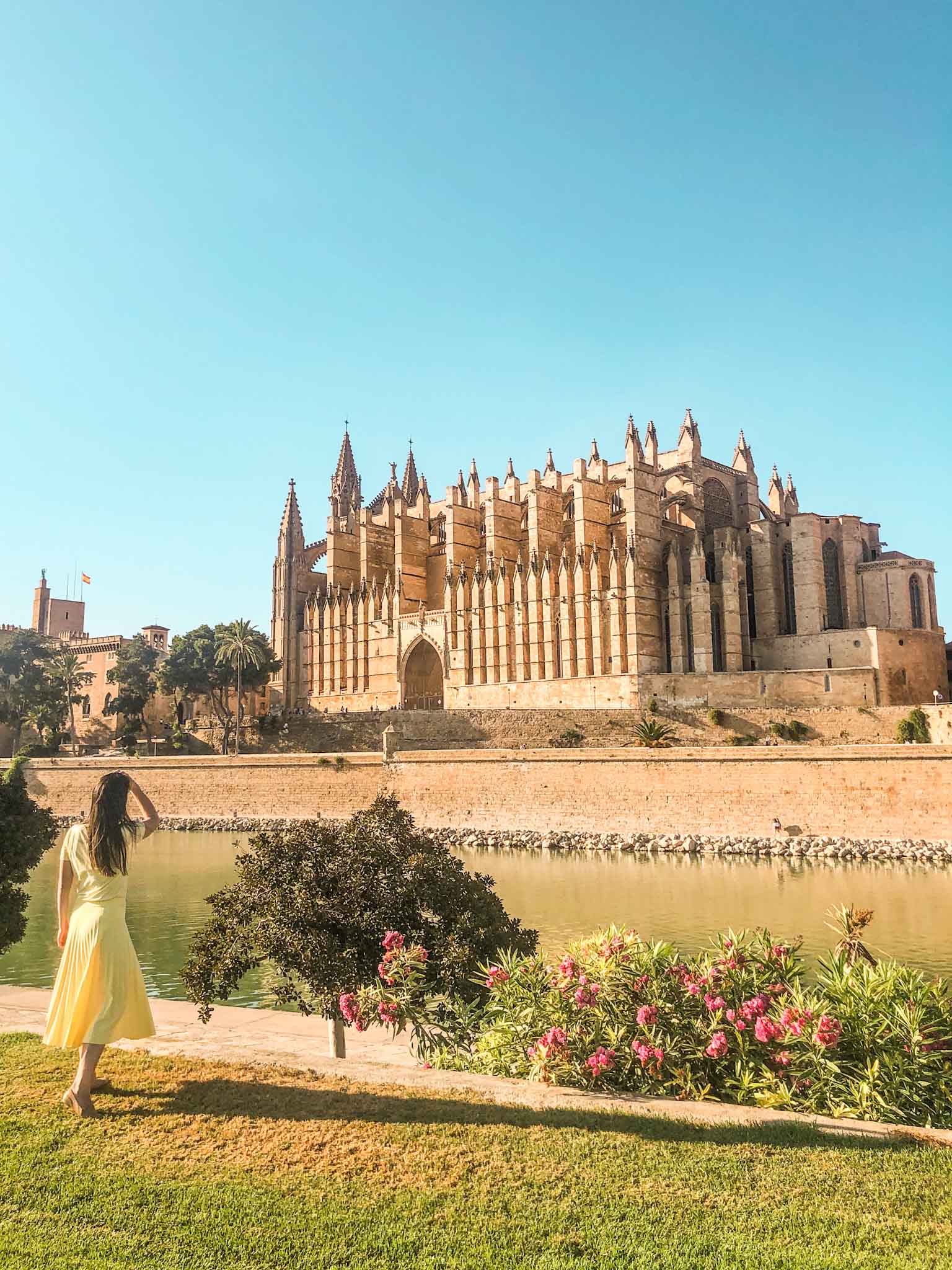 City life and unique Mallorca towns
Mallorca has so many beautiful and unique seaside towns with scenic views – great for relaxing at a seaside restaurant while drinking some sangria and watching the sunset in the Mediterranean sea.
You can try to find a place with fresh seafood – brought in from the sea just before dinner. Although the capital city of Mallorca is Palma with many beautiful spots and lots of things to do, I strongly suggest visiting other towns on the island.
Smaller towns around Mallorca are much cheaper than Palma and they have that perfect, relaxed vacation vibe around them. Here is my shortlist of beautiful places!
19. Visit the city of Palma and Catedral de Mallorca (map)
20. Visit Sant Elm (map) town and take a trip to Sa Dragonera islet >> Read more about Sa Dragonera!
21. Visit Sóller (map) and have dinner at Port de Sóller seaside (map)
22. Stroll along the Port de Pollença seaside (map)
23. Go to Port d'Andratx and eat at a seaside restaurant (map)
Happy exploring!
If you ever go to Mallorca, I would highly recommend renting a car and not limiting yourself to beach resorts only. The island is very diverse and beautiful with so much to do and so much to see.
I hope you can draw some inspiration from this list and make your vacation full of adventures! By the way, if you can, please, leave a comment below if there are any significant changes to anything that is written in this blog post! Many thanks!
More Mallorca travel inspiration!
PIN FOR LATER!