7 exciting adventures in Mallorca that will make your holiday unforgettable
A trip to Mallorca definitely should not be just about partying or laying at the beach. I have to say, that Mallorca surprised me, when I first got there, because of how beautiful and diverse it is!
There are beautiful beaches, mountains, small mountain villages, amazing port cities, great food, and many ways to spend your time there.
We are lovers of adventures and we love to enjoy the place to the fullest, so here is my list of adventurous things you should do in Mallorca to make your vacation unforgettable!
1. Go on hiking adventures in Serra de Tramuntana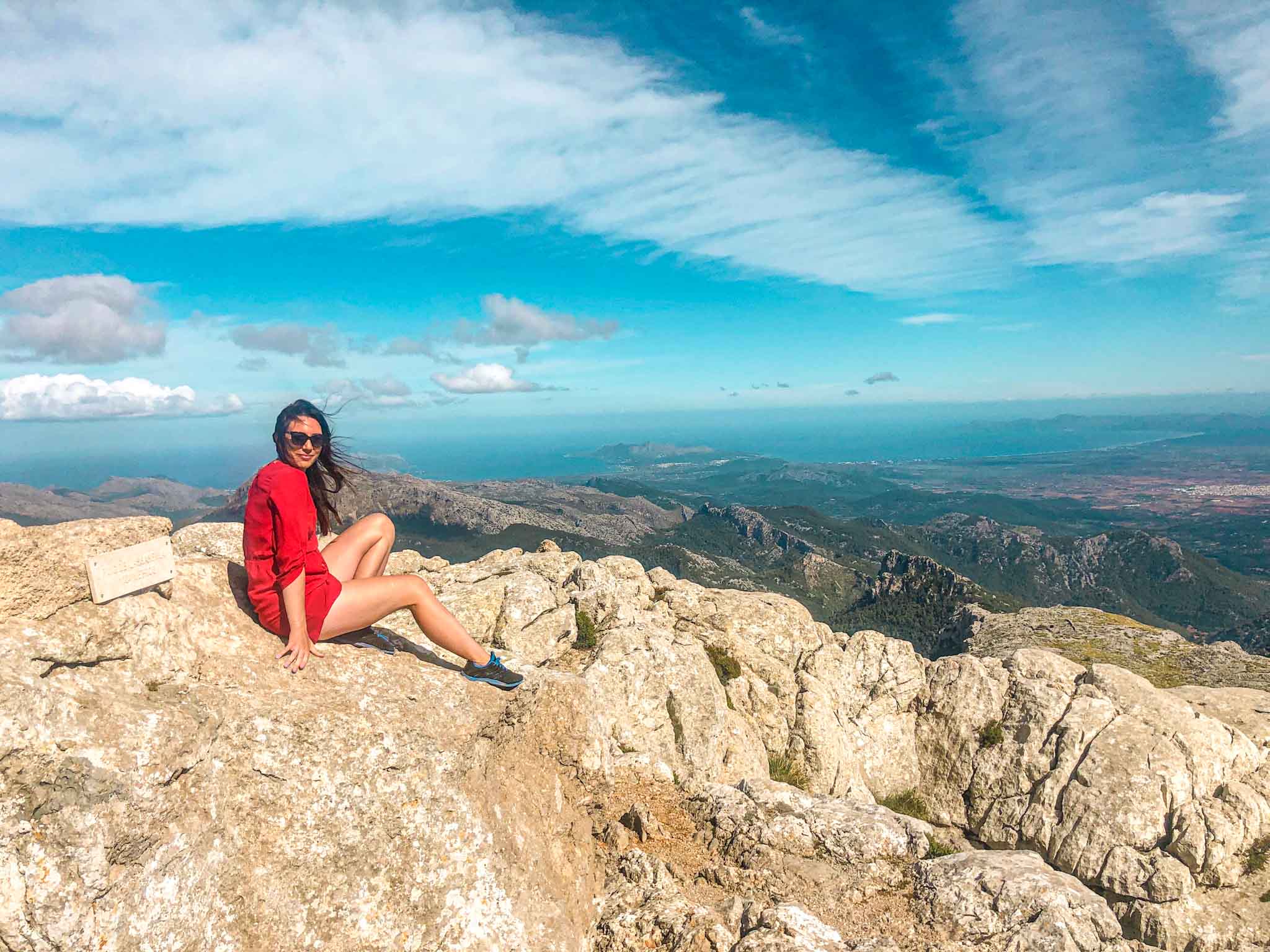 I know. Mallorca probably doesn't sound like a place for hiking, but you actually can do that! Did you know that quite a big chunk of the island is covered by the Serra de Tramuntana mountain range and the highest point (Puig Major) in Mallorca is 1445 meters high?
Although you can not climb to the top of Puig Major because of the military area on the top of it, you can climb the second highest peak in Mallorca located nearby – Puig de Massanella at 1364 meters above sea level.
From the top of it, you can overlook the whole island from one side to the other side. Hiking up there would definitely be one of the best adventures of your vacation!
Puig de Massanella: OPEN MAP!
2. Discover caves in Mallorca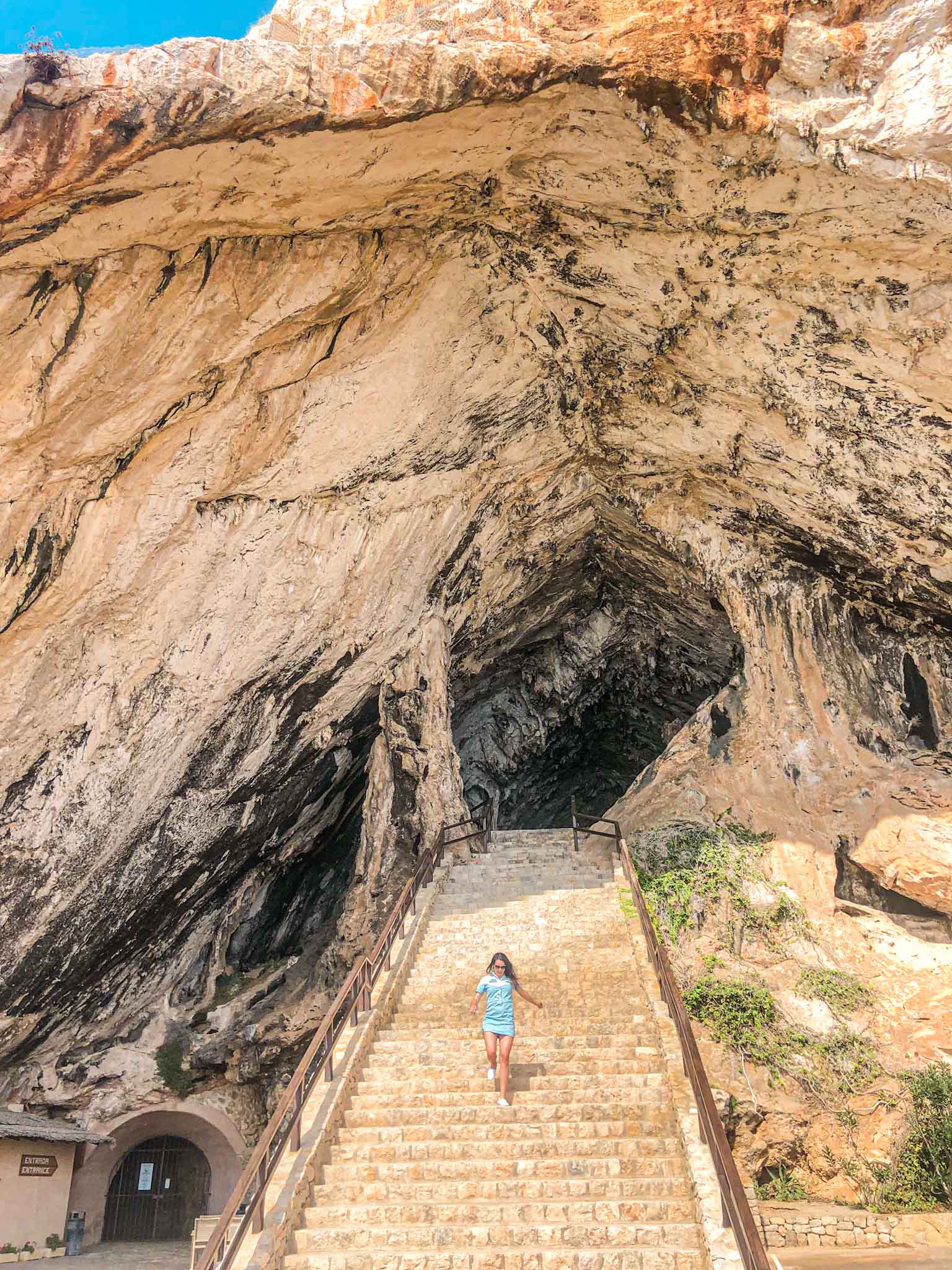 Mallorca has a unique geography and some of its greatest valuables are caves. The caves here are huge and impressive – there are underground lakes inside the caves as well as unique rock formations of stalagmites and stalactites.
The most popular ones are Cuevas del Drach – there are several caves about 4 kilometers in length, caves are about 25 meters deep underground and it will take you about an hour to get through.
There is an underground lake inside, where you can experience a concert on the lake (artists sit in a boat and float around the lake while playing their instruments).
Afterward, if it is offered, you can actually hop inside the boat and take a short ride in an underground lake. An underground boat ride sounds like an adventure, right? You can also check out Cuevas de Artá – these caves have the most impressive entrance I have seen!
Cuevas del Drach: OPEN MAP!
Cuevas de Artá: OPEN MAP!
3. Explore remote beaches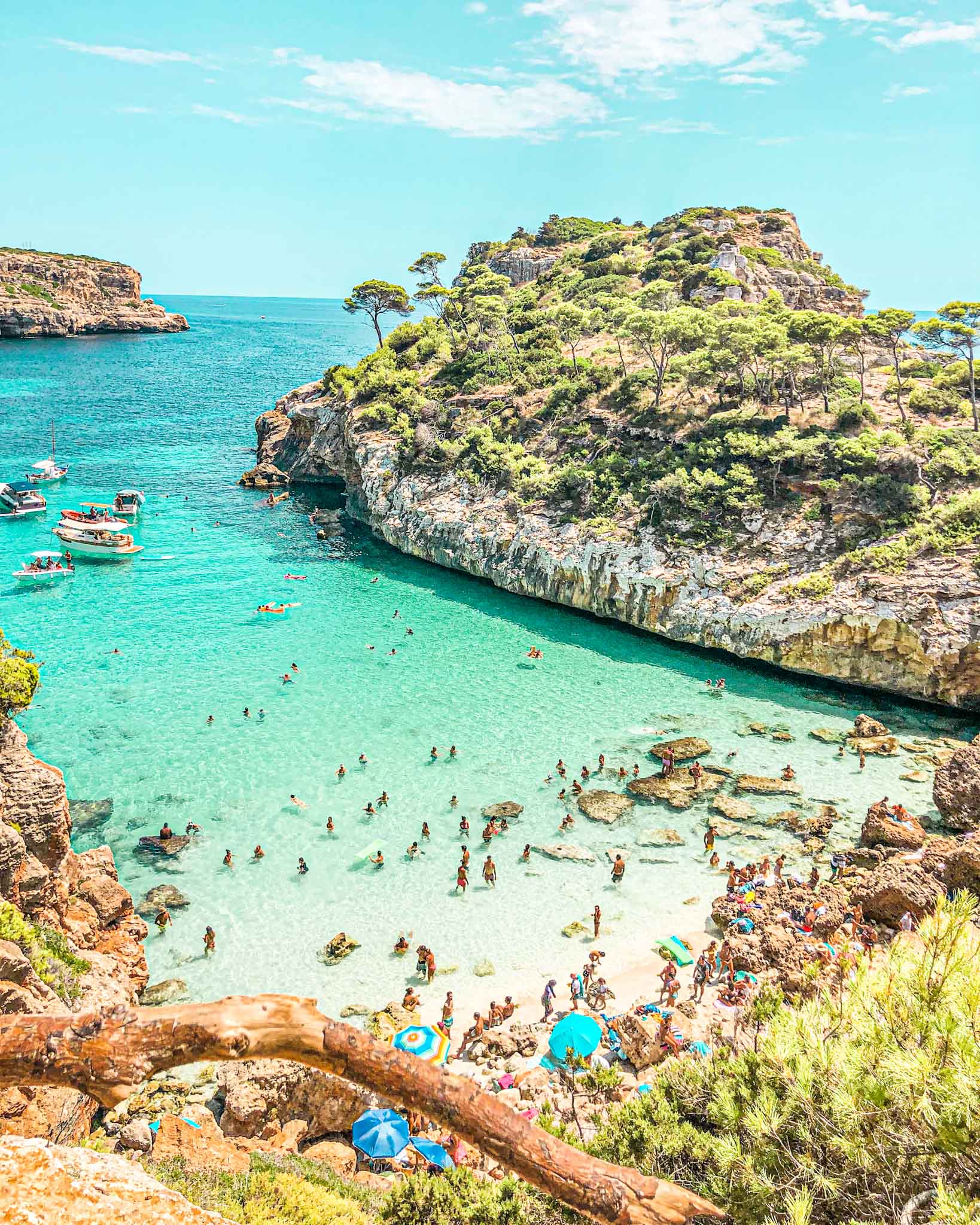 Only one word can describe beaches in Mallorca – paradise! And the best ones are not easy to get to, so it is a whole adventure to find them and get to them! Usually, it is a longer hike or climbing steep stairs, or wandering through the bushes. However, it is worth the effort!
You should know, that the best beaches on the island are away from Palma de Mallorca city, so I would suggest to you rent a car, wake up early and go on a hunt for some of the most beautiful spots on the island! It can get crowded pretty soon, so early birds get the best views and spots at the water!
4. Discover two beautiful natural arches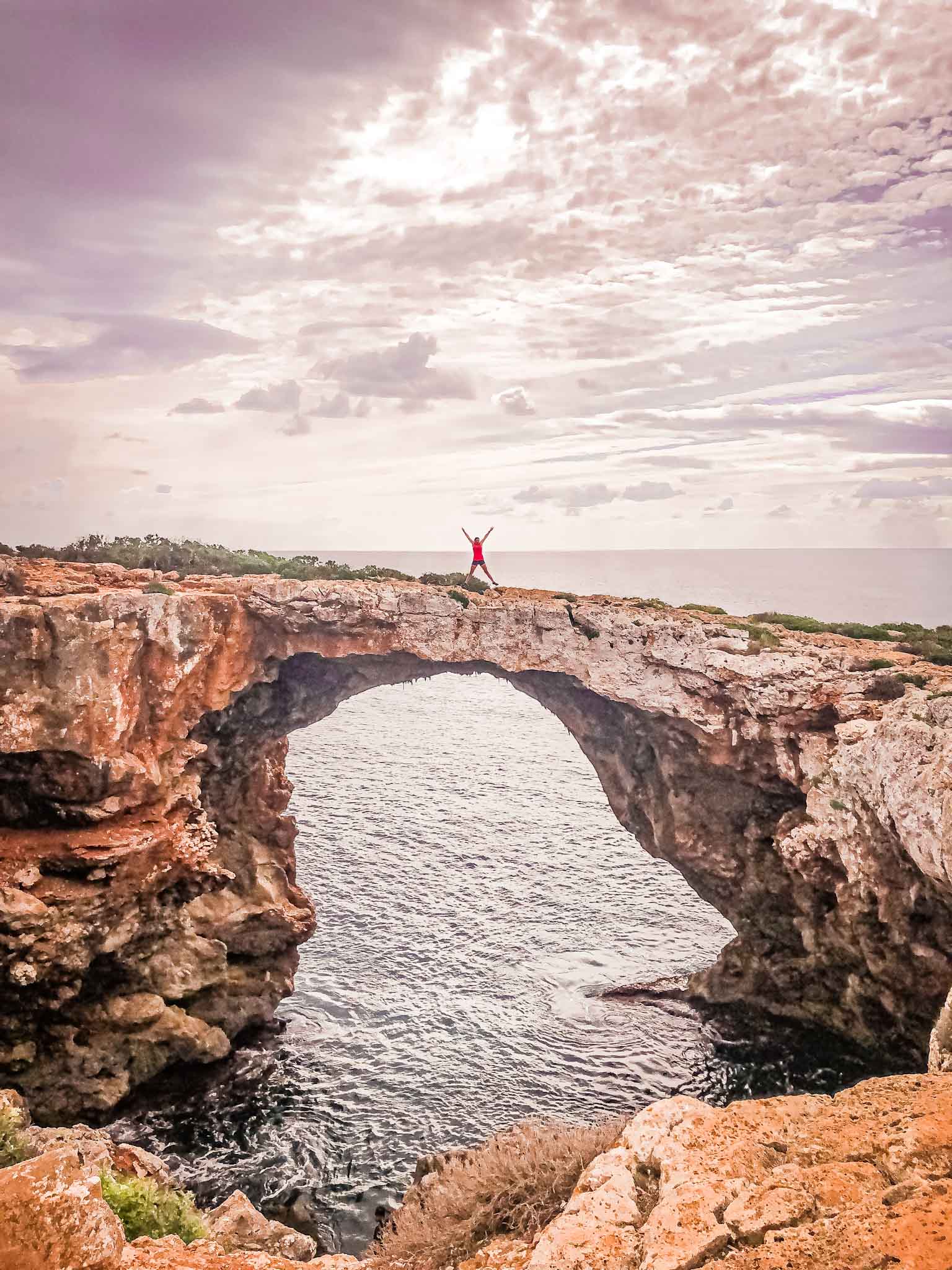 Nature arches are something special! Can you grasp the idea of what it took to create these beautiful arches? That nature actually formed this beautiful rock formation, probably, for thousands of years? And you are here at this moment of time to experience it! Wow!
My tip for visiting these arches – grab some snacks, pack a backpack and go there to have a picnic to fully enjoy the moment! By the way, getting to the arch at Cala Varques is a 30-minute walk, so be prepared for a proper hiking experience!
Arch at Cala Varques: OPEN MAP!
Es Pontàs natural arch: OPEN MAP!
5. Visit uninhabited Sa Dragonera islet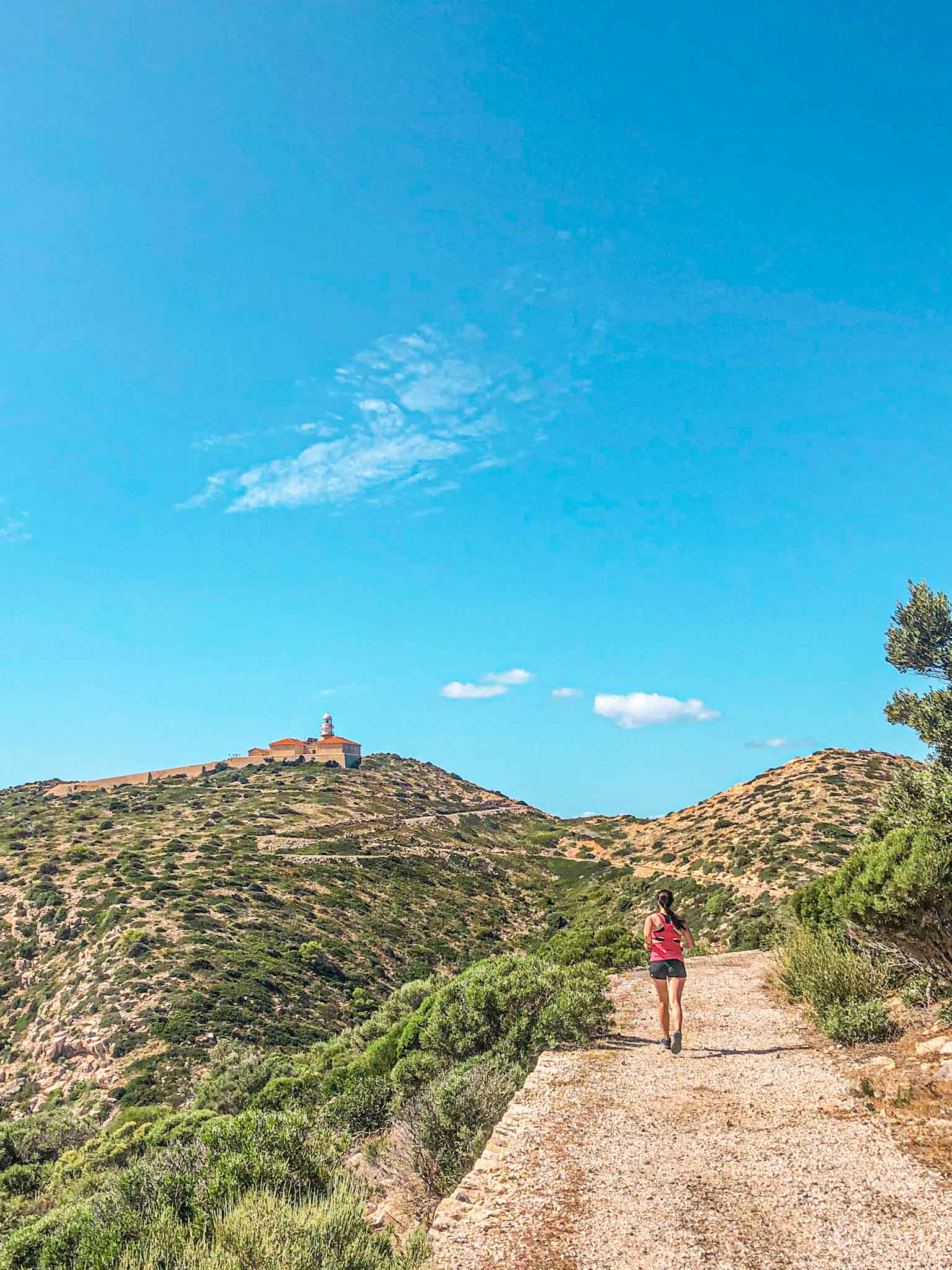 How many times in your life have you been on an inhabited island? Or how often do you get a chance to be on one? If you happen to travel to Mallorca, I would highly suggest you to book a trip to this small islet near Mallorca!
It is a 20-minute boat trip to the island and there you go – you are on an inhabited island! Well, lots of lizards live there, but overall there is nothing else! There are 3 different hiking paths for you to choose from and a small cove to go for a swim in crystal clear water.
It is an adventure for sure! Bring some water, if you go there in the summertime! There is no shade on the island because all the bushes and trees are small and will not protect you from the sun!
Sa Dragonera island: OPEN MAP!
6. Adventures on the road: drive Sa Calobra road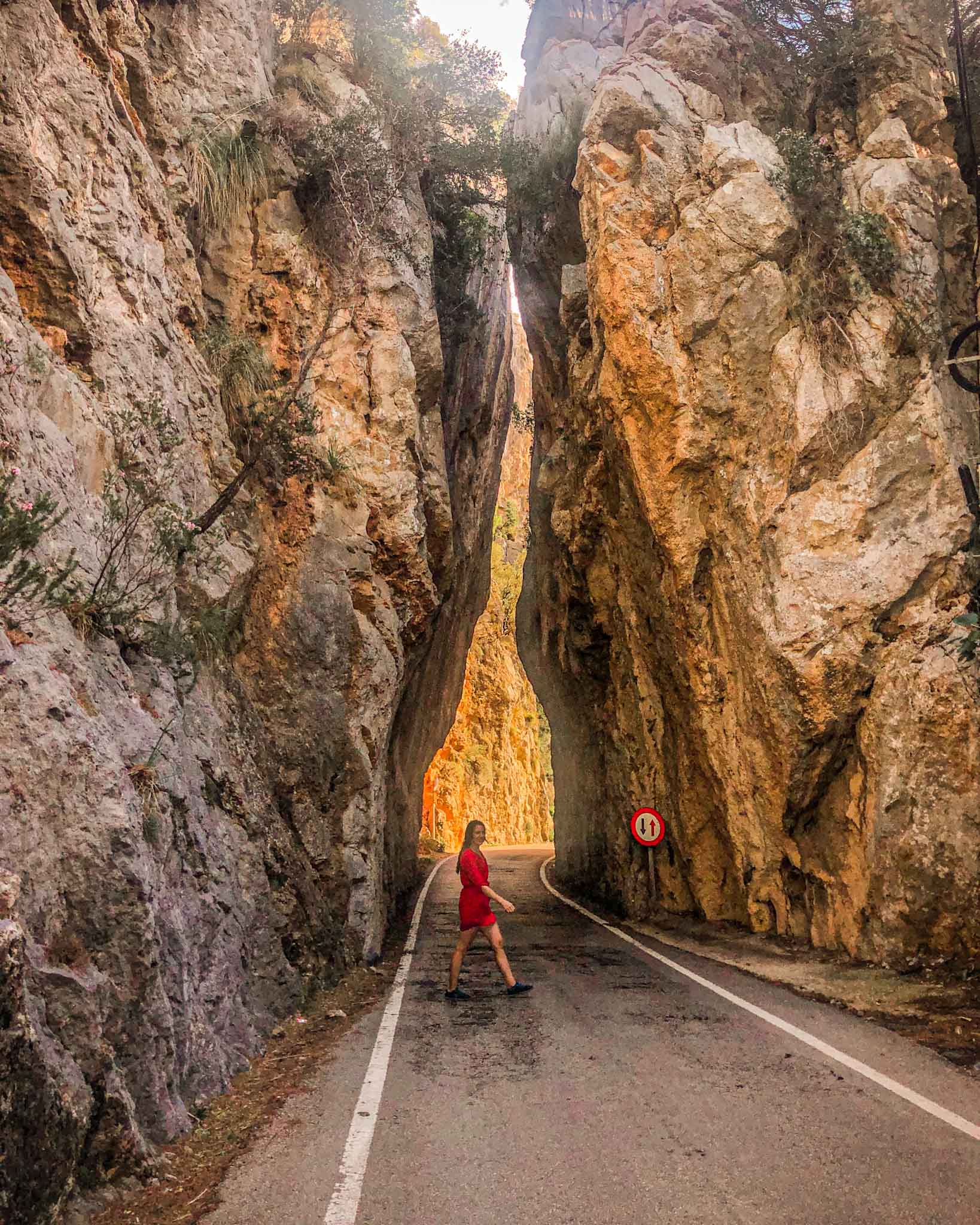 This particular road is one of the craziest roads in Europe! It has participated in movies and is a very picturesque and crazy drive down from the mountains to Sa Calobra village. You should definitely take your time to enjoy this ride as well as the views!
I would recommend stopping at the top of the Coll dels Reis peak and observing – you can see the road, the mountains, and the sea! It is a beautiful spot for some pictures or a picnic!
Then go for a drive down the mountain – along the way there will be a very narrow spot through the cliffs, which is also a nice place for photos.
And most definitely I would suggest you to drive down to the village and take a walk to Torrent de Pareis – a secluded beach in Sa Calobra, where you can get by walking through a tunnel in a mountain. It is a first-class adventure!
Sa Calobra road viewpoint: OPEN MAP!
Torrent de Pareis beach: OPEN MAP!
7. Enjoy the water – cliff jumping and other water adventures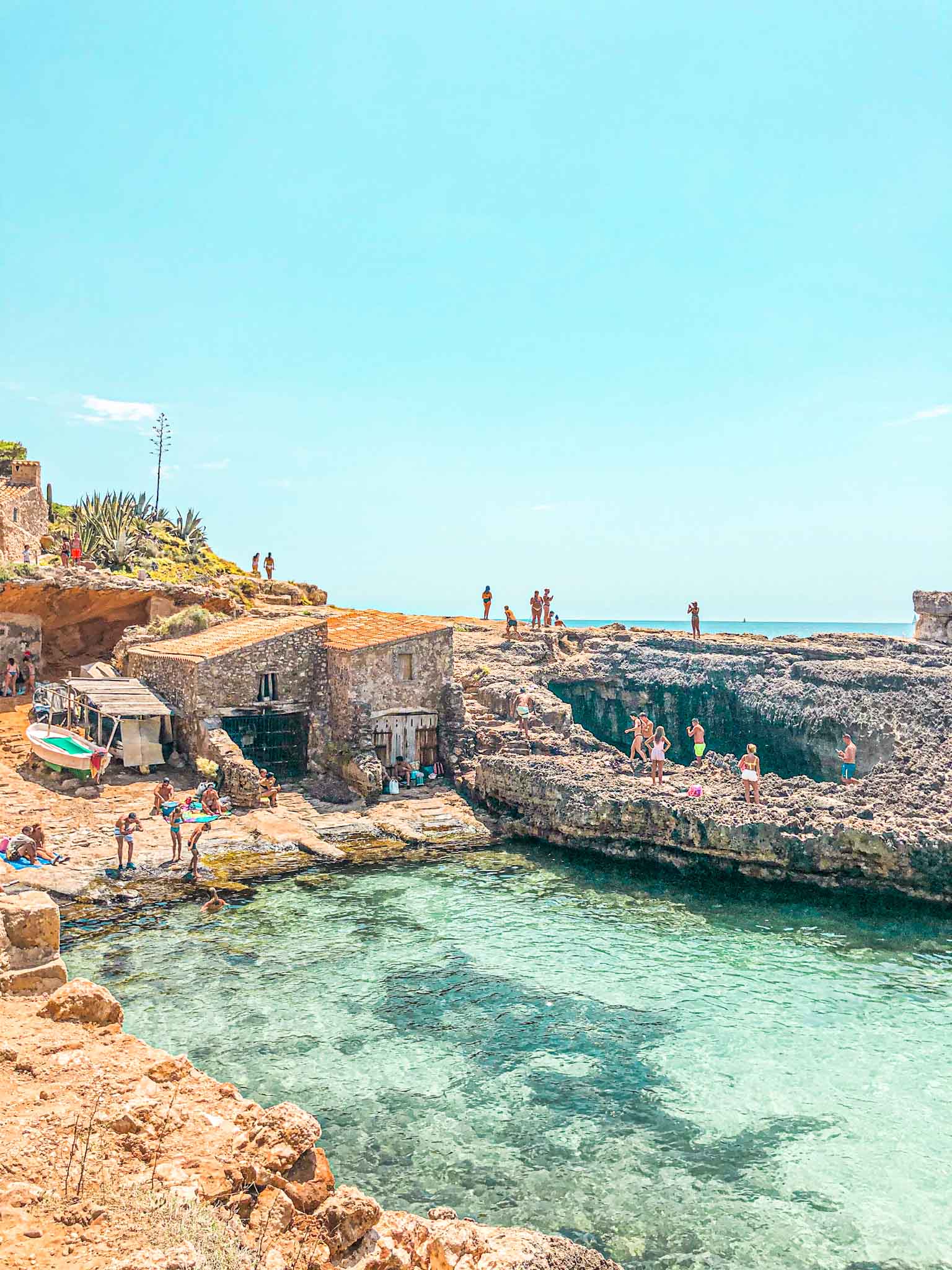 Mallorca is for adventurers! A beautiful island surrounded by water offering lots of water activities starting from swimming, cliff jumping, enjoying a SUP board, and maybe even surfing?
Of course, you can always rent a boat and head to a secret cove to have some alone time (hopefully!). But for those, who are not ready to spend extra money, cliff jumping is the choice!
There are many beautiful coves in Mallorca surrounded by cliffs that you can use for cliff jumping. There are options for the bravest and not-so-brave adventurers as well! My recommendation – check out Cala s'Almunia and Caló des Moro for an unforgettable adventure!
Cala s'Almunia beach: OPEN MAP!
Caló des Moro beach: OPEN MAP!
Happy exploring!
When I first came to Mallorca, I was underprepared for what I found! I thought it will be a simple island with some nice cities and beautiful beaches, but it had so much more to it!
I realized there are beautiful mountains, mountain villages, and beaches are not only beautiful but truly stunning! The island surprised me completely that I came back again a month later! I'm not sure if you can have enough of Mallorca!
More Mallorca travel inspiration!
PIN FOR LATER!