Sunset secrets! 10 special places for picnic and sunset in Cyprus
Imagine a romantic picnic while watching the sunset on a warm summer evening. Plus, it is your vacation and there is no rush, tomorrow is not a working day and you can just relax and enjoy life.
In those moments life is just good. While living in Cyprus, I experienced some of the most beautiful sunsets and sunrises in my life. No questions about it! Here is the list of places, I would recommend you to watch sunsets in Cyprus!
1. Sunset at the Madari fire lookout station in Troodos mountains
Sunset over the mountain tops. It does not get any better than this! Madari fire lookout station can be quite a popular place for sunset watchers, but it is because it's worth it.
I would suggest you arrive early before sunset, so you can park a car at the mountaintop, then have a picnic while waiting for the sunset. The exact fire lookout station will do for the sunset watching or you can walk a short distance to the nearby mountaintops to have a different angle.
Location: OPEN MAP!
2. Sunset at the hilltop in Cape Greco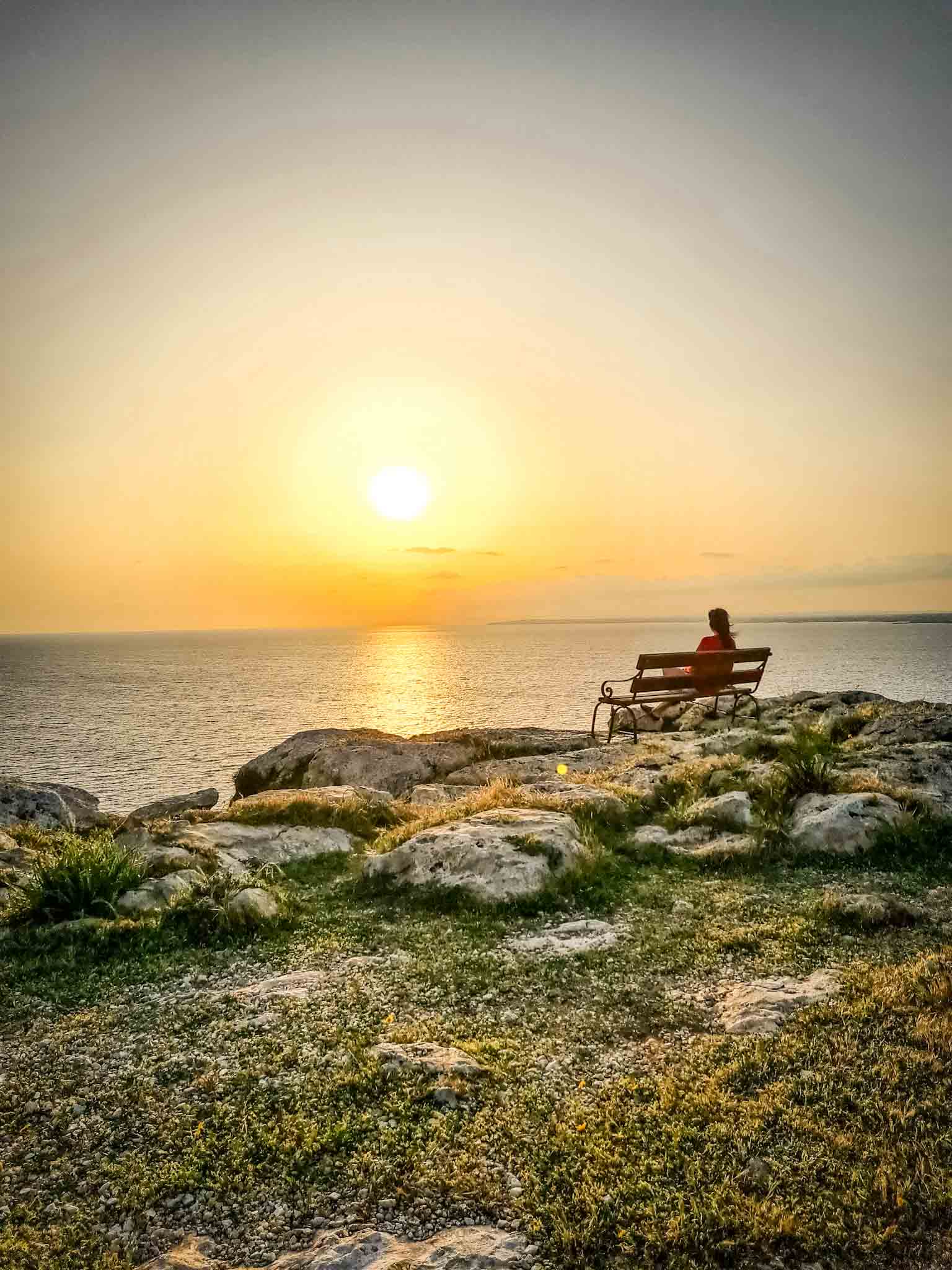 If you happen to be on the East side of the island, this is the place to go. I would again suggest you arrive early and have a picnic to get yourself one of those few benches that are on the hilltop and wait for the sunset. It probably doesn't get better than this.
Location: OPEN MAP!
3. Aphrodite's Rock / Petra tou Romiou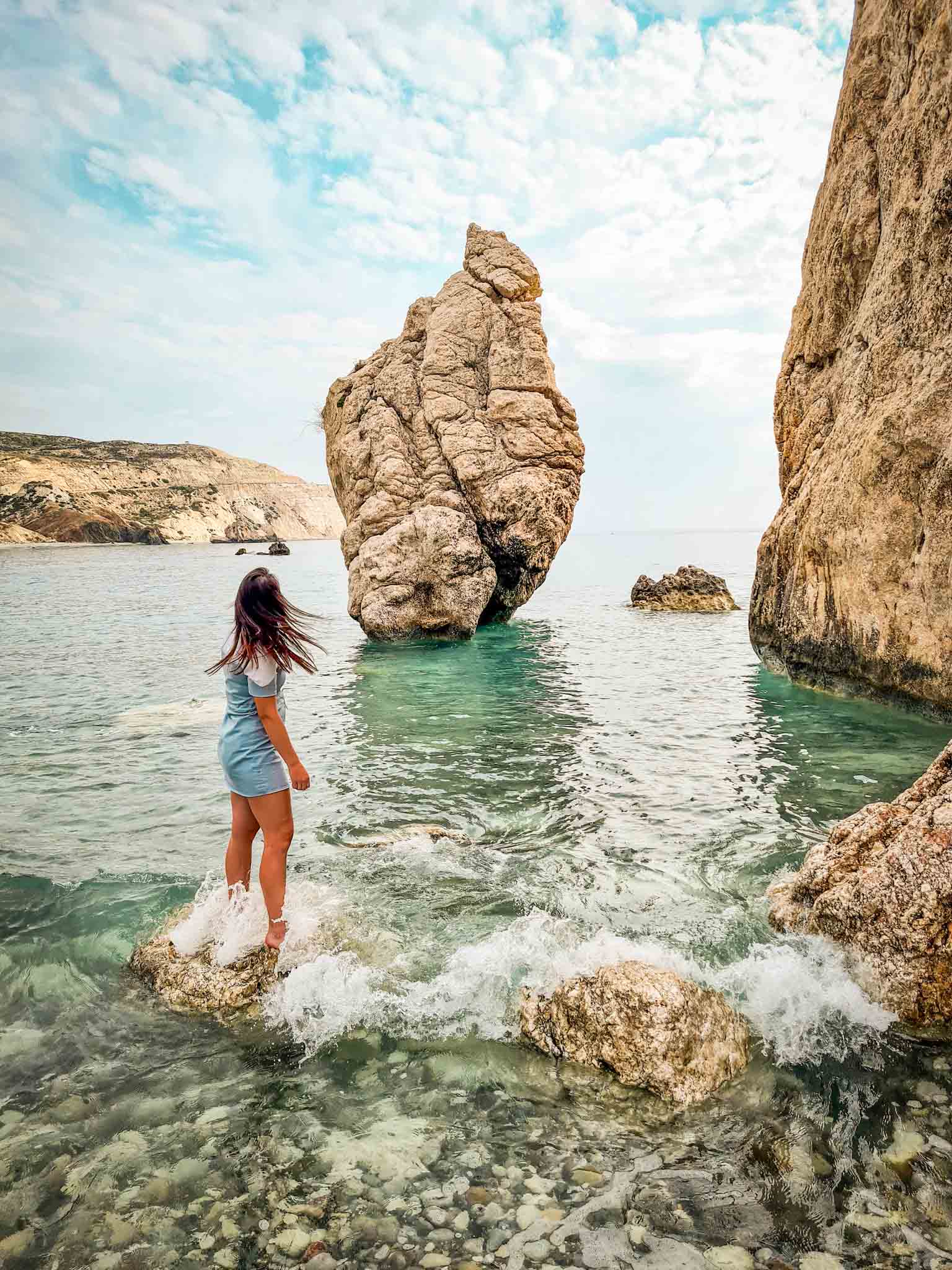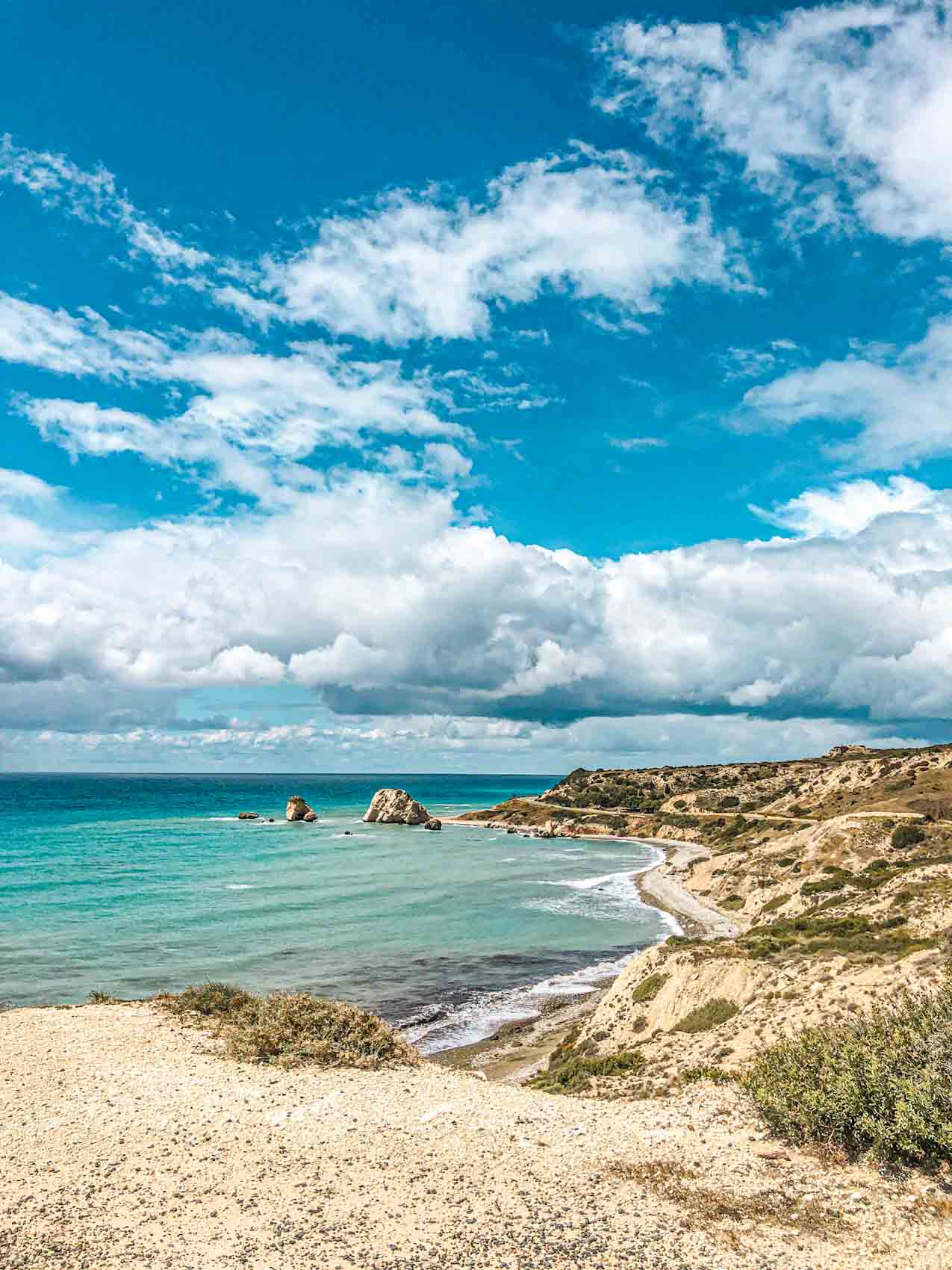 As one of the most famous places on Cyprus island, it is a popular place for doing all – sightseeing, swimming, having a day at the beach, taking photos as well as having a picnic and watching the sunset. There is plenty of space for all at the seaside, so don't worry about having a private spot.
Location: OPEN MAP!
4. Surroundings of Mount Olympus
Mount Olympus at 1952 metres is the highest mountain on Cyprus island and an excellent place for hiking. There are various hiking trails in the area including the Artemis trail and Atalanti Nature trail both going around Mount Olympus.
You can either have a late evening walk around the mountain or actually drive a car to the mountaintop – there is a road leading to the very top of the mountain. However, you cannot reach the summit, because there is a restricted area.
Location: OPEN MAP!
5. Love bridge in Ayia Napa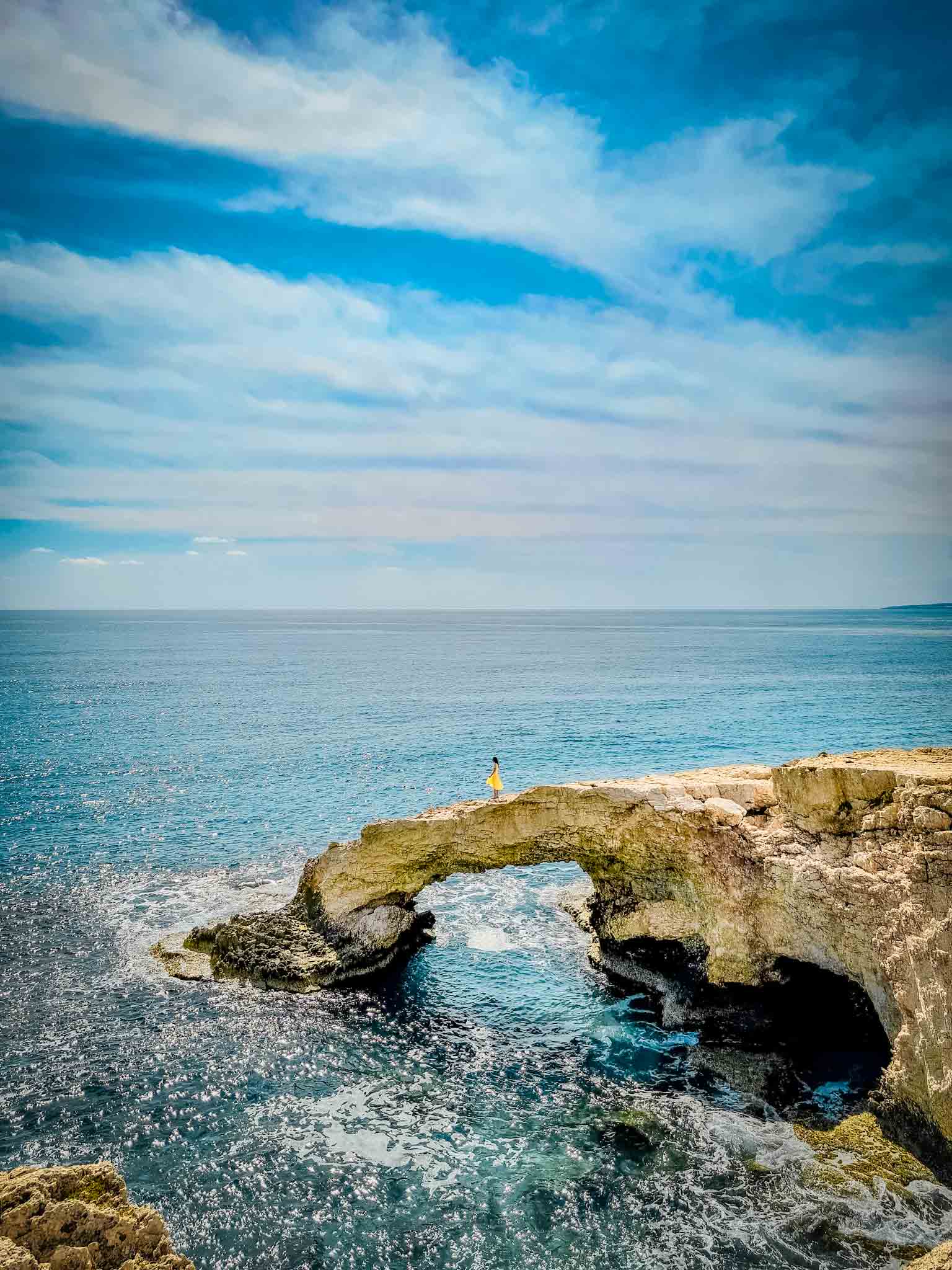 Can you imagine dancing in the sunset here? I can. Probably any place at the seaside is a great place for the sunset, but this one is something else.
This beautiful rock formation is likely the most famous in Cyprus and a perfect scene for some sunset photos. Come before the sunset and enjoy a picnic. A huge plus is that you can park your car a mere 100 metres from the beach.
Location: OPEN MAP!
6. Cape Aspro Cliff in Pissouri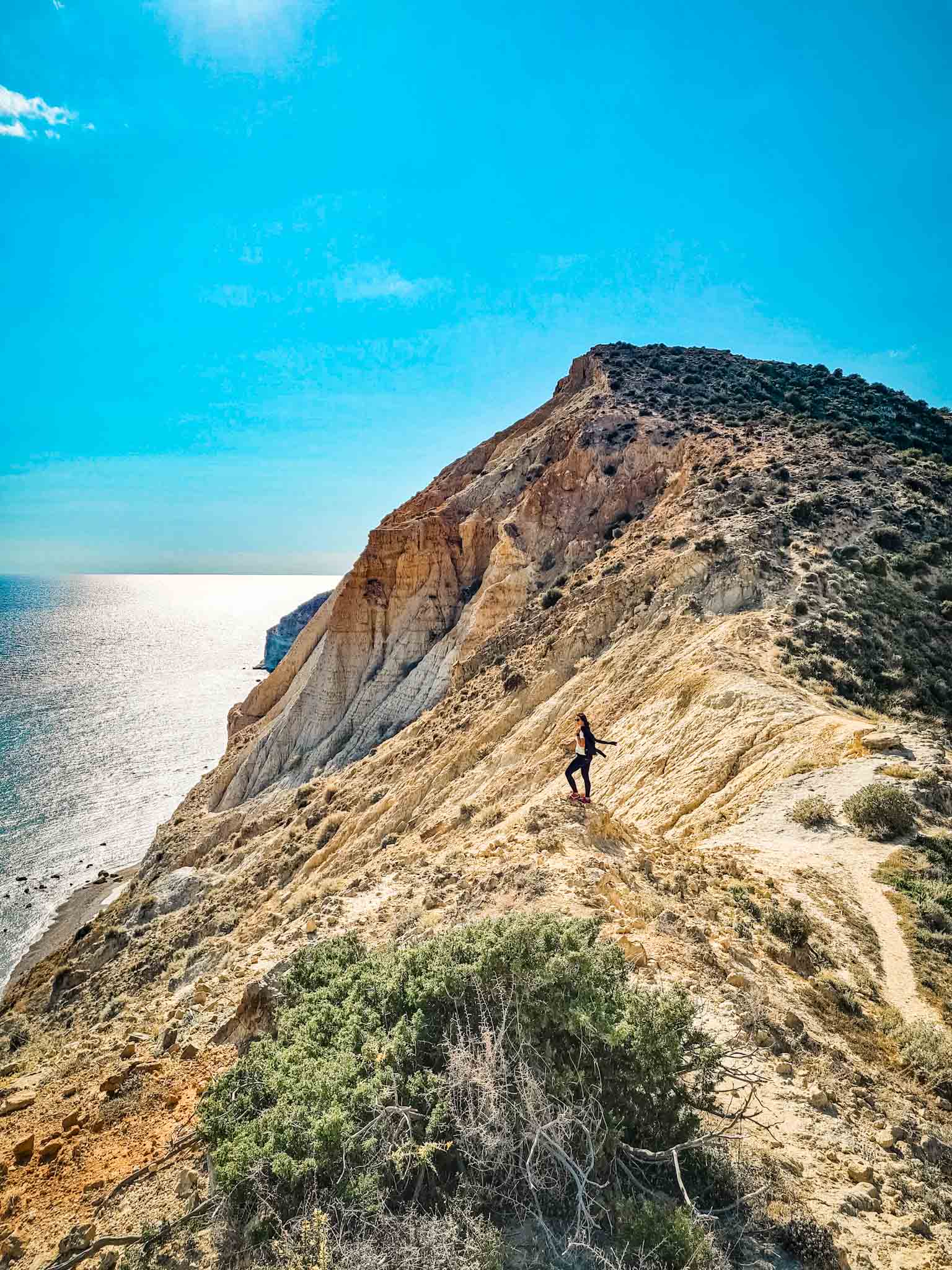 This place demands some walking (about 1 kilometre from the car park), but it is so worth it! Can you imagine sitting here having a glass of refreshing drink and watching the sunset? Wow.
These cliffs are quite unique and the scenery would be unforgettable. Beware that you need to plan a walk back to the car along the cliffside. Don't stay for too long, so you can walk back before the dark!
Trail start location: OPEN MAP!
7. Throni hill (1450m) in Troodos mountains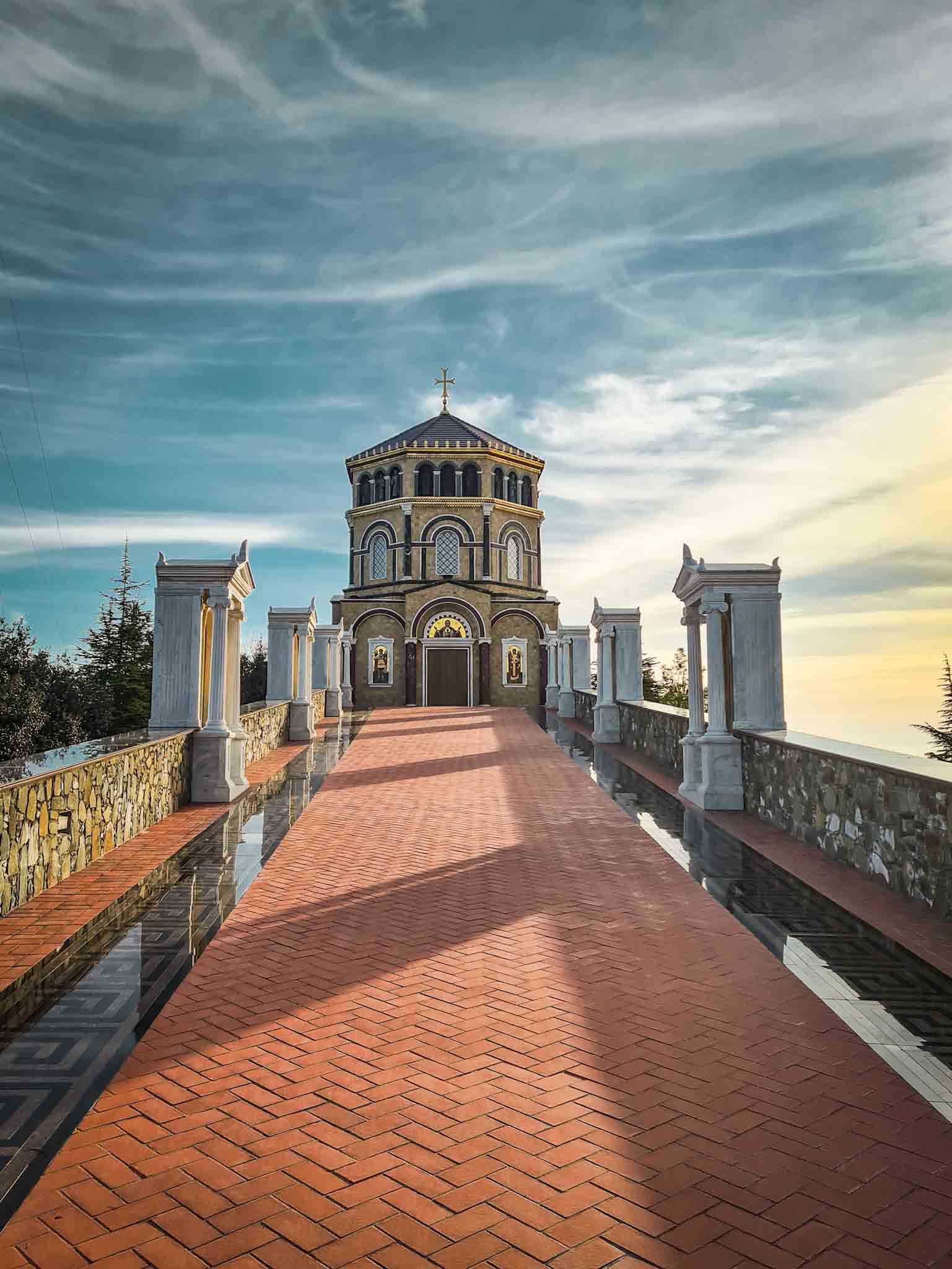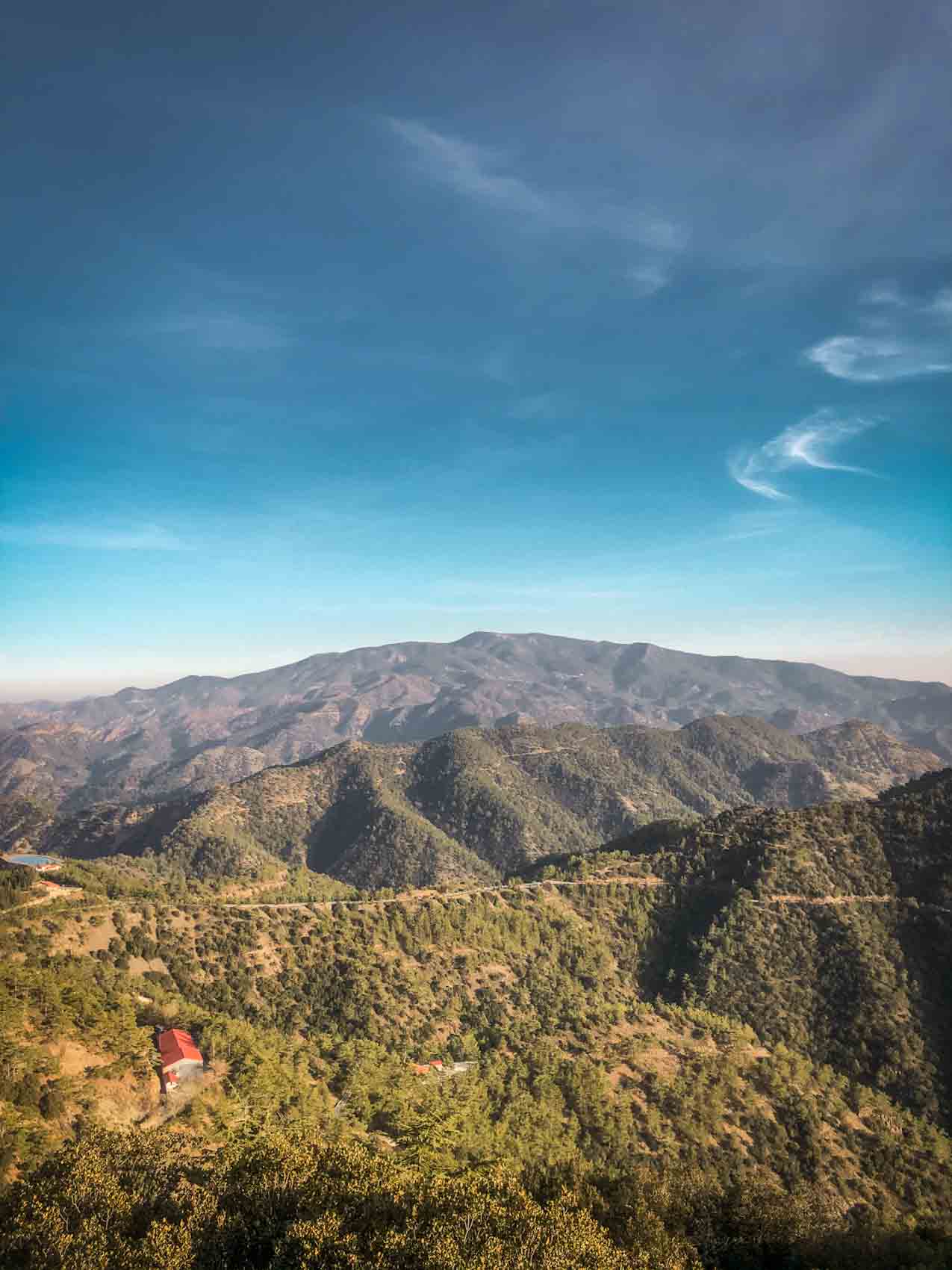 This place in the middle of the Troodos mountains is something special. The whole hilltop is a building complex dedicated to the late Archibishop Makarios III – there is a huge statue, a church, a mausoleum and a walking path around the mountaintop. Pick which side you want, there will be amazing views over the island and Troodos mountains.
Location: OPEN MAP!
8. Sea Caves in Cape Greco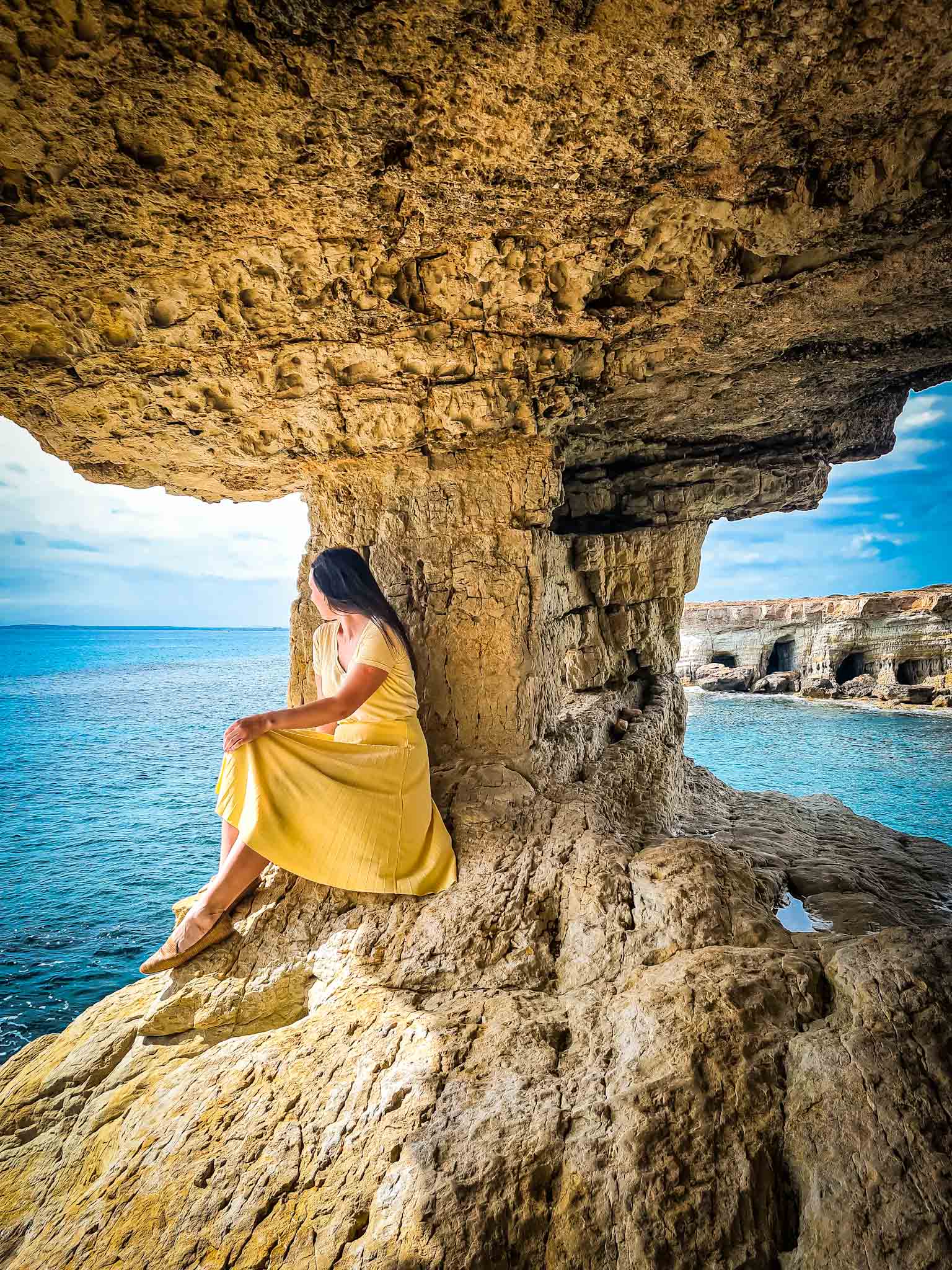 This famous spot is a popular place for tourists and locals both during the day and evening when the sunset paints the sea and sky in different colours.
Better try to come here during the workweek to have fewer people. This is an amazing spot for a picnic as well, so grab some snacks and explore this unique area full of sea caves and rock formations just like those pictured above!
Location: OPEN MAP!
9. Moutti tis Sotiras peak in Akamas peninsula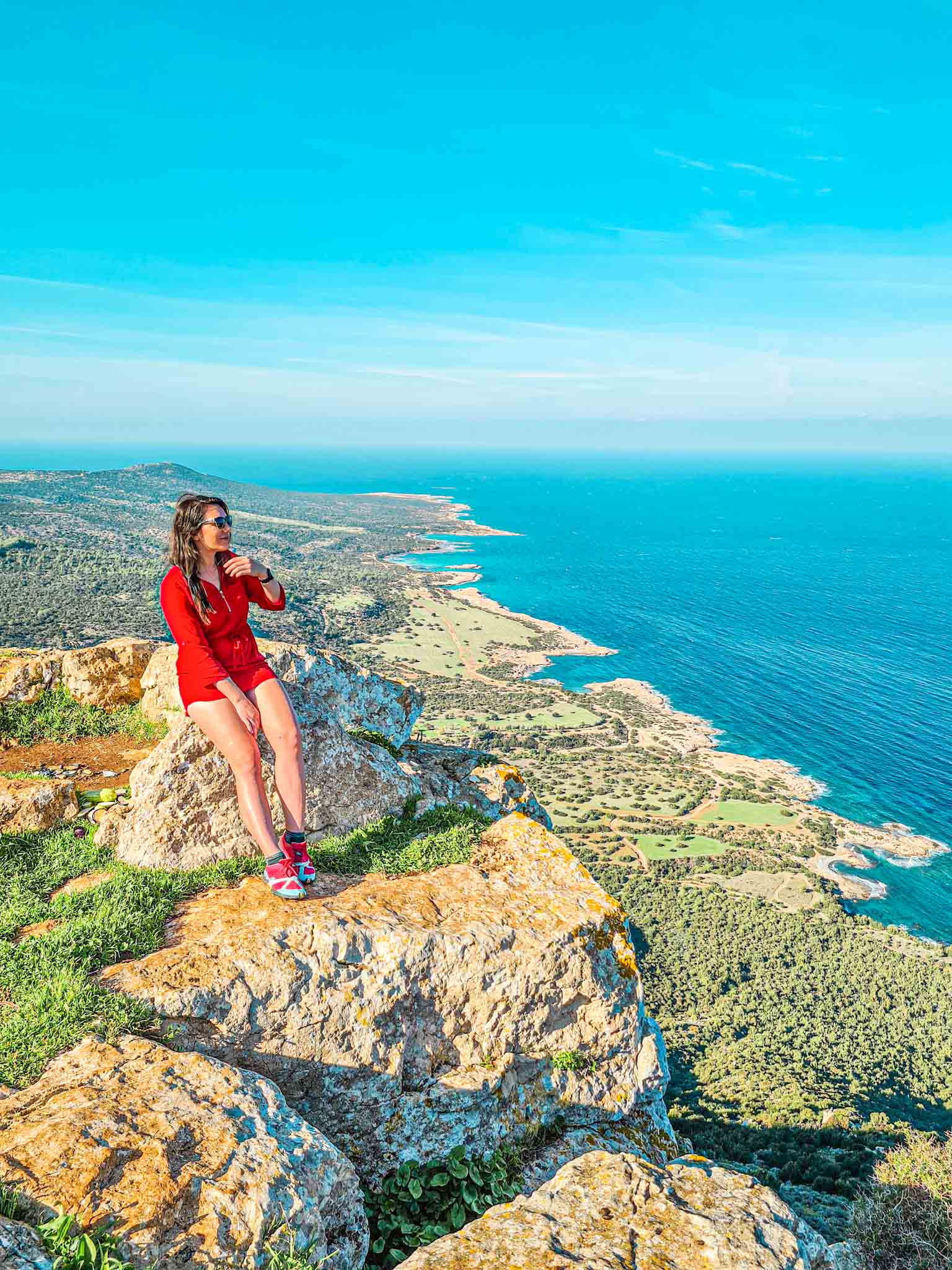 In case you are on the West side of the island, this spot is an excellent place for hiking, having a picnic and watching the sunset. There will be a 30 to 40-minute walk uphill to get to Moutti tis Sotiras peak, but the views are worth every effort.
At the top, you can overlook the whole peninsula till the earth runs out and the Mediterranean sea as well. An excellent spot for sunset watching! Beware that you will have to walk downhill afterwards and back to the car, so be prepared for that!
Location: OPEN MAP!
10. Hill at Stavrovouni monastery near Larnaca
This is an easy one to get here because you can drive your car up to the top of the hill, there are a couple of benches to sit on and you can see as far as the eyes can see!
A perfect spot, if you are staying near Larnaca. The exact mountaintop is occupied by the oldest monastery in Cyprus – Stavtovouni monastery – and it is not possible to go inside, but the area next to it is very accessible and available for all.
Location: OPEN MAP!
Happy exploring!
I did not experience the sunset in all of these places, however, that was one of my first thoughts when I got there – how amazing it would be to watch the sunset and have a snack there!
While travelling, we were on a schedule, so it was not possible to plan, but I wrote this blog post to have a reminder for myself as well for you – if I happen to be in Cyprus and circumstances allow, I would love to experience the sunset in some of these spots!
More Cyprus travel inspiration!
PIN FOR LATER!