7 famous and picturesque churches in Iceland you should see!
There are many unique churches in Iceland. Actually, I think there is a church in every little town and village in Iceland, even in the remotest parts of the country we saw beautiful churches.
You can not possibly visit all of them, so I have created this list of some of the most unique churches in Iceland. Starting from the oldest turf church to the highest church, you should definitely include at least some of them in your Iceland itinerary!
1. Seyðisfjarðarkirkja – the church with a rainbow road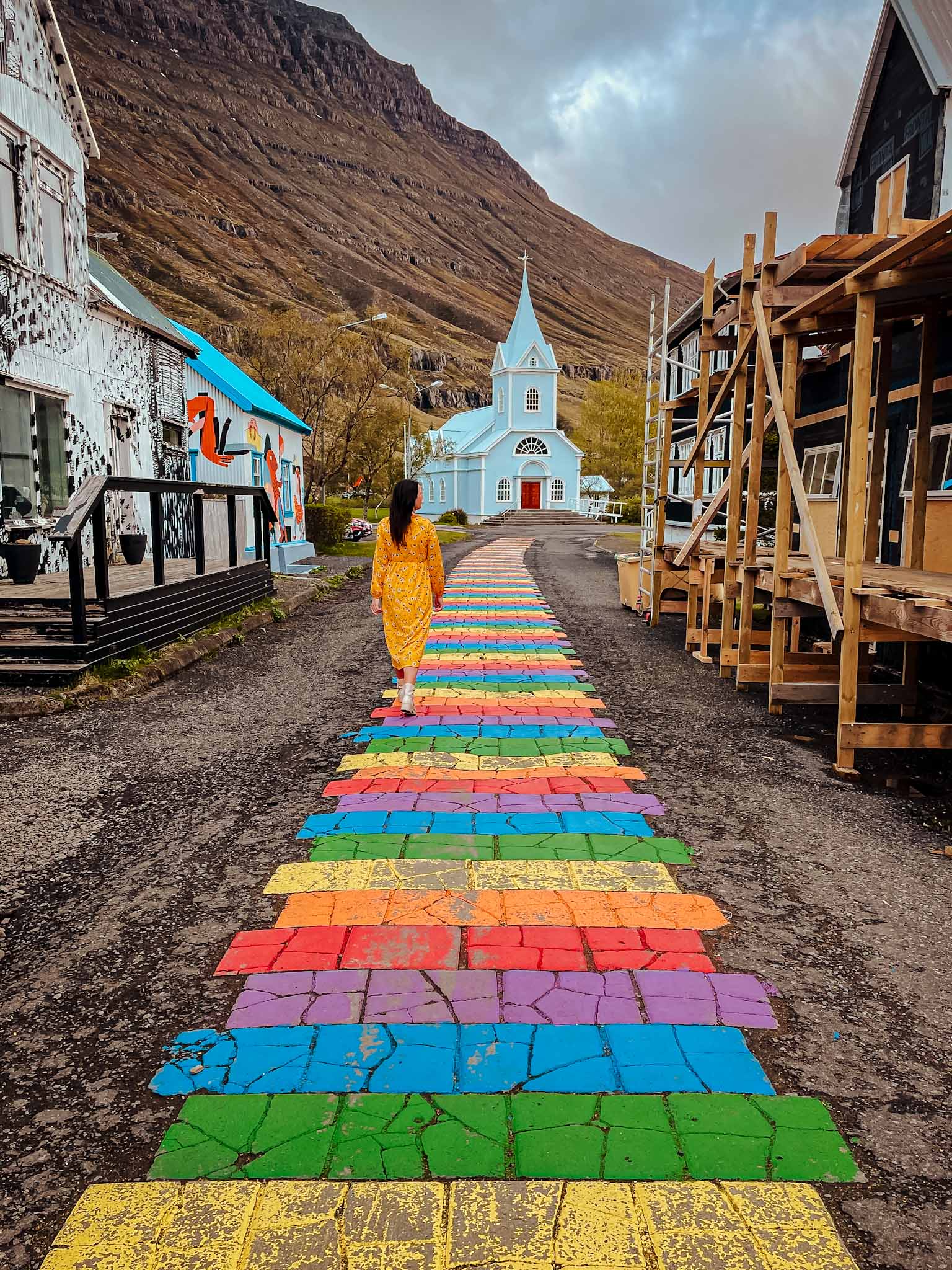 In my opinion, Seyðisfjarðarkirkja is the most picturesque and beautiful church in Iceland. And that is for one reason – there is a rainbow road leading to it which makes it the picture-perfect church!
Probably, there is nothing too exciting about the church itself however the town where it is located is very unique. Seydisfjordur is a town located at the innermost part of a fjord – right by the water. It also sits at the feet between two mountain ranges – absolutely beautiful!
Location: Seyðisfjarðarkirkja · Rainbow road · Parking places
READ MORE >>> 27 best Instagram spots for amazing photos of Iceland
2. Búðakirkja – the black church of Iceland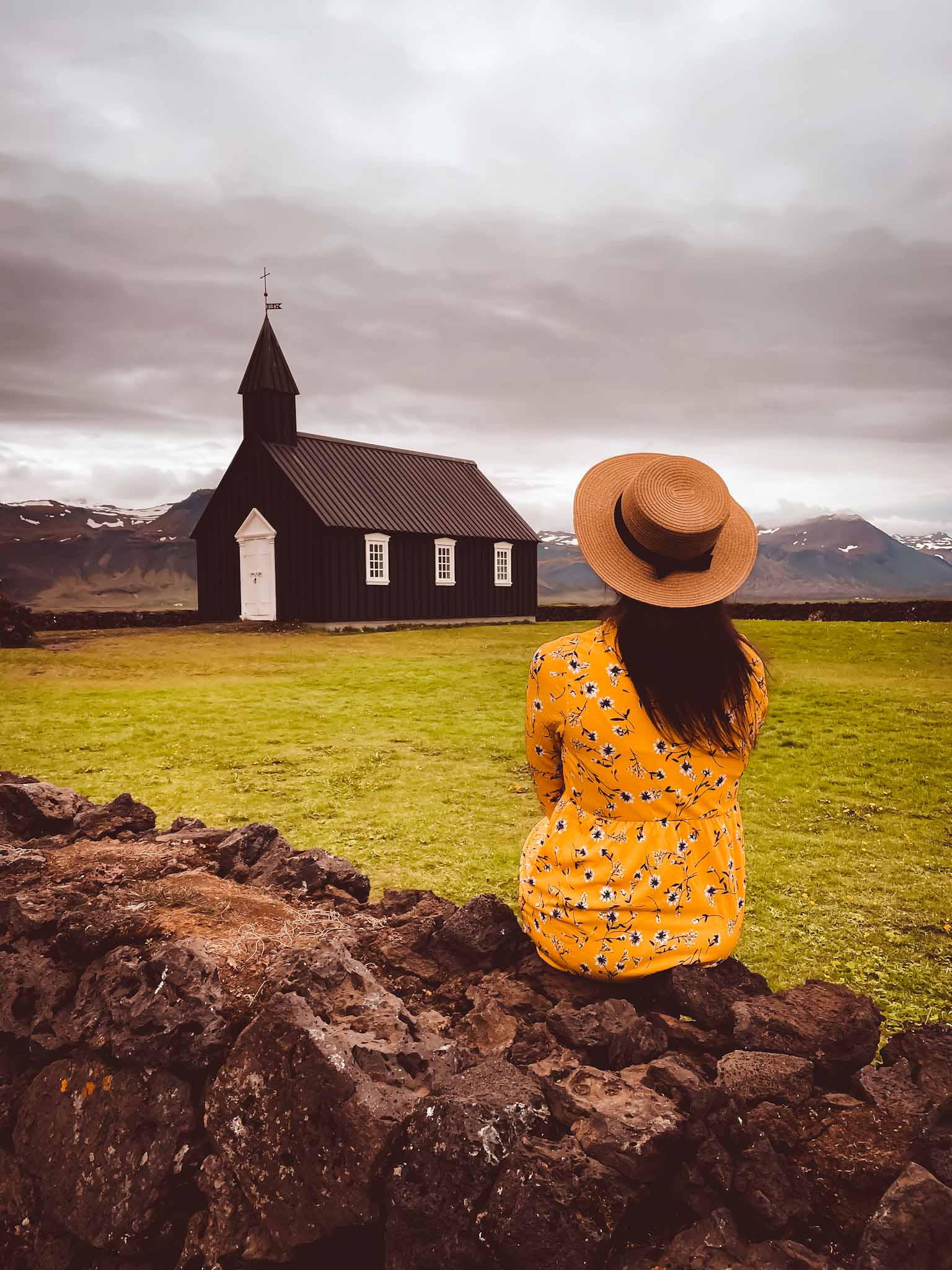 Búðakirkja is a small wooden church located in the Snæfellsnes peninsula – not far away from Reykjavik. The most famous feature of this church is that it is black and stands out very well in the area.
It has mountains and the ocean as a backdrop which makes it even more dramatic and impressive. It is a popular place for weddings as well.
Thanks to the fact that it is very easily accessible (you can drive and park your car right next to it), it's a popular picture place for tourists and one of the most picturesque churches in Iceland for sure!
Location: Búðakirkja
3. Grafarkirkja – the oldest church in Iceland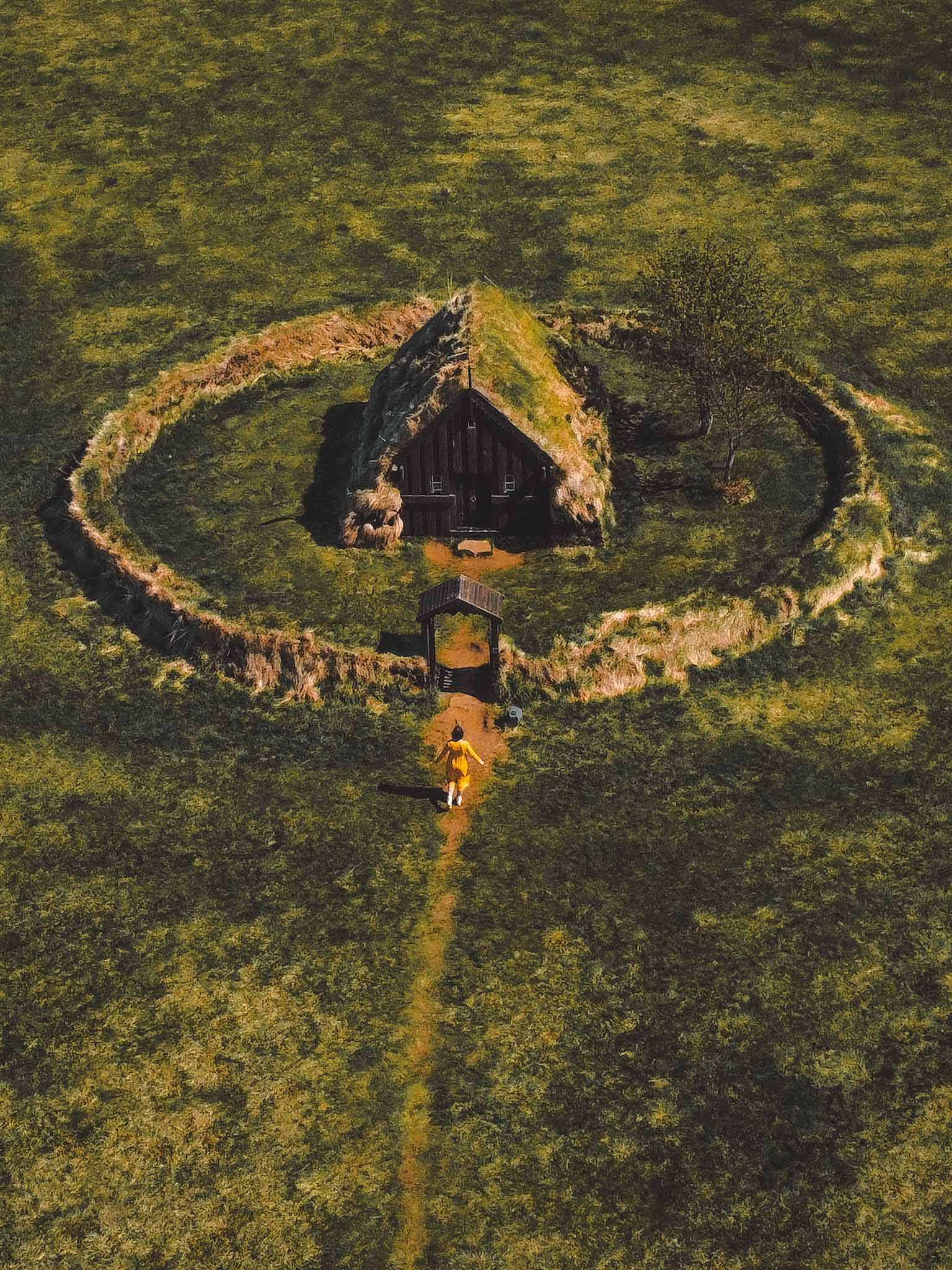 Grafarkirkja is the oldest turf church in Iceland and its' origins date back to the 17th century. If you visit this church you will see what the churches used to look like in Iceland centuries ago.
The church is located in a big field in the North of Iceland. When you drive the road to the church, you will have to turn to a gravel road that has a gate. It is meant for sheep to keep them where they should be.
You will have to open the gate and then close it after you drive inside the territory. The church is closed but it still is a magical sight from the outside knowing that this is the oldest turf church in Iceland and there are only a few of them left here.
Location: Grafarkirkja
4. Hallgrimskirkja – the highest church in Iceland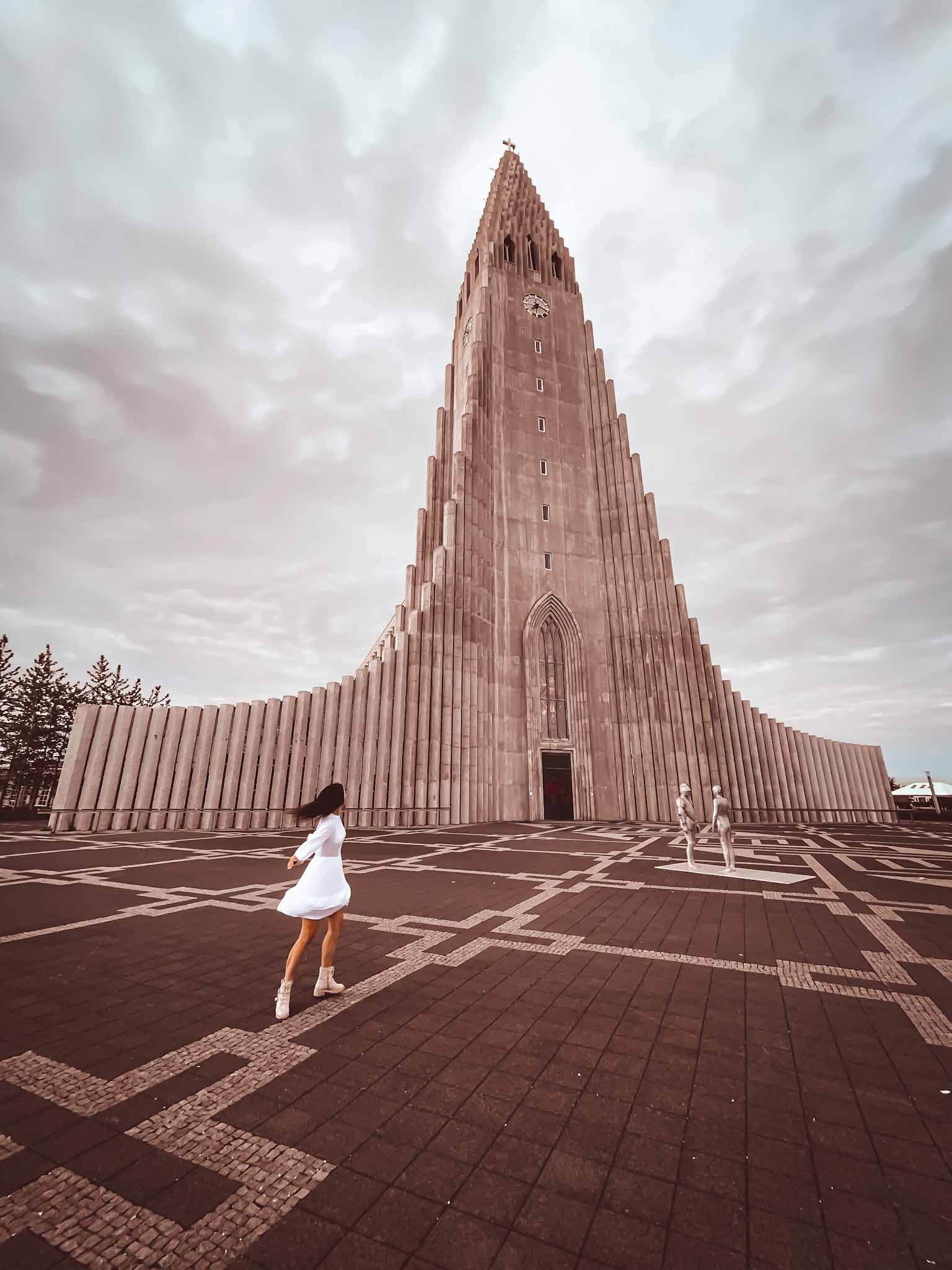 Hallgrimskirkja is not only the highest church in Iceland reaching 75 meters in height, but it might be the most famous church and a symbol of Iceland. It is located in the capital of Iceland – Reykjavik.
What makes it unique is the architecture – it was built to resemble Icelandic nature, especially the natural basalt columns that you can see in many places around the country. It is also possible to go inside and take a lift to the top part of the church to see the city and the surrounding area.
Location: Hallgrimskirkja
5. Hofskirkja turf church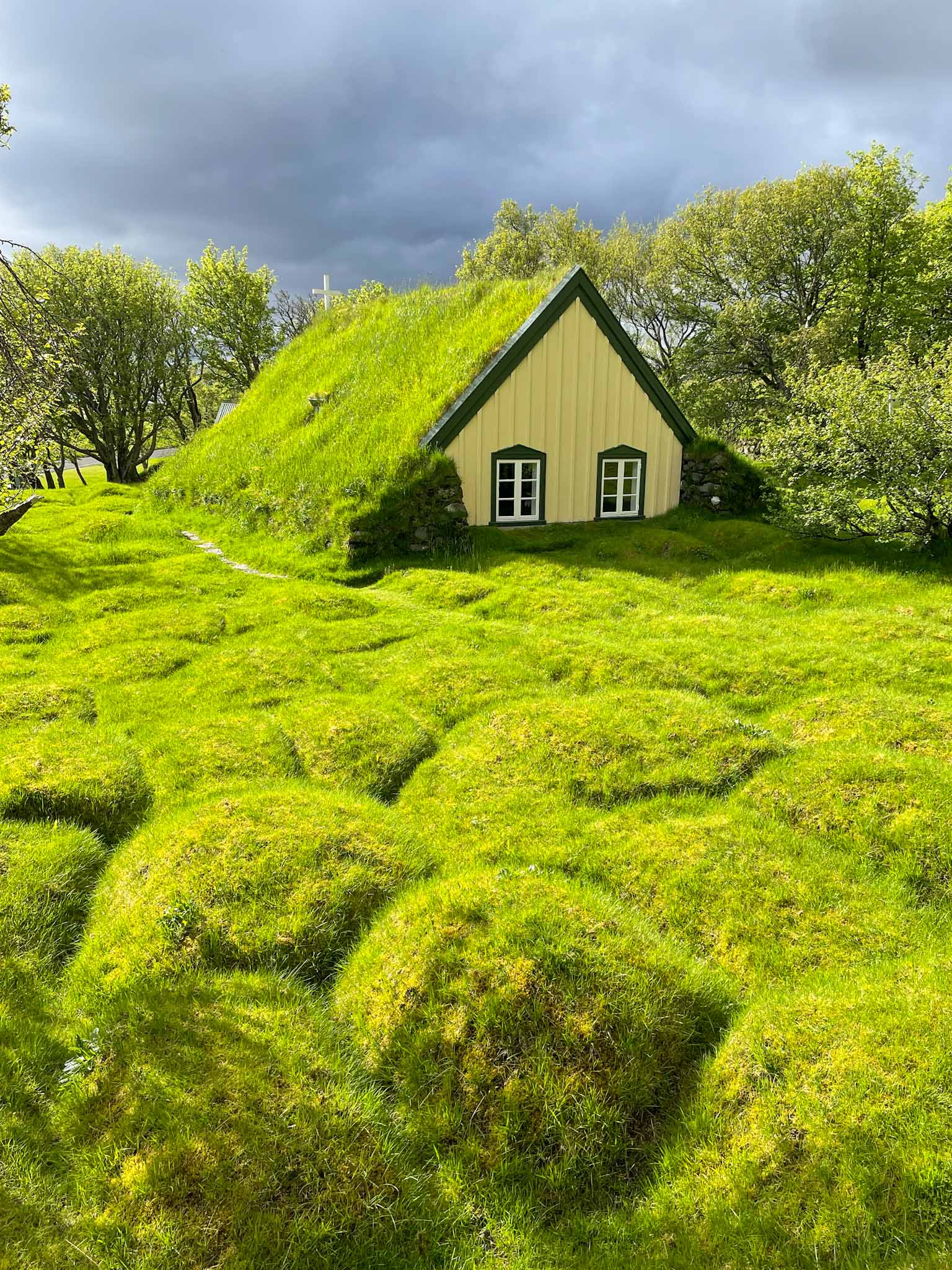 Hofskirkja is a beautiful small turf church that looks like it came out of a fairytale. It was the last church that was built as a turf church in Iceland.
The church is very easily accessible if you happen to drive the Ring Road. It is a small detour inside the Hof village and will be a quick stop, but definitely worth it!
Location: Hofskirkja
6. Ingjaldshólskirkja – church on a mountain
Ingjaldshólskirkja is a solitary church on a mountain in the Snæfellsnes peninsula. It was built of concrete at the beginning of the 20th century. This is the perfect visualization of the churches in Iceland and how they look. Most of the churches are exactly like this – white with a red roof.
The most beautiful pictures of this church you will get if you stop at the side of the road before the church – there is a straight road leading right to it and the church sits on a small mountain with even bigger mountains as a backdrop. It is the perfect sight if you ask me!
Location: Ingjaldshólskirkja
7. Víkurkirkja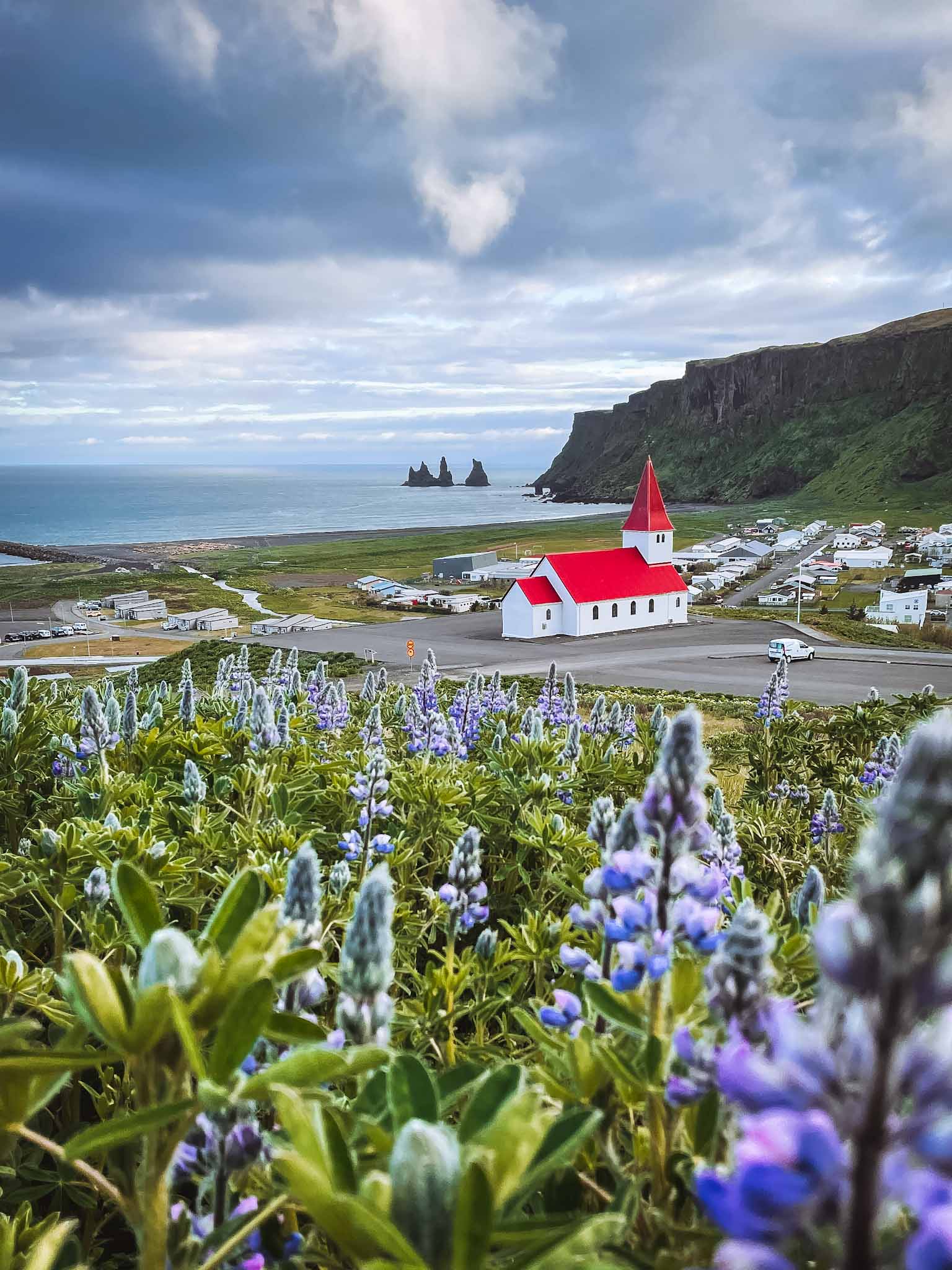 Maybe there is nothing too exciting about Víkurkirkja church, but its surroundings of it are breathtaking! It is a church situated on top of a hill in Vík town offering amazing views.
You can see everything – over the town, the ocean, the mountains as well as the Reynisdrangar rock formations in the ocean next to the black sand beach. This is a view you should definitely stop by and just take a moment to really take it in!
Location: Víkurkirkja
8. Bonus! The Commonwealth farm and turf church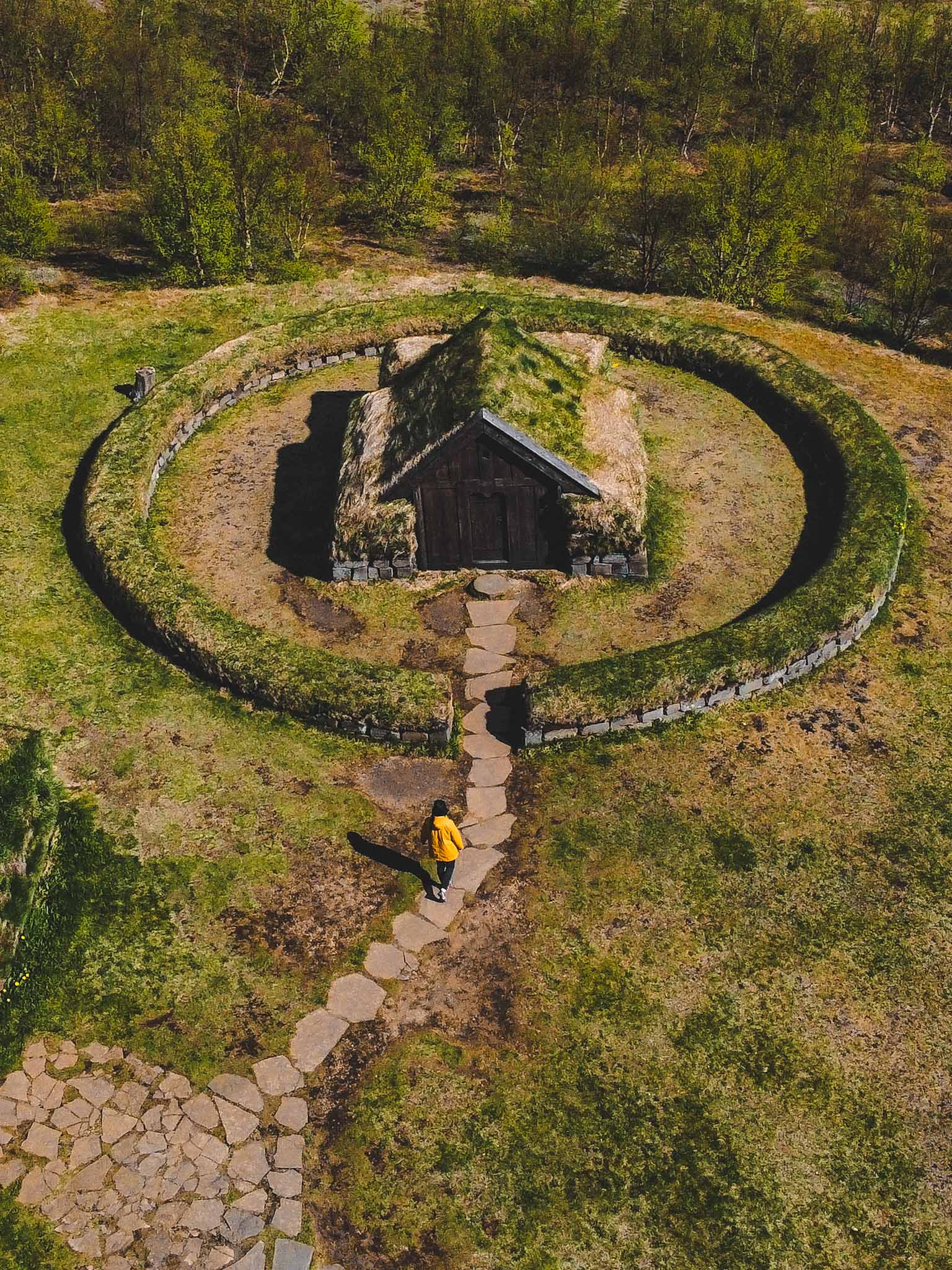 This is not an actual church, however, I would strongly recommend visiting this place! It is a local history museum with replica Viking-era buildings – a farm and a church with a turf roof.
If you are in Iceland and don't have too much time then this is the place to go! This church is located near the Golden Circle and is very easily accessible.
The museum is open during the summer season when you can actually go inside these buildings, but they are magical from the outside as well.
Although these are not actual historic buildings, they give you a nice impression of what they actually looked like back in the day.
Location: The Commonwealth Farm and Church
Happy exploring!
In my opinion, Iceland is THAT country everyone should visit once in their lives! It is full of magical and unbelievable nature spots and places you won't really see anywhere else on Planet Earth! If you can, please, leave a comment below if there are any significant changes to anything that is written in this blog post! Many thanks!
PIN FOR LATER!