15 hidden gems and unique spots in Iceland
Everybody knows the famous touristy places to visit in Iceland. But they are too often crowded and that very often takes away from the magical feeling of discovering something new and exploring unknown places. So here are some beautiful hidden gems, lesser-known places, and unique spots that you can visit in Iceland while driving the Ring Road.
1. Gljúfrafoss waterfall inside a mountain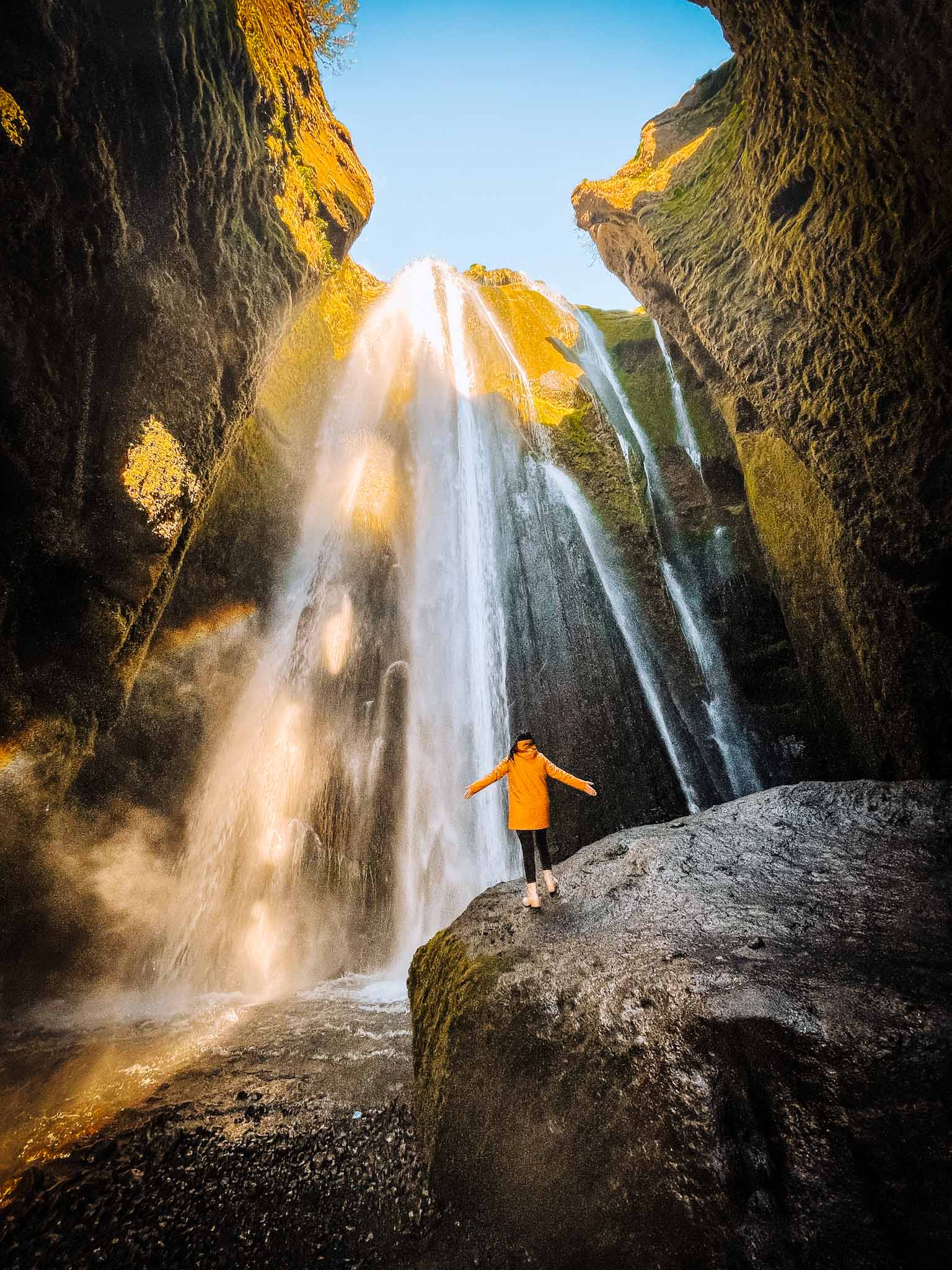 Most tourists usually know about the famous Skogafoss waterfall or Seljalandsfoss waterfall which you can walk behind. However, right next to it is another and, probably, more exciting waterfall – Gljúfrafoss also called as Gljúfrabúi.
Visiting Gljúfrafoss waterfall was an adventure for sure because it is located inside a mountain! It is one of the most unique spots in Iceland!
To access the waterfall you will have to go along the river through a narrow opening between the walls of a mountain. It is not too difficult, because there are some big stones you can climb on to keep your feet relatively dry.
Location: Gljúfrafoss or Gljúfrabúi waterfall · Parking lot (for a fee)
Read more>>> 19 stunning waterfalls you should visit in Iceland!
2. Hvitserkur – an animal-shaped rock formation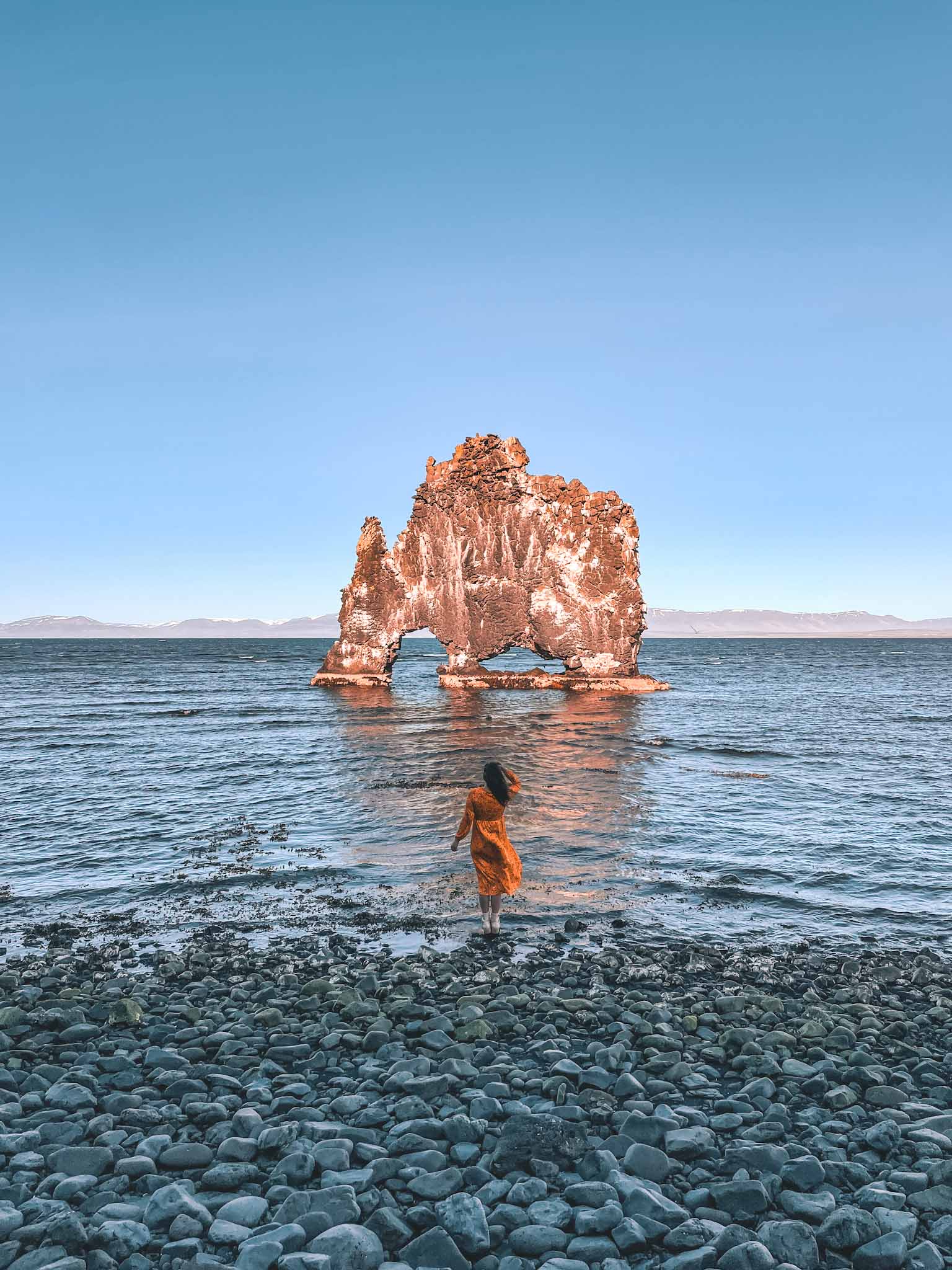 Hvítserkur is a 15-meter tall basalt rock formation in the ocean near the coast in the Northwest of Iceland. This is definitely one of the strangest and one of the most unique spots in Iceland!
Some say that this rock formation looks like a troll, a dragon, a rhino, an elephant – you name it! What do you think it looks like? I am torn between a rhino and a wild boar.
There is a viewing platform on the cliff where you can see the rock formation from above. However, you can descend to the ocean level as well – there is a small steep path next to the viewing platform.
Location: Hvitserkur · Parking lot · Viewing platform
3. Gígjagjá – the Yoda cave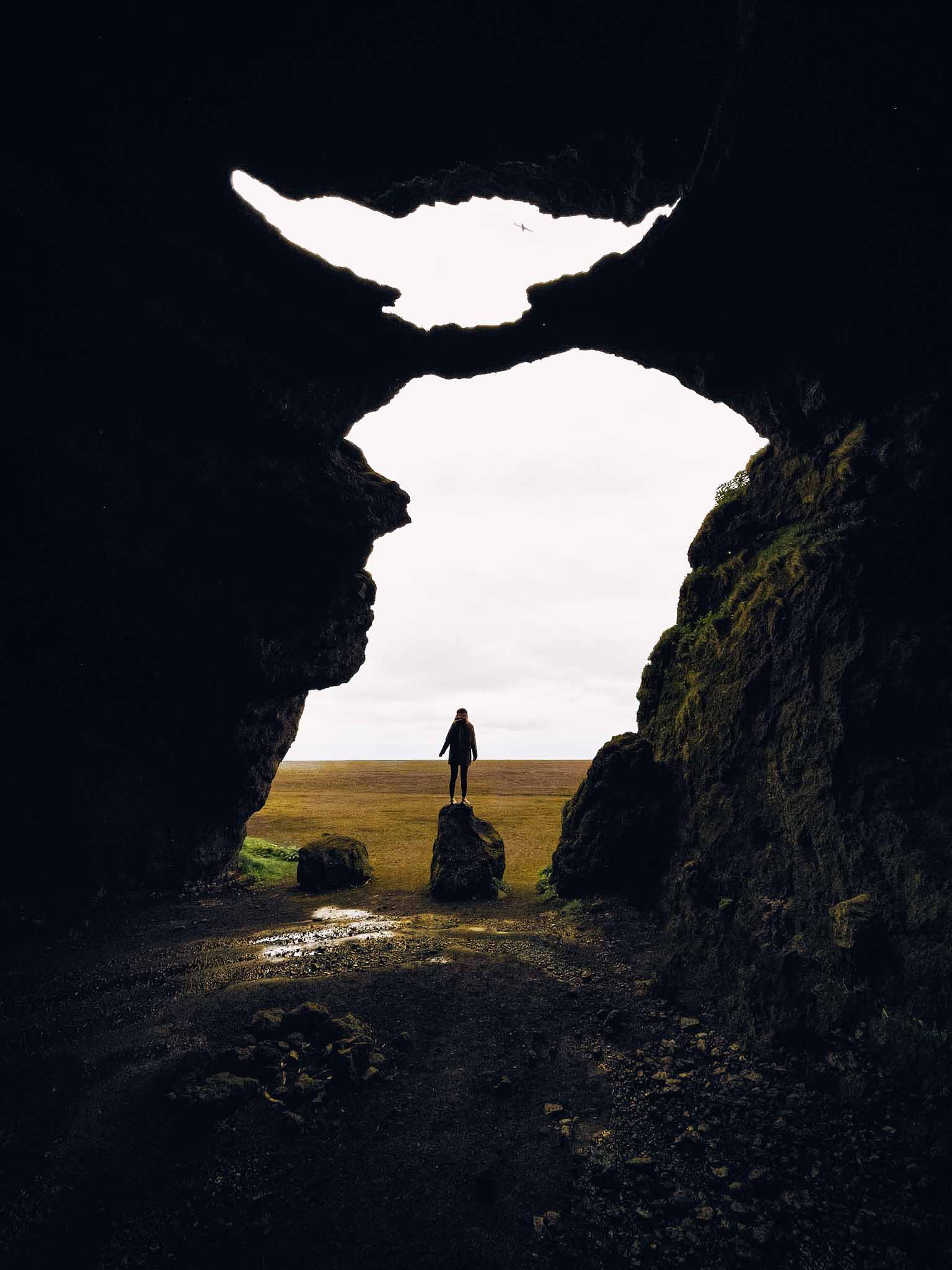 The Yoda cave was one of the most intriguing rock formations in Iceland for me. How is it possible that a cave somewhere in Iceland looks like Yoda from Star Wars, haha?
But it really does! Not so much from the outside, but definitely from the inside! Getting there is not difficult – just follow the road on the map to the exact location (link below).
There will be a gravel road, sometimes quite bumpy, but very doable even for small cars. Don't miss the opportunity to visit this absolutely unique spot in Iceland! Especially because it really doesn't take too long to visit!
Location: Yoda cave
4. The Red sand beach Rauðisandur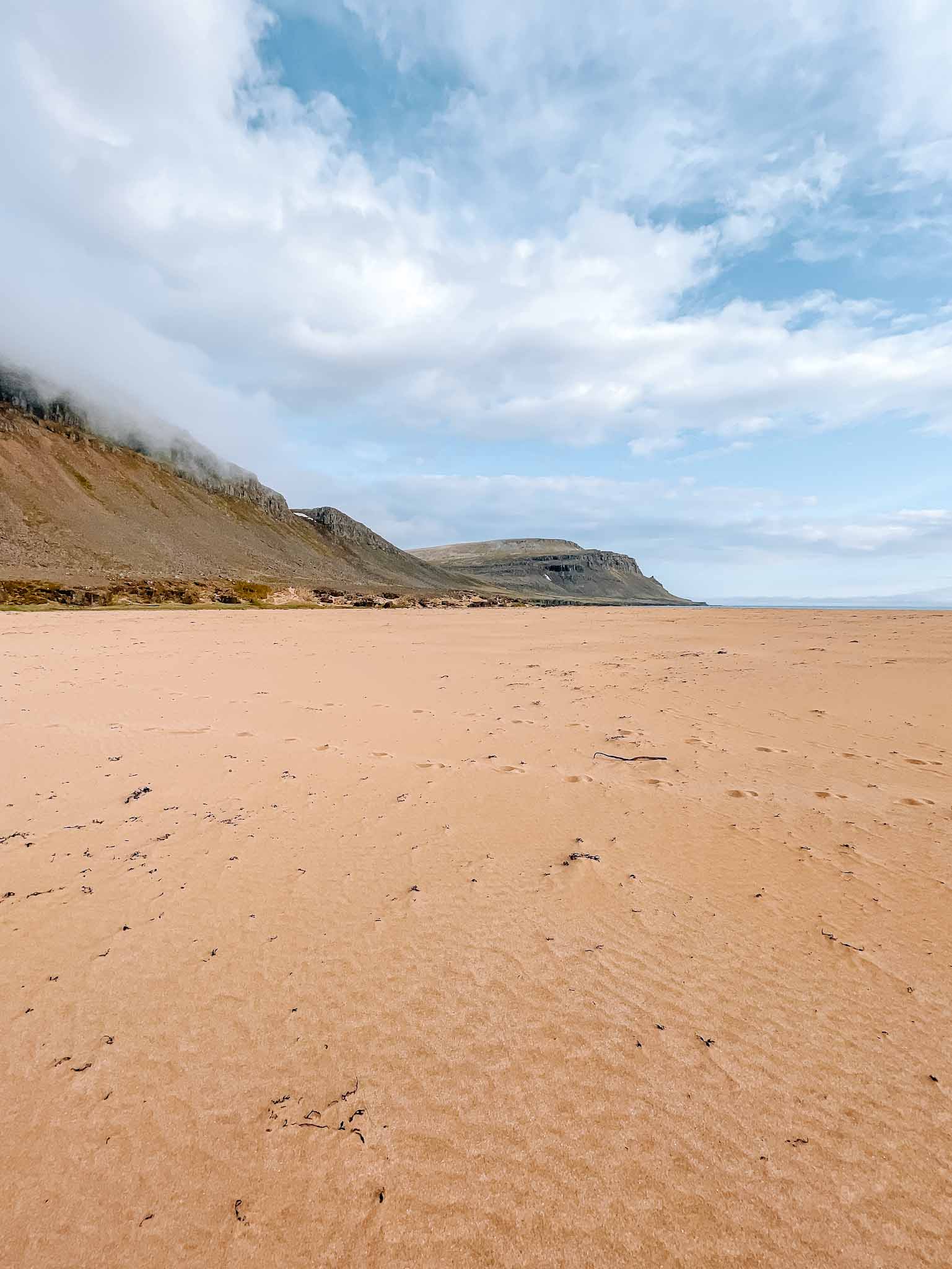 Rauðisandur beach translates as the Red Sand beach. It is a one-of-a-kind beach in Iceland and is located in the Westfjords. The beach got its name after the color of the sand, however, I would not call it red, but rather a dark yellow or orange!
Nevertheless, it is definitely one of the most unique spots in Iceland as almost all other beaches in Iceland have black sand. The beach is truly mighty – it is about 10 kilometers long. Read more about how to get there in this blog post about 5 beautiful beaches to visit in Iceland!
Location: Rauðisandur beach · Melanes campsite (parking lot)
5. Stuðlagil canyon with basalt columns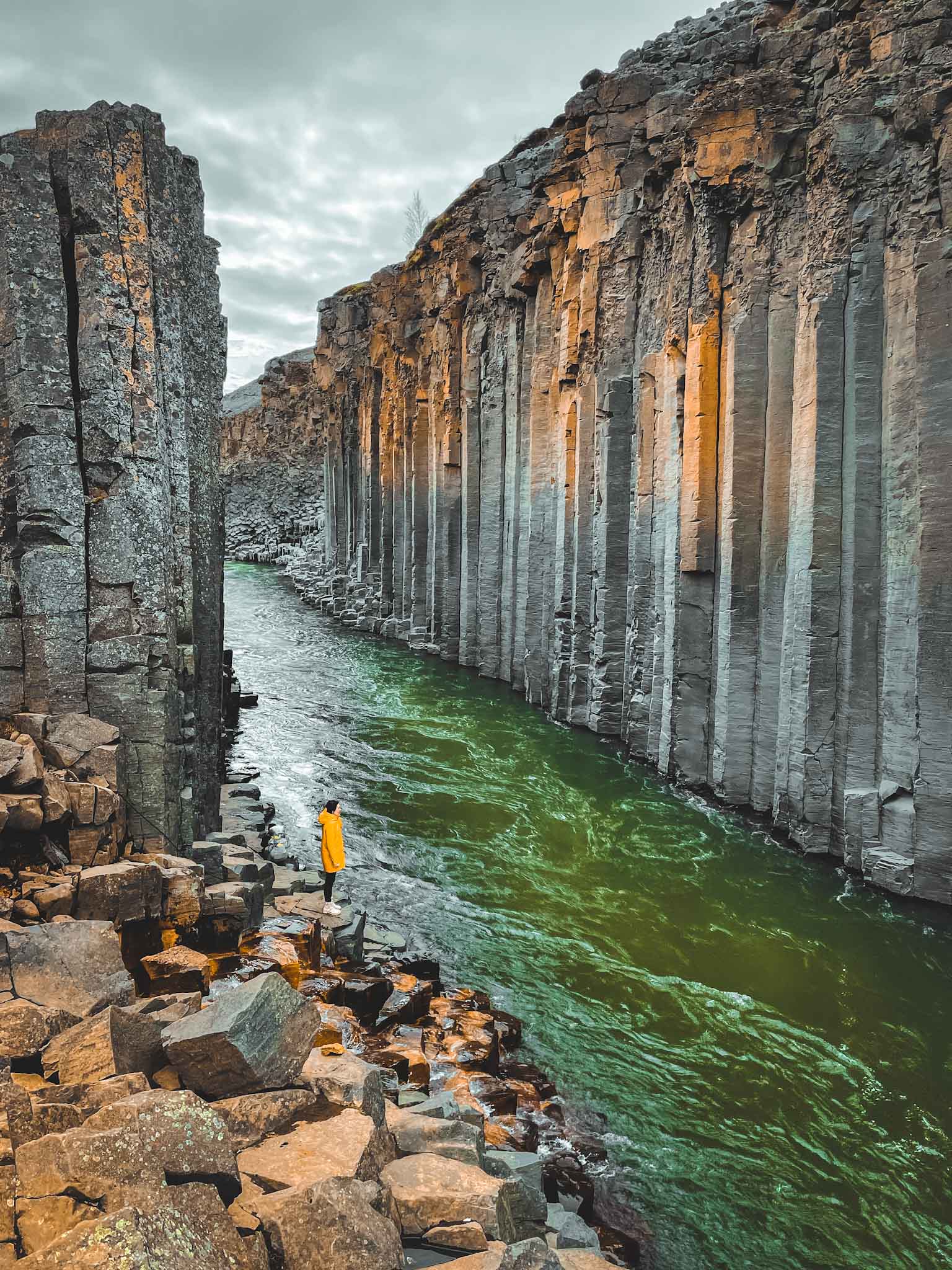 You have probably seen many pictures of the Studlagil canyon on the internet. I think this is one of the most picturesque places in Iceland and one of the most unique spots as well!
Actually – this is the place in Iceland with the most amount of basalt columns. Visiting this canyon has a bonus – there is a huge basalt column waterfall next to the trail that leads to the canyon.
And you can climb up and get very close to this waterfall! Read more about visiting this canyon in this blog post: How to find the hidden Studlagil canyon? All you need to know!
Location: Studlagil Canyon · Studlagil waterfall · Parking lot
6. Múlagljúfur – the fairytale canyon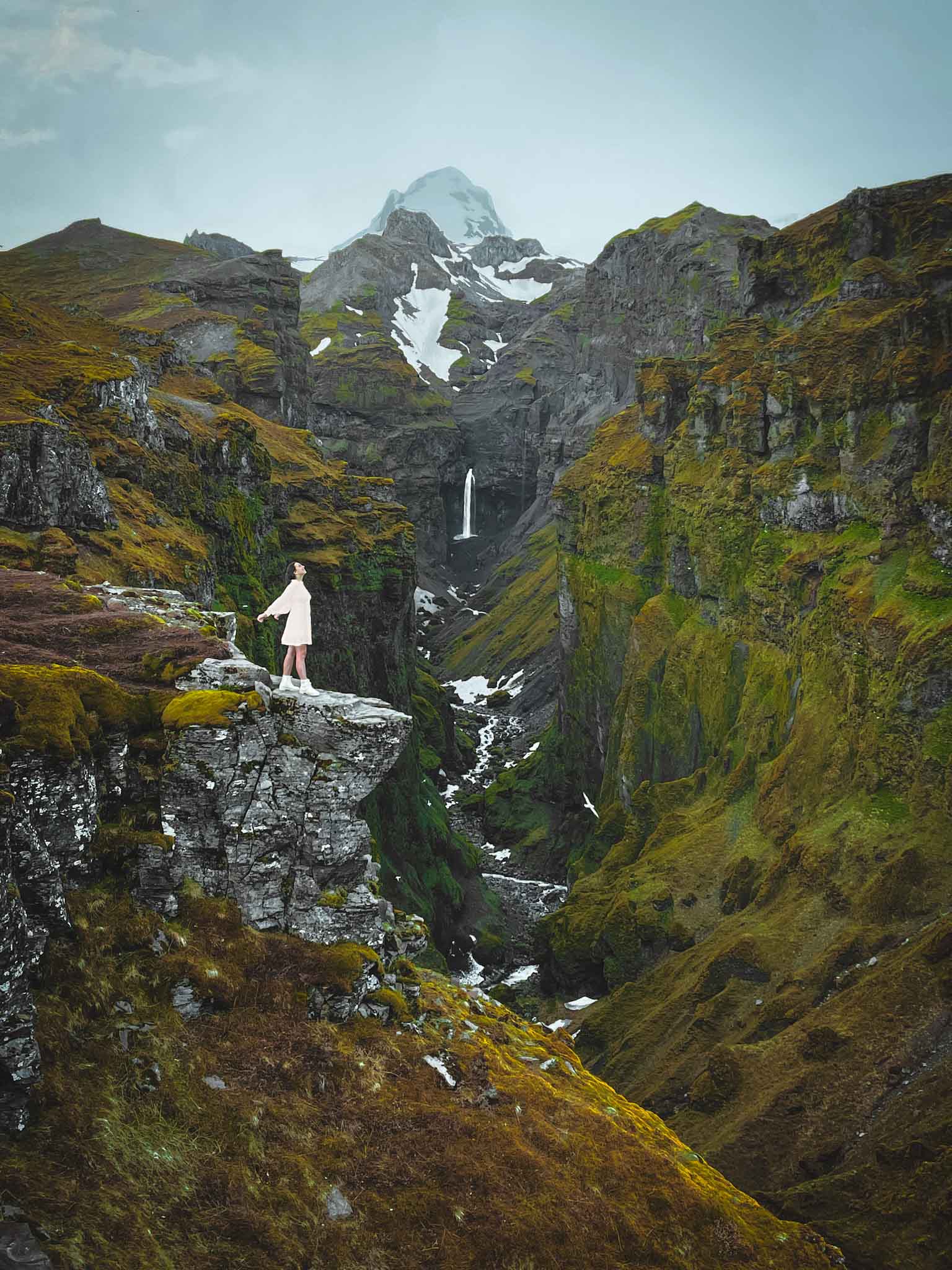 Mulagljufur canyon is one of the most scenic places in Iceland. It is located in the Southwest part of the country and is a lesser-known place. If you like hidden gems and smaller crowds, this place is definitely for you.
The canyon offers incredible fairytale-like views over two valleys and rivers, as well as two waterfalls. And all that in front of a mountain backdrop. Read more about how to find this place in this blog post!
Location: Múlagljúfur · Parking lot · Viewpoint
7. Vestrahorn mountain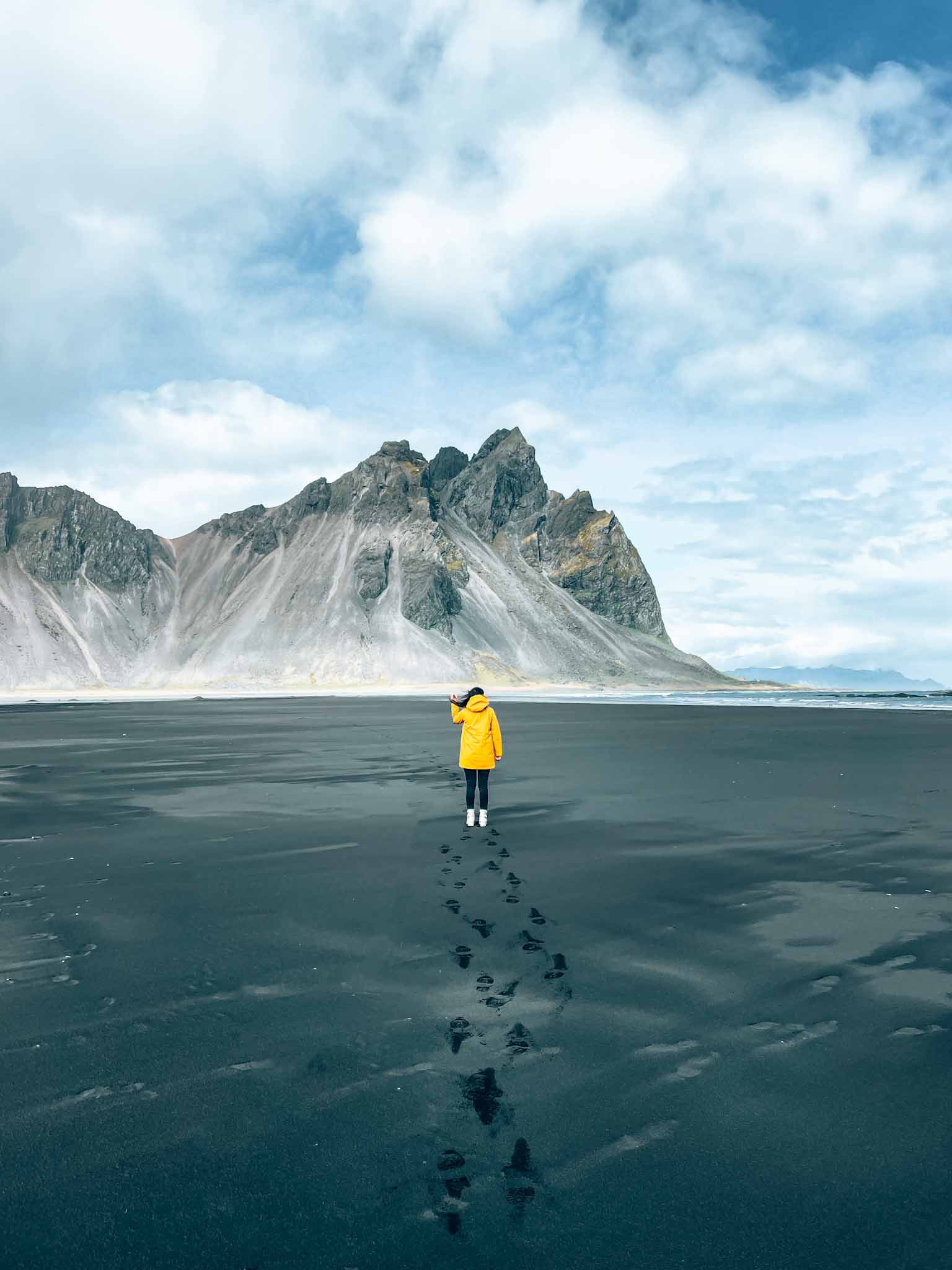 Vestrahorn mountain (454m) and the beautiful black sand Stokksnes beach next to it is probably one of the most photographed places in Iceland. This place is like a chameleon – during high tide, it becomes like a lagoon and the wet sand makes a beautiful reflection of the mountain.
But during low tide and when the sun shines, the water evaporates out of the black sand and it looks like the smoke is coming out of the ground. Before entering the area, you have to buy tickets at the Viking café (the price for us was 6.50 EUR per person).
Location: Viking Café · Viking village · Vestrahorn mountain · Stokksnes beach
8. The Arctic Henge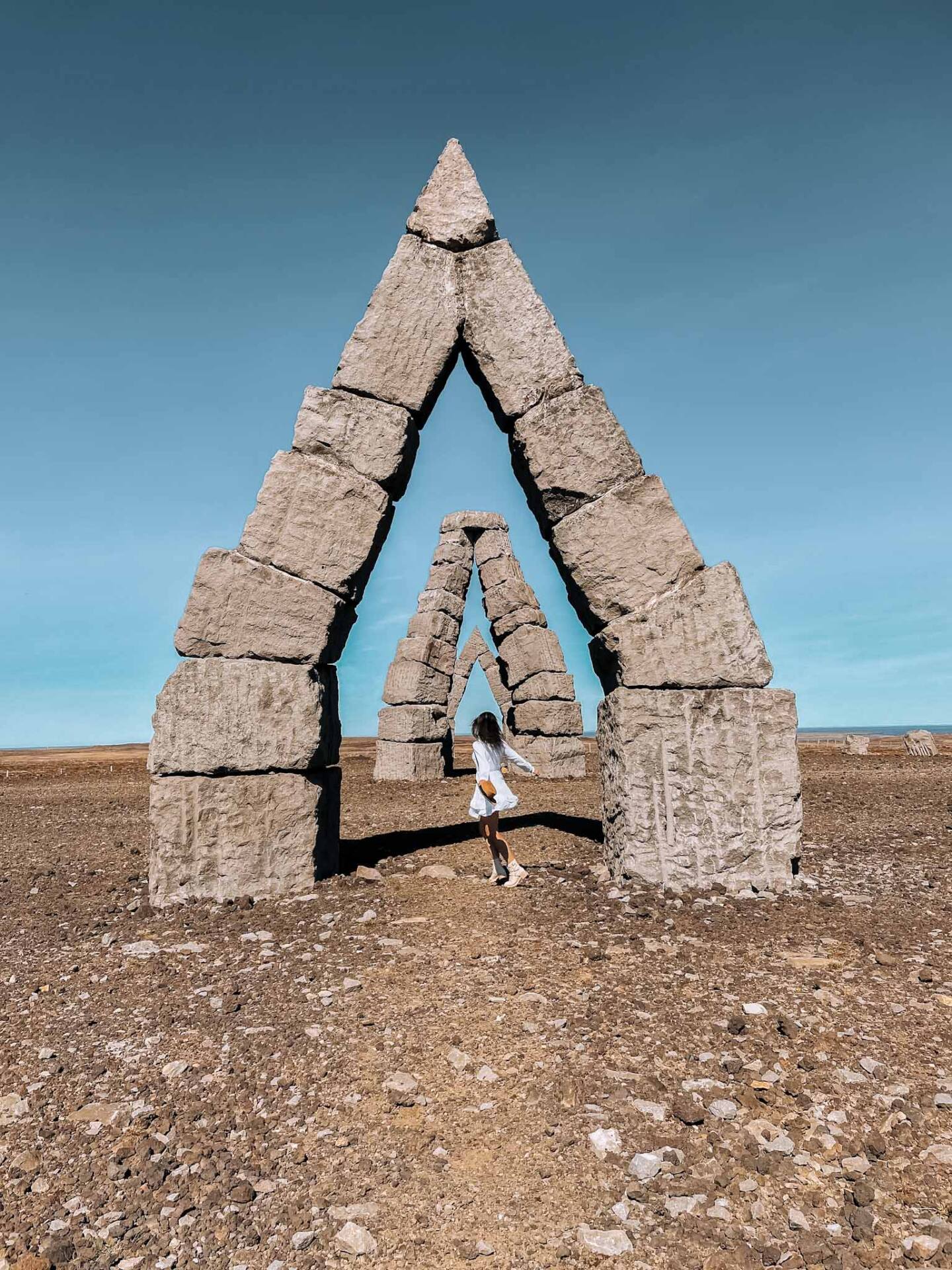 The Arctic Henge is truly a unique spot to visit in Iceland! It is located in one of the most remote villages very near the Arctic Circle – Raufarhöfn.
The Arctic Henge is a group of huge stone arches (6 meters tall) that are meant to be like a huge sundial. It is still under construction however all the arches are there and you can get some unique photos from unique angles.
Location: The Arctic Henge · Parking lot
9. Stone bridge and sea arch in Arnarstapi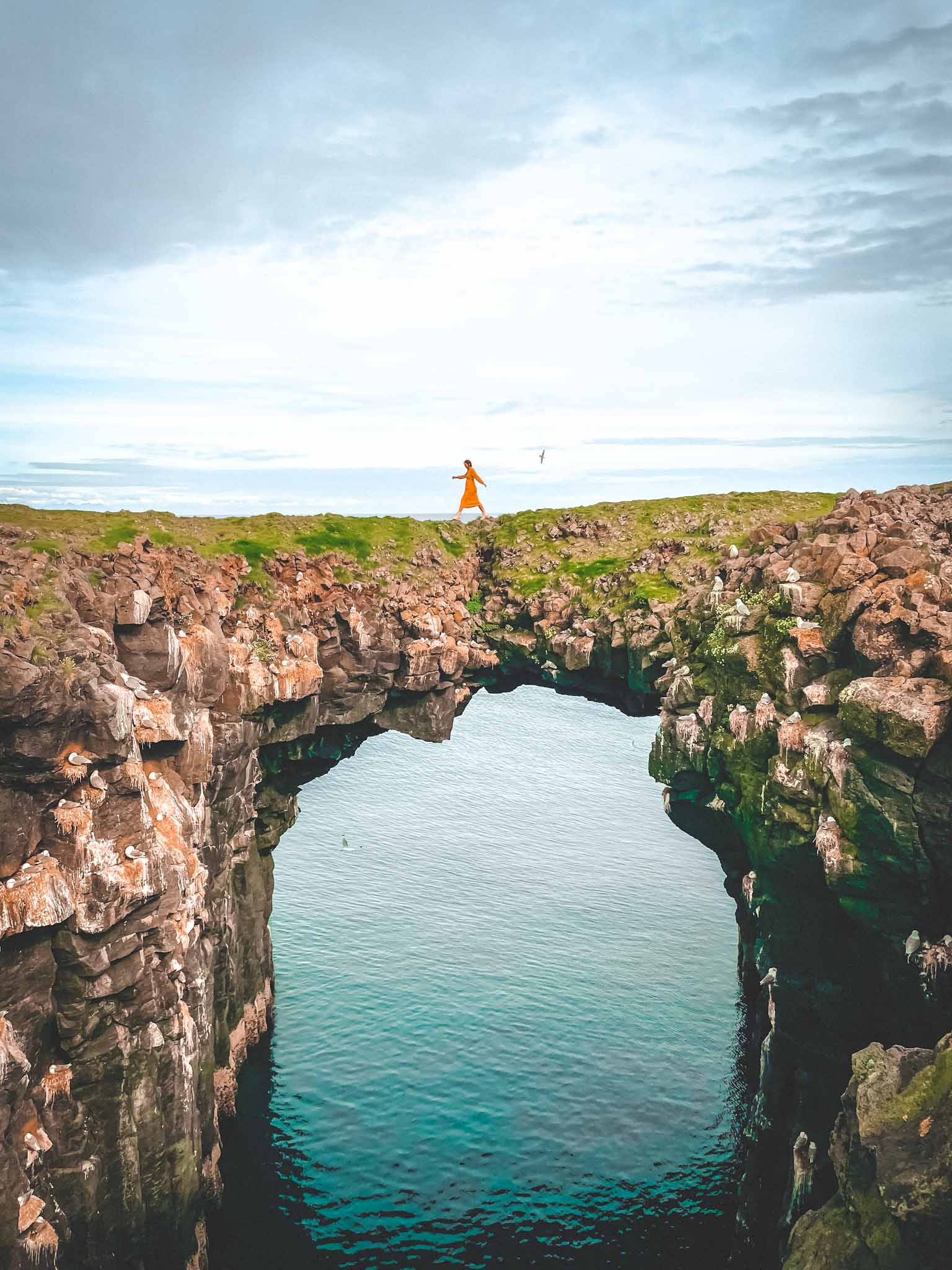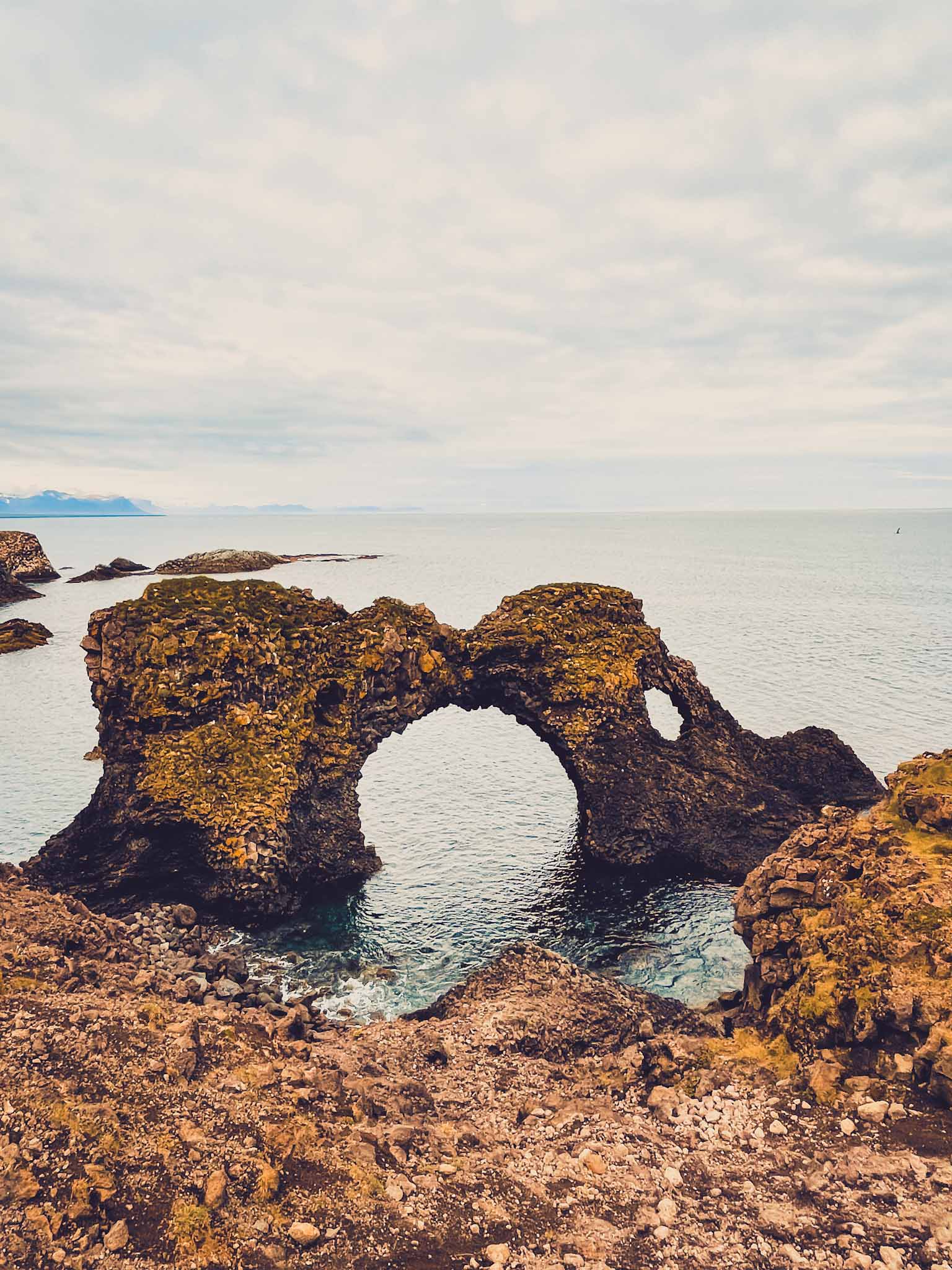 Arnarstapi is a fishing village in the Snæfellsnes peninsula and a place you should definitely include in your Iceland itinerary! There is an area along the coastline full of unique and pretty amazing rock formations.
That includes a stone bridge that is connected to the shore (meaning – you can walk on it!) and a sea arch in the ocean with a circular hole on one side of it.
Location: Stone bridge · Sea arch · Parking lot 1 · Parking lot 2
10. Rauðanes point rock formations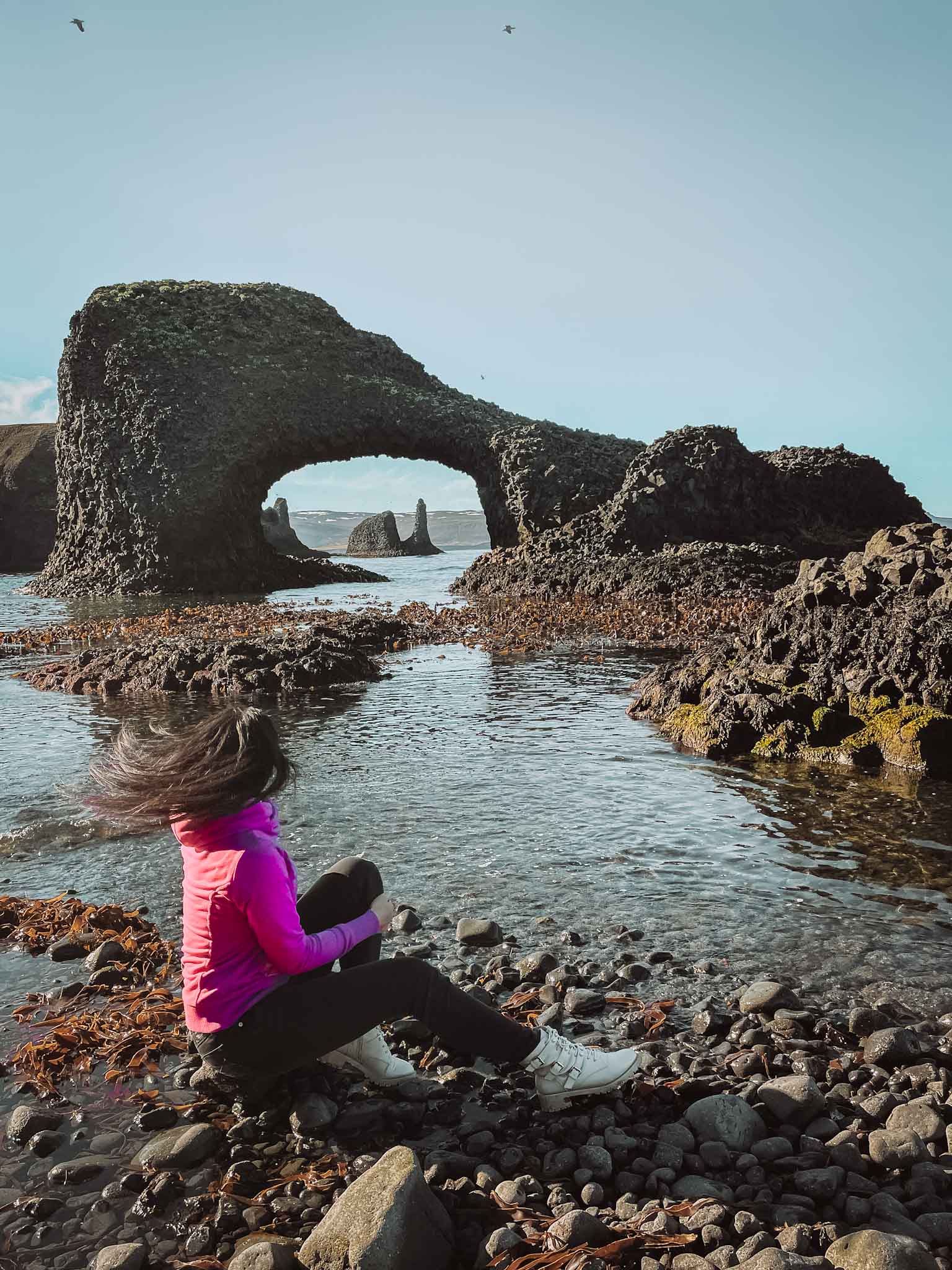 Rauðanes point in the far Northeast of Iceland is another unique coastal territory. This area is so remote and untouched that you might not even see a single person there.
However, here you will encounter truly beautiful natural coastal rock formations – stone arches and other rock formations in strange shapes. One of the hidden gems and unique spots in Iceland for sure! Read more about getting there in this blog post!
Location: Rauðanes sea arch · Rauðanes coastal arch · Parking lot
11. Canyon of the famous Glymur waterfall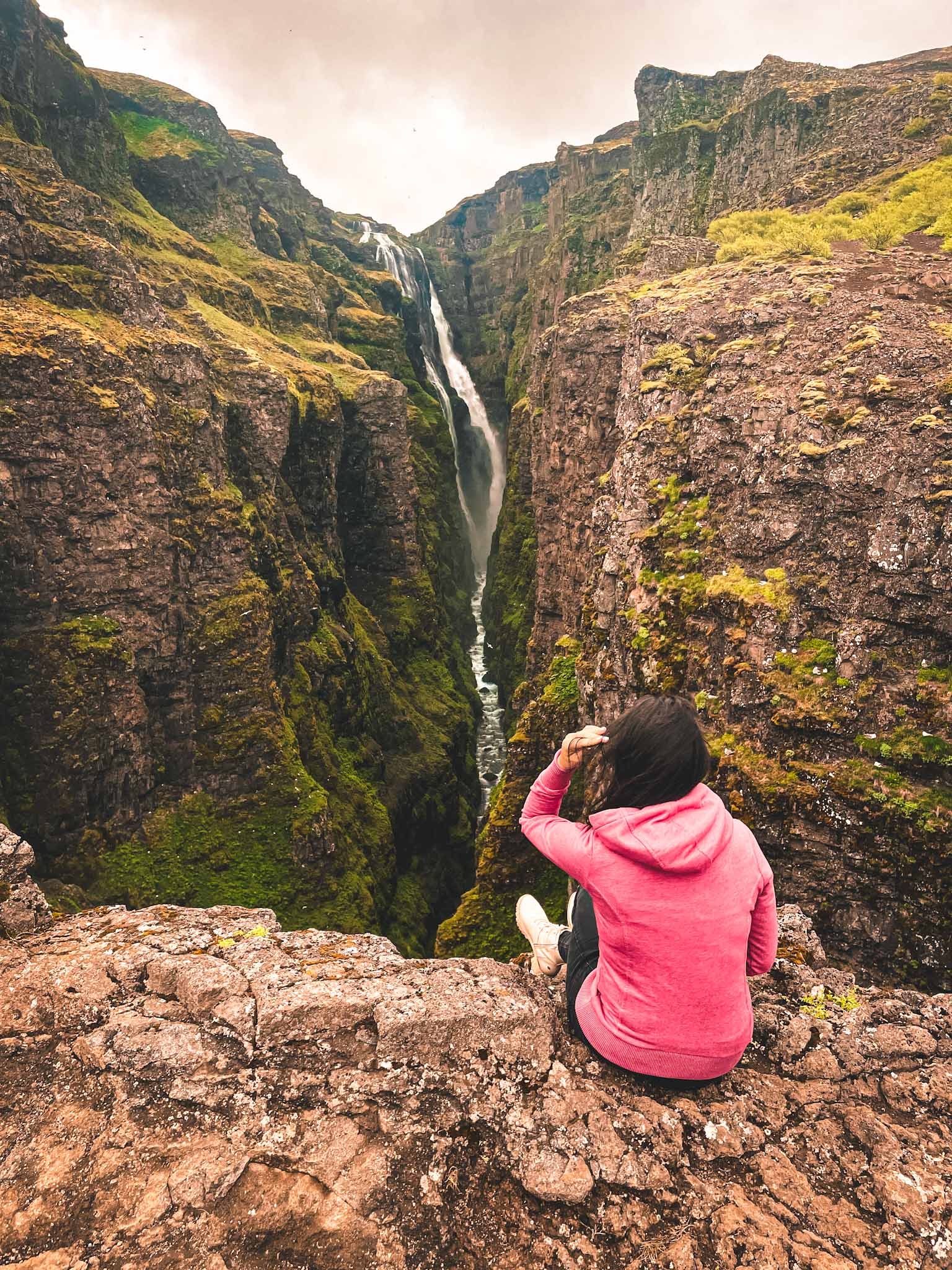 The canyon of the Glymuyr waterfall is definitely on the list of the most beautiful places I saw in Iceland! Did you know that the Glymur waterfall at 198-meters was known as the highest waterfall in Iceland?
Until recently, due to the melting of the Vatnajökull glacier, a new and higher waterfall has been uncovered – Morsárfoss!
Read more about visiting this canyon in this blog post! It is a beautiful and challenging hike with the best reward at the end – the most magical view of the canyon and the waterfall!
Location: Glymur waterfall and canyon · Parking lot · Viewpoint of the canyon
12. Hverir geothermal area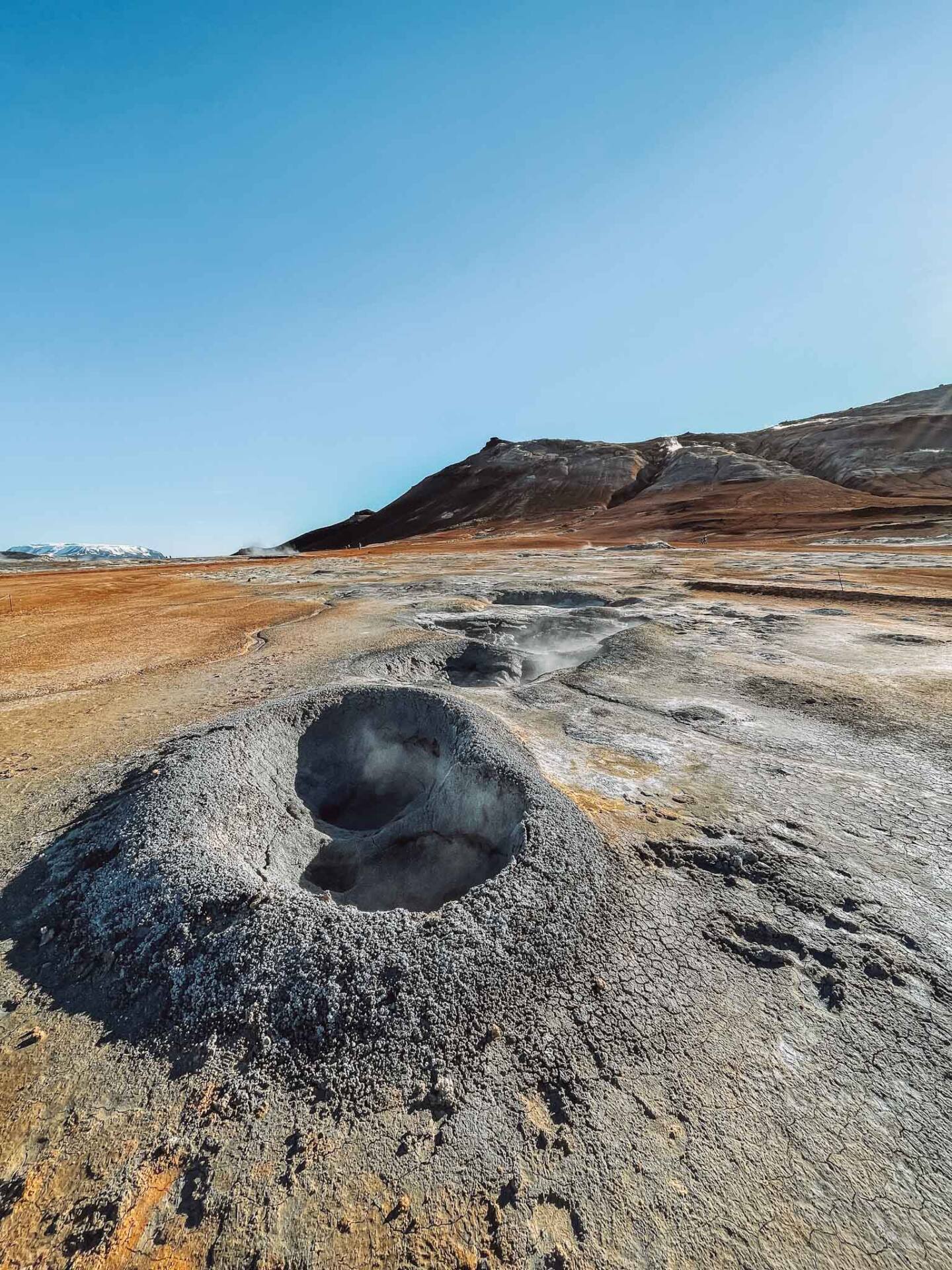 We know that Iceland is the land of fire and ice and sometimes it is actually possible to see both! Glaciers are always present in Iceland and will be for a long time! However, it is tricky with fire – you might get lucky to see a real eruption and burning lava because volcanoes erupt in Iceland from time to time.
But if you are visiting Iceland at a time when there are no actual volcanoes erupting then you still have a possibility to see the Earth being 'alive'!One of the places to see the volcanic presence in Iceland is at the Geysir Hot Springs.
You can watch geysers erupting in the air every couple of minutes! This place is extremely popular and a lot of people visit it every day. However, there is one more unique volcanic spot in Iceland that is less crowded and a bit hidden.
It is the Hverir geothermal area in the North of Iceland. It is an area full of mud baths boiling in front of your eyes, sulfur gasses steaming in the air from the colorful ground. How crazy it is to see the Earth being alive – breathing, bubbling, steaming, boiling! A super unique place for sure!
Location: Hverir geothermal area · Parking lot
13. The Commonwealth farm and turf church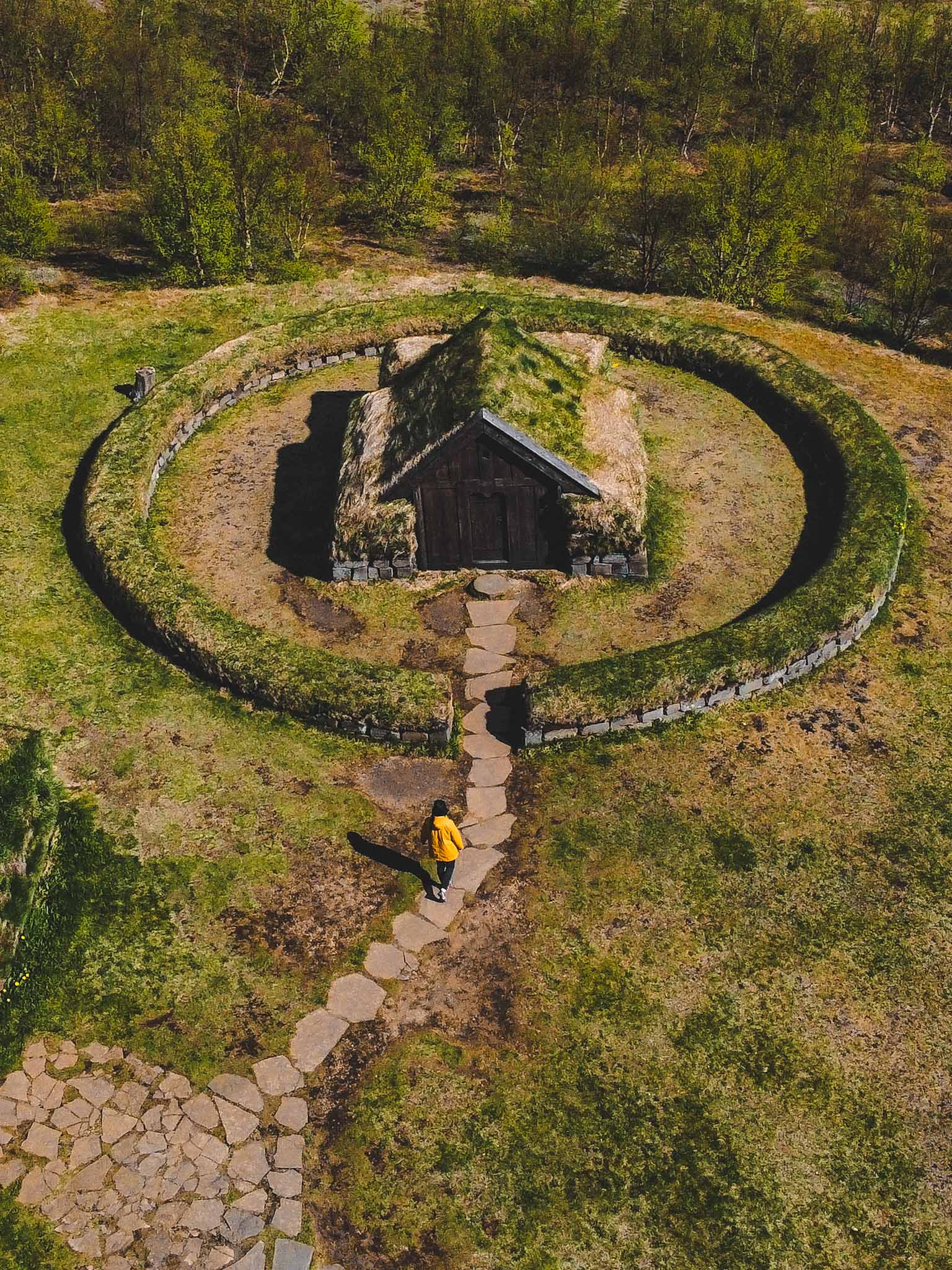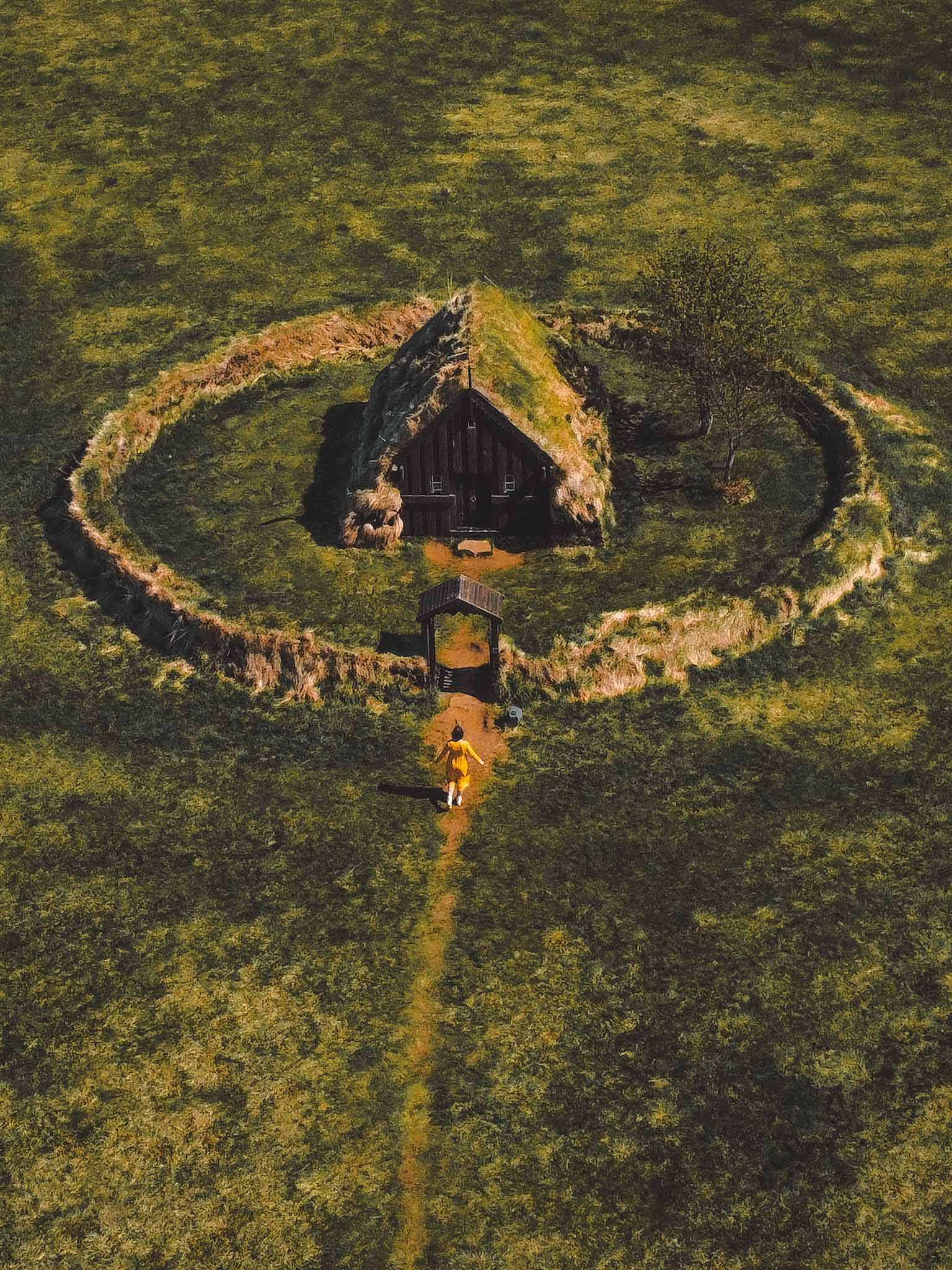 One of the most unique man-made sights you will see in Iceland are these beautiful turf churches with circle-shaped fences around them. This is how they used to build churches a couple of centuries ago in Iceland.
Today only about 6 turf churches are left in Iceland and they are really worth a visit and make for a beautiful photo spot. Two of my favorite turf churches were Grafarkirkja and a replica of a Viking-era church at the Commonwealth Farm museum (you can see it from the outside for free!).
Location: Grafarkirkja · The Commonwealth Farm and Church
14. Rainbow street and church in Seyðisfjörður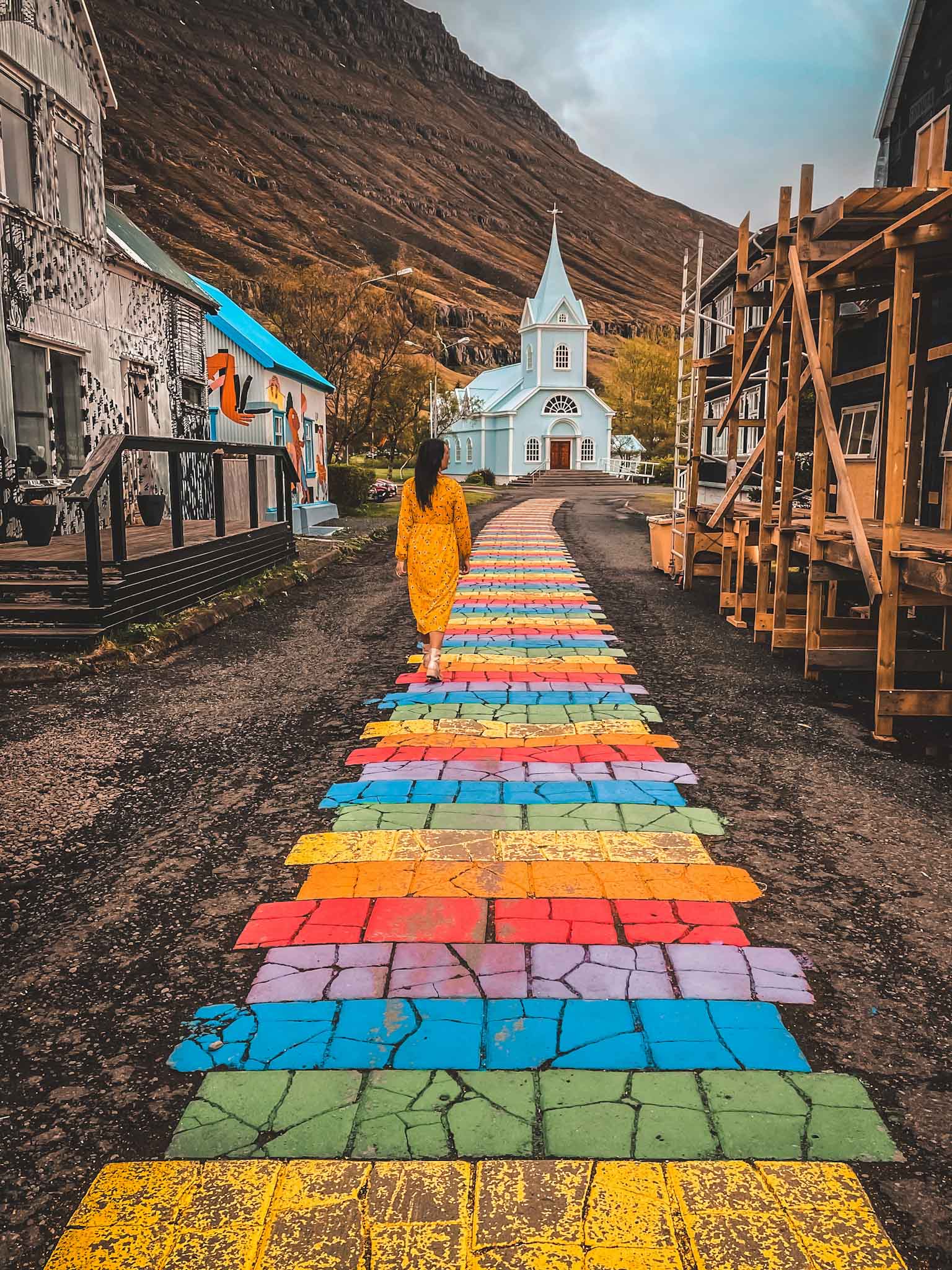 In my opinion, Seyðisfjarðarkirkja is the most picturesque and beautiful church in Iceland. And that is for one reason – there is a rainbow road leading to it which makes it the picture-perfect church!
Probably, there is nothing too exciting about the church itself however the town where it is located is very unique. Seydisfjordur is a town located at the innermost part of a fjord – right by the water.
It also sits at the feet between two mountain ranges – absolutely beautiful, if you ask me. Definitely one of those hidden gems and unique spots in Iceland!
Location: Seyðisfjarðarkirkja · Rainbow road · Parking places
Read more >>> 27 best Instagram spots for amazing photos of Iceland
15. The Endless Black Beach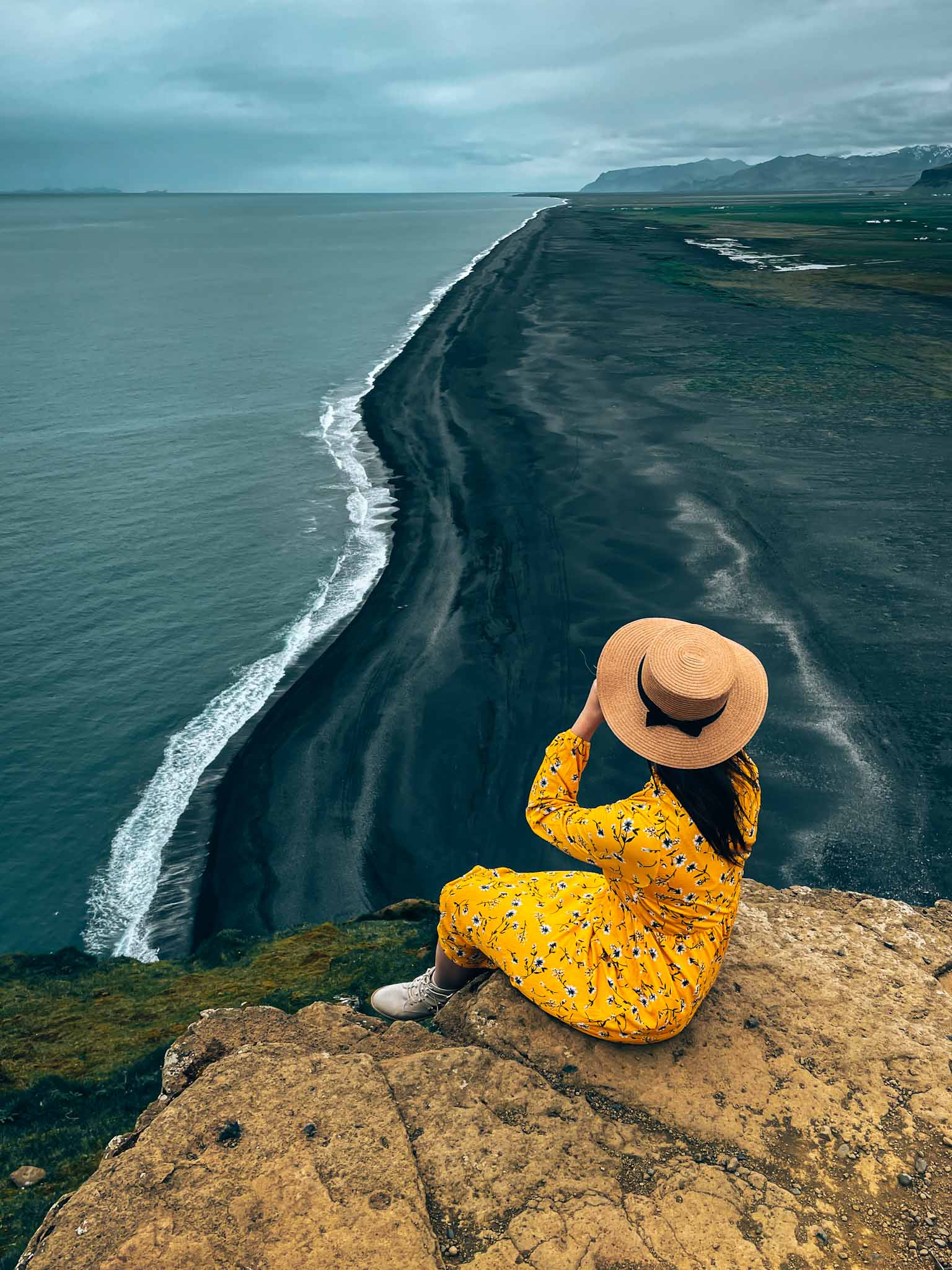 The view over the Endless Black Beach is truly spectacular. It seems like this beach doesn't have an end – it reaches tens and tens of kilometers afar.
However, the beach itself is quite difficult to access at sea level as there aren't too many roads and if they are, they go through private properties. So the best view you can get of this beach is from the top of the Dyrhólaey cliff near the Dyrhólaey lighthouse.
Dyrhólaey is a popular place to visit because there is a natural rock arch where the famous puffins love to nest during the summer season. You will meet many people with binoculars in their hands here who are trying to see the birds!
Location: The Endless Black Beach · Dyrhólaey peninsula · Viewpoint · Parking lot
Happy exploring!
In my opinion, Iceland is THAT country everyone should visit once in their lives! It is full of magical and unbelievable nature spots and places you won't really see anywhere else on Planet Earth! If you can, please, leave a comment below if there are any significant changes to anything that is written in this blog post! Many thanks!
PIN FOR LATER!