9 unique places you should see in Tenerife
Tenerife might seem like a small island in the Atlantic Ocean, but you will be surprised by how diverse and beautiful it is. There are lots of unique places in Tenerife, so be ready to explore! For the most part, the beauty of the island hides away from the touristy places. There is so much to see!
Read also >> 19 ultimate best Instagram spots in the island of Tenerife
1. Masca valley and village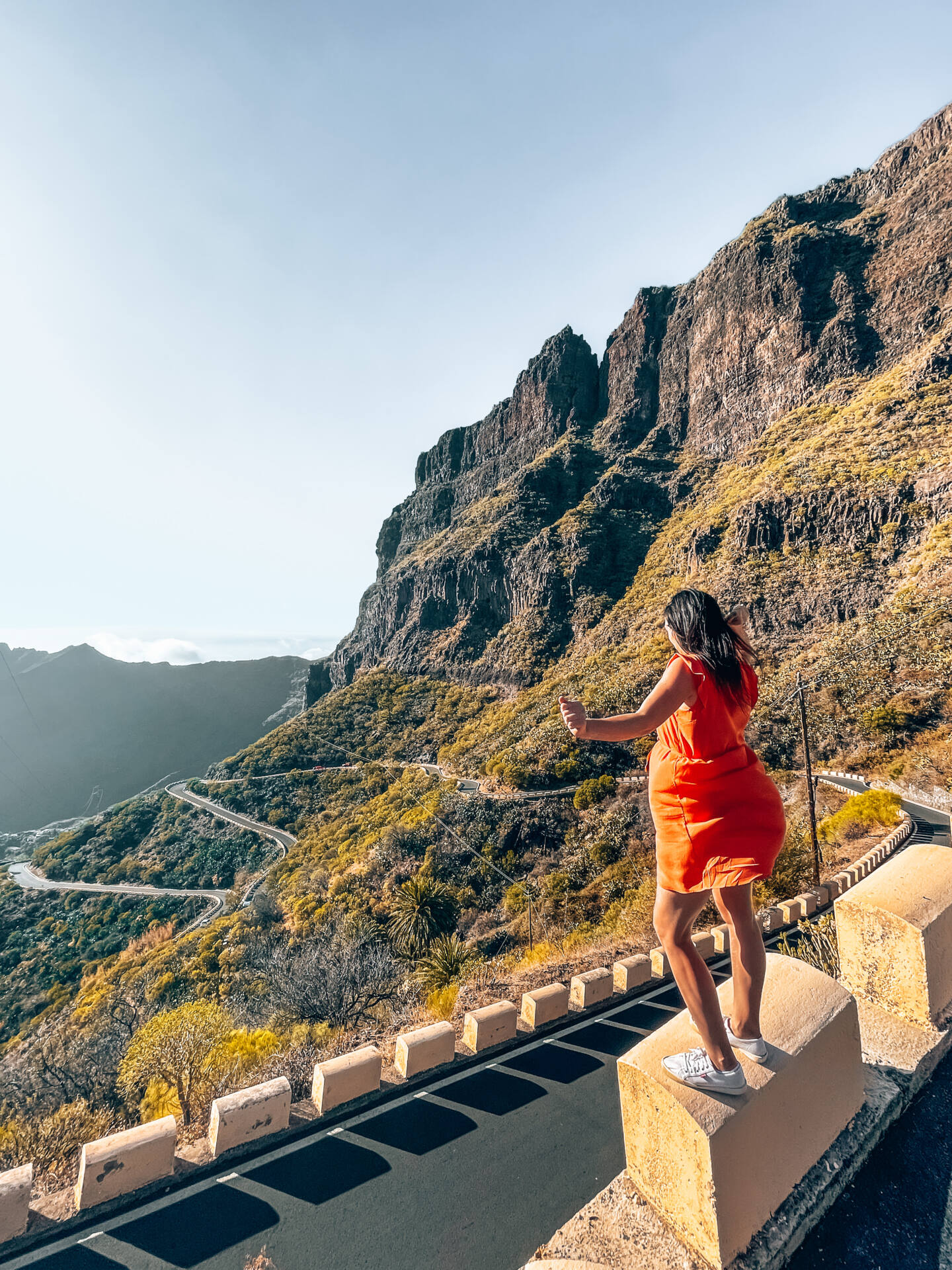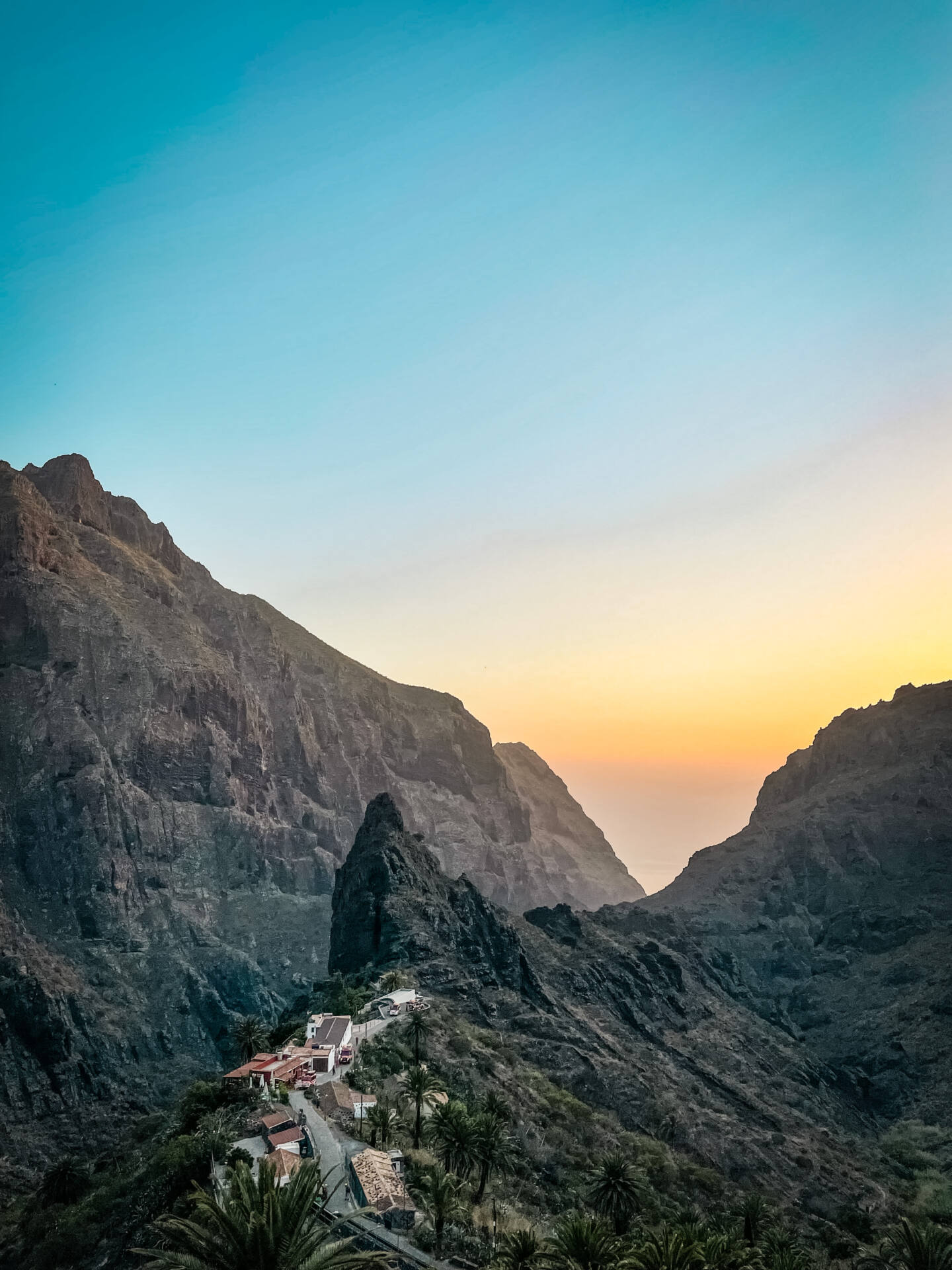 Masca village is one of the most unique places in Tenerife. The village is located in a deep valley between steep cliffs. You can get there by descending a narrow hairpin-style road. The village itself only has approximately 90 inhabitants.
Basically, there is not much to do here except for some hiking trails, however, it is an extremely popular tourist attraction. The valley, the cliffs, and the rock next to the village. It all makes this place super unique.
Tip! Drive through the valley and get to Mirador La Cruz de Hilda. There is a lookout point from the side of the valley and a restaurant right at the edge of the cliff with amazing views. Grab some coffee and enjoy!
Masca village: Google Maps
Mirador La Cruz de Hilda: Google Maps
Masca valley viewpoint: Google Maps
2. Los Gigantes cliffs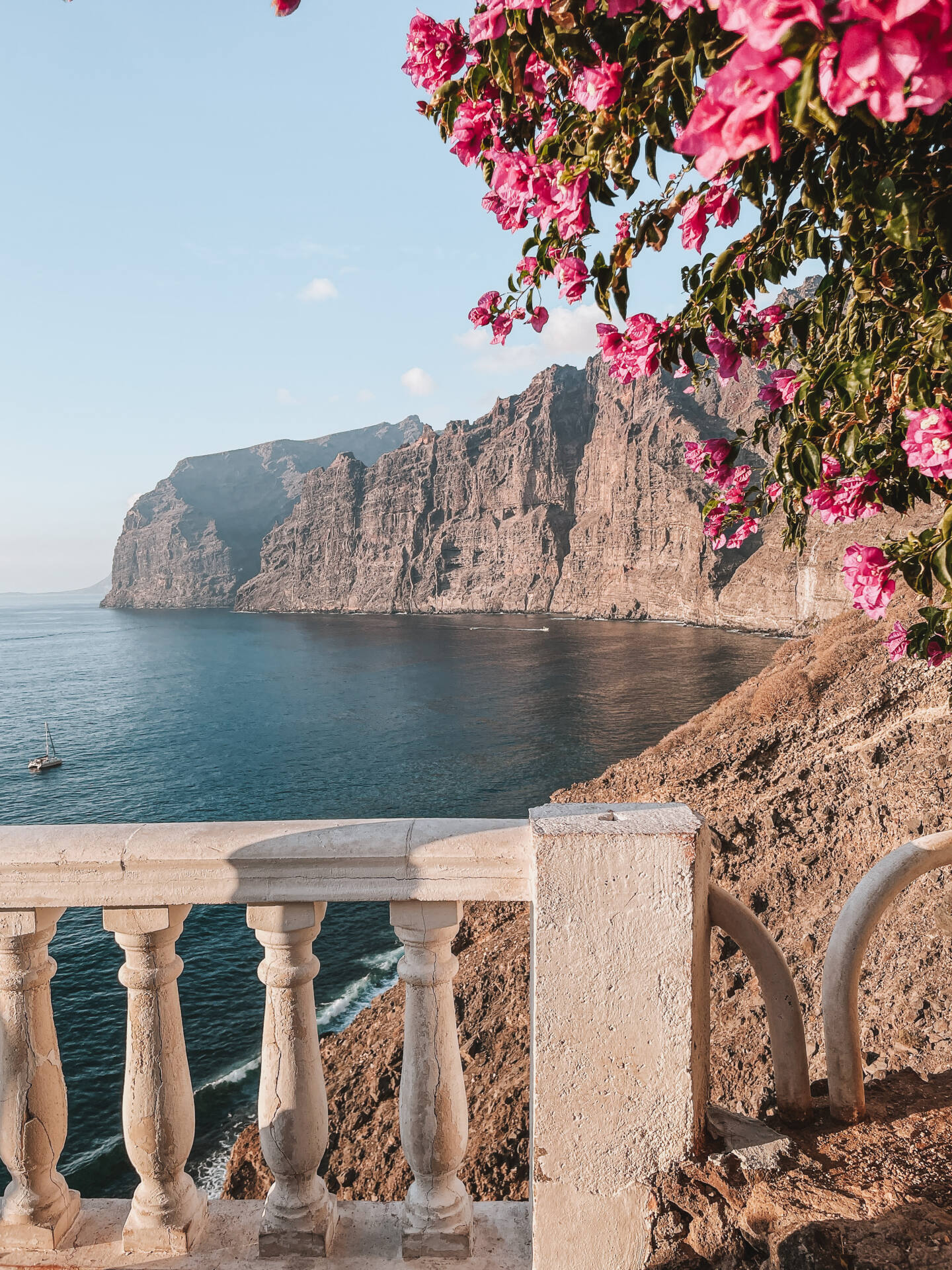 Los Gigantes cliffs or giants are one of the most spectacular sights in Tenerife. This small corner of the island is only for observing and admiring. The cliffs are vertical giants that meet the ocean and reach even 500 to 800 meters above sea level.
It is a mighty distance and you can not get anything like this anywhere else on the island, which makes this one of the most unique places in Tenerife. If you wish to have an even more unique experience, you can check out boat tours – there are many tours that will take you closer to the cliffs by the sea.
Los Gigantes viewpoint: Google Maps
3. 'Siete Fuentes' dragon tree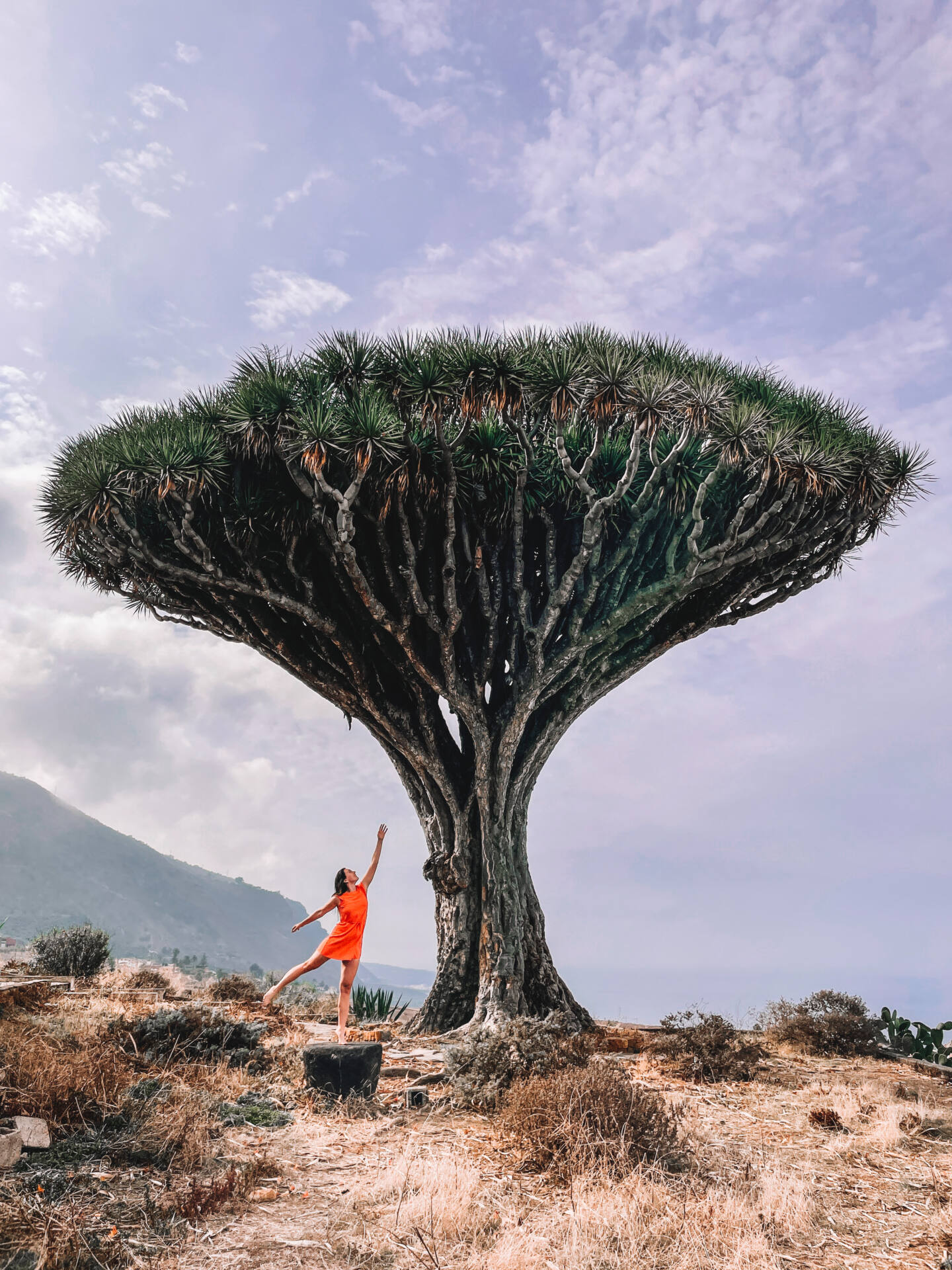 This beautiful and impressive dragon tree is like straight out of a painting. The dragon tree is a natural symbol of Tenerife island, and you will see plenty of them in the towns, streets, and in nature.
However, there are only a few dragon trees that are so big on the island. This tree is located in an abandoned area that is accessible to all, there are no entrance fees. The area is not clean or well-preserved, but you should definitely pay a visit to this tree – it deserves some love and attention!
Location: Google Maps
4. Playa Amarilla beach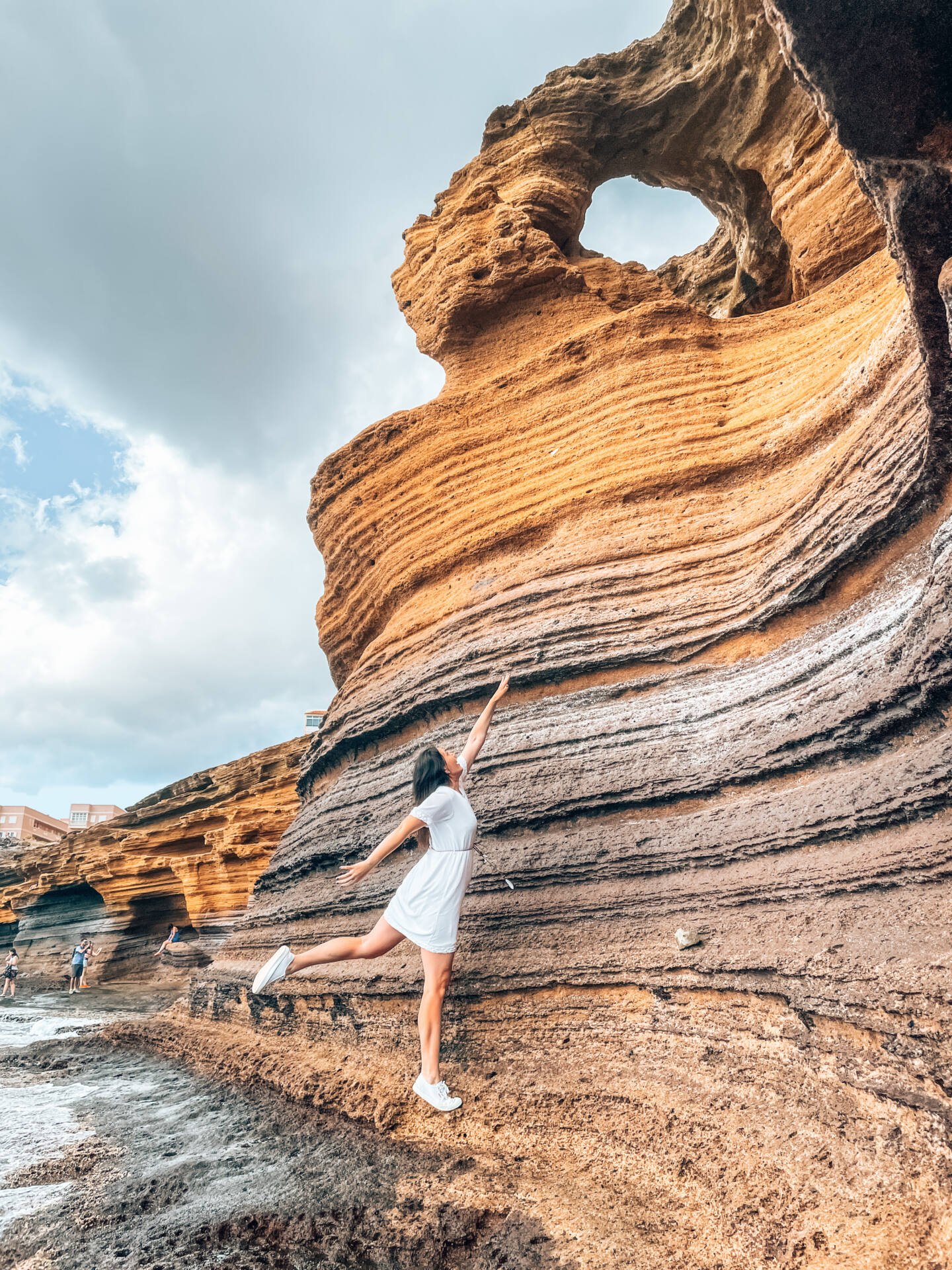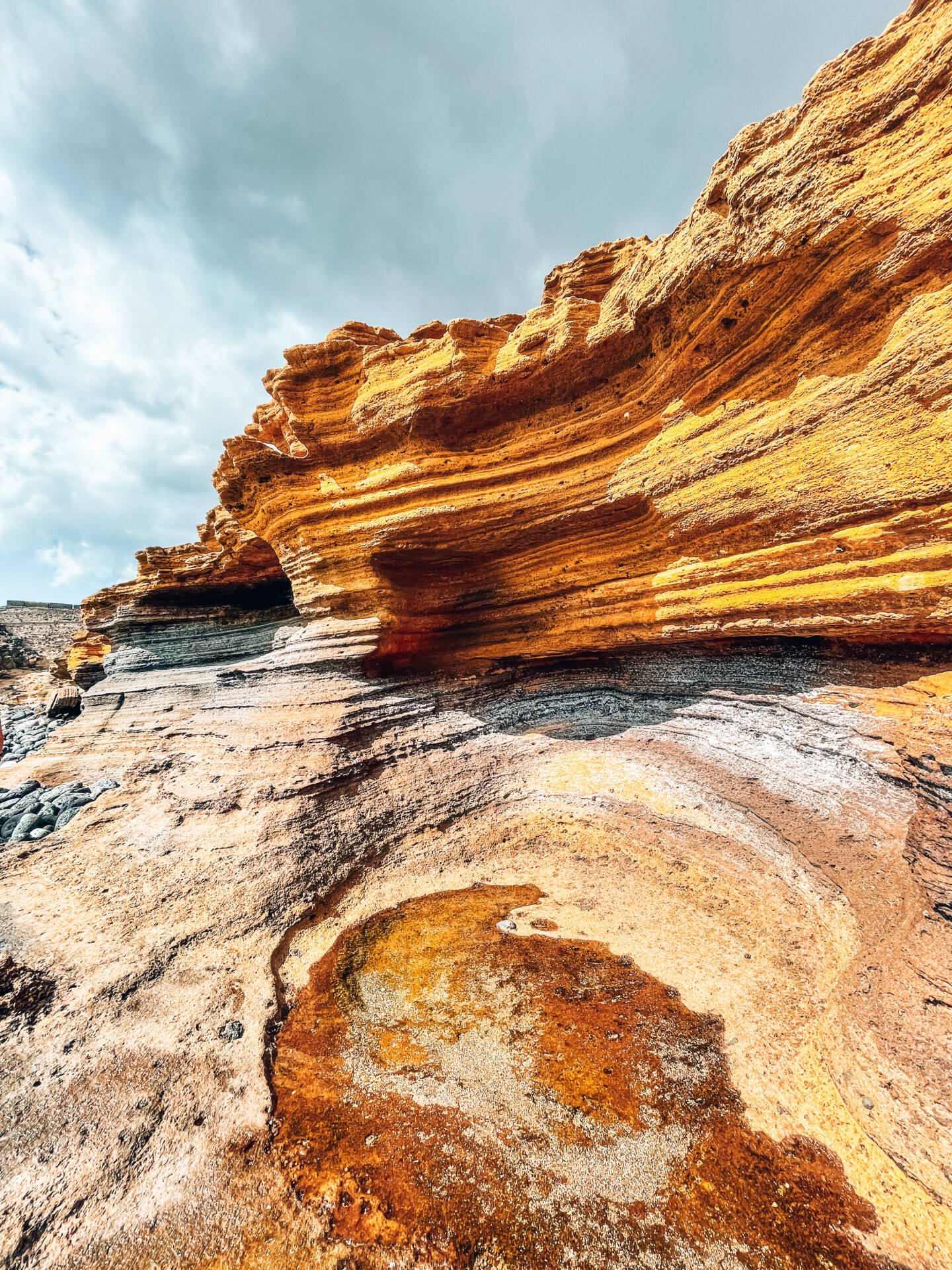 Although Tenerife was created by volcanic eruptions, it still has a lot of natural diversity. Have you seen anything like these yellow rock formations in Playa Amarilla? This beach is definitely one of the most unique beaches in Tenerife.
The whole coastline consists of these yellowish and orange layers, little coves, holes, and even 'balconies' to sit on and sunbathe. You will have to see it to believe it! You can find even more crazy and beautiful rock formations in Tenerife HERE!
Location: Google Maps
5. Lunar landscape or Paisaje Lunar rock formations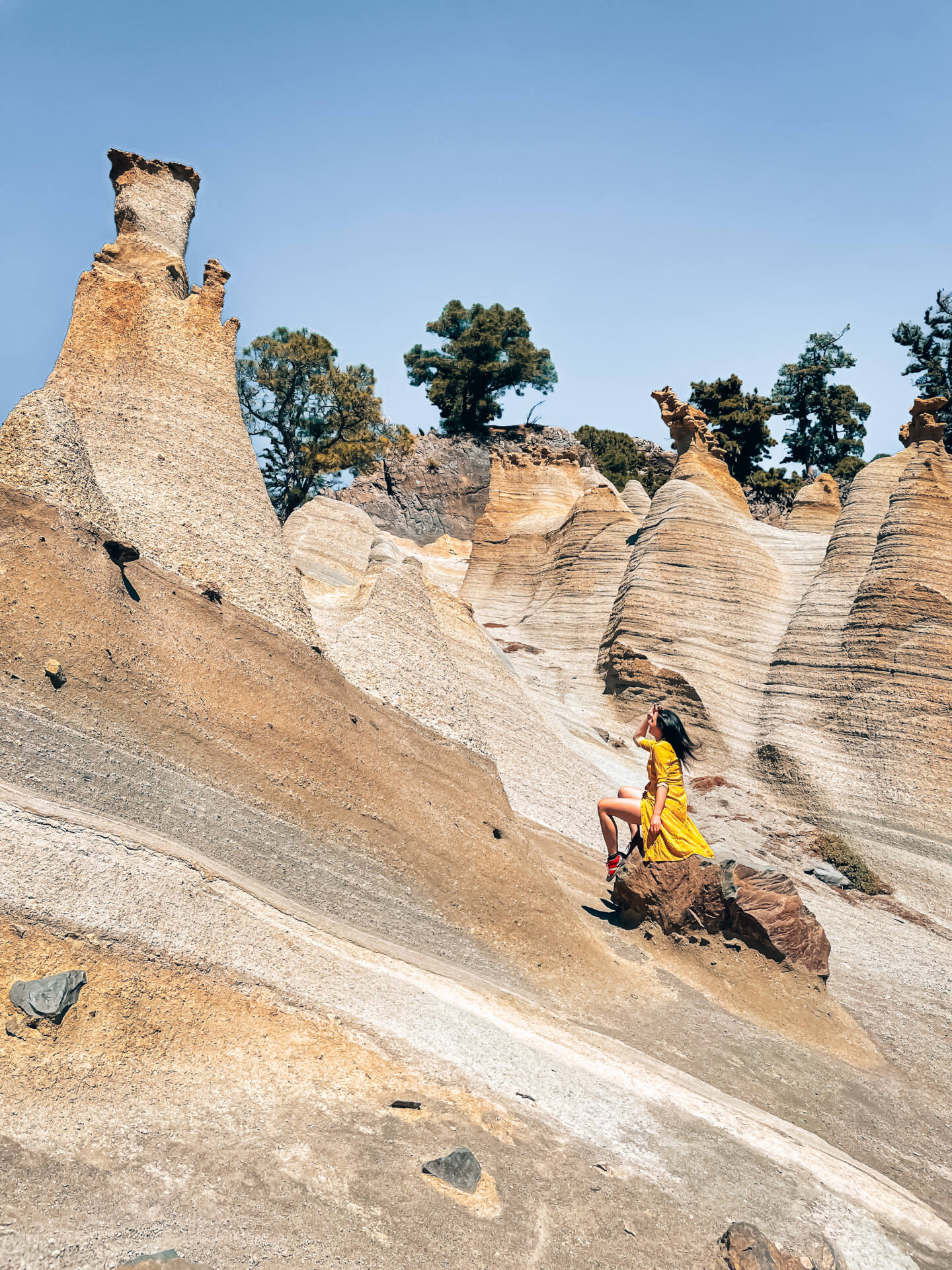 How strange is it to see colorful and light rock formations on an island that was formed by volcanic eruptions? The lunar landscape is an area of strange light rock pillars. For some it somehow reminded them of the Moon, so they named the area after it.
Getting there will require a decent hike. The classic route starts in a town called Vilaflor and a round trip will be 12 kilometers with some vertical meters as well. However, it is possible to drive a gravel road to get closer to it.
There is practically no shade along the route, so you have to be ready for some hot sun! There is a narrow path leading down to the rock pillars, so you can see them up close! Please note, that these rock pillars are not for climbing! Let's respect nature!
Location: Google Maps
6. Roque Cinchado and Roques de García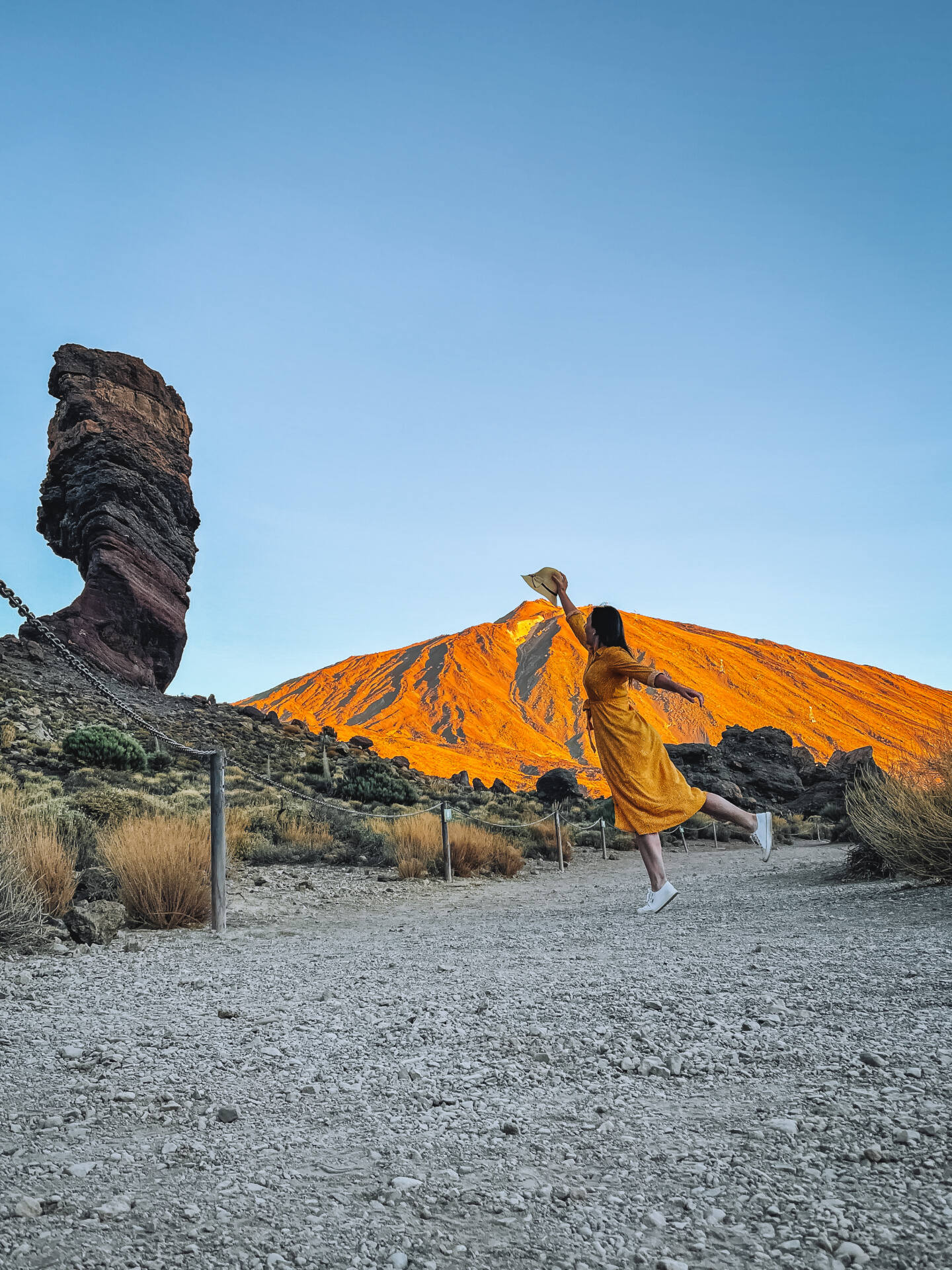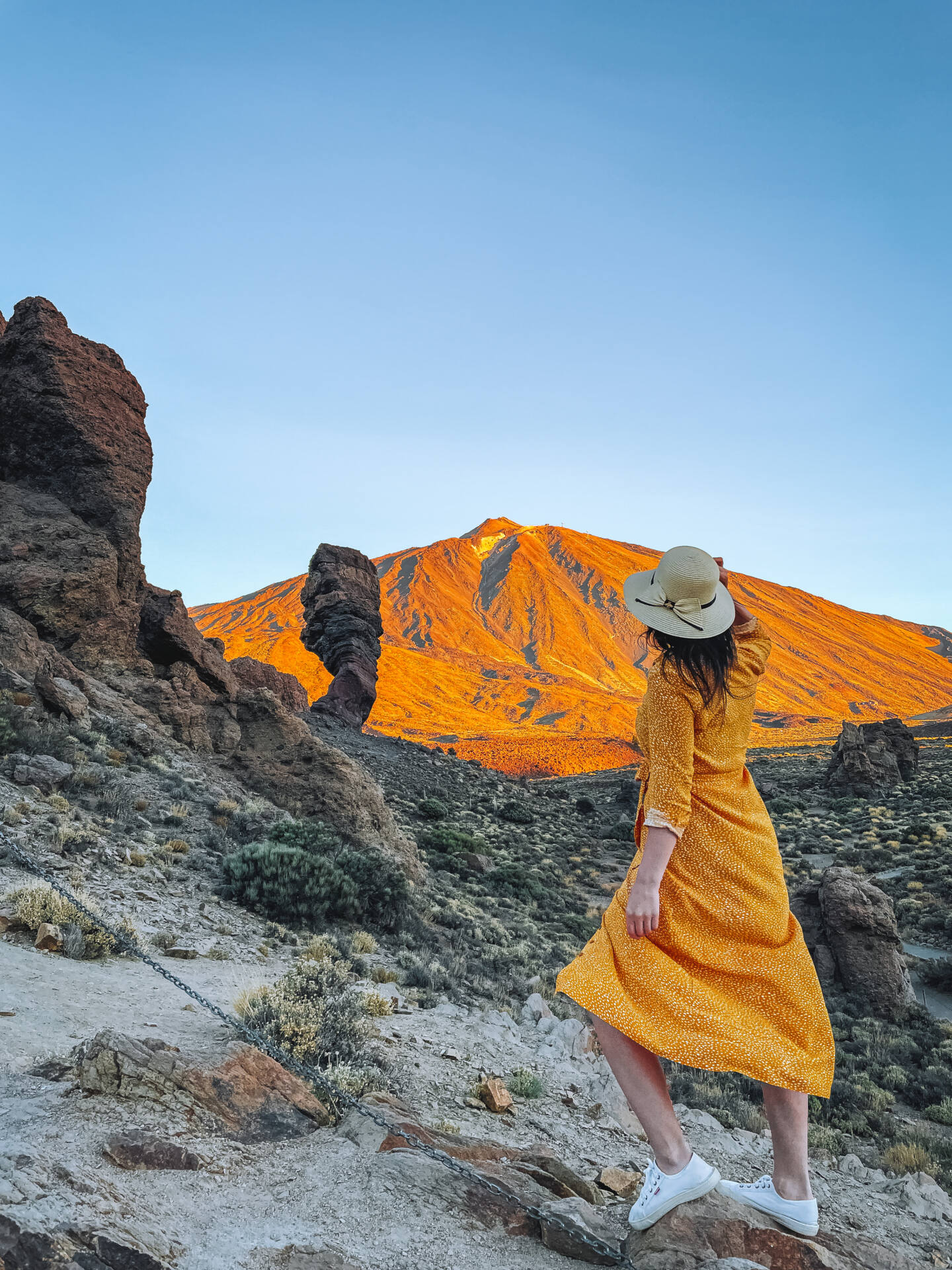 Roque Cinchado is one of the most iconic spots and views in Tenerife. It was once on Spain's money banknote. This gigantic rock was created when lava solidified in a lava tube and the outer part broke down as a result of erosion.
Roque Cinchado is part of a group of rock formations called Roques García. There is no entrance fee, and you can spend as much time as you wish here. As one of the most unique places in Tenerife, this place is extremely popular and many tourists visit it throughout the year.
You can walk around and observe the lava pillars, take pictures or go for a hike in the surrounding area. You will get some of the best views of the Teide volcano here.
Location: Google Maps
7. Anaga Rural Park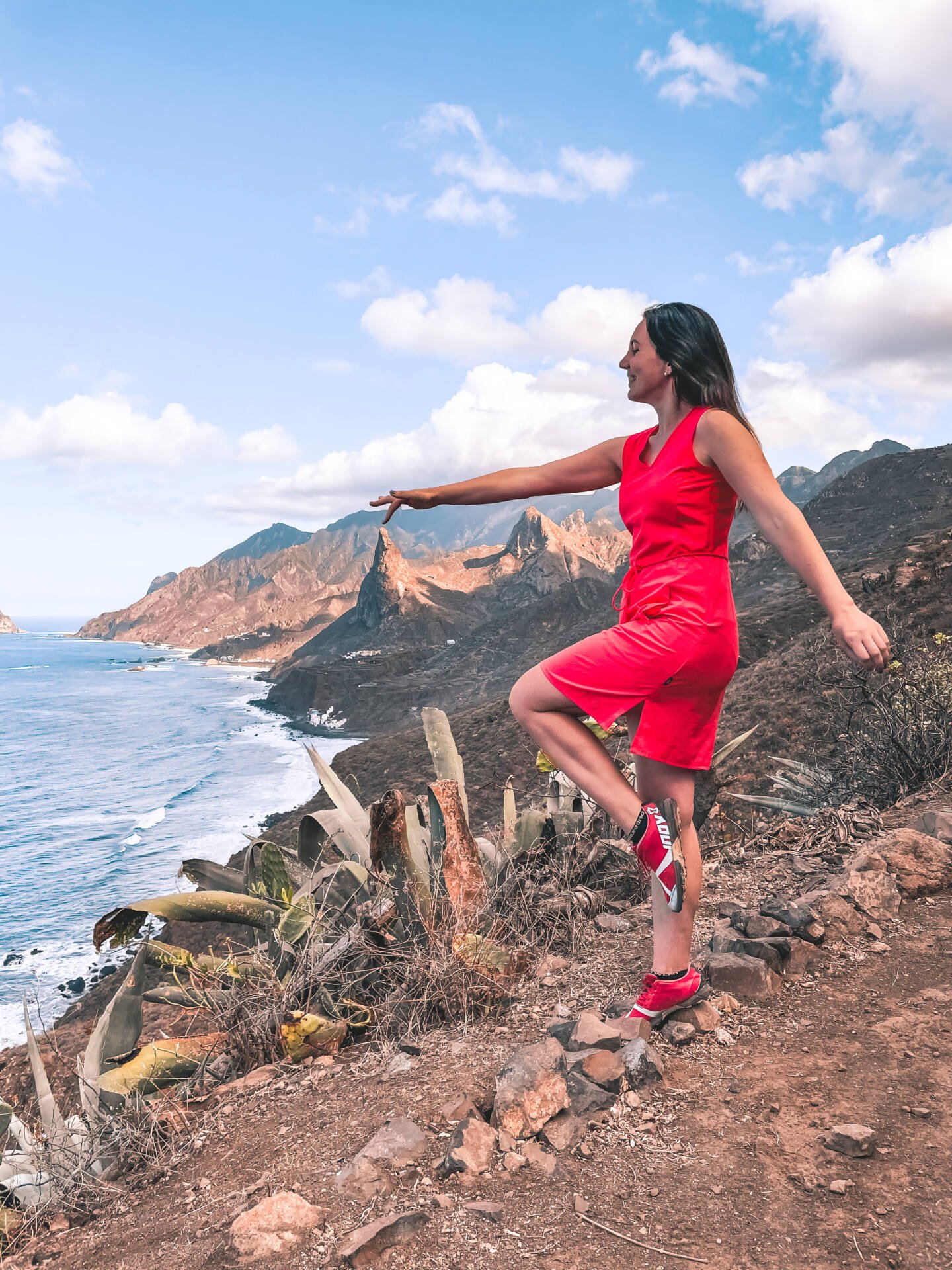 Anaga rural park on the Northside of the island is quite a unique place in Tenerife. Sometimes it really didn't feel like Tenerife at all. It is green with lots of trees (sometimes it felt like in some fairytale secret forest), beautiful hiking routes (with very few people), and many viewpoints.
It is a bit wild if you can say so. If you are an adventure seeker like me, then definitely pay a long visit to this part of the island! You can visit many unique spots like Roque de Taborno (the so-called Matterhorn of Tenerife) and hike around it.
You can get a picture of Roque de las Animas near Taganana town, and visit one of the most beautiful and remotest beaches – Playa Benijo with its sharp rock formations, or hike to the end of the land – til Playa de Roque Bermejo, which is the Northernmost area in Tenerife.
8. Zapatilla de la Reina rock formation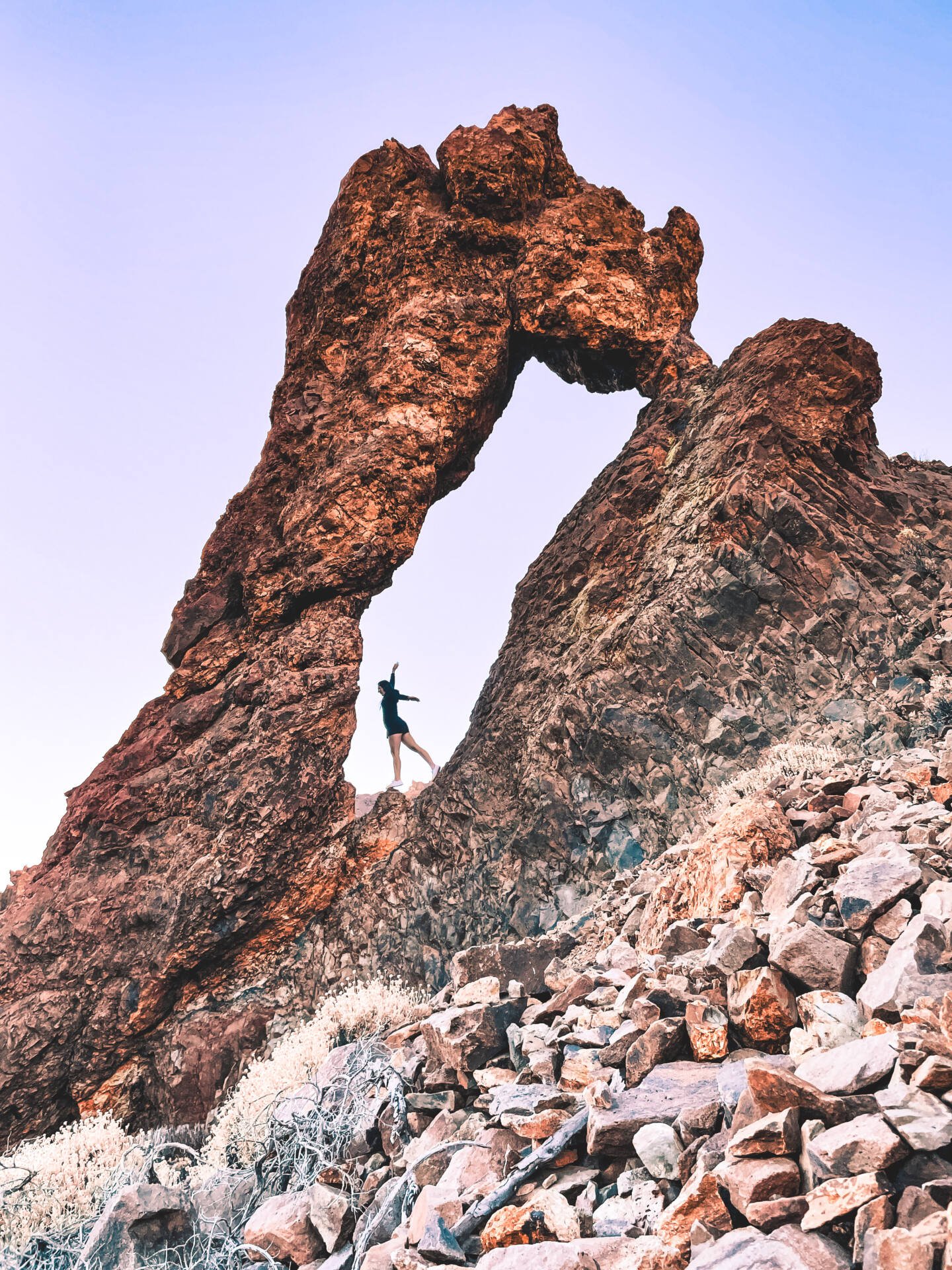 Zapatilla de la Reina or Queen's shoe is a beautiful rock formation in Teide National park. It is one of those amazing lava formations that you can see around the island.
You can easily visit this place on your way to some of Teide's lookouts or hiking trails in Teide National park. It is also very close to the next rock formation – Roque Cinchado.
The shape of this rock formation is what makes this place one of the most unique places in Tenerife. Lava is truly something special!
Location: Google Maps
9. Waterfall in Playa Castro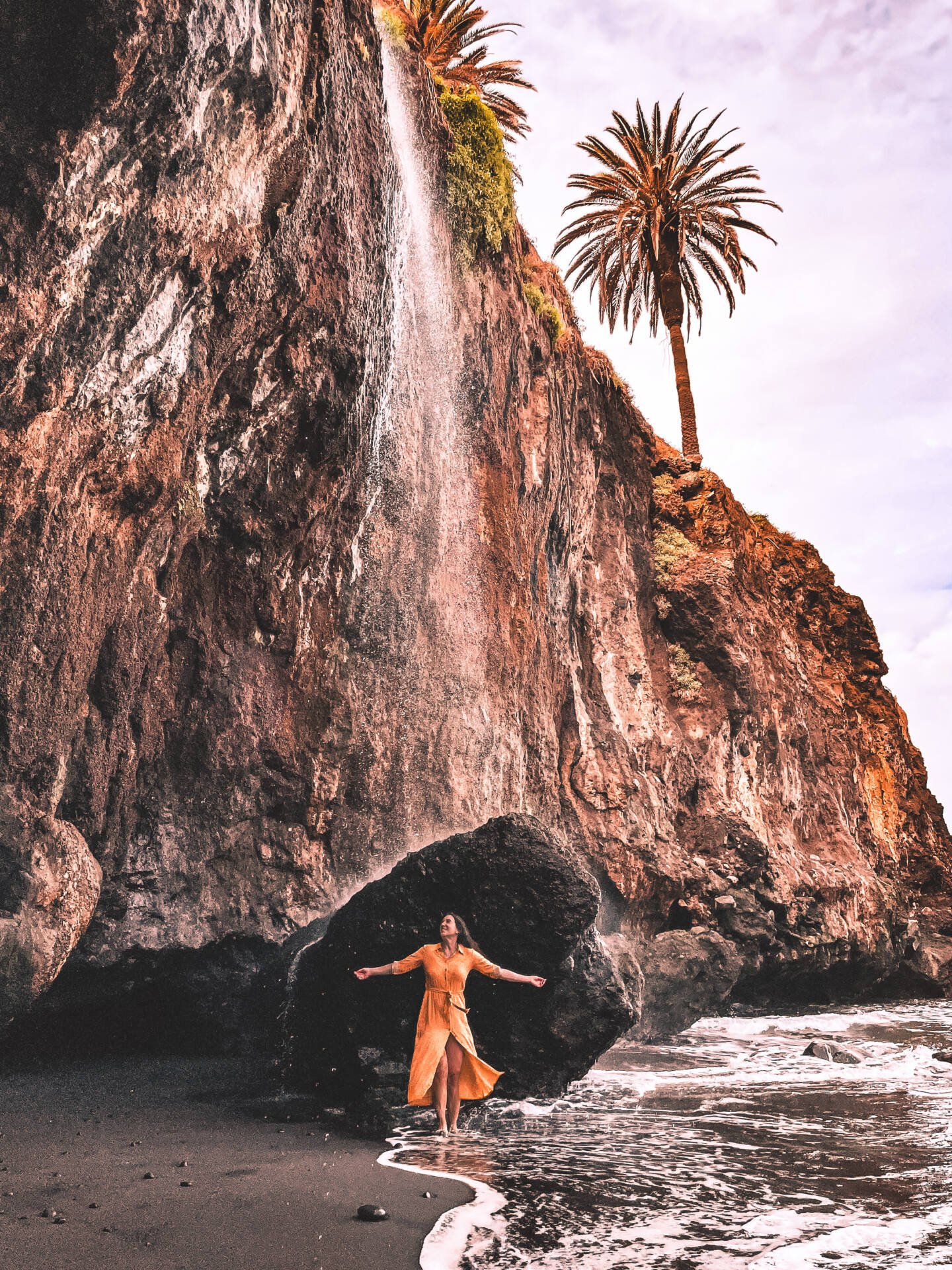 Now, this might not be entirely natural, but anyway waterfalls in Tenerife are a rare thing, so this beautiful waterfall is a unique place to visit if you happen to be in the area. The water drops right on a big boulder and splashes all around.
It was quite fun to visit this place and take photos. Definitely a wet experience, haha! Also because the high tide was coming and the waves got bigger and bigger! This is a popular Instagram place in Tenerife, but you can find more famous Instagram places in Tenerife HERE!
Location: Google Maps
Happy exploring!
Tenerife has such natural diversity! Sometimes I wondered how did all of this come out of a volcano, but nature and time just do their thing and magic happens. If you can, please, leave a comment below if there are any significant changes to anything that is written in this blog post! Many thanks!
PIN FOR LATER!