Córdoba, Spain: 17 bucket list things to do in the beautiful Córdoba
Discover the best things to do in Córdoba, Spain! Córdoba is a scenic Andalusian city on the shores of the Guadalquivir river and features spectacular examples of Moorish architecture. If you're looking for the perfect bucket list of things to do in Córdoba then you have come to the right place!
In this blog post, you will find all the places with descriptions, photos, and locations where they can be found on Google Maps. Join us on a journey through Córdoba as we discover everything that this historical city has to offer! Happy exploring!
Read more >>> 23 Instagram spots for the best photos in Córdoba, Spain
This post contains some affiliate links. If you use these links to buy something I may earn a small commission at no additional cost to you!
1. Visit the famous Mezquita-Catedral de Córdoba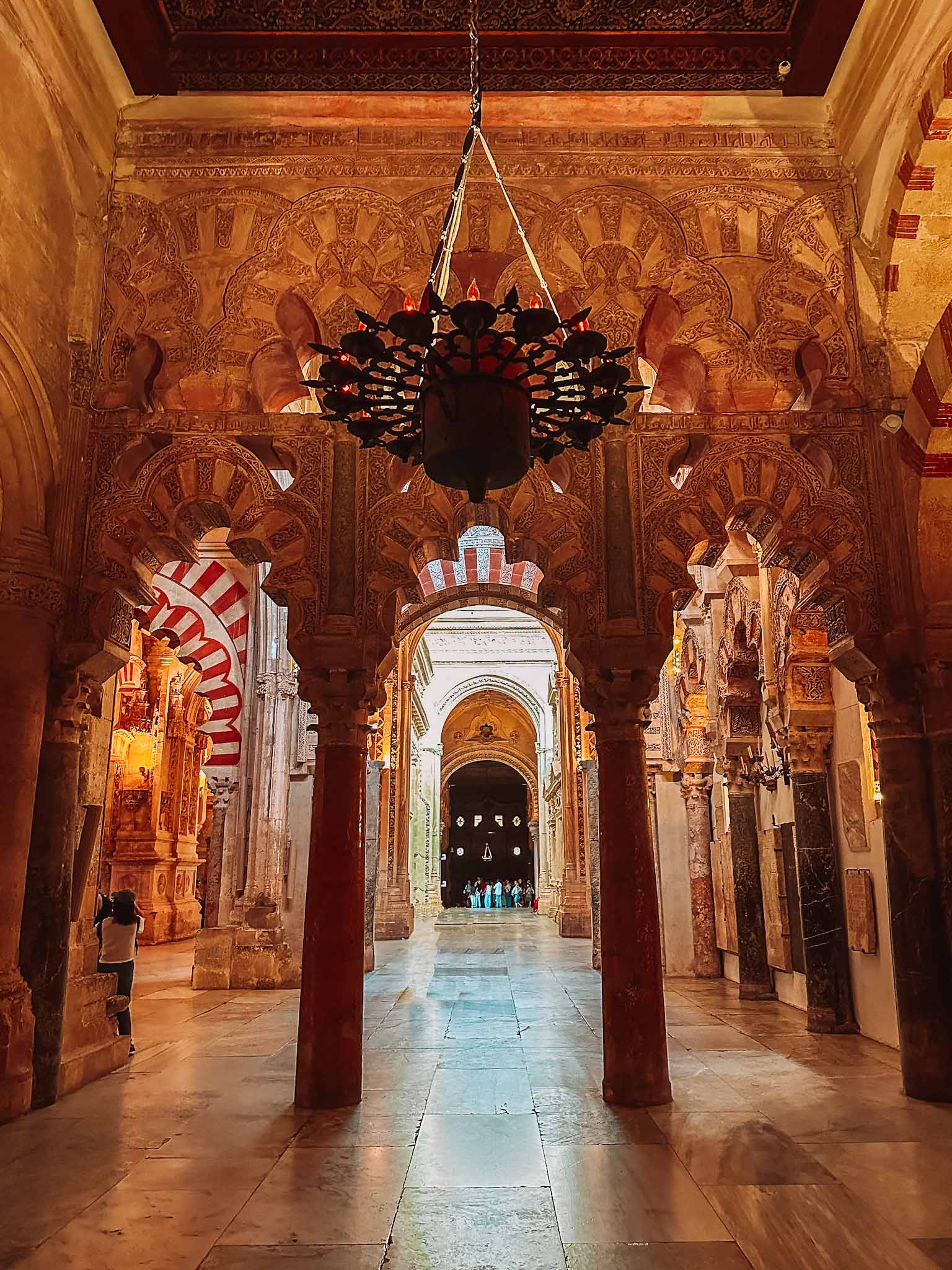 Mezquita-Catedral de Córdoba is a landmark tourist attraction in Córdoba and is one of the main reasons people visit this city. It is a spectacular cathedral that was once a mosque when Córdoba was under Islamic rule. When the Christian kings conquered the city it was redesigned into a cathedral.
Book now: Skip-the-Line Guided Tour to Cordoba Mosque-Cathedral
The building itself was expanded and broadened over the centuries and under different rulers so it is an important historic monument included in the UNESCO World Heritage Site list. Although it is now a cathedral, for the most part, it still looks like a mosque.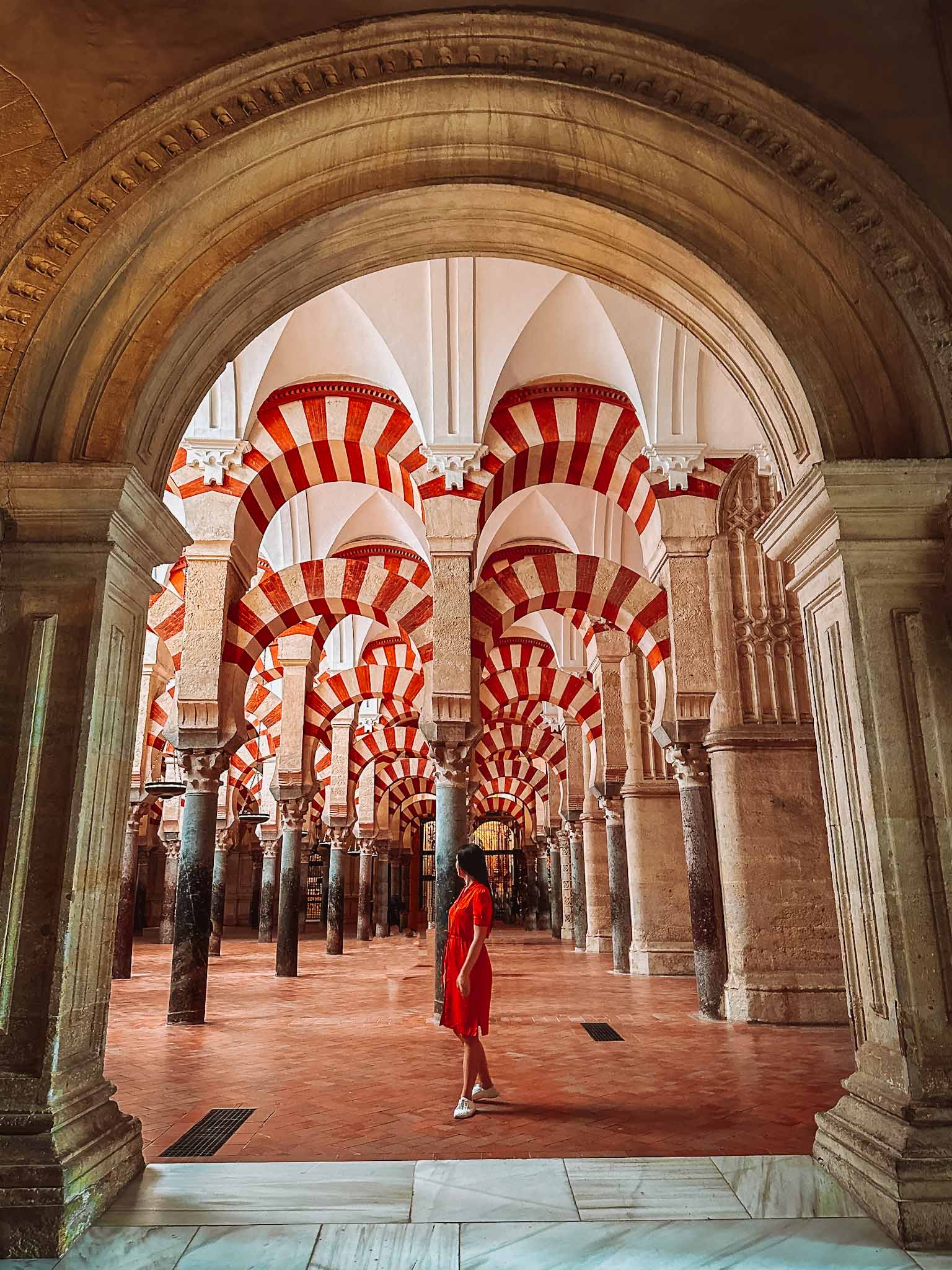 If you want to visit the Mosque-Cathedral of Córdoba you have to buy tickets in advance. You can do it online for a certain hour when you wish to come. I recommend coming in the morning. The lines outside are massive, however, the building is massive too so there is a place for a lot of people.
The entrance to the cathedral is from the Patio de los Naranjos courtyard. You will see a long line there, however, it does move fast. I was very amazed and stunned by the massive cathedral and its iconic Islamic architecture – the red and white arches and the ornate design.
Book now: Skip-the-Line Guided Tour to Cordoba Mosque-Cathedral
Location: Mezquita-Catedral de Córdoba – Patio de los Naranjos
2. Climb up to Torre Campanario to see Córdoba from above!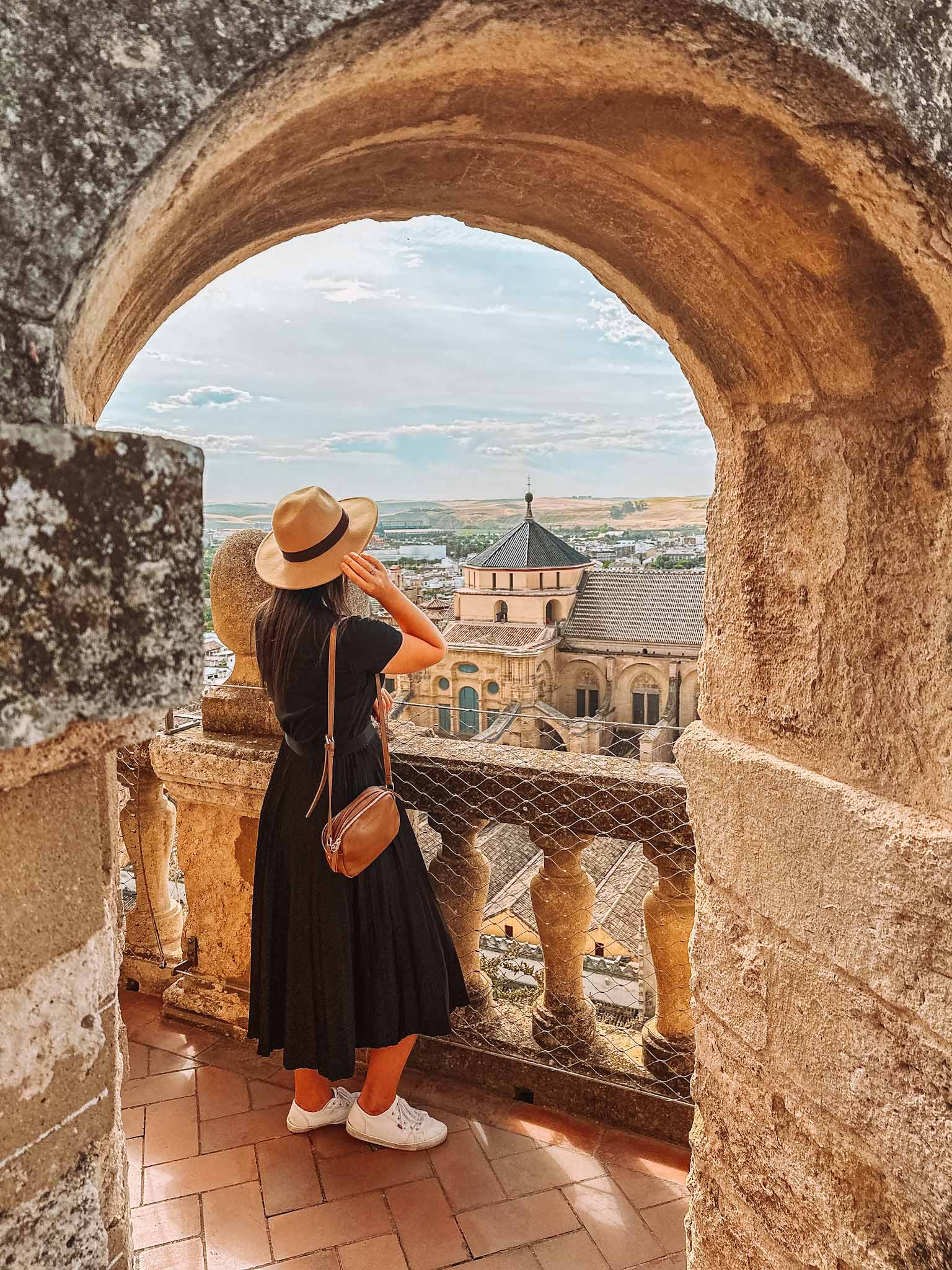 While probably every traveler to Córdoba visits the famous Mezquita-Catedral de Córdoba, there is one hidden gem that not many people notice – Torre Campanario. It is the historic bell tower of the cathedral where you can actually climb up to see the Mezquita and Córdoba from above!
The bell tower with its 54 meters is the tallest building in Córdoba, so it is the best place to go to admire the gigantic proportions of the cathedral and the city. At the top next to the bells you can walk around the tower and get 360-degree views over Córdoba.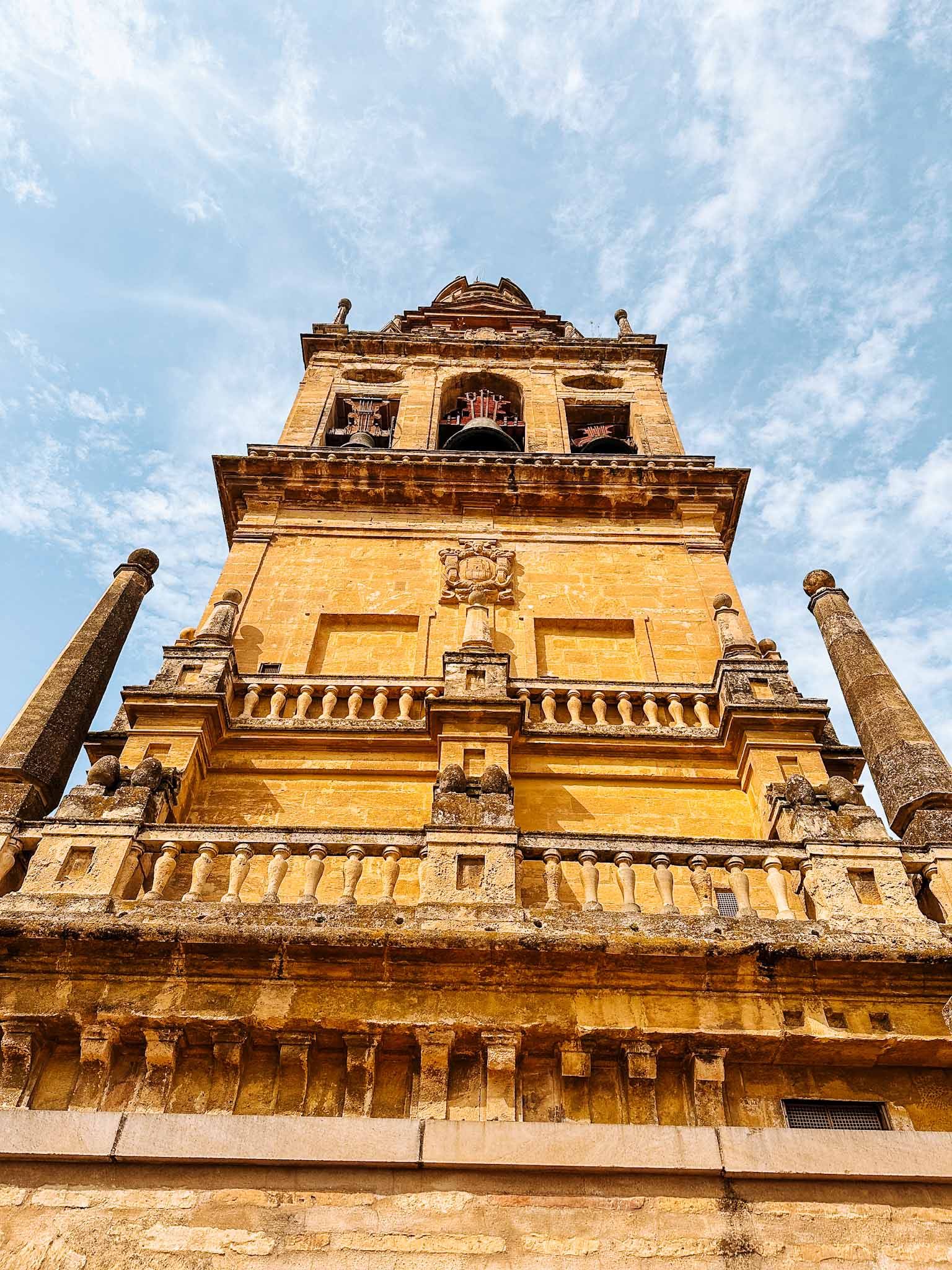 Visits to the tower cost just 3 EUR per person, but they are not included in the price you pay for the entrance to the Mezquita, so you have to buy these tickets separately. It is best if you buy tickets in advance online on their website.
The visits to the tower happen in groups at certain hours that you can choose prior to your visit. There is a guide who follows the group and lets you visit multiple levels of the tower. The highest level, obviously, was the best!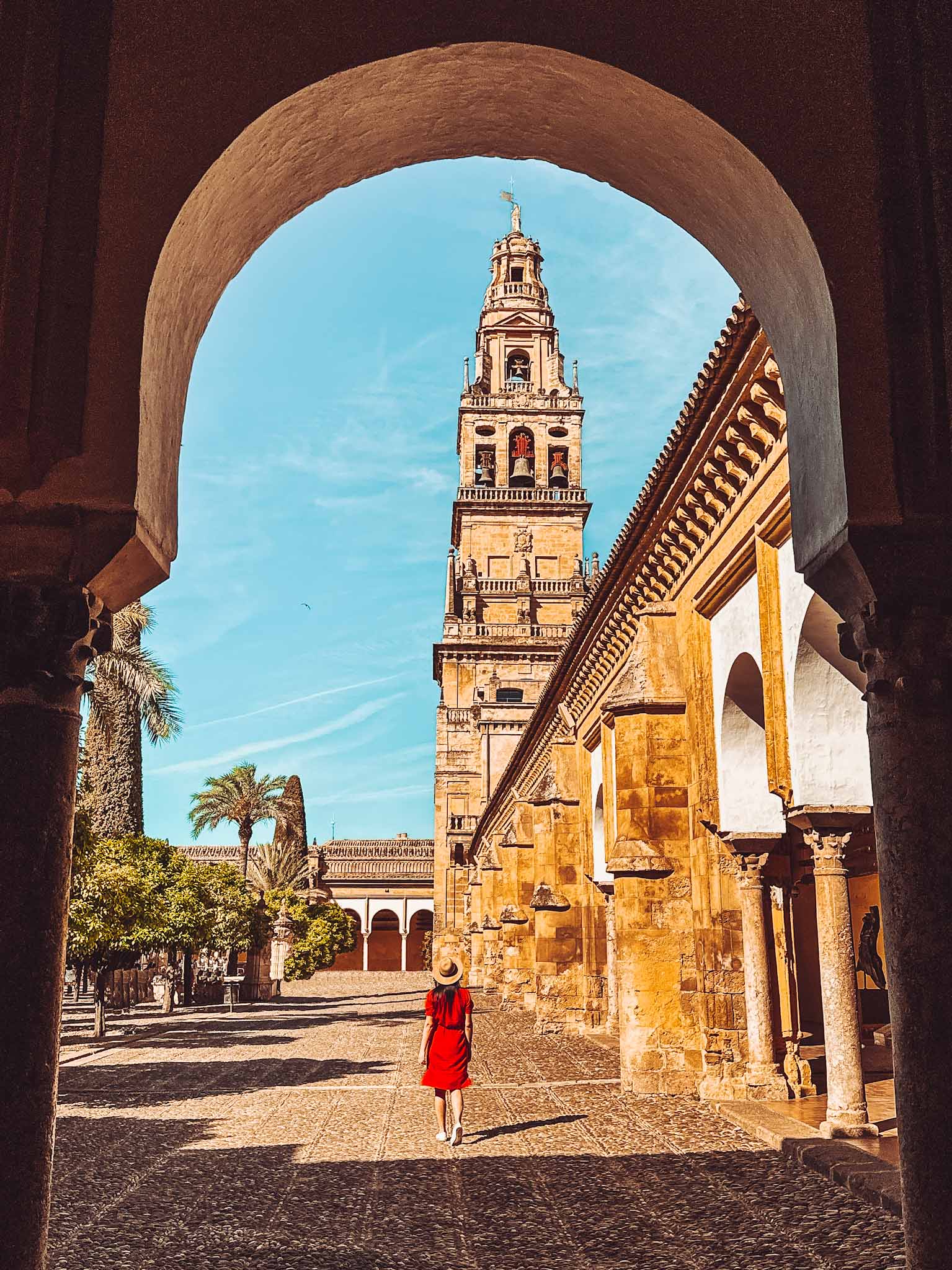 While you are still at the Patio de los Naranjos, don't forget to explore this square as well! It is an iconic courtyard in Córdoba located within the walls of the famous Mezquita cathedral.
Although access to the square is limited to the working hours of the cathedral and the tower, you can access it for free. This is a great place to catch some shade.
The square is filled with cypresses and orange trees as well as fountains. There is a unique photo spot where you can get a cool shot of the Torre Campanario tower within the frame of an arch. Come early to avoid crowds!
Location: Torre Campanario – Patio de los Naranjos
3. Explore the famous flower courtyards – Patios de Córdoba!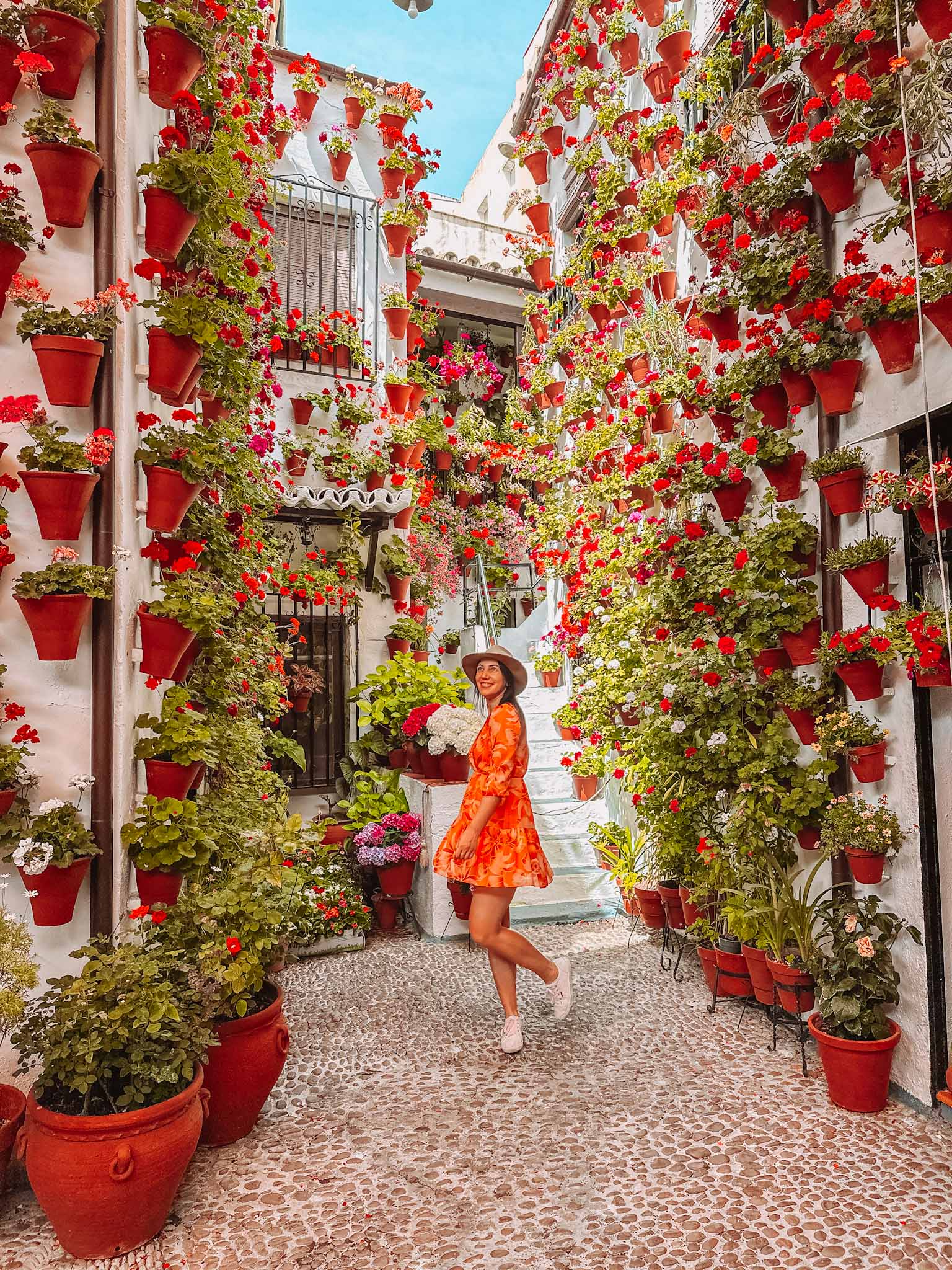 Córdoba is famous for its beautiful courtyards called 'patios'. There is a whole festival in May where numerous courtyards compete for the award as the best and most beautiful courtyard in the city. Exploring these flowerful and aesthetic patios is a must for every visitor to Córdoba!
How to see the best patios in Córdoba?
The fastest and most easiest way to see the most beautiful and awarded patios in Córdoba is to join a guided tour! You will be able to learn more about this beautiful tradition of decorating patios and a local expert will tell you everything there is to know.
Choose one of the tour options below – see which time you prefer and which fits your schedule!
Visit flower patios in Córdoba during the festival!
The festival – La Fiesta de los Patios de Córdoba – takes place each year in May (usually at the beginning). Tens of private courtyards participate in the festival and access to all the patios is free of charge.
If you happen to go to Córdoba during the festival, there will be a whole program and map, and timetable for when, where, and how to visit all the patios. You can read more about the festival on their website.
This is definitely the time when everyone shows off as much as possible to get the award. However, this festival attracts a lot of people – the city will be as busy as it gets!
Visit flower patios in Córdoba all year round on your own!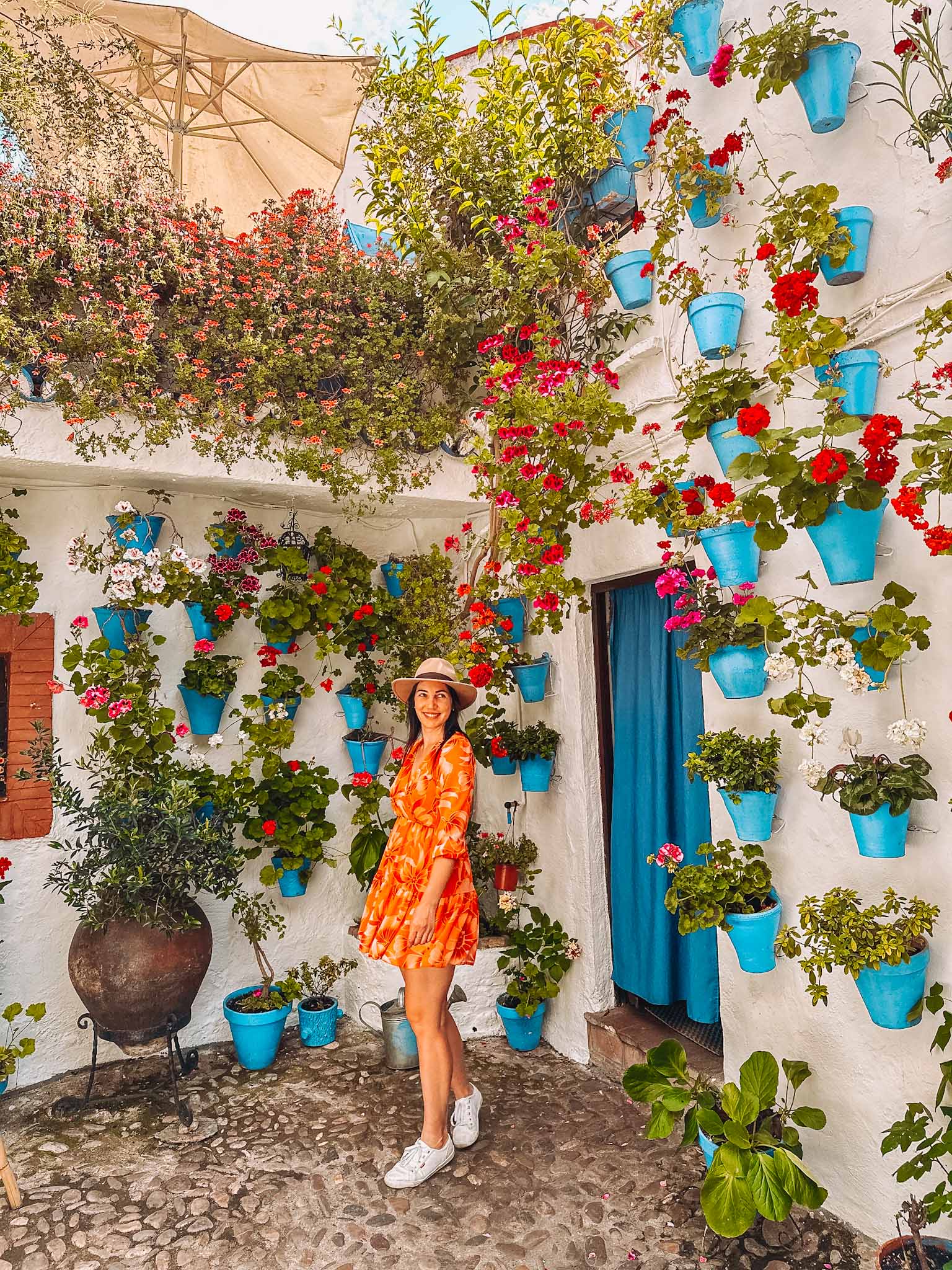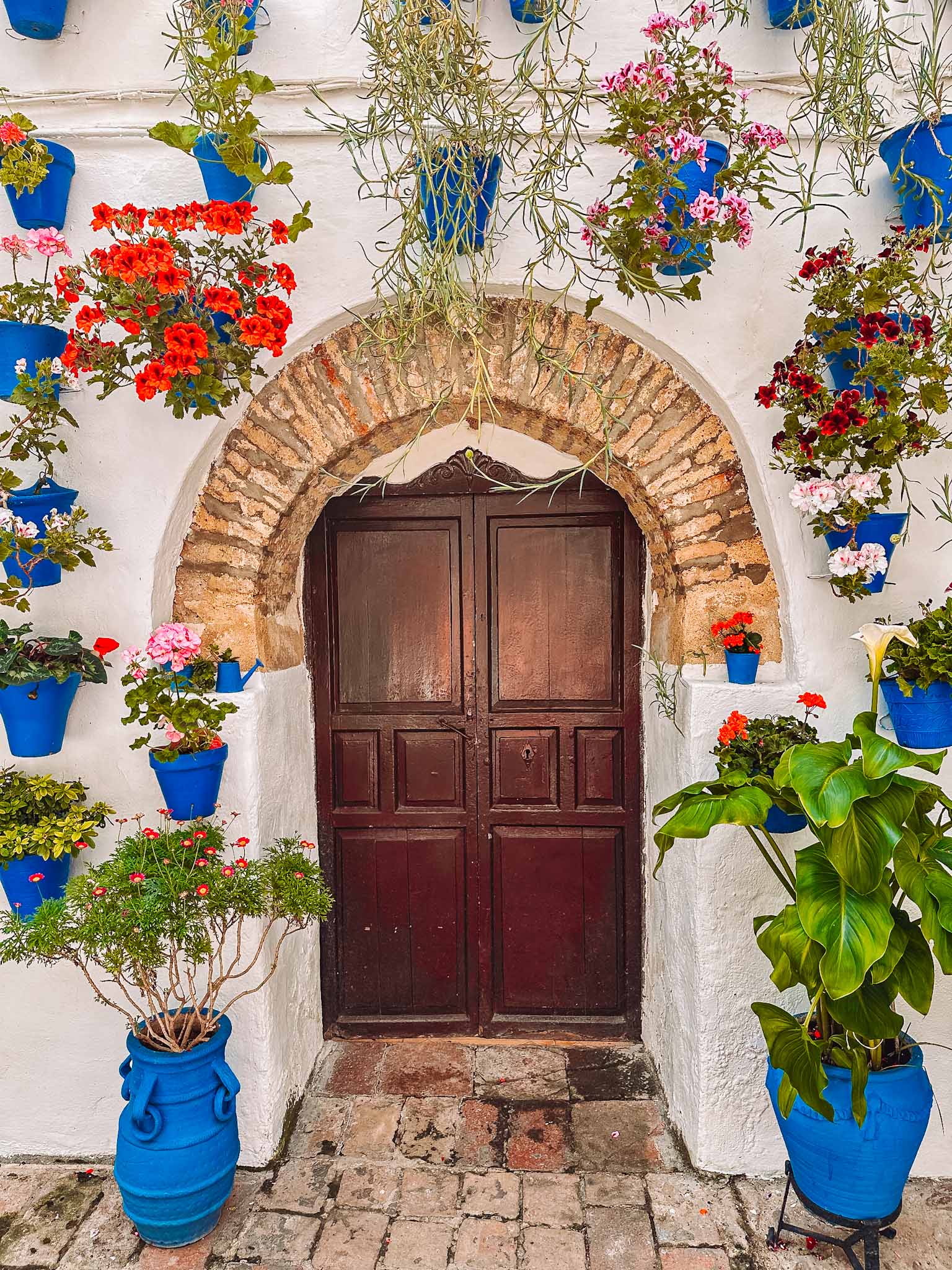 You can also visit the patios all year round on your own. You just need to be able to find them on the map on your own too! Many patios get maintained and remain beautiful throughout the year with spring, summer, and autumn months being the best ones when a lot of different flowers will be in full bloom.
There is a whole list of patios that you can visit either on your own or on a guided tour. Check out this website for more info! There you can download a pdf file with actual tourism information – look for patios in the list and see which ones are available at the time when you are visiting!
Walk Ruta de Patios Córdoba (on your own)!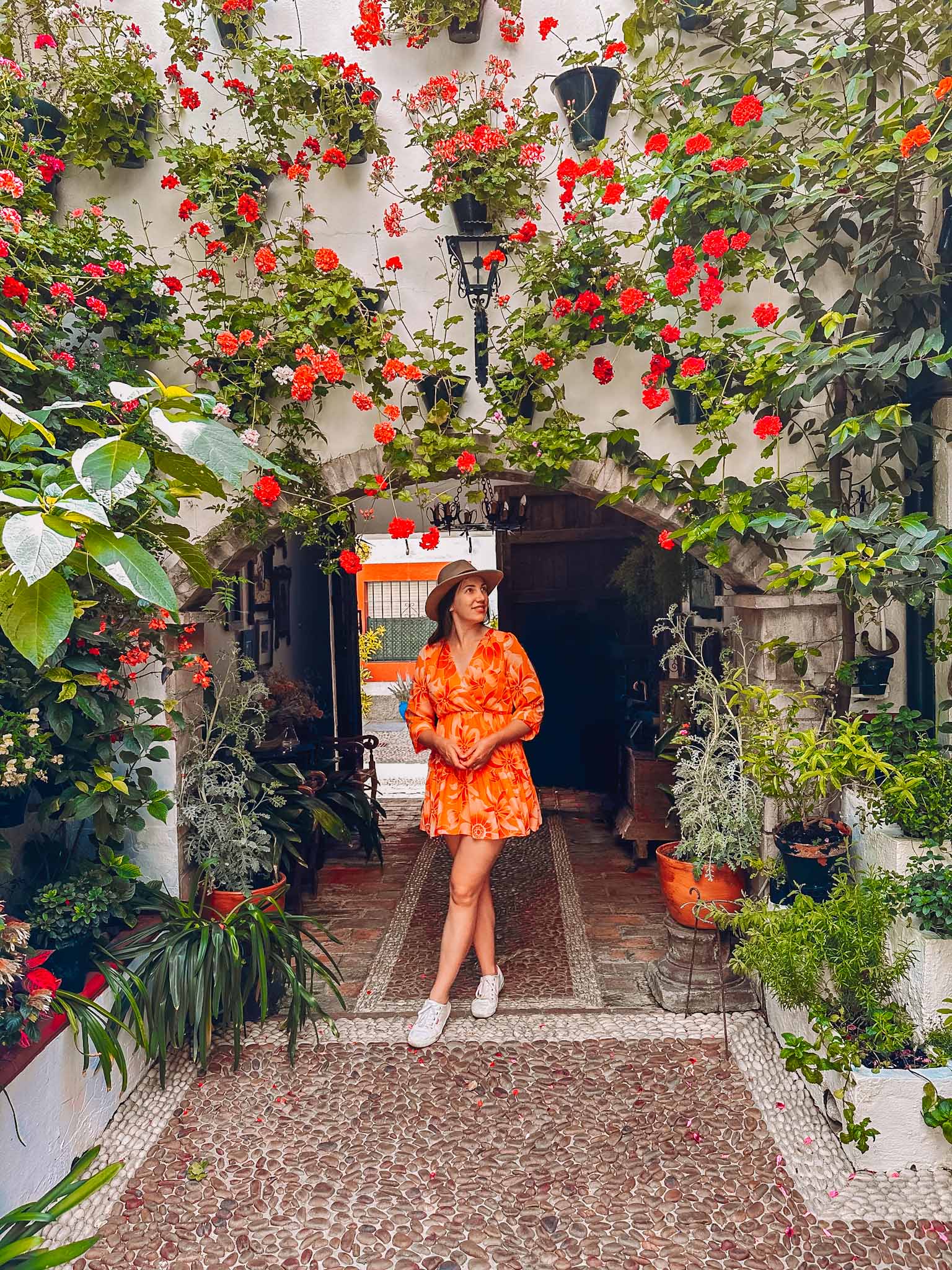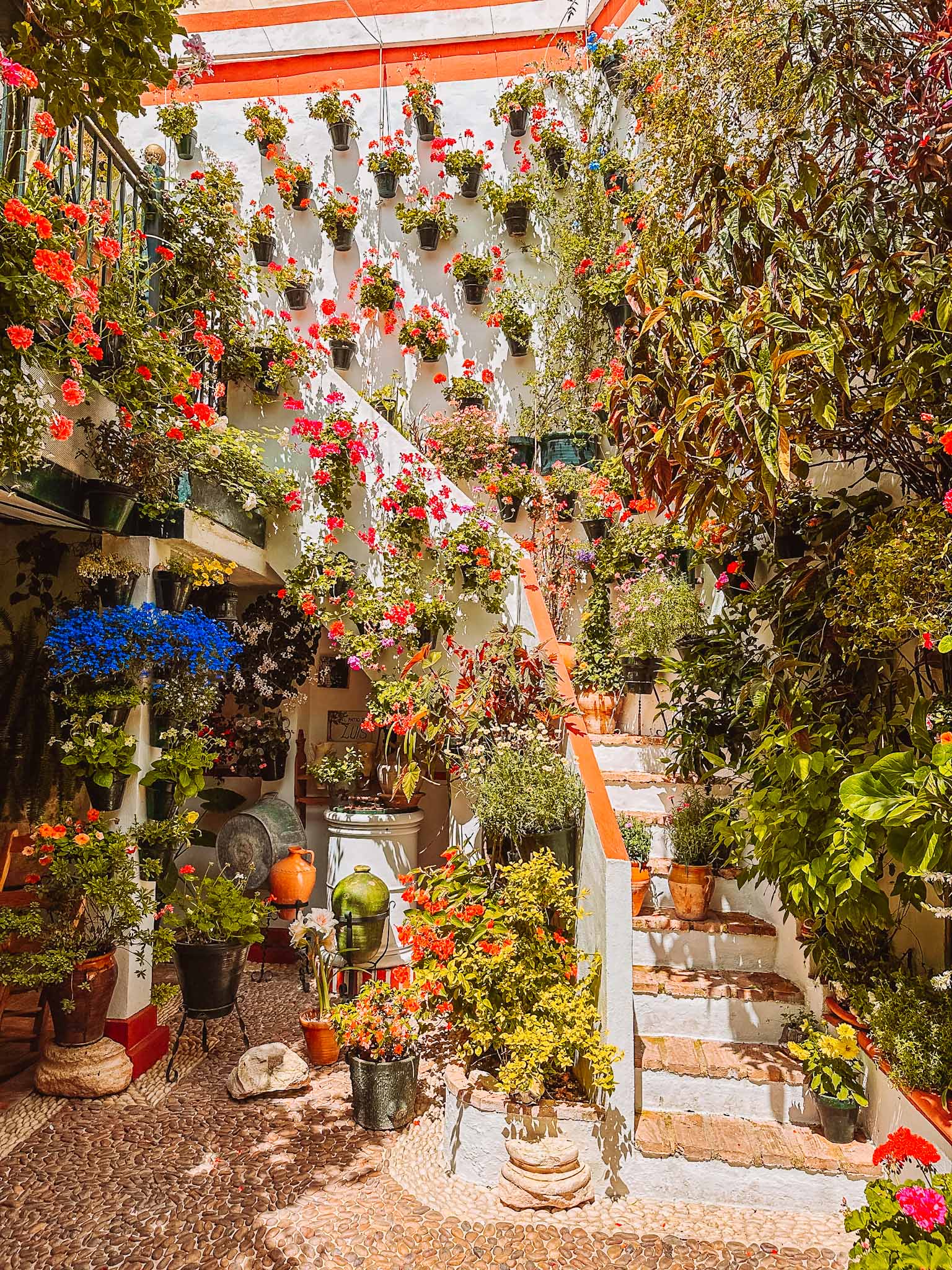 If you happen to visit Córdoba between February and June then you might want to consider walking Ruta de Patios Córdoba route! Some of the best and most awarded patio owners are collaborating to offer everyone a way to visit the most beautiful patios in Córdoba.
You can buy tickets (they cost 6 EUR per person) and get a map with 5 different patios in Córdoba. With this ticket, you can enter the courtyards during certain hours. You just need to be able to find them on the map (you can see the map on their website, but you will get a paper format at the ticket office)!
Ticket office location: Ruta de Patios Córdoba – ticket office
4. Be amazed by Palacio de Viana courtyards!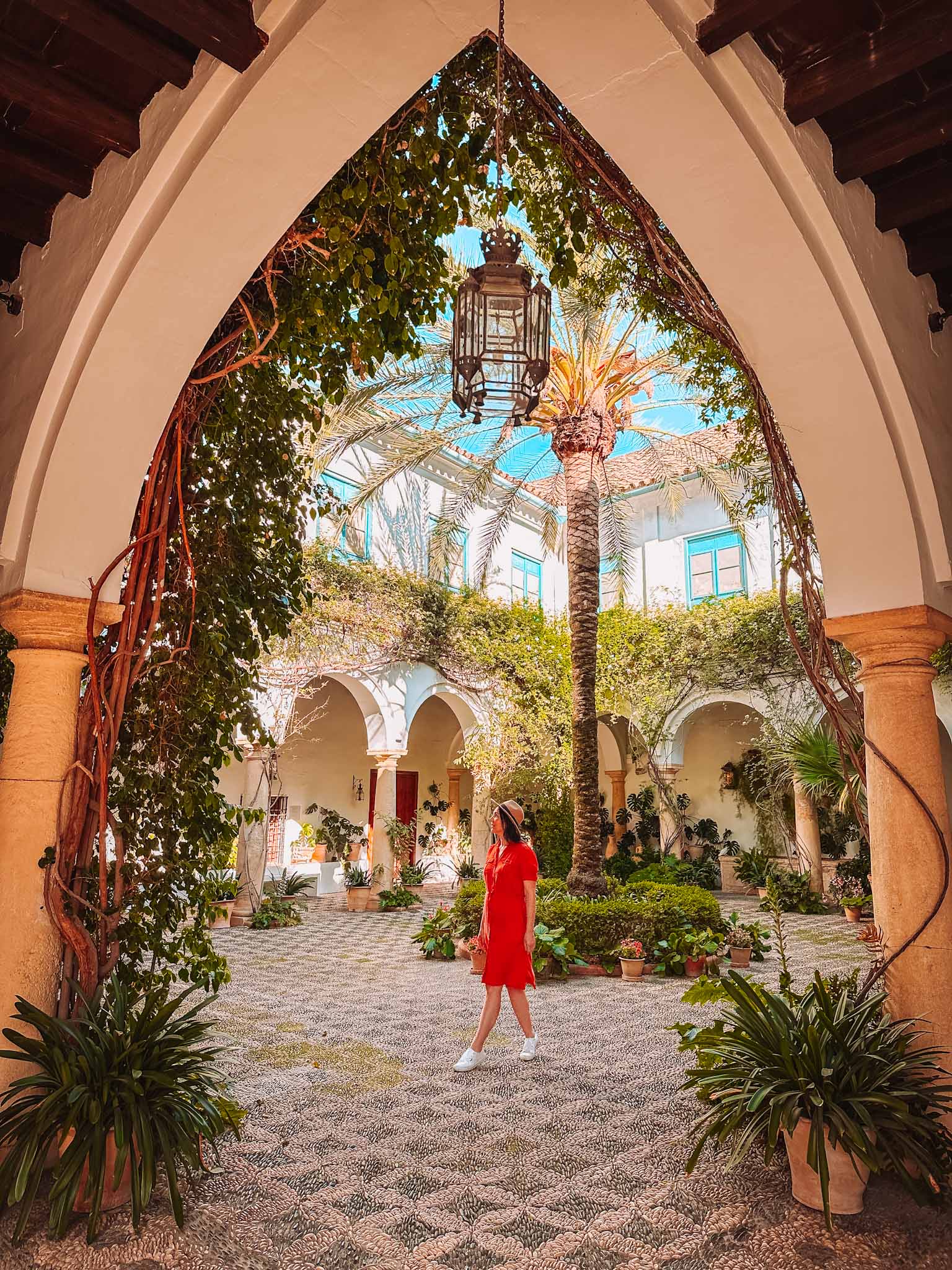 Palacio de Viana is a stunning Renaissance palace with numerous gardens, patios and courtyards, vibrant flowers and blooming bushes as well as rooms full of art collections and artifacts. Every corner around there was very picturesque and beautiful.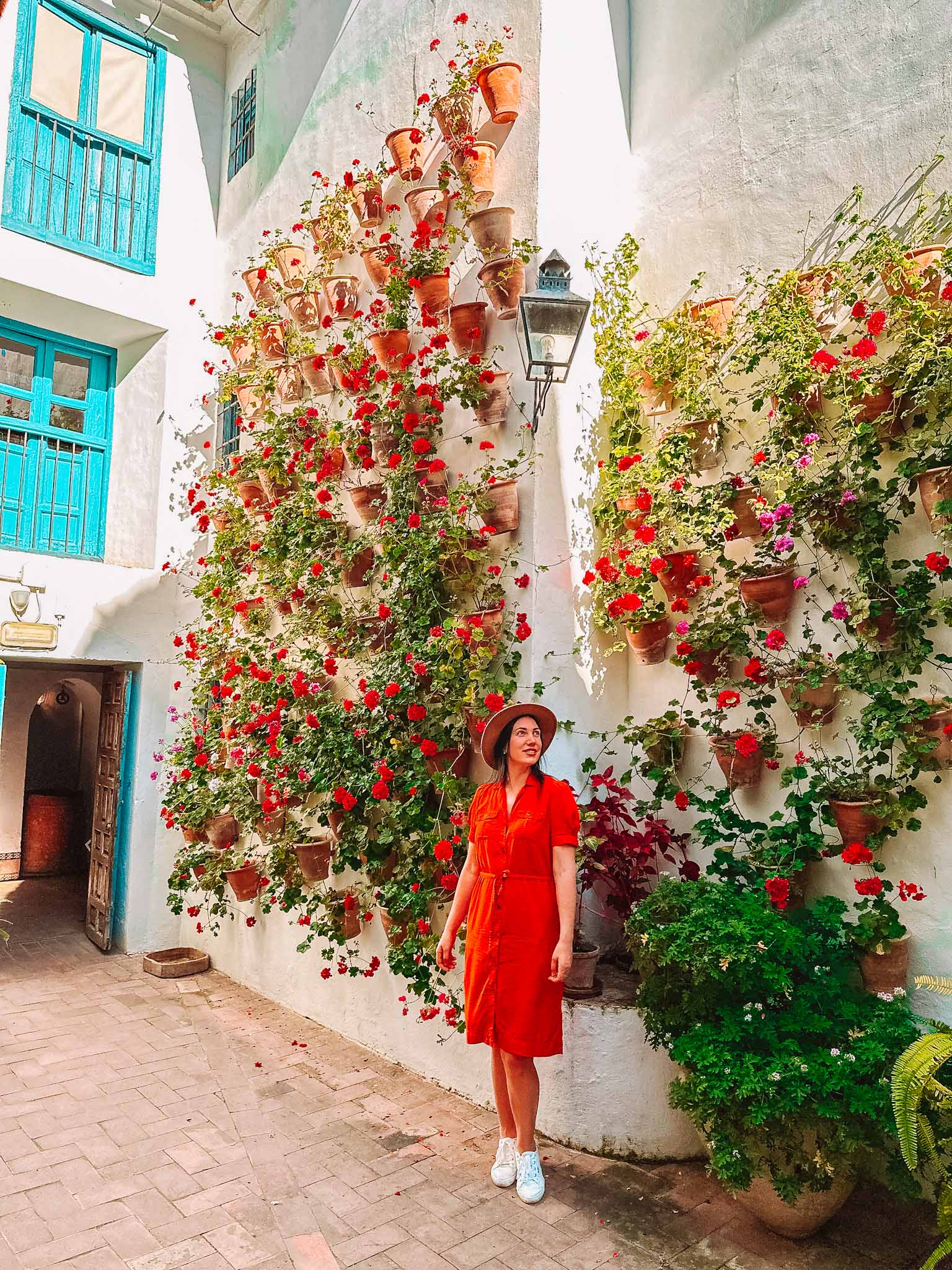 This palace-like house is a real example of how aristocratic and wealthy families lived in Córdoba centuries ago. Every room inside the house is filled with relics and appropriate tools that were used in each corresponding room during daily life centuries ago. It was pretty cool to see how they lived here!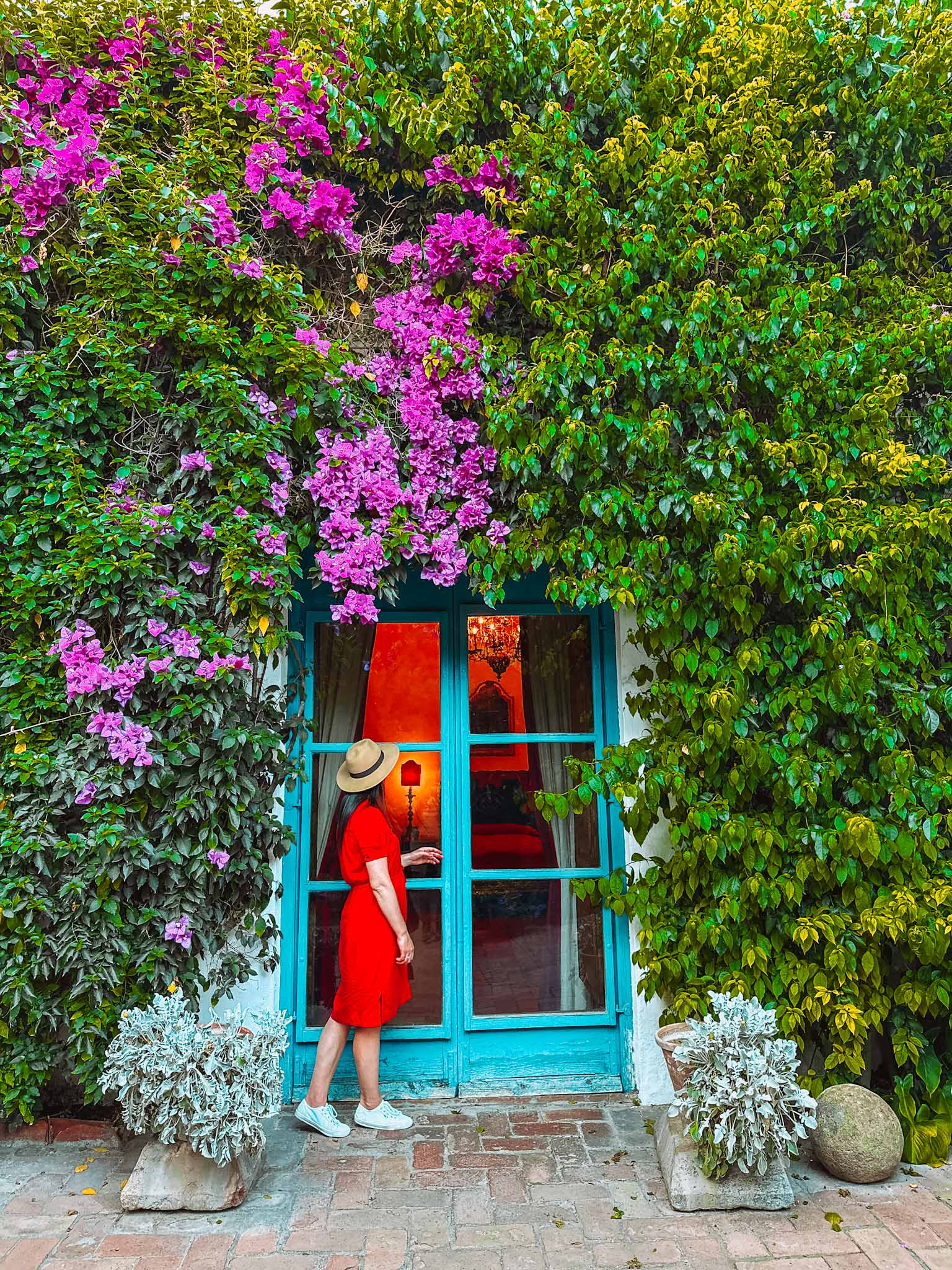 However, I have to admit that this place is famous for its' incredible courtyards. There are numerous courtyards and each is unique and well-maintained. There is an entrance fee to see Palacio de Viana, but at certain hours you can visit the courtyards for free. Check their website for more info!
Palacio de Viana is definitely a must-see tourist attraction in Córdoba! We arrived here shortly before closing and had limited time to explore all the rooms and corners, but I was stunned at how beautiful everything was and how big this place was. It felt like a never-ending maze of gardens!
Location: Palacio de Viana
5. Try different foods at Mercado Victoria food stands!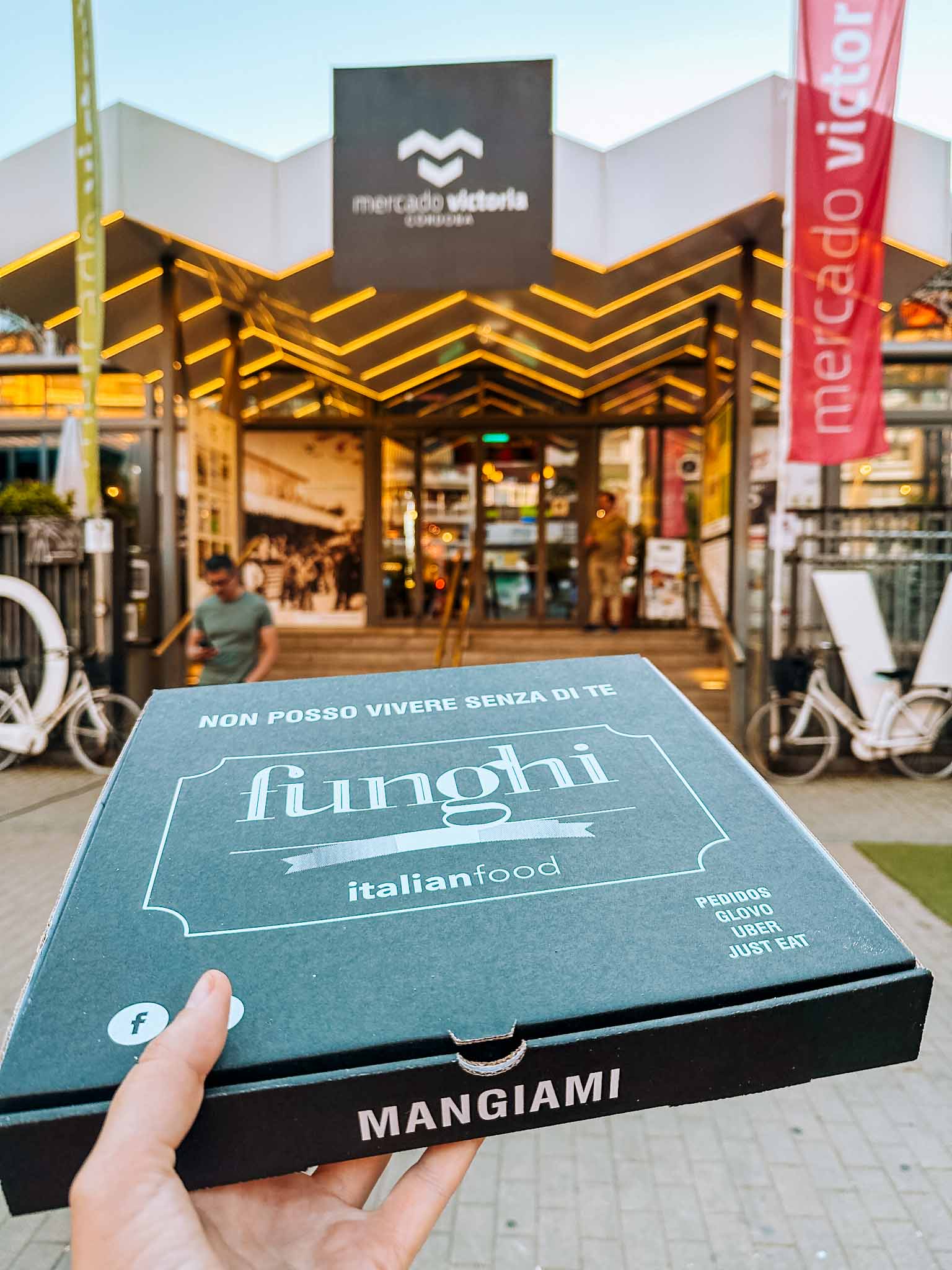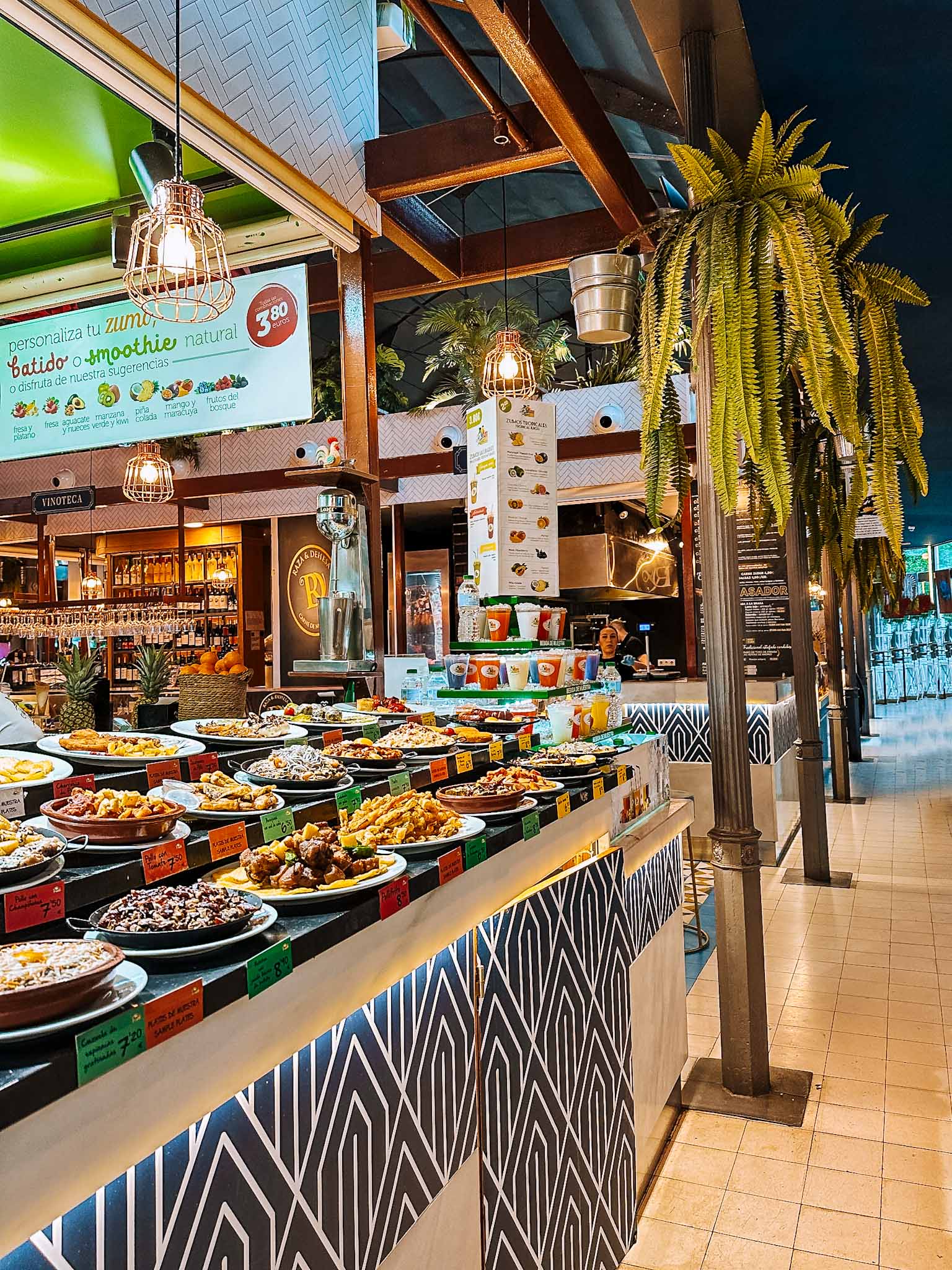 Mercado Victoria is a modern food court with gastro bars and food stands specializing in Andalusian tapas and other dishes. The market is located inside one of the city's parks – Jardines de la Victoria. This was one of my favorite places in Córdoba and you should definitely come here to eat!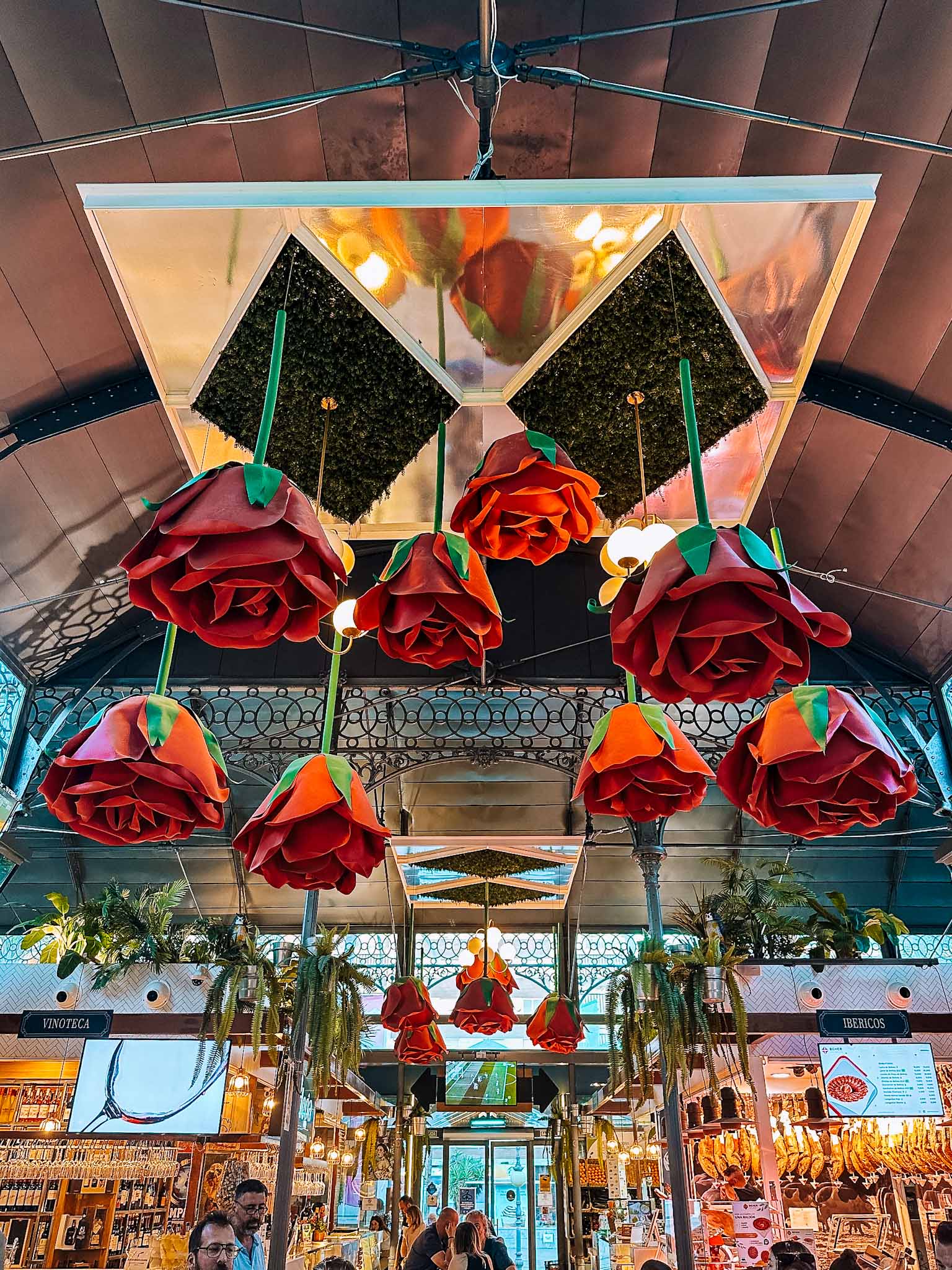 Not only the market is modern and well-maintained, but it offers a wide variety of World cuisine – including Mexican, Italian, Arabic, and, of course, Spanish dishes. You can go there, choose what kind of food you like, order it, and then sit at one of the tables inside or outside the market.
We didn't have too much time, so we opted for a tasty takeaway pizza, but I did walk around the market. Many places looked really good. If we had more time, I would definitely go back and try some other food stands! Besides, the atmosphere there is fantastic – the market is located inside a beautiful park!
Location: Mercado Victoria
6. Admire the ancient Puente Romano de Córdoba & climb the tower!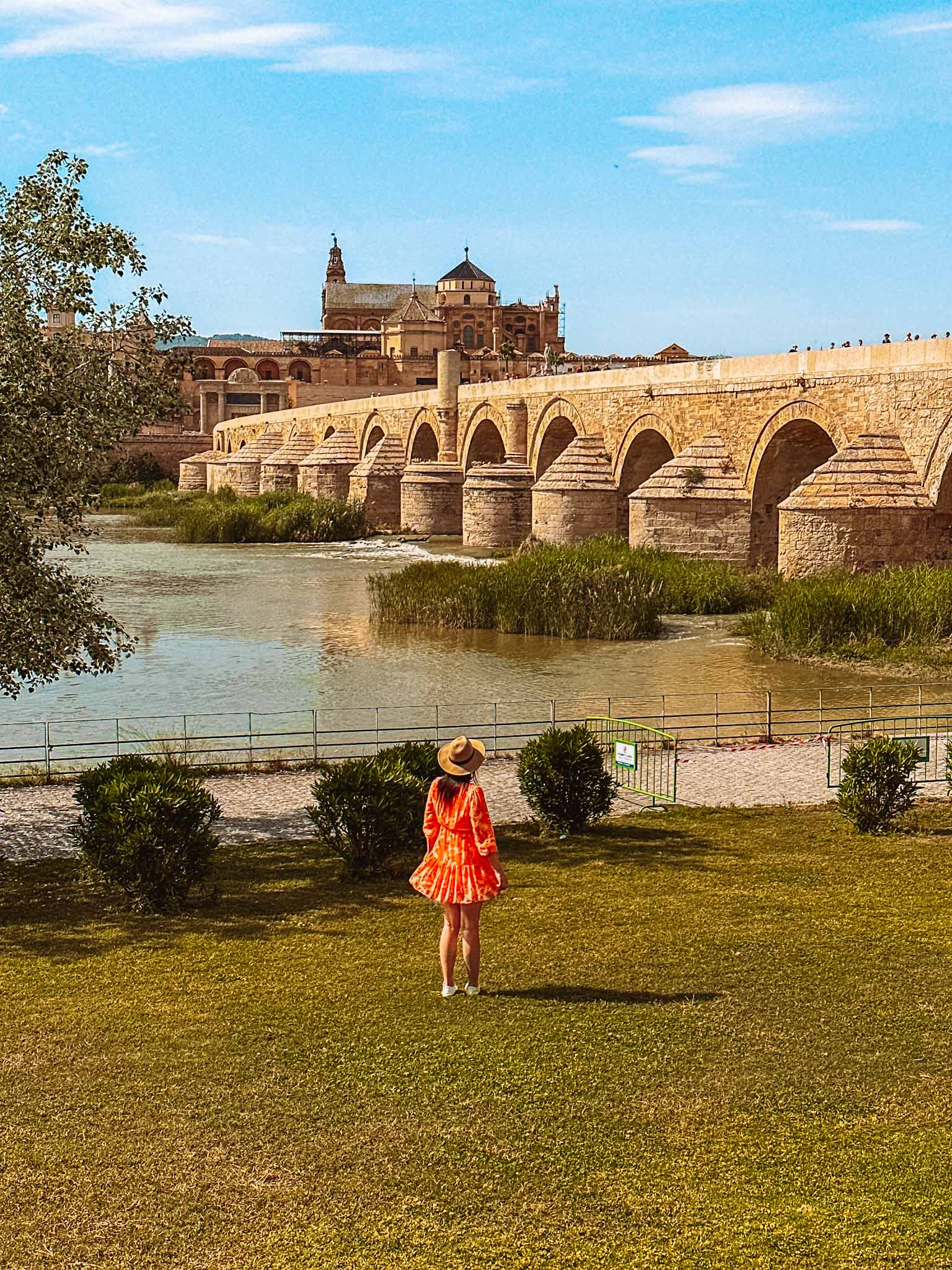 The iconic Roman Bridge of Córdoba is one of the symbols of Córdoba city. It is a long, arched bridge crossing the Guadalquivir river and connecting both sides of the city. The bridge dates back to the 1st century BC when it was built by the Romans. It has been reconstructed multiple times.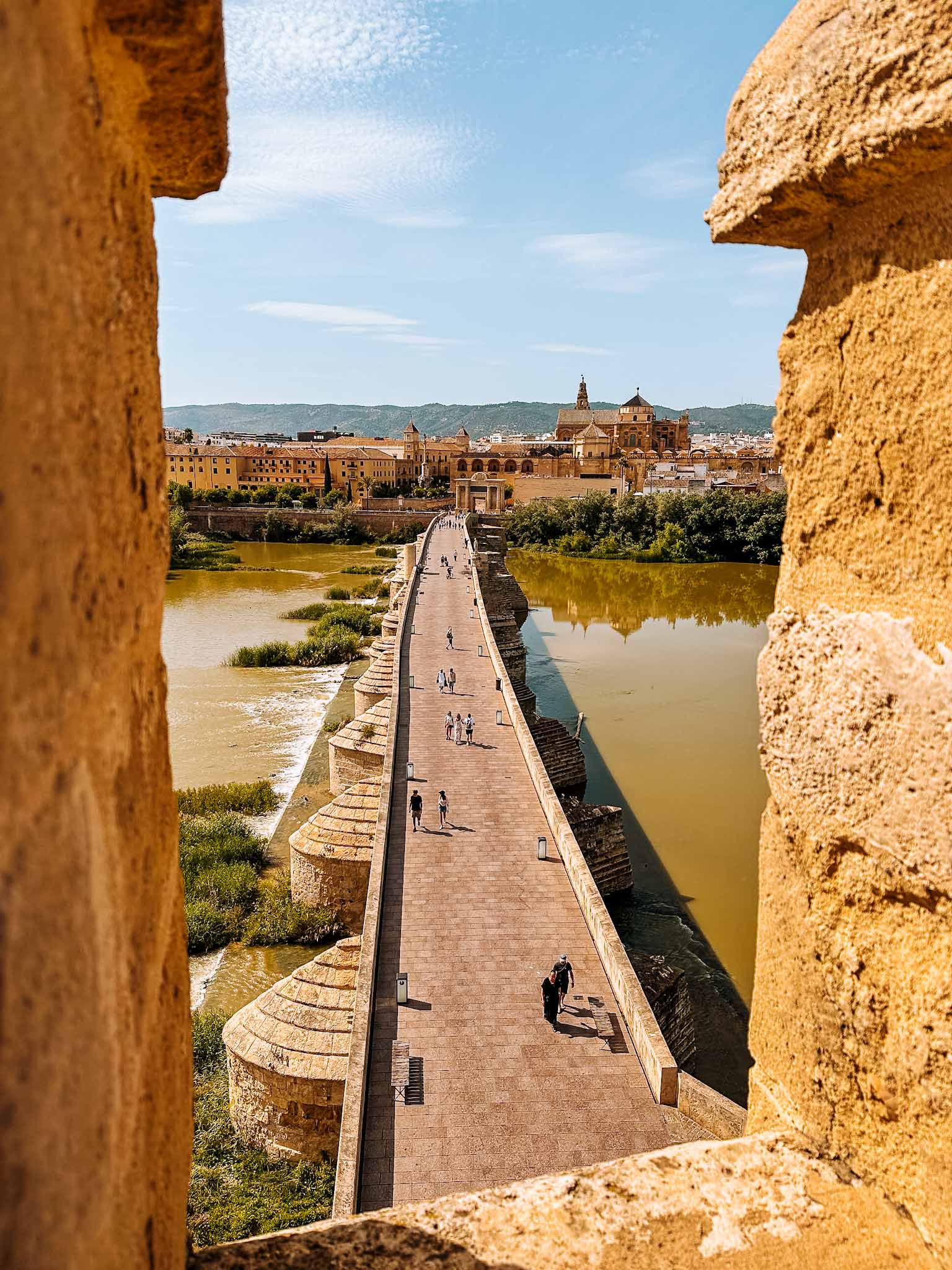 Crossing the bridge is a must-do thing when visiting Córdoba. There is a big stone tower at the end of the bridge – Torre de Calahorra. Today it hosts a small museum about Córdoba and offers amazing views over Córdoba city from the roof (you can climb up there!).
However, on the side of the Historic Center, at the end of the bridge, you will find Puerta del Puente (Gate of the Bridge). This gate was built during the 16th century and, being part of the defensive walls of Córdoba, it served as an entrance to the city.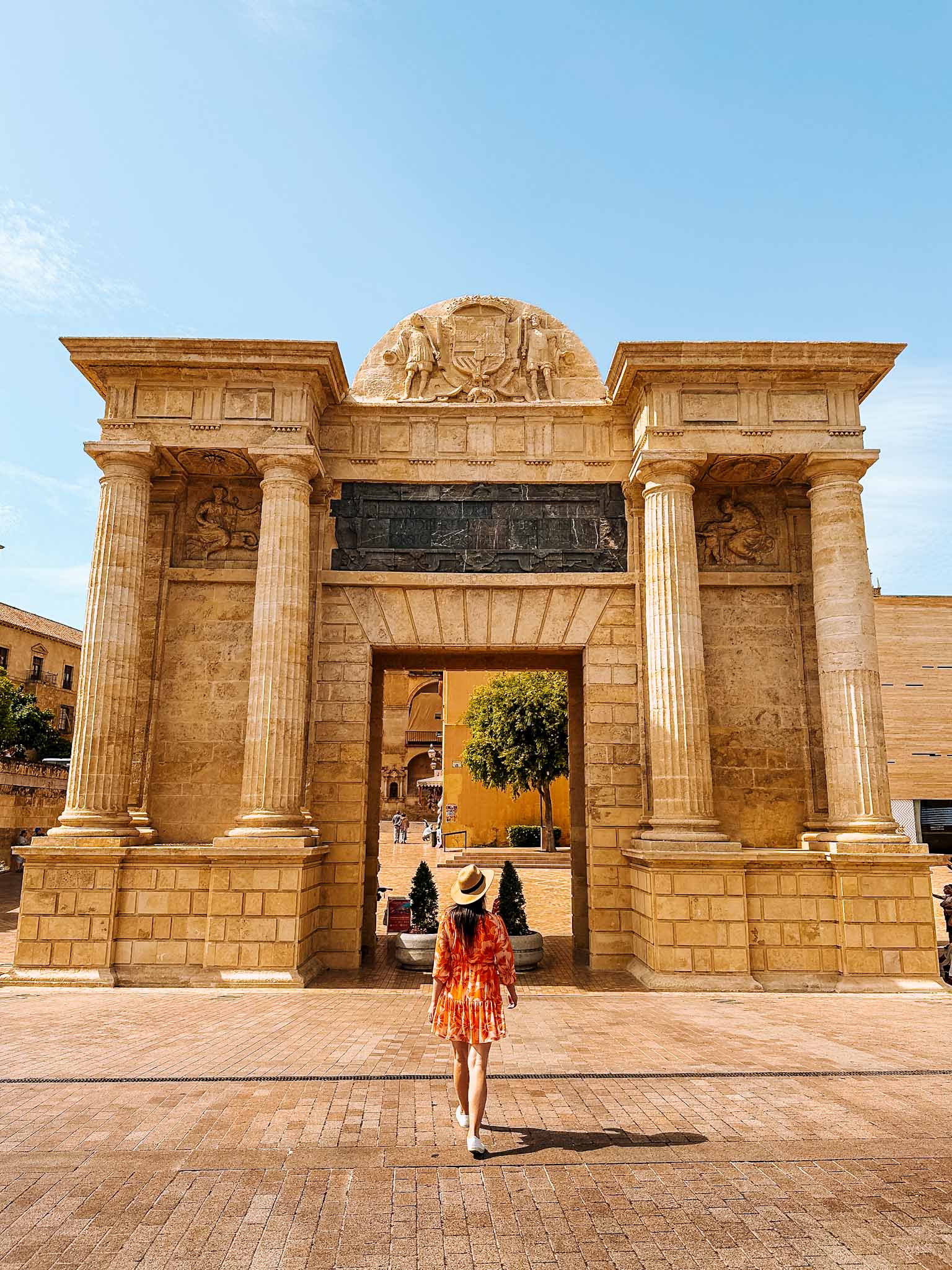 Today this massive gateway only serves the purpose of a beautiful reminder of the past days. The gate has two beautiful columns and sculptures on both sides and a coat of arms in the middle. Definitely check out this gate when you walk by!
Location: Puente Romano de Córdoba – Torre de Calahorra – Puerta del Puente
7. Try local wine and tapas from Córdoba province!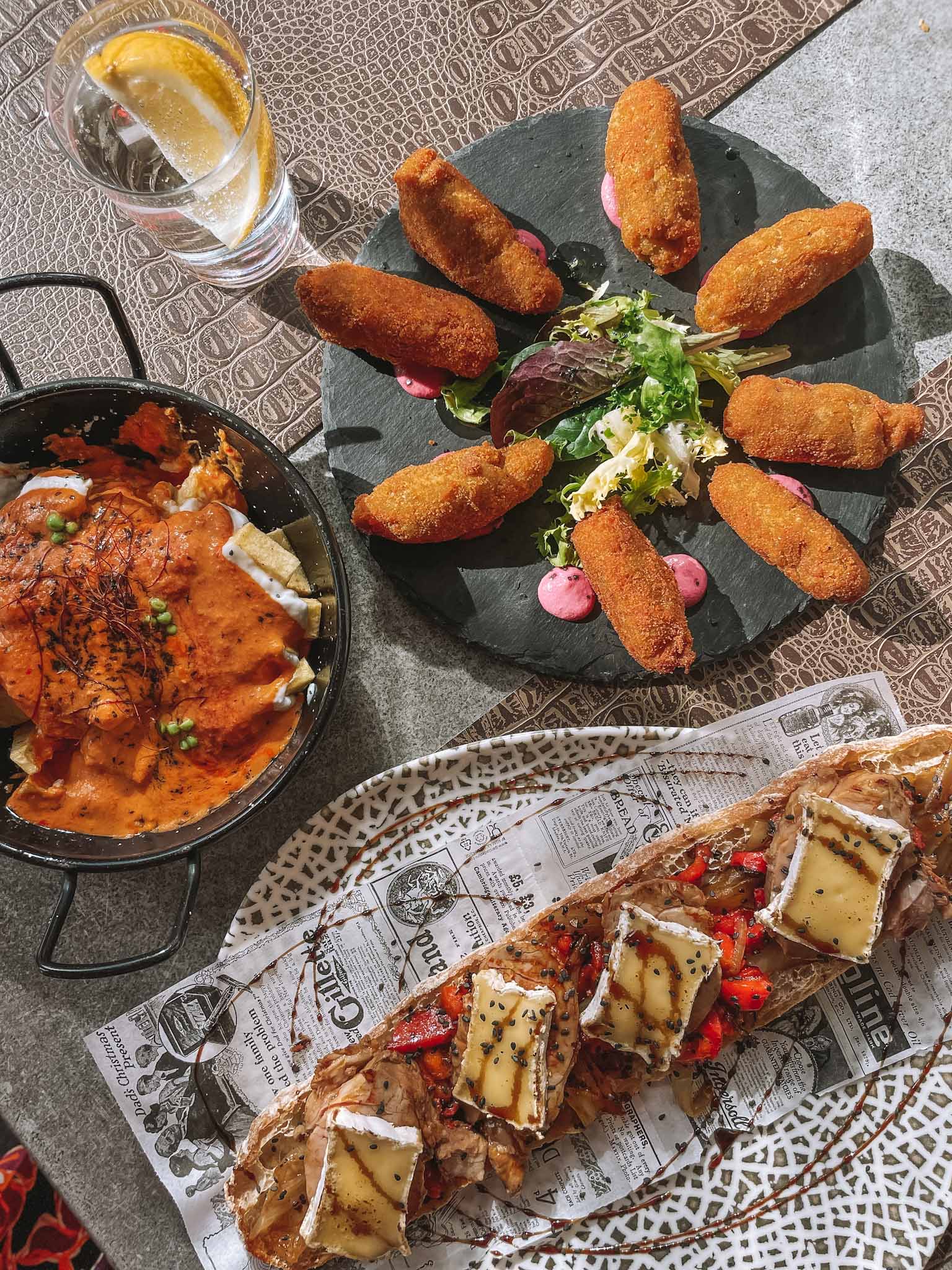 There is no better way to enjoy local culture than by tasting local food and drinks. Córdoba province hosts one of the historical wine regions of Spain – Montilla-Moriles. Locals are very proud of their winemaking, so trying Córdoba's wine is a must!
The best way to try their wines is by joining a local wine-tasting evening in small groups, where you will taste 4 different wines from Córdoba province accompanied by some tapas. Besides, this way you will be able to learn everything about Córdoba's history as a wine-making region.
Another must-do thing in Córdoba is trying local food!
You can do that by going to restaurants and asking for local dishes. Or you can go to a local market and see what they offer there. But the best way is to learn from a local guide while walking a tapas tour through the city and eating local delicacies! Really recommend!
Location: Local wine tasting (buy tickets) – Local tapas tour (buy tickets)
8. Explore the towers and gardens of Alcázar de los Reyes Cristianos!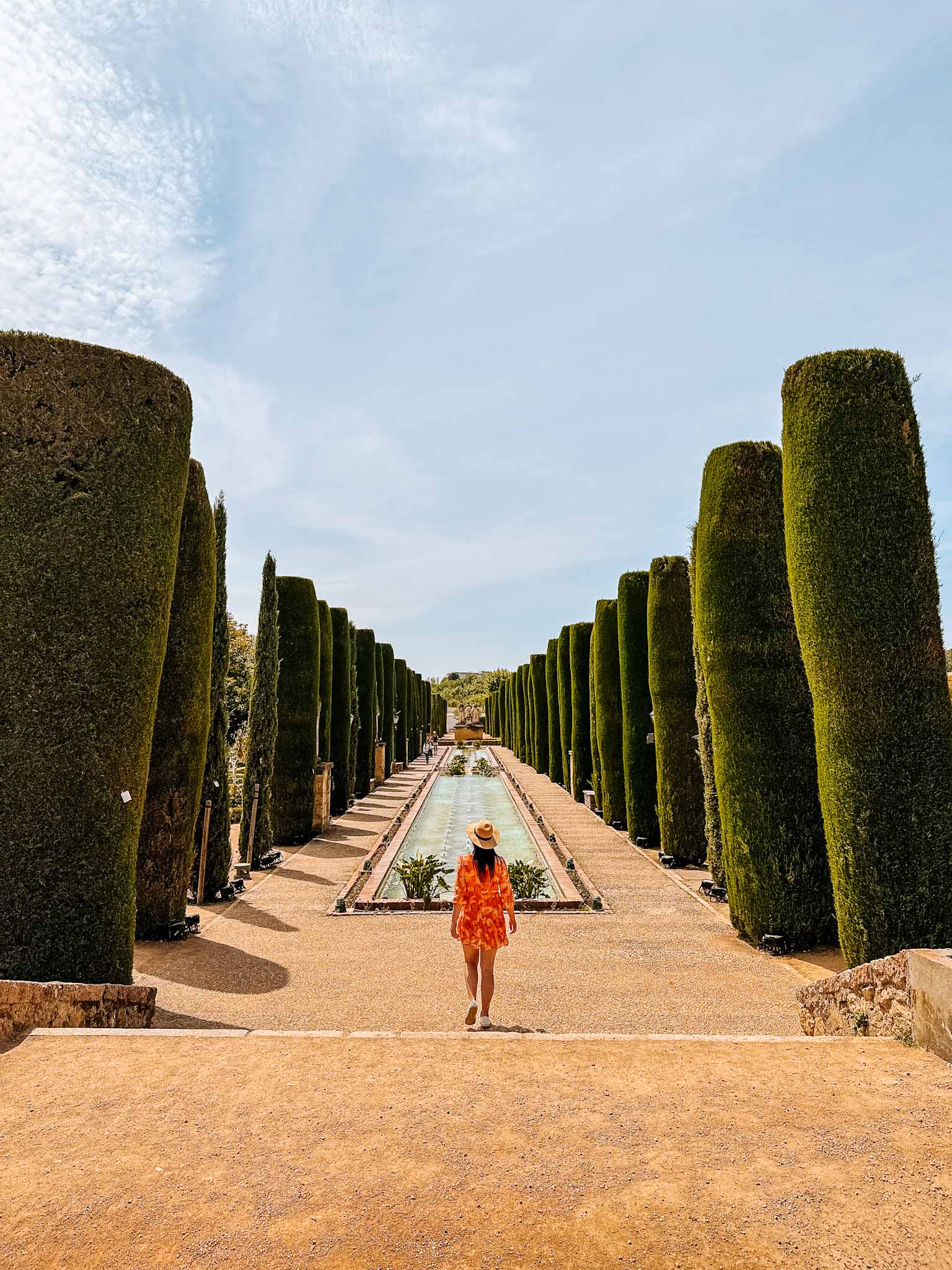 Alcázar de los Reyes Cristianos are premises of a 14th-century palace. There is a palace, courtyards, defensive walls and towers, and extensive decorative gardens with fountains and pools. Before going to Alcázar you need to buy tickets. You can get them online or at a ticket office in the nearby park.
Book now: Skip-the-Line Entry Ticket and Guided Tour to Alcazar of Cordoba
The palace itself was not too exciting at least for us, however, we liked climbing up the defensive walls and towers to see Córdoba from above. Without a doubt, the most beautiful part of Alcázar de los Reyes Cristianos was the extensive gardens. They really take care of the gardens here! So beautiful!
There were multiple rectangular pools with fountains, other fountains with sculptures, and decorative trees cut into different shapes. There were majestic statues of the Christian kings and endless flower fields. I bet upkeeping the garden takes a lot of effort as Córdoba is the hottest city in Europe!
We have visited almost all of the major fortresses in Andalusian cities. Although this palace was not too impressive, the gardens, on the other hand, were amongst the most beautiful ones we saw in Andalusia. The entrance fee of 5 EUR is definitely not too much for a place like this!
Location: Alcázar de los Reyes Cristianos (entrance)
9. Relax at a rooftop bar to see Córdoba from above!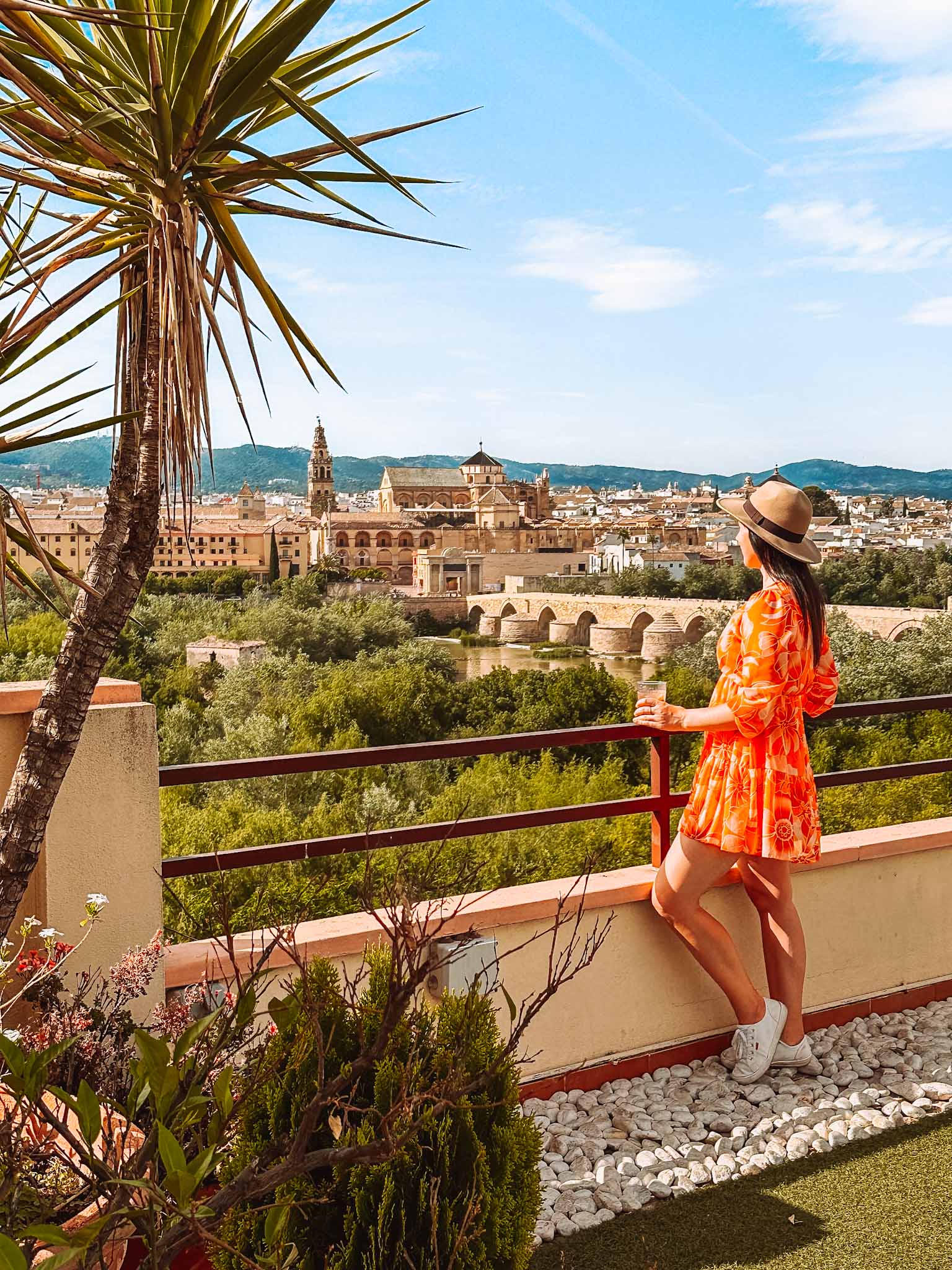 I always love seeing places from above. Even better if I get a snack or a drink while doing so! We went to a nice rooftop bar at Hotel Hesperia Córdoba which had this fantastic view of the famous Puente Romano de Córdoba bridge and the city.
The rooftop bar on the roof of Hotel Hesperia Córdoba only serves drinks. You can visit the bar even if you are not staying at the hotel. You can check their working hours online. We went there during the day and it was almost empty.
It was quite nice to sit on the roof and enjoy the views for a while. You can see the whole bridge and other famous city landmarks – the cathedral and the bell tower. Definitely one of those special hidden gems in Córdoba!
Location: Hotel Hesperia Córdoba
10. Buy local souvenirs at Zoco Municipal de Artesanía!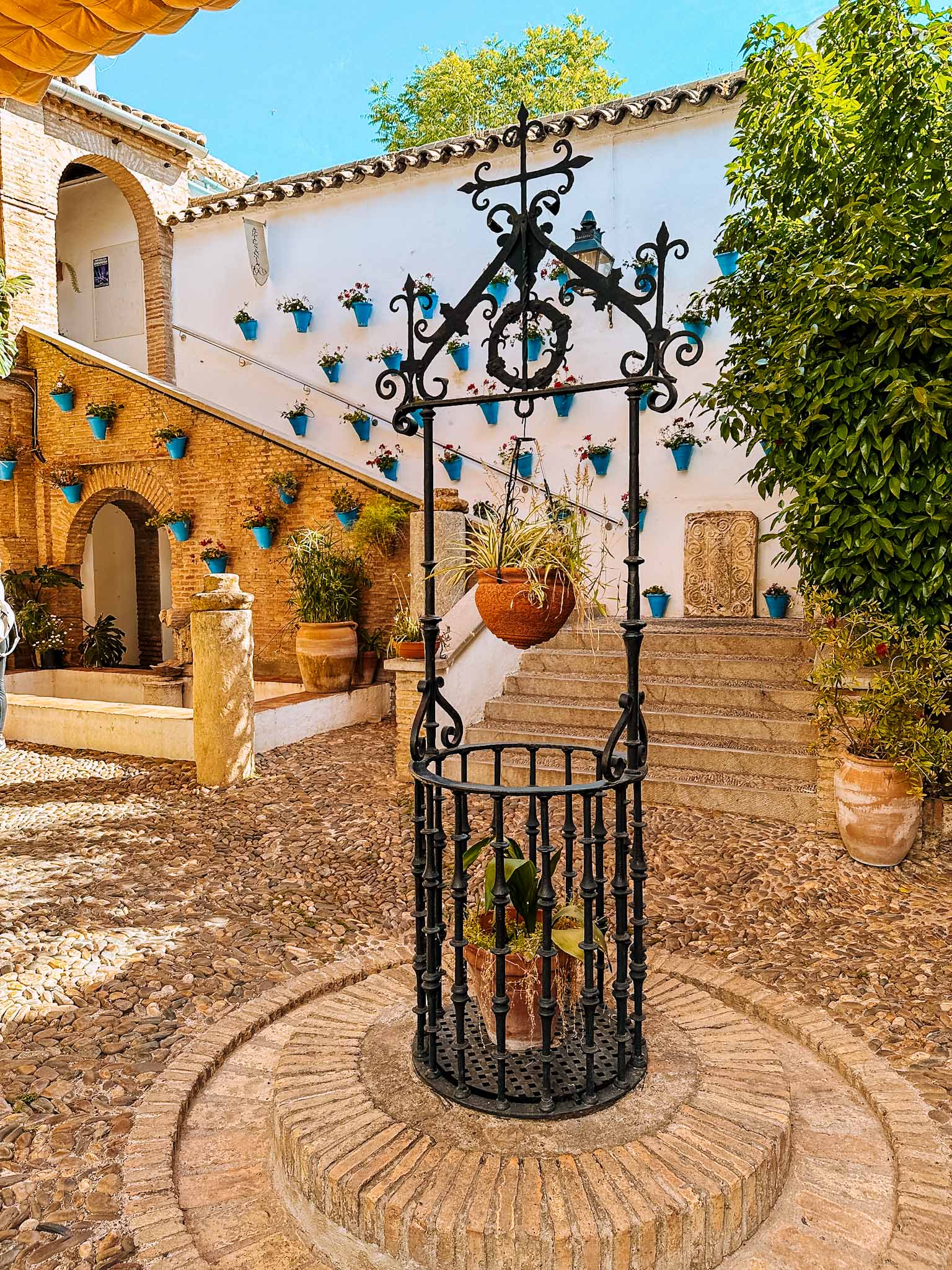 Zoco Municipal de Artesanía is a hidden square in the heart of the Córdoba Historic Center. In case you are on a hunt for some souvenirs and fancy local art, crafts, and handmade good then this is the place to go. Entrance to this place is free, so definitely stop by!
Zoco Municipal de Artesanía is a typical Andalusian courtyard located between houses and features multiple local artisan workshops and shops. The courtyard is beautifully maintained with a fountain, plants, and flower pots on the walls.
Even if you are not looking for something to buy, definitely walk through this hidden corner of Córdoba and at least take some photos as souvenirs. There are charming spots all around the patio – starting with archways, decorated steps, and flowerpot walls. It was quite dreamy!
Location: Zoco Municipal de Artesanía
11. Explore authentic Andalusian home – La Casa Andalusí
La Casa Andalusí or the Andalusian House is a museum-house. Built in the 12th century it depicts a typical home in the Moorish Córdoba so you will notice many design pieces and objects typical to the Islamic architecture and style. The entrance fee to this museum was 4 EUR.
The visit to the house includes a home, a paper museum, a large coin collection, a beautiful patio, and a basement. Although the place is quite small, we very much enjoyed walking around the property and discovering secret corners. In the end, you exit through a shop where you can buy some souvenirs.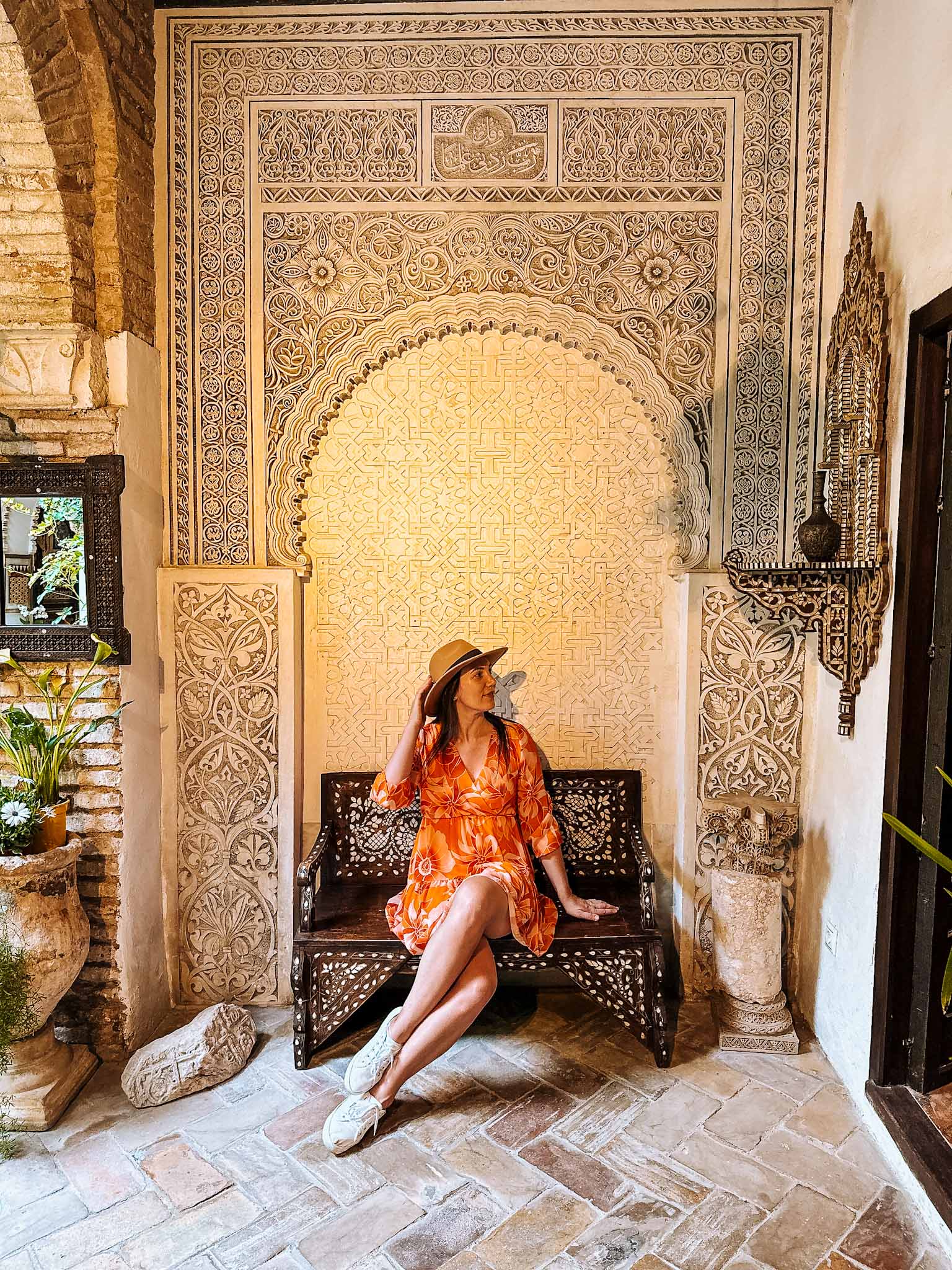 La Casa Andalusí is a great place to go if you have already visited Córdoba's main attractions and have some time to spare. We spent around 45 minutes exploring all the rooms and basement areas here. With the same ticket, you can enter another museum next-doors – the Alchemy Museum (we didn't go).
Location: La Casa Andalusí
12. Unwind from the stress at 'Hammam Al Ándalus' Arab baths
Did you know that Córdoba once was the capital of Islamic Spain when it was under Arab rule? Yes, during the 10th century, this city blossomed into the largest economic and cultural center of the Western world. The social and cultural life was buzzing through the streets of this city.
One of the rituals that was an integrated part of people's lives was the hammam or the so-called Arab Baths. Offering relaxation in multiple rooms of different temperatures (from cold to hot), the hammam is a form of therapy, a method of cleansing, and a place for relaxation.
After all the traveling, enjoy the ultimate experience and relax in these authentic Arab baths like people did in the old times! I do recommend having a massage as well – there is a massage with essential oils and the exclusive massage (traditional skin cleansing ritual 'Kessa'), which takes place on a warm stone!
Book now: Hammam Al Ándalus entry ticket
13. Get to know the famous Jewish Quarter!
Explore the city's historic Jewish Quarter! The Jewish Quarter or the Judería is one of the most visited areas in Córdoba and walking through the narrow winding streets of this neighborhood is a must! There are a couple of spots you can visit inside this neighborhood.
One of the spots to visit is the statue of Maimónides. Maimónides, born in Córdoba, was a Jewish philosopher and astronomer who later became one of the most influential scholars and physicians of the Middle Ages, and his influence still remains today.
The statue is located next to the Plaza de Maimónides square and the Bullfighting Museum of Cordoba. Definitely pass by if you are in the area! I love how they placed his statue next to Plaza Maimónides square which is where he was born in a nearby house and where he spent his childhood.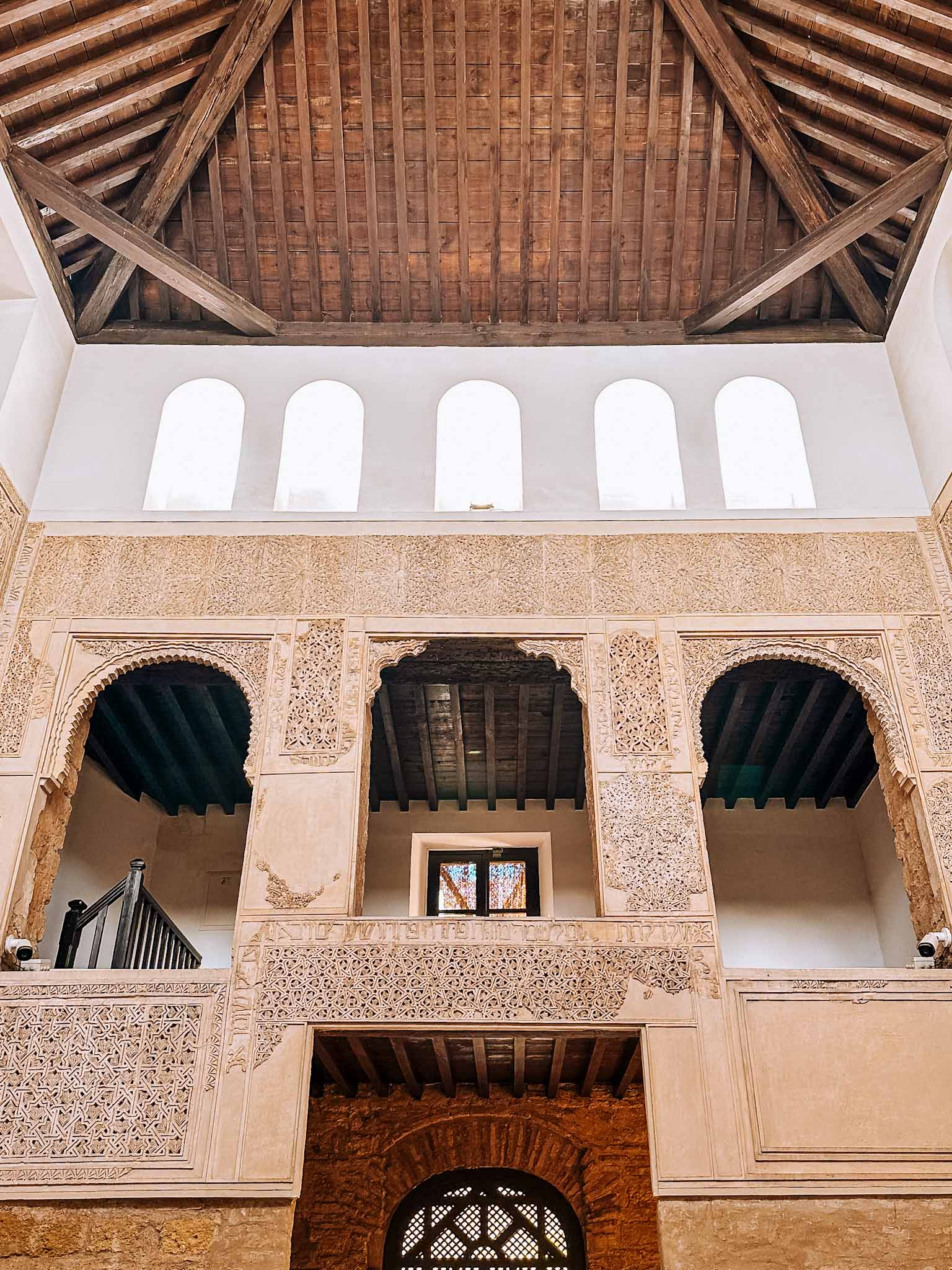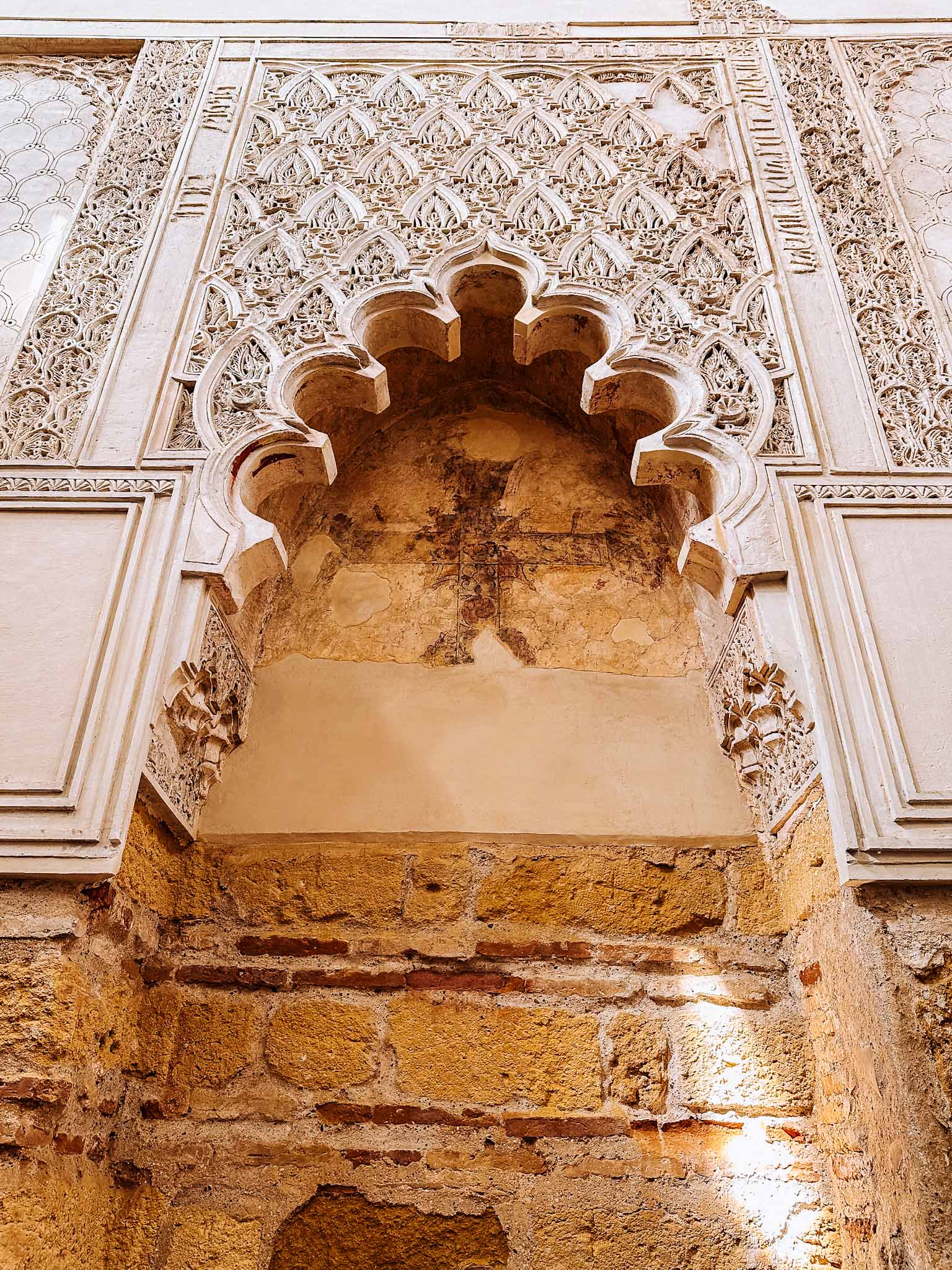 Other interesting spots to visit in this neighborhood include the Zoco Municipal de Artesanía Arabic market that I have already mentioned and also the Synagogue. Or what is left of it. The entrance to the synagogue is free so definitely stop by to admire the ornate decorations of this place!
Built in the 14th century this Synagogue is very beautiful – it was designed according to the best Mudejar architectural style tradition. There are only two synagogues left in Andalusia (and only a couple of them in Spain) from that period and this is one of them.
Location: Estatua de Maimónides – Zoco Municipal de Artesanía – Córdoba Synagogue
14. Get lost and find hidden gems in the Old Town streets!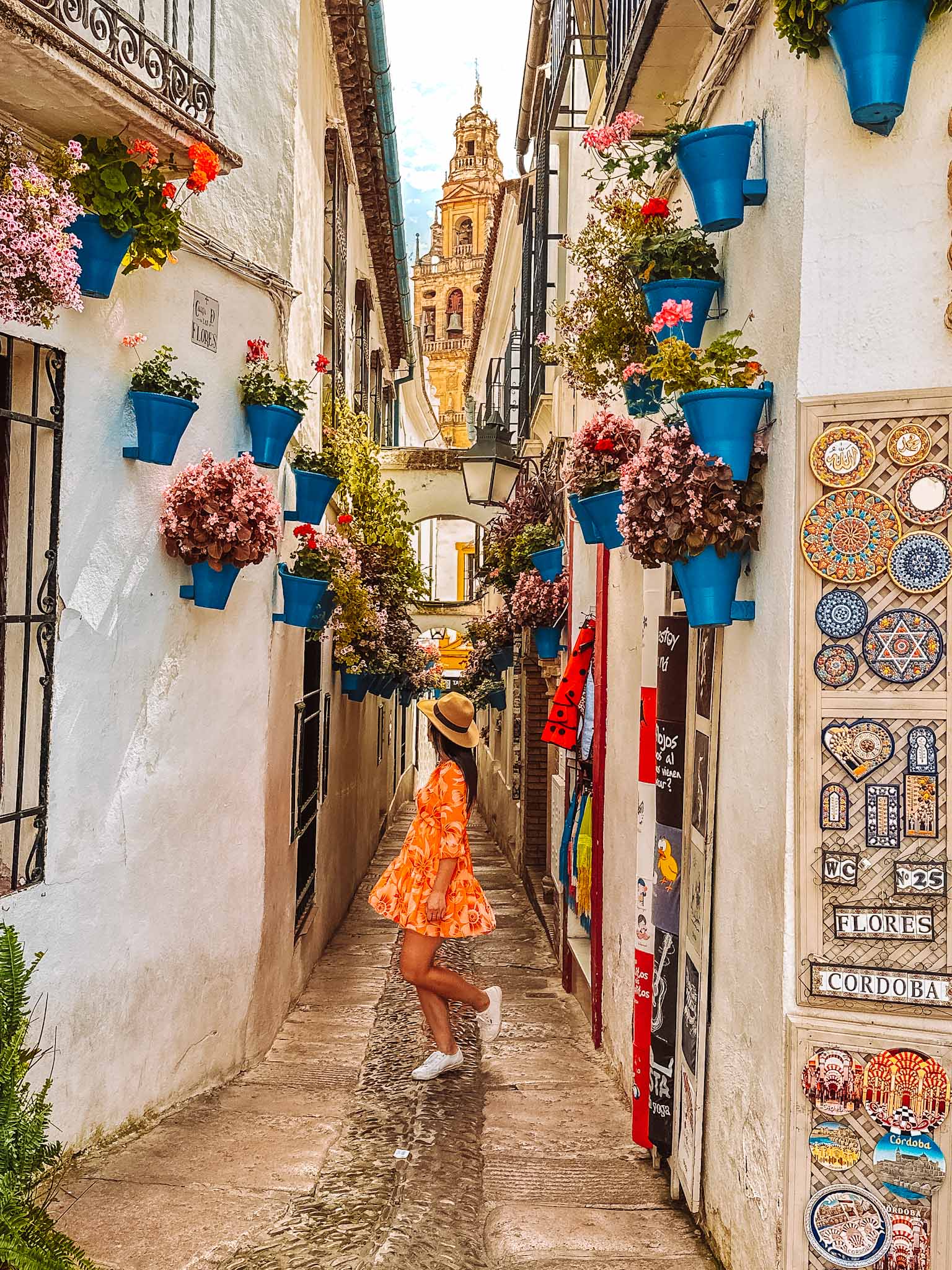 There are many interesting spots around Cordoba Historic Center – the UNESCO World Heritage Site. When you are done visiting the must-see places like the cathedral and the 'patios' it is time to check out some hidden gems and secret spots around the city.
Read more >>> 15 hidden gems and secret spots in Córdoba, Spain
Probably one of the most famous 'secret spots' in Córdoba is this little alley – Calleja de las Flores (photo above). It is a super narrow street right in the heart of the Historic Center filled with flower pots and plants. There are also two arches in the middle of this little street.
However, the most unique thing about this place is that you can see the striking Torre Campanario bell tower standing above the street. Makes for a fantastic photo composition in one of the most picturesque places in the city.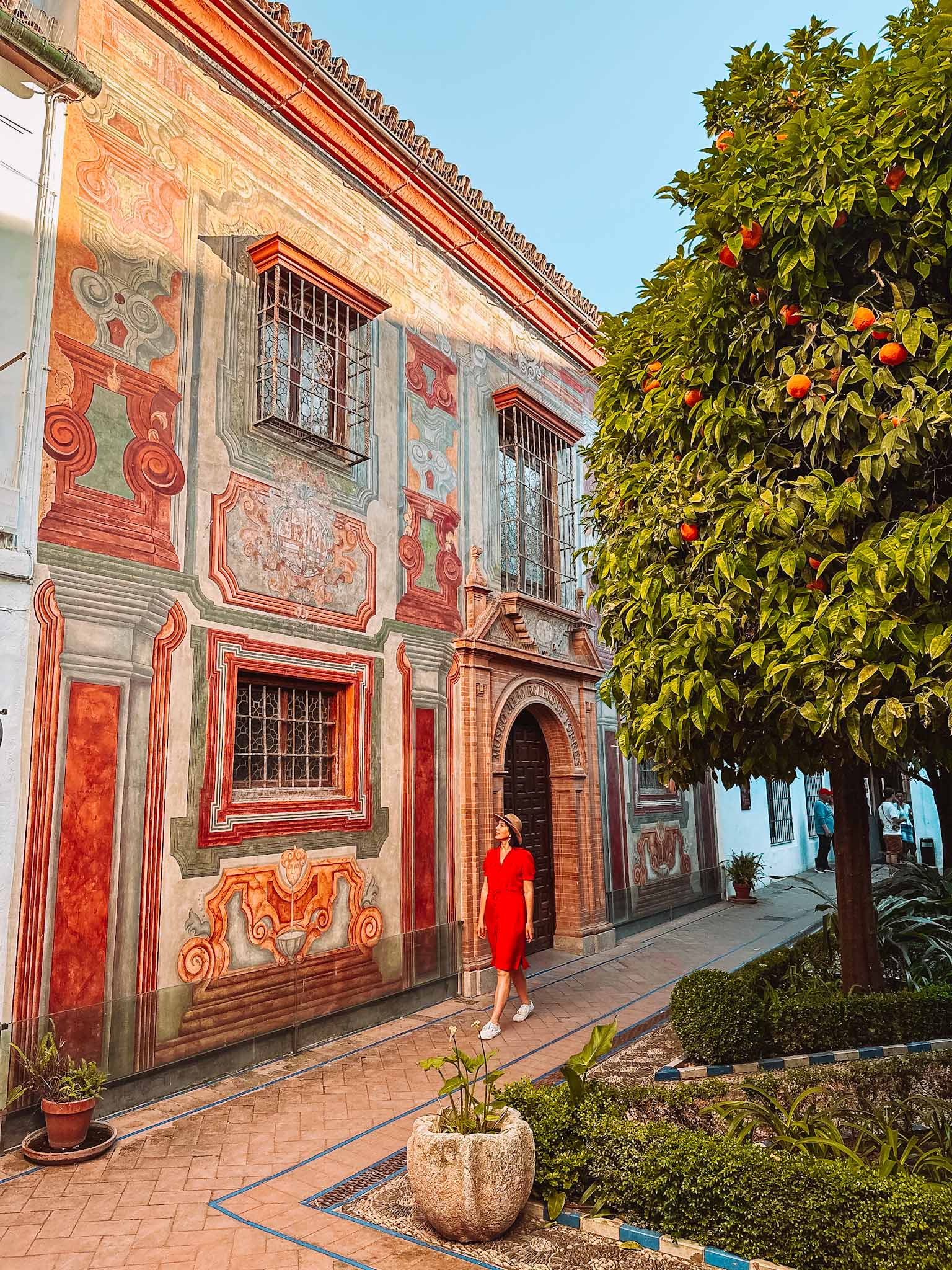 "La Regadora" sculpture is one of those hidden gems and picture-perfect corners in Córdoba. There is a sculpture of a woman watering plants and colorful flowers inside blue pots that have been attached to a white wall. It perfectly represents the city and people's love for plants and flowers.
Another one of my favorite hidden gems in Córdoba was the Museum of Fine Arts of Córdoba or should I say – the courtyard of the museum. It shares the same courtyard with another museum – Museo Julio Romero de Torres. And you can even explore the courtyard without visiting any of the museums!
The courtyard is very charming and peaceful – there are big trees that give you some shade, beautiful flower pots, and plants. But the best part is the outer wall of Museo Julio Romero de Torres. The wall of the building has stunning bright red paintings and ornaments. Very beautiful!
Location: Calleja de las Flores – Escultura "La Regadora – Museum of Fine Arts of Córdoba
Read more >>> 15 hidden gems and secret spots in Córdoba, Spain
15. See an authentic flamenco show – a dance born in Andalusia!
There is a fantastic way to make your trip to Córdoba more fun and exciting! Did you know that the art of flamenco dancing was created in Andalusia? Yes, it is true! So visiting an authentic flamenco show in Andalusia is a must for every traveler!
There are two options for a flamenco show in Córdoba. The first option – you can enjoy a traditional flamenco show performed by national flamenco winners. You will get to see demonstrations of different flamenco styles like baile, cante, and guitarra, while enjoying a drink included in the price.
Book now >>> Flamenco Show Ticket with Drinks
The other option is to enjoy an equestrian show – a show that combines horses and flamenco. Imagine dancing Andalusian horses and a flamenco dancer – sound unique, right? This 70-minute show will take your breath away while you sit inside the 16th-century Royal Stables of Córdoba. A dream!
Book now >>> Caballerizas Reales Equestrian Show Entry Ticket
16. Explore the archeological site of Medina Azahara
Medina Azahara is an archeological complex of a Medieval palace near Córdoba city. It is a must-visit place for any visitor to Córdoba who enjoys historic sites. There is not much left of the palace – mostly ruins. However, there are some exquisite examples of Moorish-style arches (see photos).
Entrance to the Medina Azahara archeological site is free for EU citizens and 1.50 EUR for nationals from other counties. You can't drive to the archeological site yourself. There is an organized bus that takes visitors to the archeological site and back to the parking lot every 15 minutes.
Once you get to the parking lot and park your car, you need to go to the ticket office to get your entrance ticket to the archeological site. Even if you are a citizen of the EU and entry is free, you still need a ticket.
Then go to the bus stop and wait for the bus. You can buy bus tickets on the bus or from a tour guide at the bus stop. Round trip bus tickets cost us 3 EUR each. The trip from the parking lot to the archeological site takes about 20 minutes.
Once you get off the bus there will be a staff member checking entrance tickets and then you can finally explore on your own. The territory is pretty massive. This was once a territory of a palace with worship places, servant quarters, staterooms, and so on. Pretty amazing to imagine all the life that went on here!
One of the most interesting and well-preserved places in the complex was Edificio basilical superior. There were many beautiful arches and columns left from the past times – a beautiful example of Moorish-style architecture. The whole visit to this site will take about 1-2 hours.
Location: Medina Azahara – Parking lot – Ticket office – Edificio basilical superior (photos of arches)
17. Take a trip to the Game of Thrones castle – Castillo Almodóvar del Rio!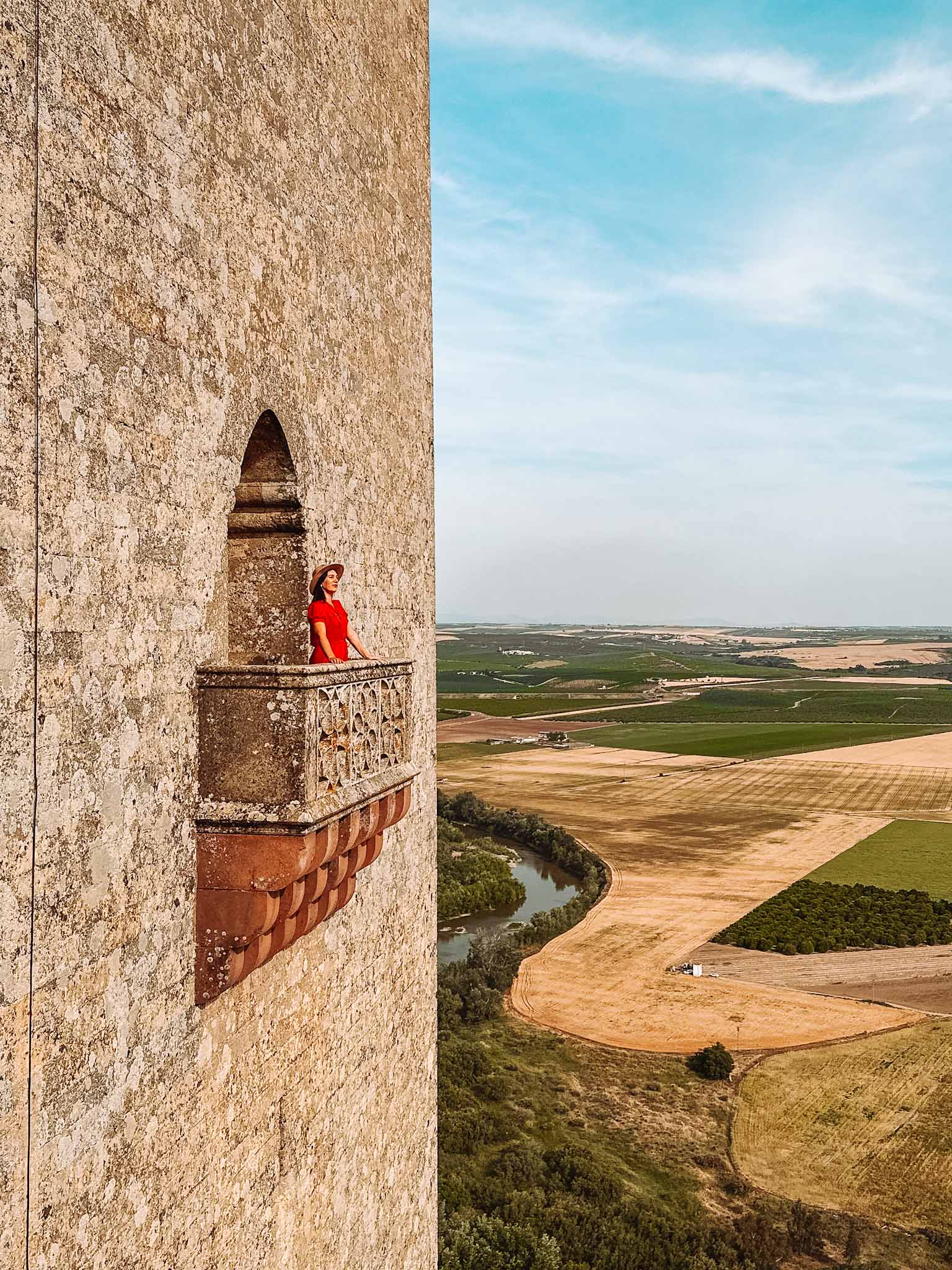 If you have some extra time then I really recommend including Castillo Almodóvar del Rio castle in your Córdoba itinerary! It is located just a 30-minute drive away from Córdoba in a populated place with the same name – Almodóvar del Río.
Castillo Almodóvar del Rio is a medieval-time castle dating back to the 8th century. Everything about this castle feels like stepping back in time a thousand years ago. No wonder the Game of Thrones series decided this exact castle was good enough to be included in the series.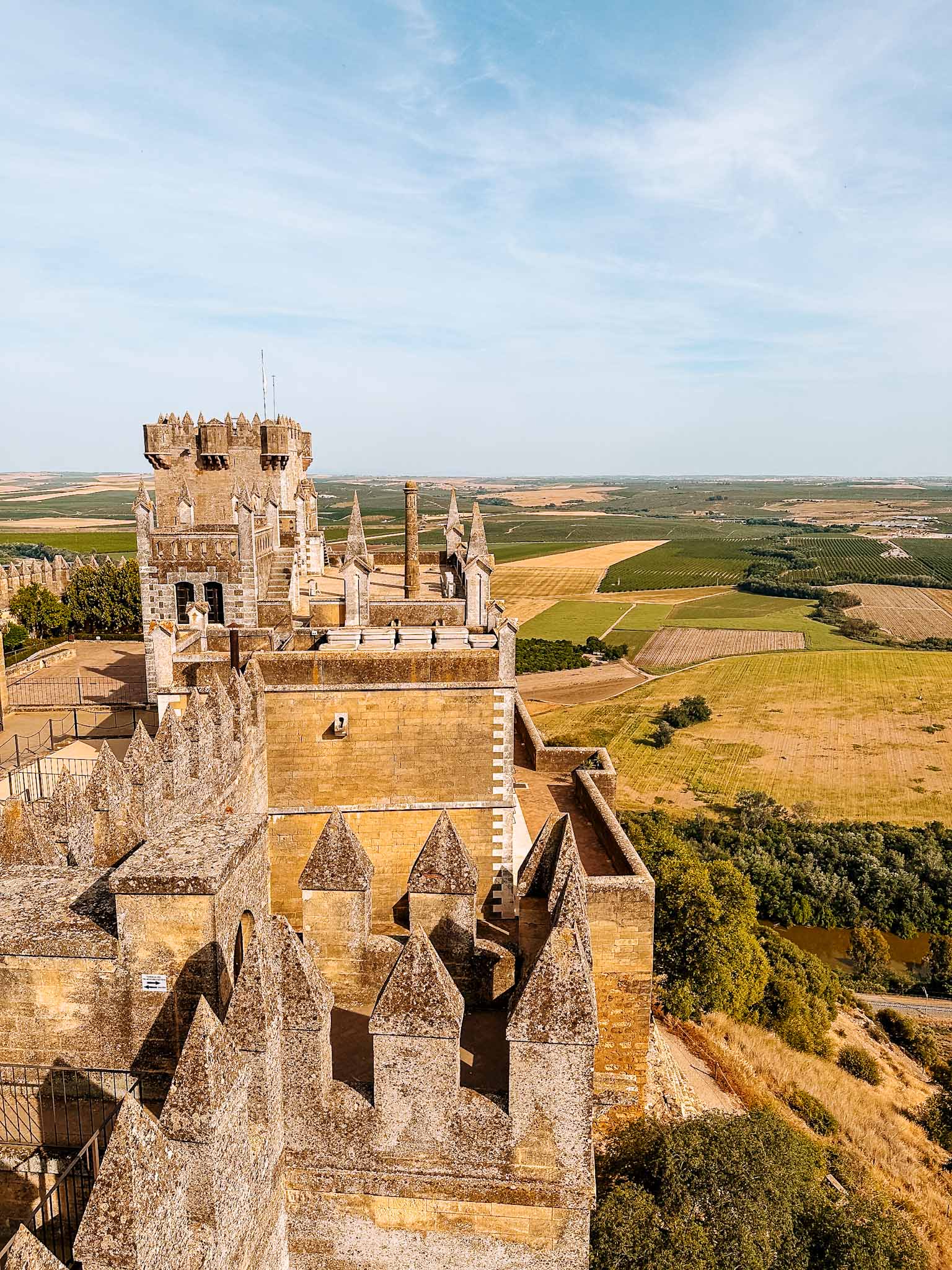 Castillo Almodóvar del Rio castle is located on a hilltop next to the Guadalquivir river and offers fantastic views over the surrounding area. It was a place of the highest strategic importance in Andalusia throughout the centuries.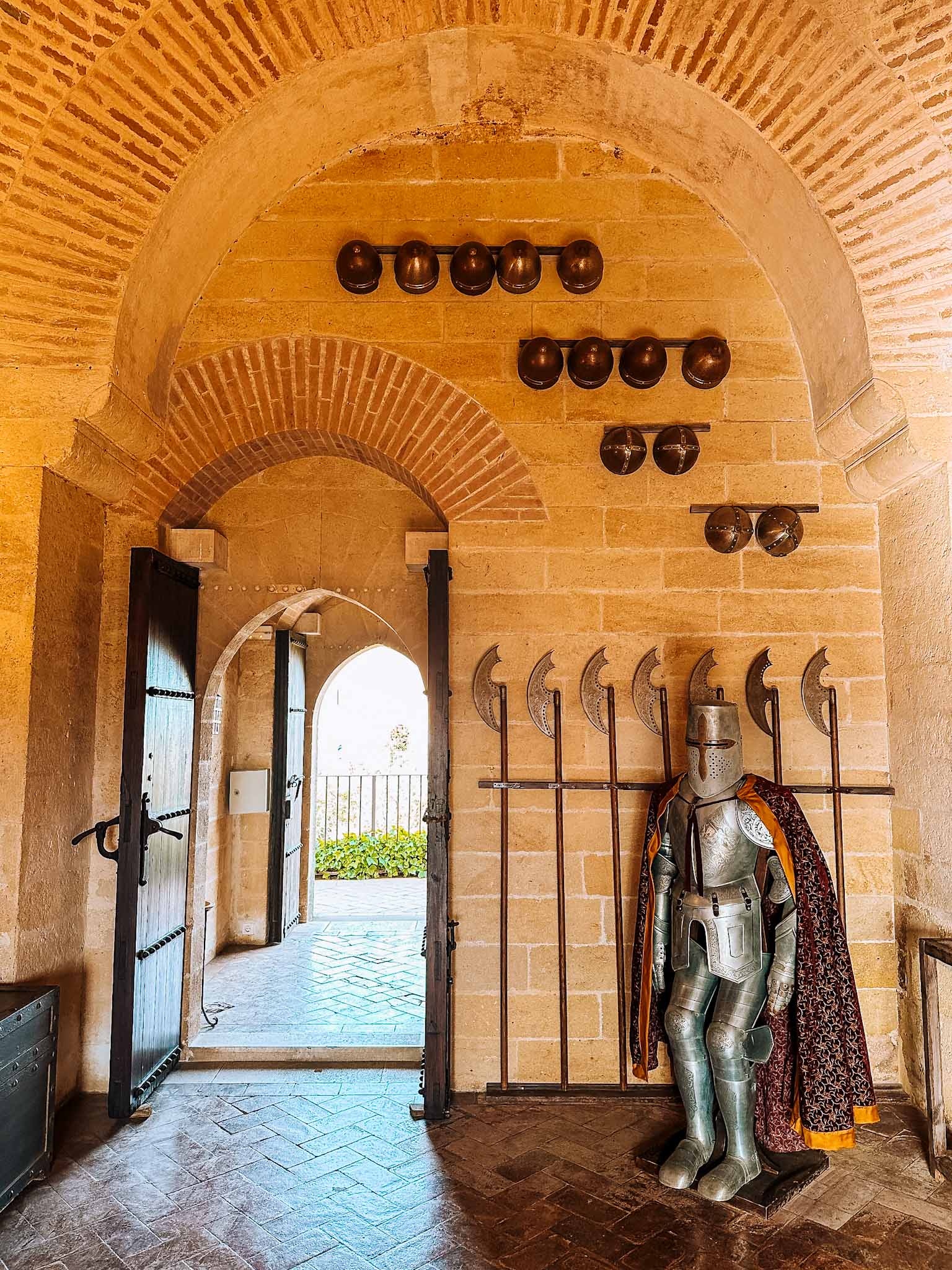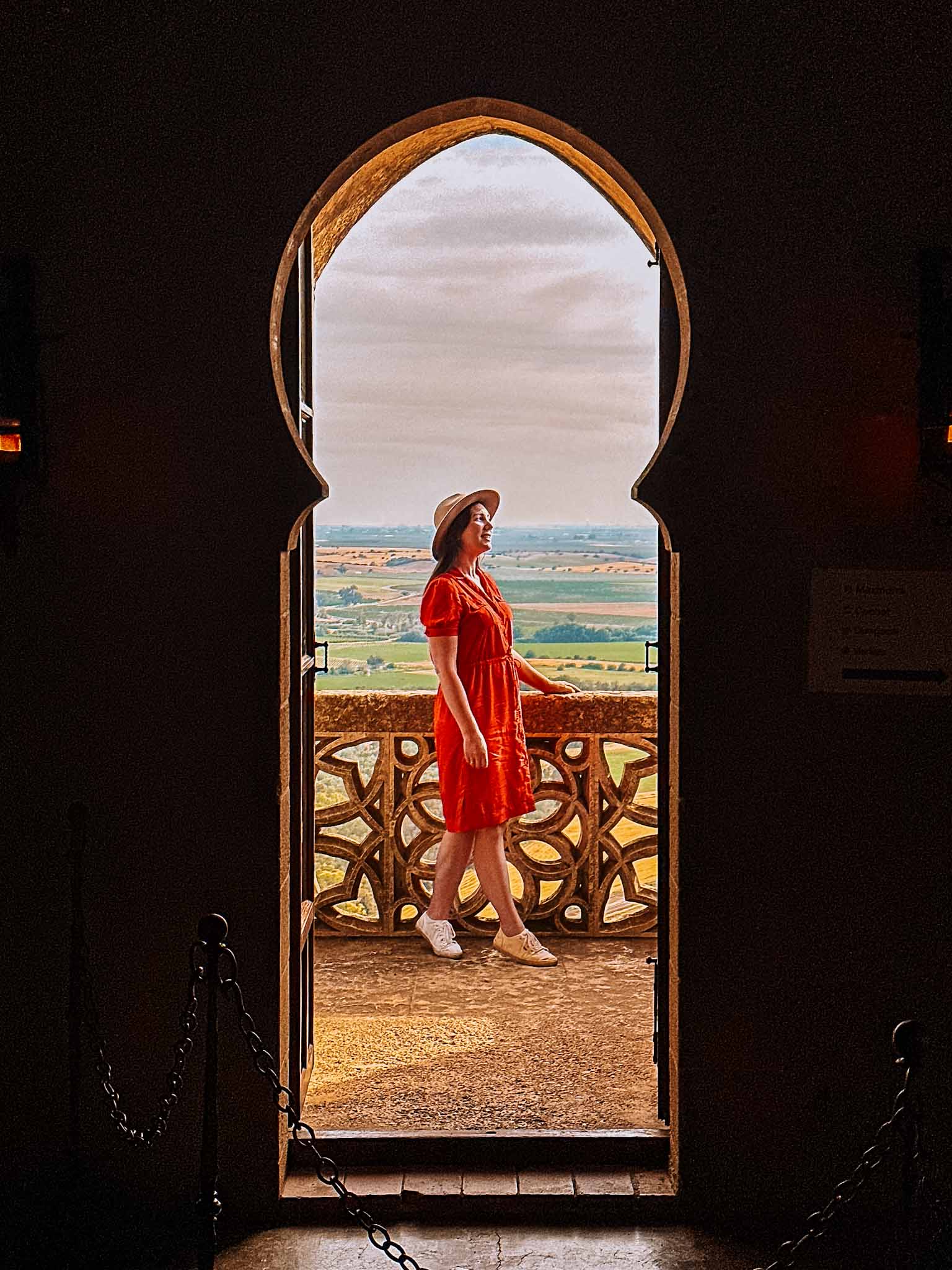 It is hard to fathom the secrets these castle walls are hiding in them. This place was a fortress, a prison, and experienced many battles. If you are looking for some truly unique spots in Córdoba, this is the place to come!
By the way, the photo on the balcony was taken from the Torre del Homenaje tower. It is basically the first tower you see when you arrive at the castle. This exact view as I am posing in the photo featured in the Game of Thrones series!
Location: Castillo Almodóvar del Rio – Torre del Homenaje
More Andalusia travel inspiration!
Happy exploring!
Córdoba offers a unique blend of ancient days and modern times, making it a must-visit destination for travelers seeking adventure, culture, and beauty all inside one city. Córdoba was captivating in all its glory and we truly loved exploring all the different sides of this city!
I hope you enjoy your time in this iconic place as much as we did! And I hope you will get some inspiration from this blog post to make your trip even more adventurous, fun, and exciting! Córdoba truly surprised us with its rich history, vibrant culture, and stunning architecture! Happy exploring!
PIN FOR LATER!