11 best places to eat in Isla Mujeres, Mexico
Isla Mujeres is a magical island at the shores of Mexico full of colorful life, beautiful beaches, and tasty food. Here are some of the best places to eat in Isla Mujeres and some of the best restaurants to visit during your stay there!
In this blog post, you will find all the best places to eat in Isla Mujeres with descriptions and locations where they can be found on Google Maps. Happy travels!
Read also >>> Ultimate guide: 17 best things to do and see in Isla Mujeres
Which are the best places to eat in Isla Mujeres?
Now, I understand that food is a personal thing, so I will just say that we went for authentic places, we went for places with good reviews, we skipped fine dining places, we looked for local dishes, and ate every time of the day so this blog post is an honest list of all-round nice places to eat in Isla Mujeres!
Just so you know. There are definitely a lot more places on Isla Mujeres island that only accept cash payments than in continental Mexico, so be prepared. There are ATMs so you can easily withdraw cash there.
Another thing to know is that in general restaurants are more expensive here (even the basic ones) than in the continental part. It is a normal thing for islands as everything has to be transported which raises the costs.
1. Café Mogagua
This place is an all-around great place to go to any time of the day! They open as early as 7 AM and serve great breakfast including eggs, enchiladas, toasts, pancakes, and waffles.
During the day you can get really nice lunch options (salads, soups, burritos, pasta, and so on), but up until 11 PM, they are open for dinner and drinks.
Location: Café Mogagua
2. Beachin' Burrito
I can safely say that I had one of the best, if not the best meal in Isla Mujeres right at Beachin' Burrito. After all, burritos are a Mexican dish, so we had to try them out!
This place is really small and there are only a couple of places to sit, but, boy oh boy, the burritos were SO GOOD! I ordered chicken burritos and they came with potato chips and a sauce.
It is a bit more pricey than your regular tacos on the street, but I gladly paid for this quality food and great service!
Location: Beachin' Burrito
3. Los Tacos de Humo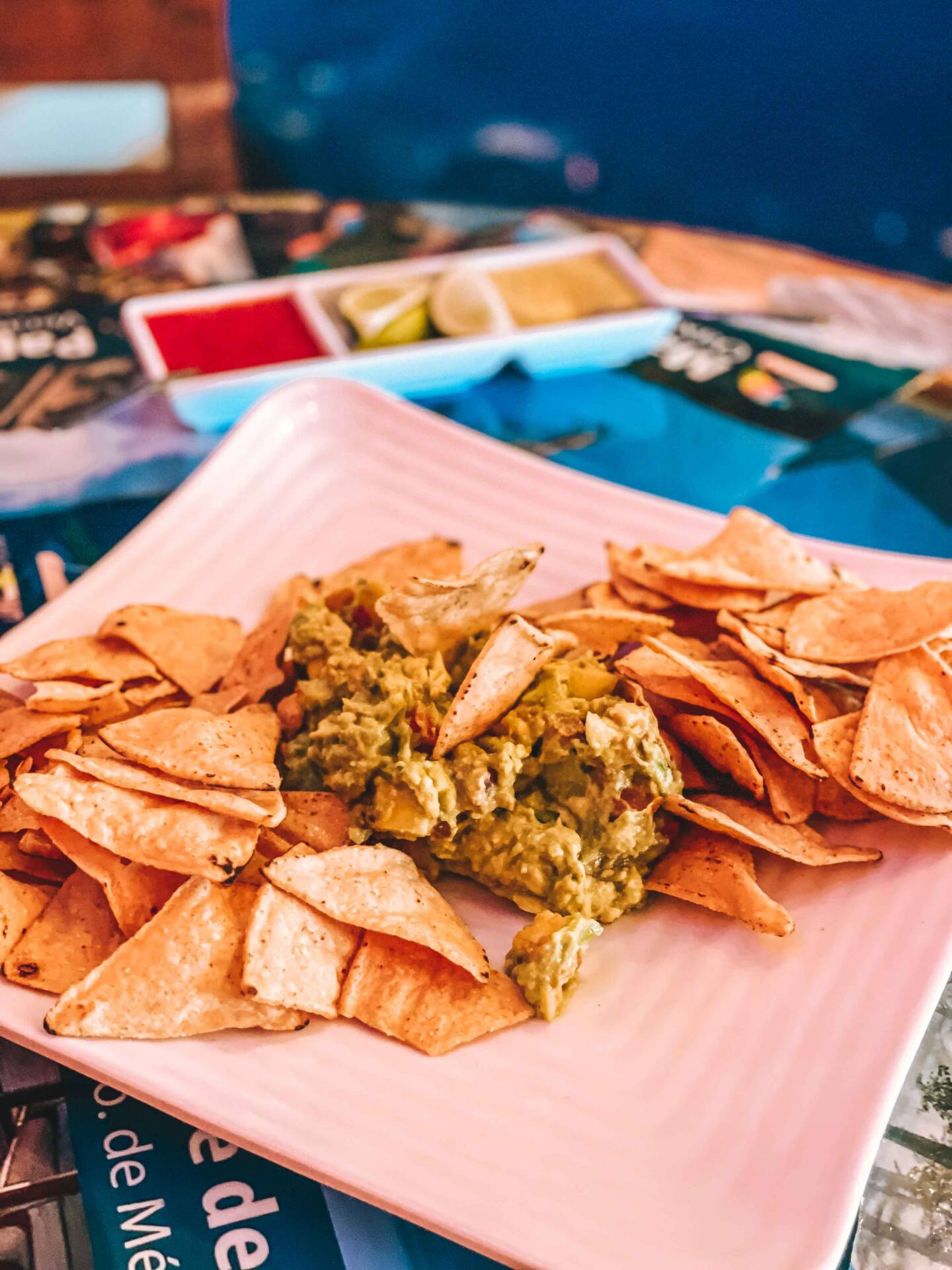 This was actually the first place we went to during our stay in Isla Mujeres, and it did not disappoint! Not only their tacos were yummy (one portion is 3 tacos of the same kind), but their guacamole! Wow.
It was the most delicious, mouth-watering guacamole I have ever tasted in my life. I don't know what they put in there, but it was the best.
Location: Los Tacos de Humo
4. ISLA BURGER
My husband is a burger fan, so we usually take a look at burger places when we are traveling somewhere. We are very cautious because nothing is worse than a bad burger.
We carefully read the reviews and look at the photos of each burger place. After inspecting Isla Burger place in Isla Mujeres, we decided to give it a go and we were very pleased that we came!
You can not only pick and choose some add-ons for your burger (like cheese, caramelized onions, etc.), but the best part is that it truly is a quality burger, the meat is so moist and melts in your mouth. Yum! They have tables on the upper floor of the building so we got a nice view over the street as well!
Location: ISLA BURGER
5. North Garden
This is a great place to go for breakfast, brunch, or lunch. They have a wide menu of different dishes both from Mexican cuisine as well as international options for you to choose from. Everything was fresh and very tasty. We had breakfast there but this is definitely one of those places to return to for lunch!
Location: North Garden
6. Oh my brunch
This was a great breakfast place I enjoyed a lot! They have many salty and sweet breakfast options as well as pastries you can choose and combine with your morning coffee. But they have some sandwiches, burgers, and salads for lunch as well. A nice and relaxed place to have a meal! I liked it!
Location: Oh my brunch
7. Xcatik Restaurant
Xcatik Restaurant is a centrally located all-day restaurant where you can get some authentic meals for breakfast, lunch, or dinner. We went there for some light dinner and quite enjoyed this place.
Although it is quite basic, the service is good and the food also met our expectations (we ordered fish tacos and a mega quesadilla). This is the place to go if you are into grilled food!
Location: Xcatik Restaurant
8. Café El Palmar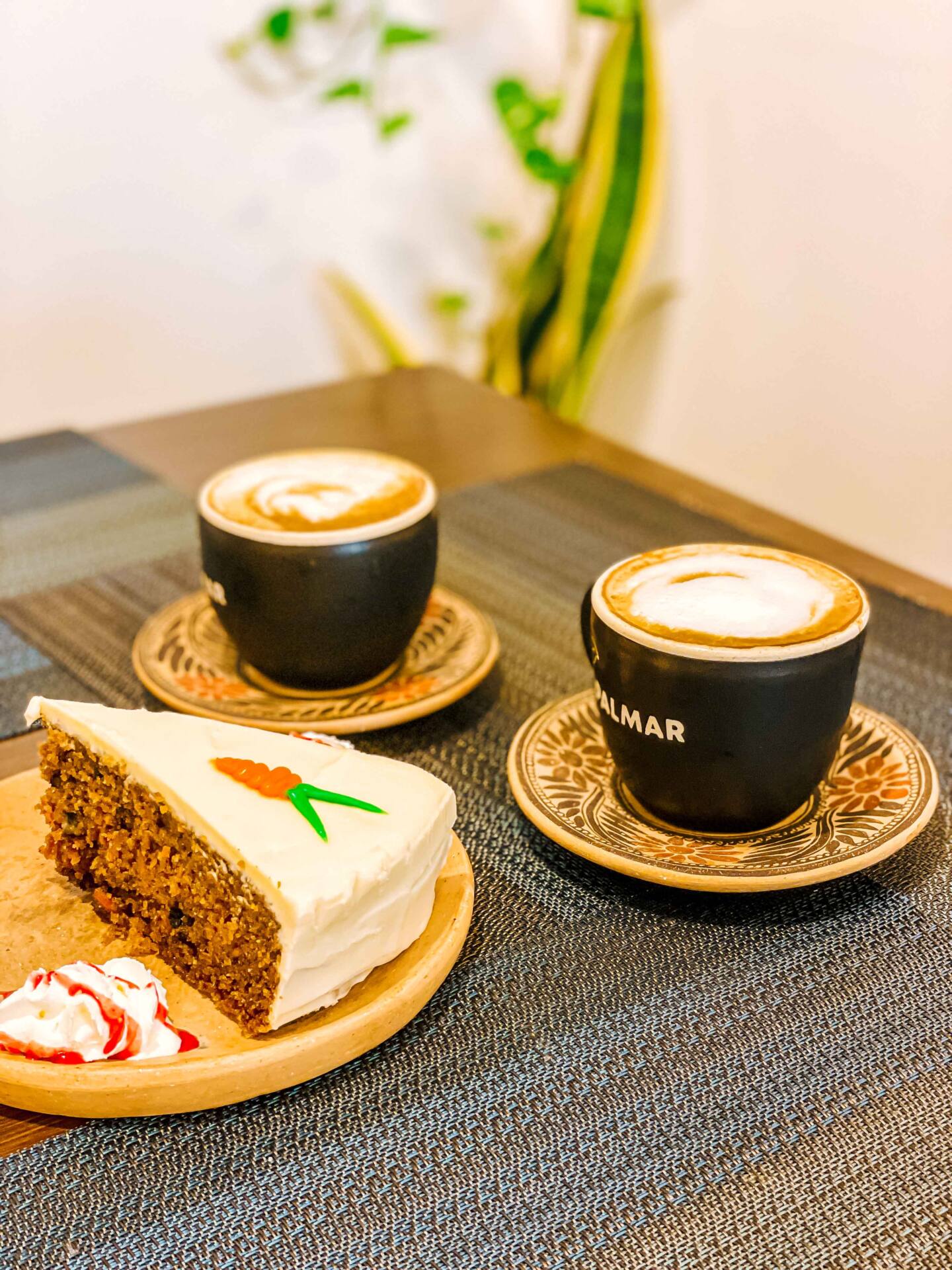 If you are looking for a good coffee place and some nice cake then take a look at Café El Palmar. It is a small place but has everything that is needed – good coffee (there is a long list of options for everyone's taste) and tasty cakes.
We chose a carrot cake, but you can also order some waffles. The drinks menu is long and you can definitely take some cold drinks for takeaway if you like!
Location: Café El Palmar
Tip! Another great coffee place is in front of Los Tacos de Humo restaurant. They are not even on Google Maps (for now), but the coffee was really good!
9. Mango Cafe
If you are traveling around the island like us and not staying in the North all the time, then pay attention to Mango Cafe! They are a breakfast restaurant located in the center of the island.
I had one of the best breakfast quesadillas I have ever had there! The staff is also really nice and all in all, it is a cozy place to eat some tasty local food. We were positively impressed by how big the portions were as well! We left full and satisfied!
Location: Mango Cafe
10. Coco Jaguar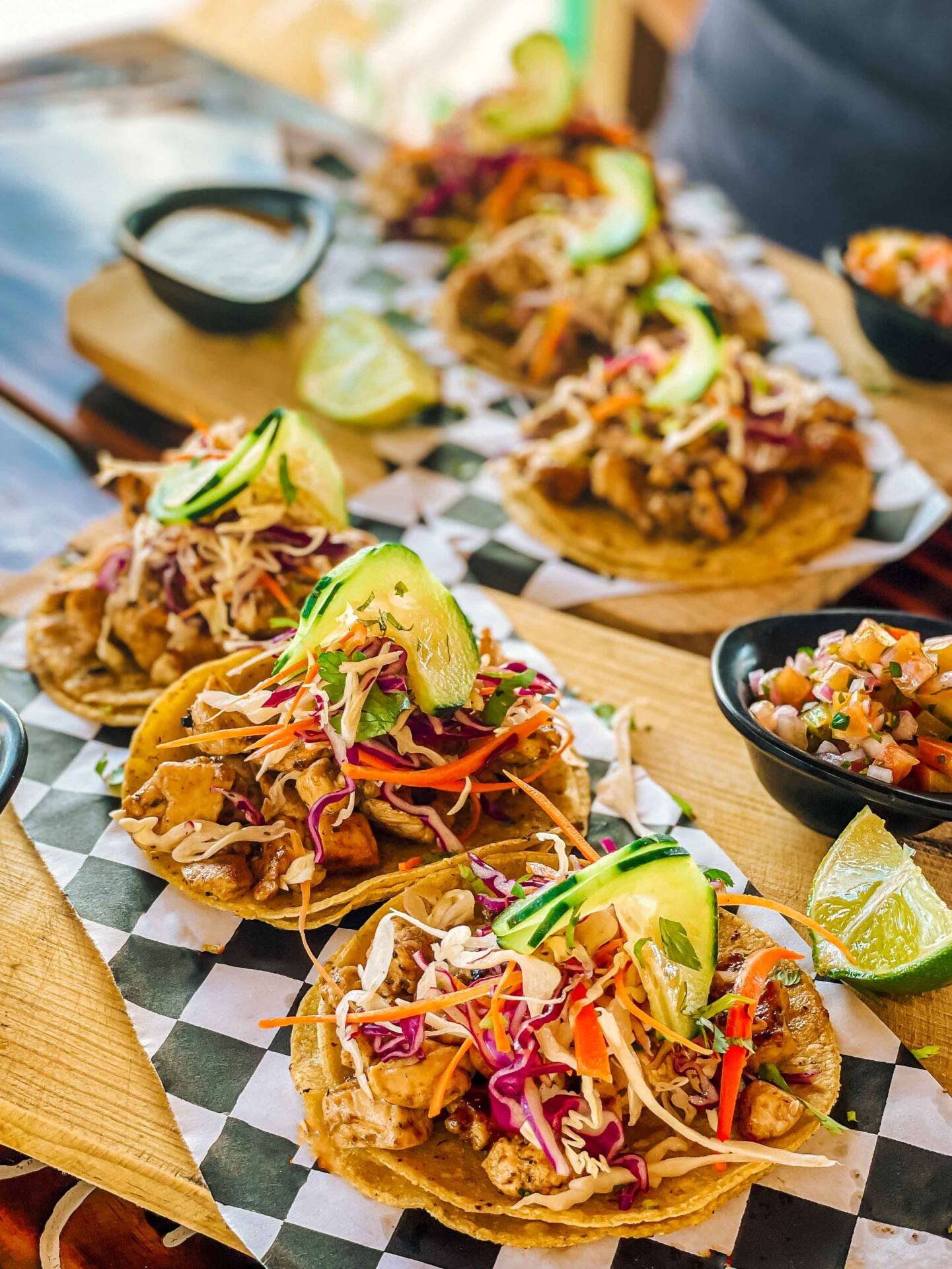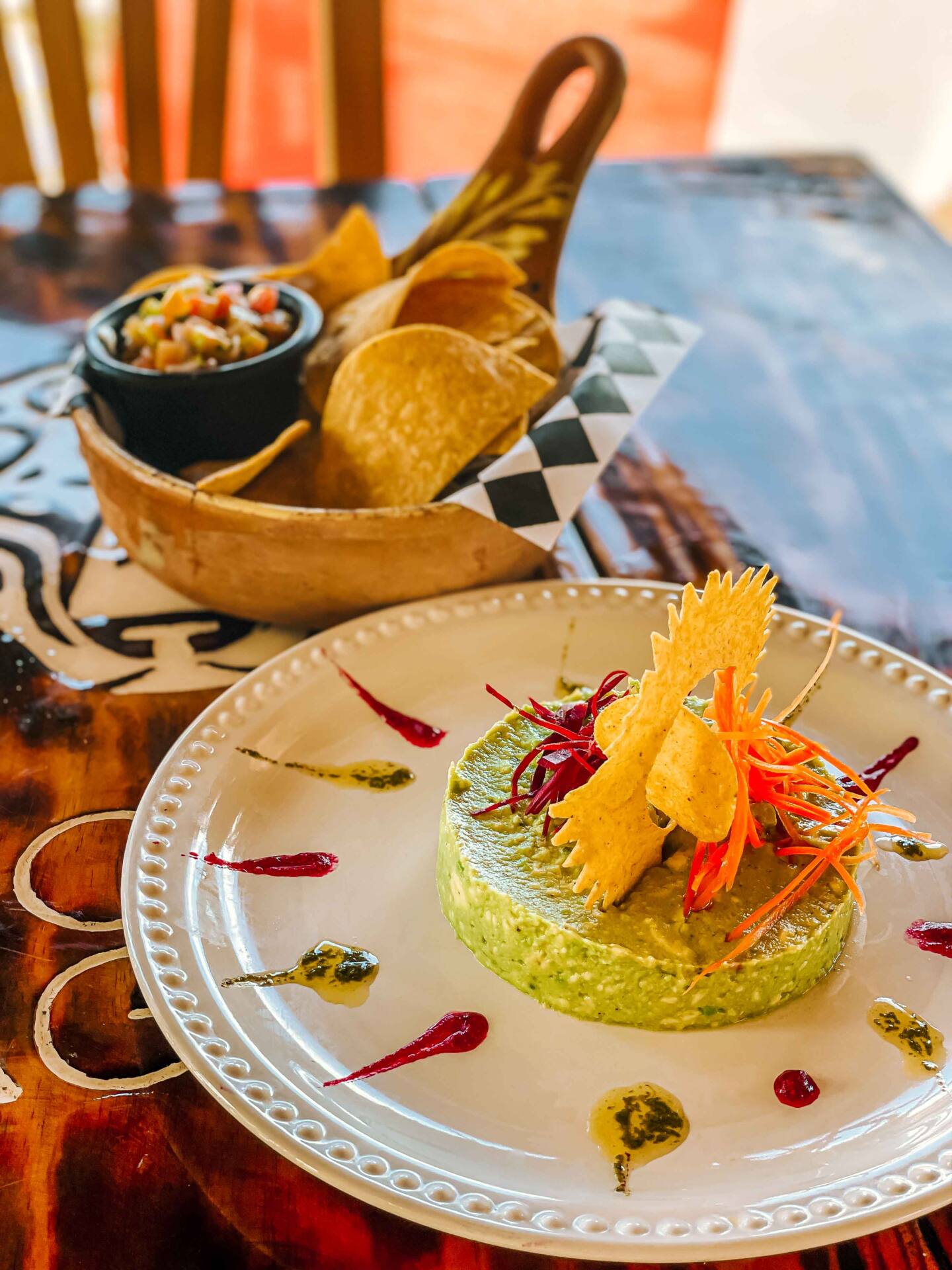 Coco Jaguar is a chill and laid-back style restaurant in the central part of Isla Mujeres. We wanted a quick lunch in the area and went here and it did not disappoint! They offer different Mexican dishes like tacos, enchiladas, quesadillas, fajitas and guacamole.
We ate some tacos and guacamole and were fully satisfied! This is a more gourmet version of Mexican food that also tasted really good! By the way, the tables are located on the upper floor.
Location: Coco Jaguar
11. Green Verde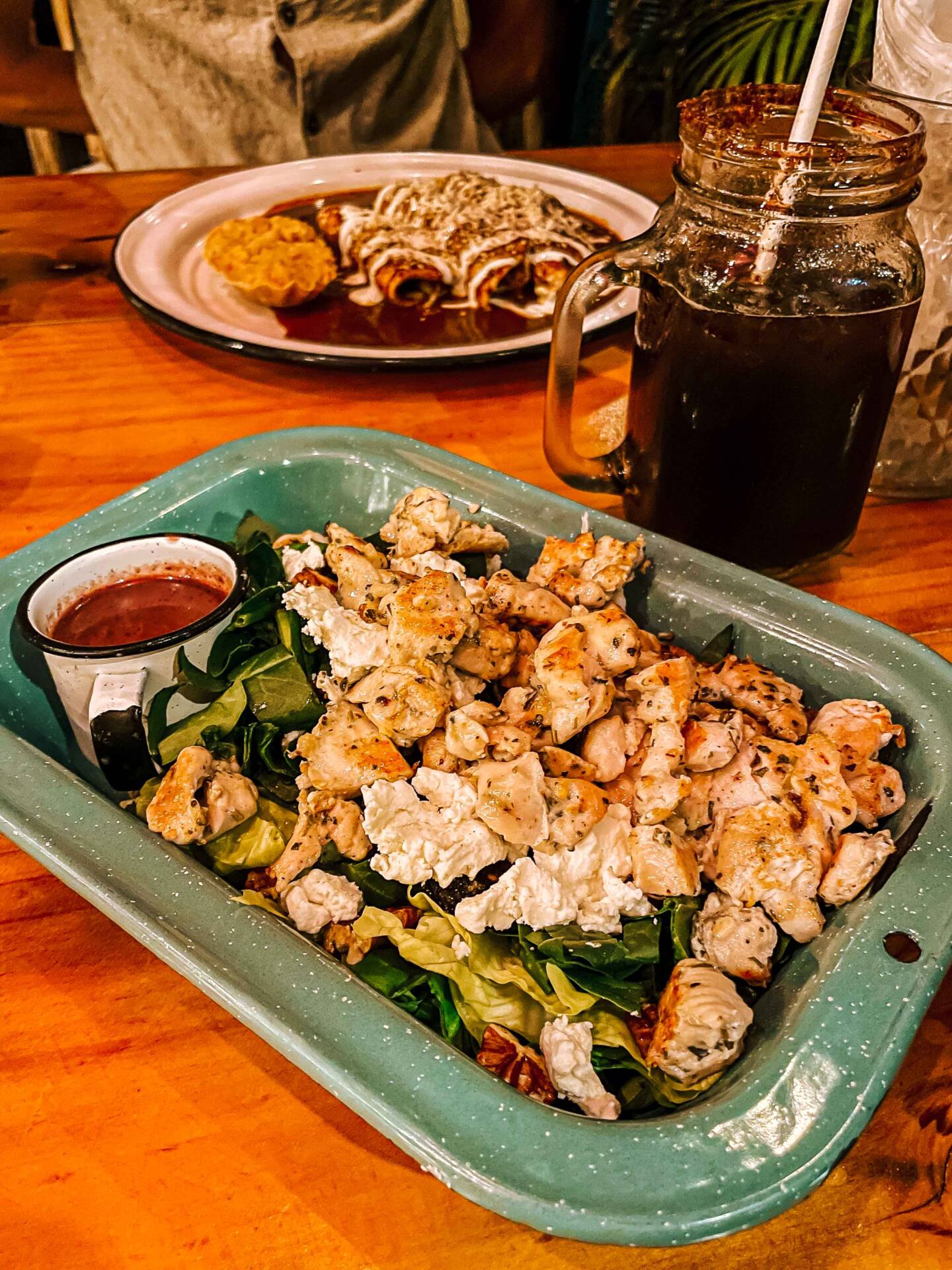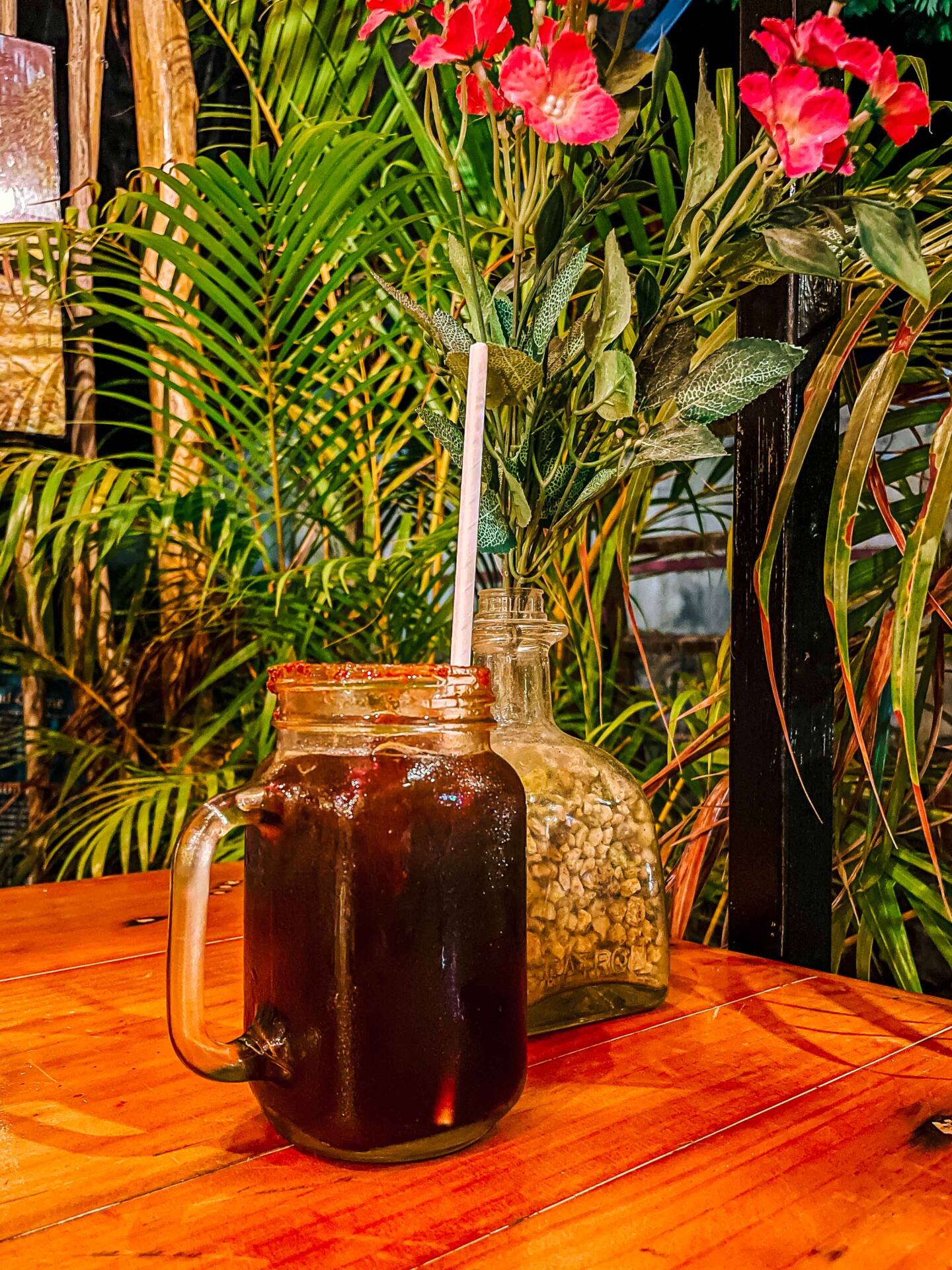 This was one of those places we went to without any expectations, but were pleasantly surprised. It is a rustic Mexican restaurant where you can expect all the traditional Mexican dishes.
My husband chose enchiladas, but I decided to take Green Verde salad with chicken. Although it sounded simple and it definitely looked basic, the taste was so juicy and well-balanced that I finished my portion in no time. Recommend!
Location: Green Verde
Happy exploring!
Isla Mujeres in Mexico is one of those vacation destinations you dream about – palm trees, white sand, turquoise water, colorful houses, and tasty food. A combination of dreams!
Although there is a buzz in the streets of Isla Mujeres, there are still plenty of places to rewind and relax. If you can, please, leave a comment below if there are any significant changes to anything that is written in this blog post! Many thanks!
PIN FOR LATER!