10 best places to eat in the beautiful Holbox Island, Mexico
Holbox is a dreamy tropical island at the shores of the Yucatán Peninsula. The place to soak in the authentic fishing village life away from the buzz of famous tourist destinations.
Here are the best restaurants and places to eat on Holbox island. In this blog post, you will find all the restaurants with photos, descriptions, and exact locations where they can be found on Google Maps. Happy travels!
Read also >>> 25 best Instagram spots of the most beautiful places in Holbox
1. Another Clandestino / Clandestino Coffee Shop
Another Clandestino and Clandestino Coffee Shop are two of the same brand coffee places in Holbox. If you are looking for a place to sit, enjoy a great breakfast, smell the smell of freshly baked bread, hear the sound of the coffee beans grounding and simply enjoy breakfast then go to Another Clandestino as it is a bigger place with many tables.
If you simply want a quick snack and maybe something for takeaway then go to Clandestino Coffee Shop – their space is much smaller with fewer options on the menu. The coffee there is top quality!
Location: Another Clandestino · Clandestino Coffee Shop
2. Complemento Café Holbox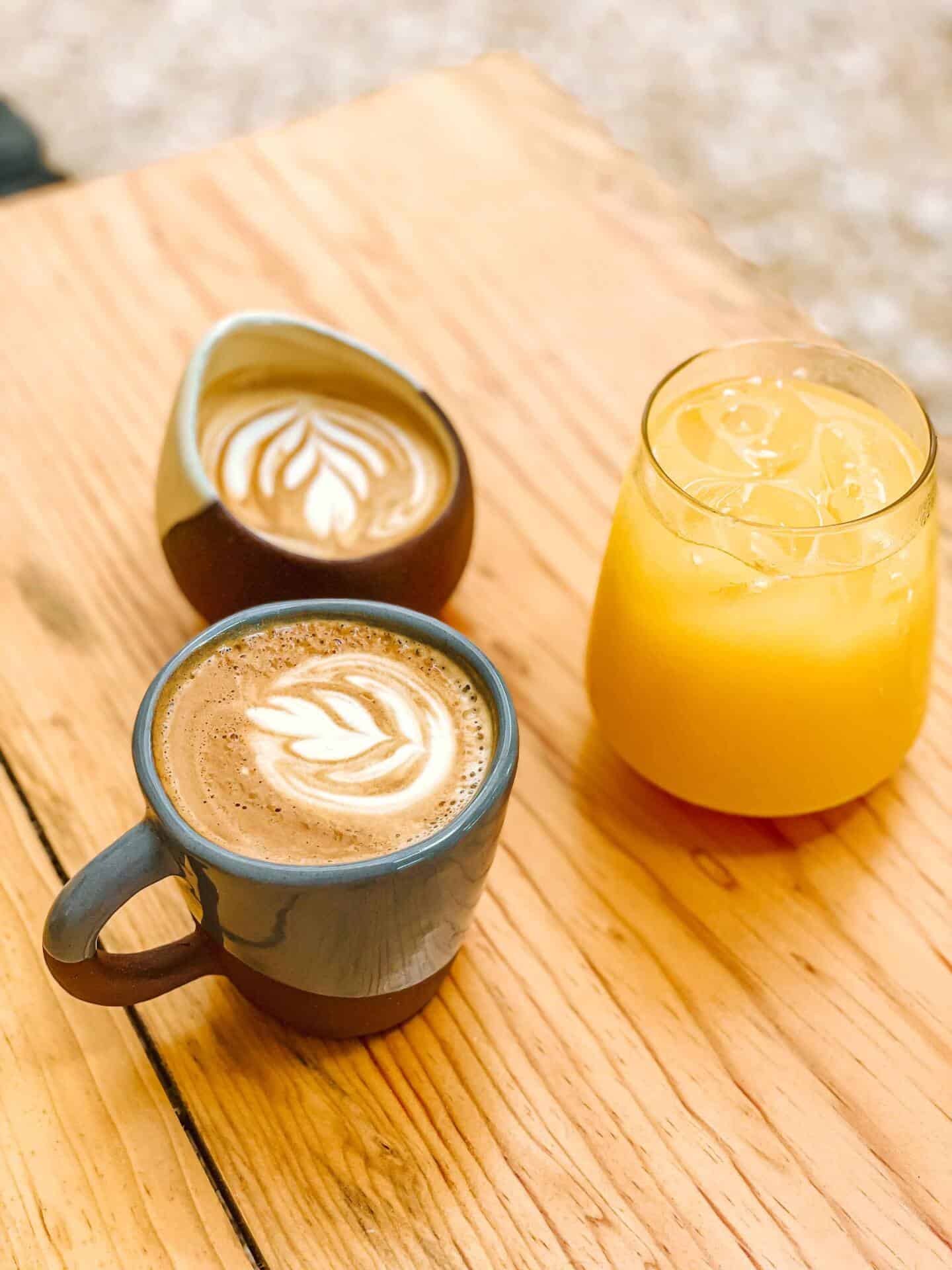 Complemento Café Holbox is a specialty coffee place and everything here is absolute deliciousness! Starting from those amazing cappuccinos, flat whites, and cafe lattes that we absolutely enjoyed as coffee lovers. And also those fresh and tasty toasts, eggs, hotcakes, and smoothie bowls that they offer. You will not be disappointed!
Location: Complemento Café Holbox
3. Mr. Happy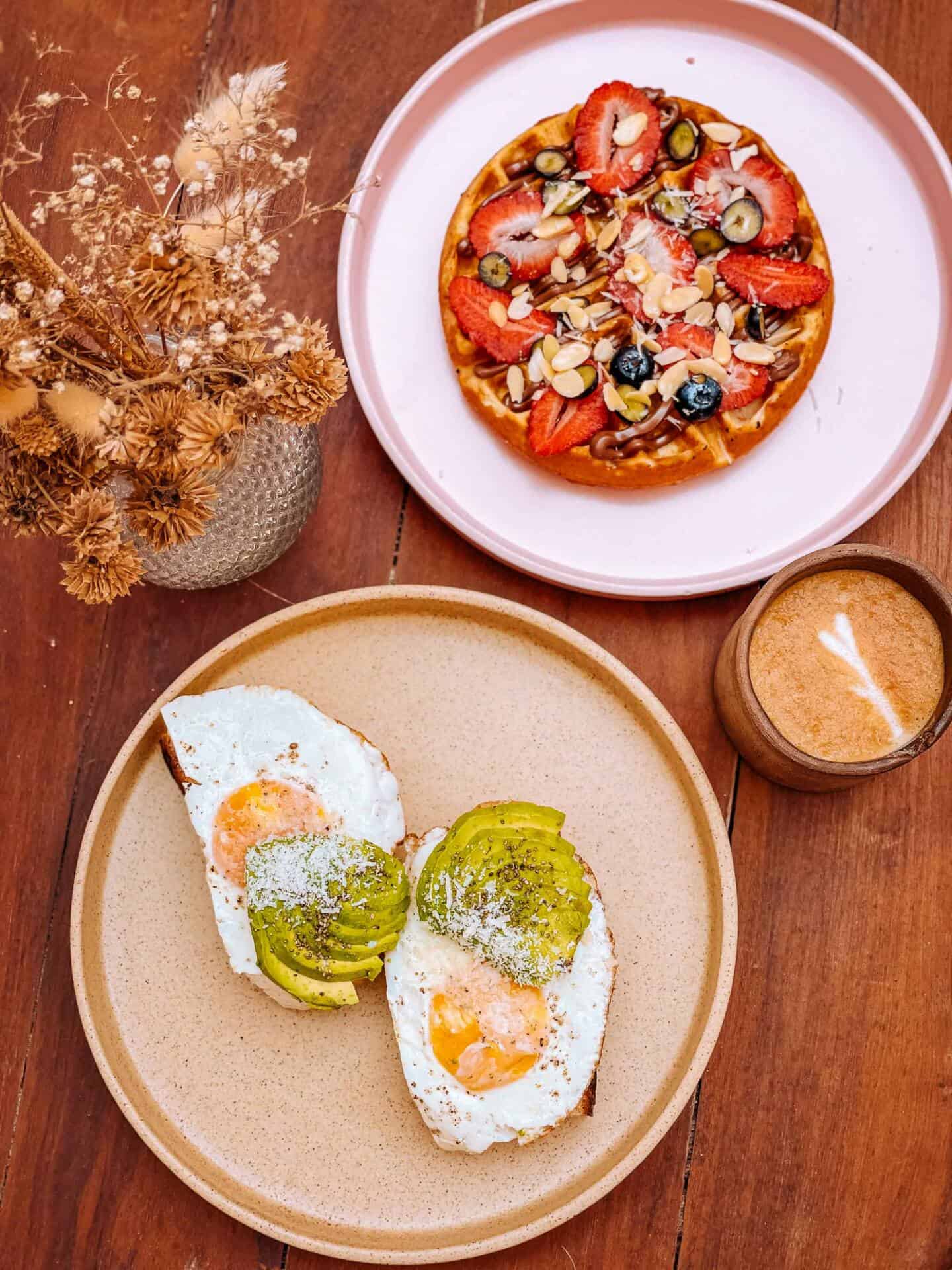 Mr. Happy was my favorite breakfast restaurant in Holbox island and one of the best places to eat in Holbox in general. Starting from the interior design that makes you feel like in an oasis. Wooden chairs and tables, laid-back sofas, plants, and palm trees.
They had the best café latte and flat white coffee we had in Holbox! However, the star of the show was those breakfast waffles! Yum! They serve all kinds of breakfast and brunch options so definitely include this restaurant in your travel itinerary!
Location: Mr. Happy
4. Roots Pizzas a La Leña Isla Holbox
If there is one dish you should try in Holbox island then it is lobster pizza. Holbox is famous for its lobster dishes that they serve with freshly caught lobsters.
Lobster season in Holbox is from 1 July up until 29 February so there is a high chance of getting that signature dish in Holbox! Roots Pizzas is amongst the best places to eat in Holbox, especially for a pizza dinner! They have a huge garden with tables under the trees so it is a nice ambiance as well.
Location: Roots Pizzas a La Leña Isla Holbox
5. Ehuan | Contemporary Restaurant in Holbox
In case you are looking for a nice date night spot or simply a more quiet spot for more fancier food then Ehuan restaurant is probably one of the best places to eat in Holbox.
It is a modern restaurant with lots of fancy cocktails, gourmet salads, tacos, and other dishes. And those desserts are simple pieces of art! Not only the food looks wonderful, it really was one of the tastiest foods I had in Holbox! Highly recommend!
Location: Ehuan | Contemporary Restaurant in Holbox
6. Alta Gula
Alta Gula was the first place we went for dinner in Holbox island. We arrived and the place was packed full of people but decided to wait as it had tons of great reviews. Wow, I am so glad we waited because the food was top quality, perfectly balanced, and super tasty.
This is more like an Argentinian restaurant serving empanadas, arepas, milanesas, and so on. I will forever remember how tasty everything was. Definitely worth a visit and worth the wait in case it is full (the place is rather small, so I hope they will soon move to a bigger space!).
Location: Alta Gula
7. Painapol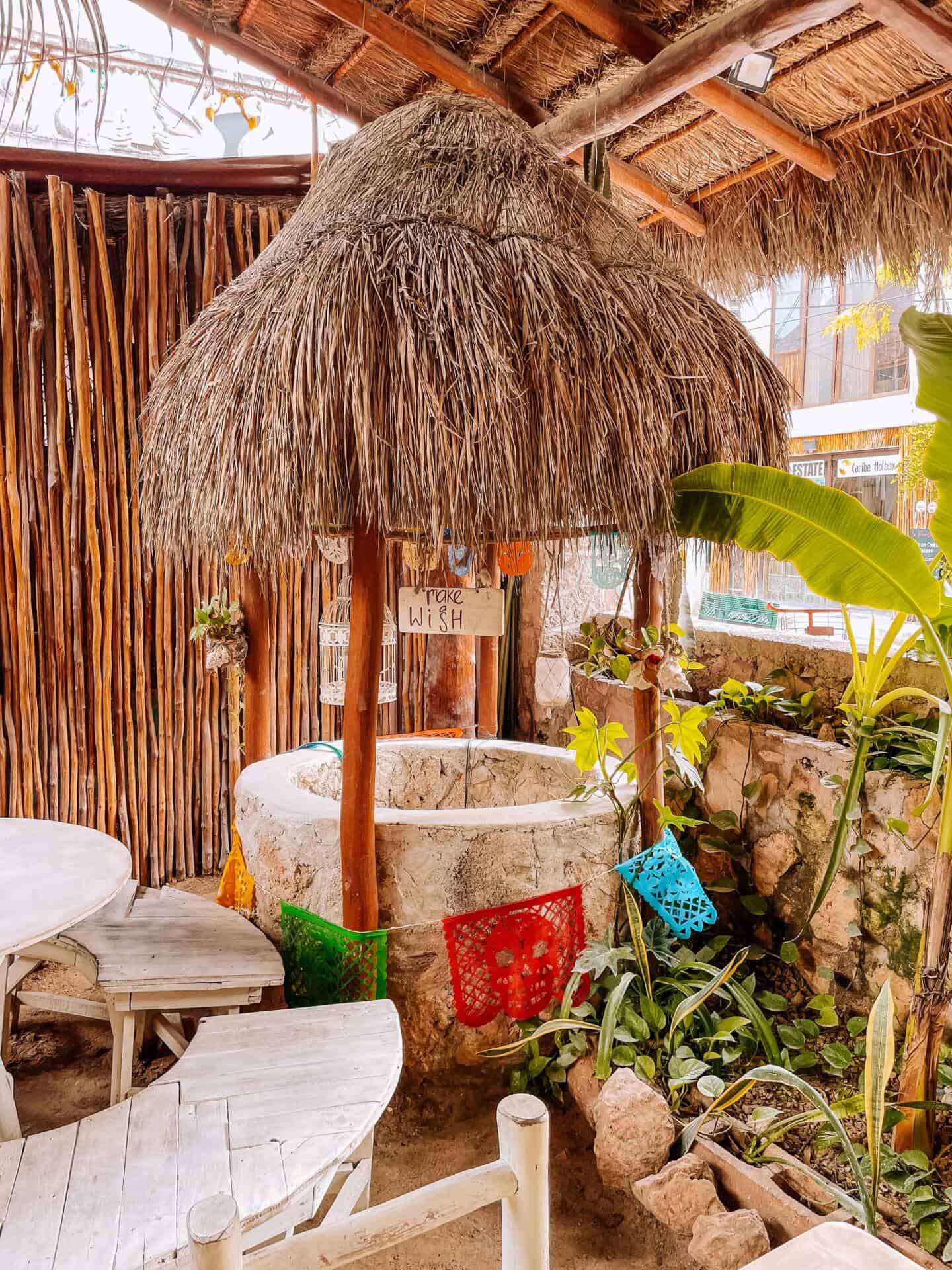 Painapol is a cool and very unique restaurant in Holbox island. They serve food for breakfast and brunch. In case you are looking for something more light, fresh and healthy then this is the place.
We went for lunch and they explained that you can basically create your own healthy panini or bread sandwich (you can choose from many different add-ons). It comes with a tasty salad as well.
Besides that, they serve fresh juices, smoothies, toasts, and other colorful and creative dishes! Try this place out!
Location: Painapol
8. Colibrí Holbox
Colibrí Holbox is a great place to go for breakfast or dinner as they close the restaurant during the day. We went there to enjoy some amazing dinner – they serve great guacamole, salads, burgers, and pasta as well as delicious desserts. We also enjoyed the great atmosphere that they have and some tasty cocktails.
Location: Colibrí Holbox
9. Chinicuil Tacos + Mezcal Holbox Restaurant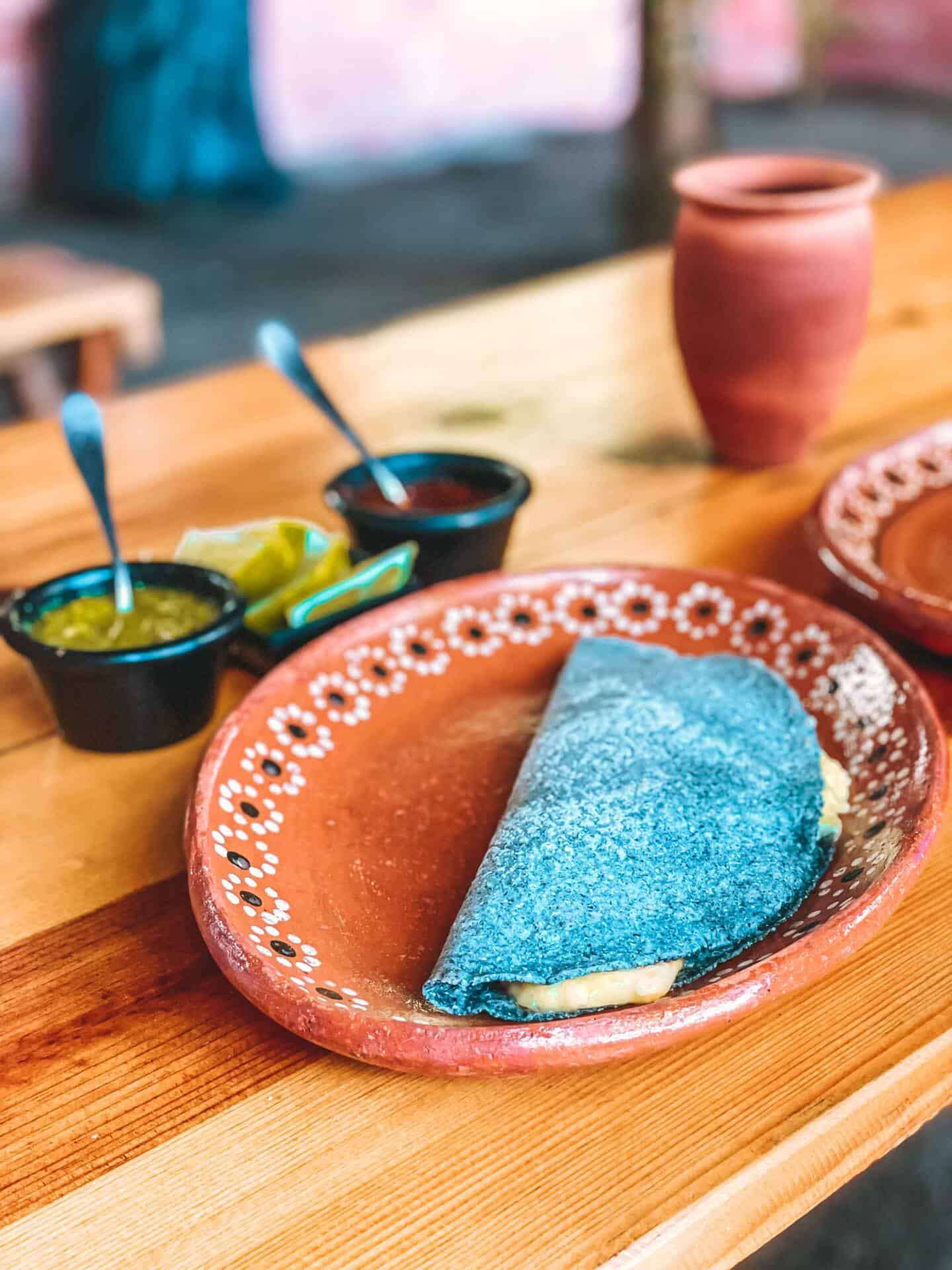 If you are looking for an authentic Mexican restaurant with real Mexican dishes then this is the place. Nothing fancy, no gourmet looks – just Mexican food made in front of your eyes. We had some quesadillas and guacamole and were really happy with that.
During weekends they make barbecue tacos so it is worth trying to go there on Saturdays or Sundays! Sadly, we went on a Sunday, but they didn't have a BBQ that day. This is a place that is made for locals, not tourists to serve food that is authentic and made after traditional recipes.
Location: Chinicuil Tacos + Mezcal Holbox Restaurant
Tip! There is another authentic Mexican food restaurant you should check out – NEREIDA Cantina de Mar. They only open in the late afternoon and focus more on the seafood on their menu.
10. Street food stands at the Holbox Central Park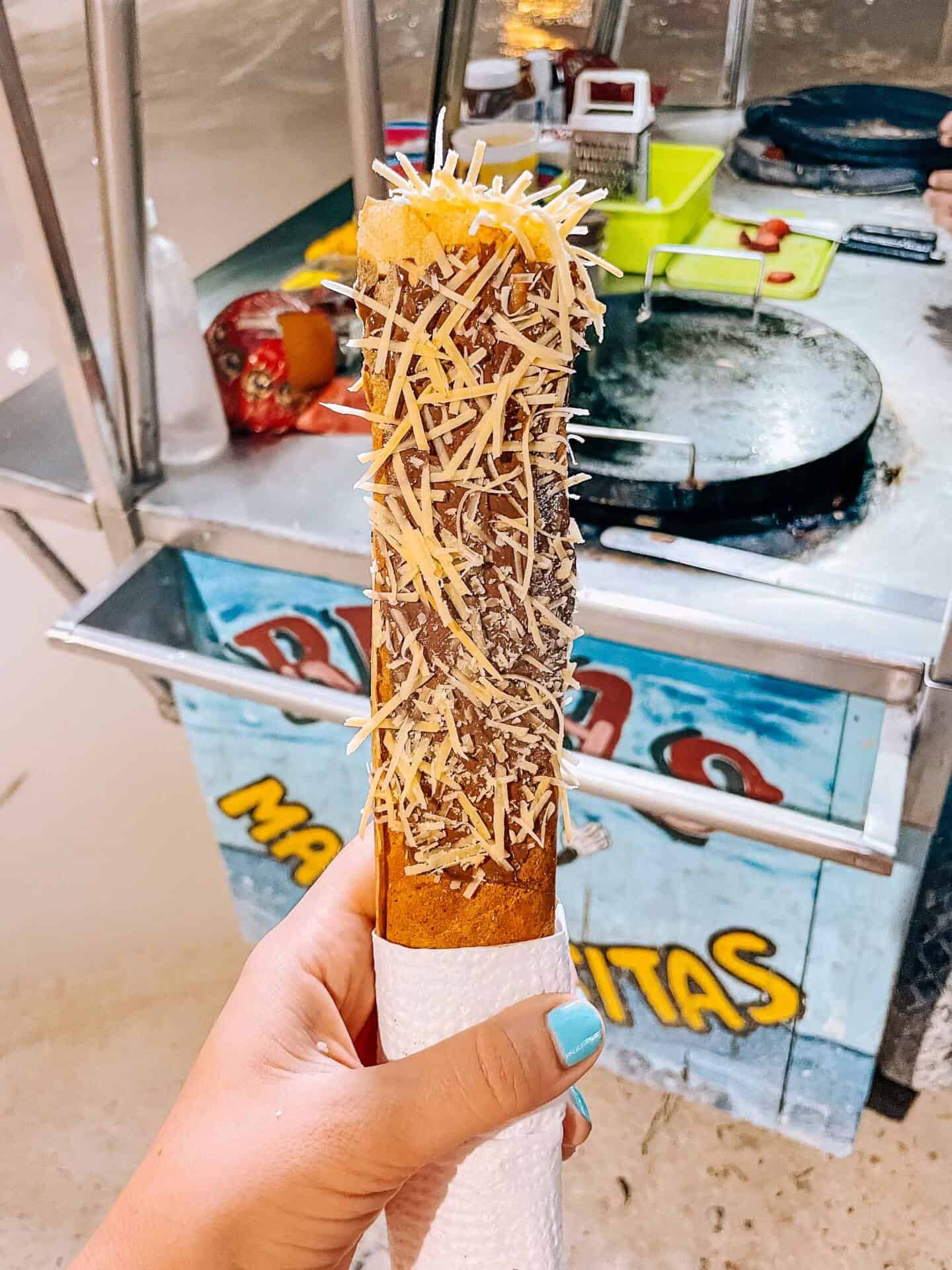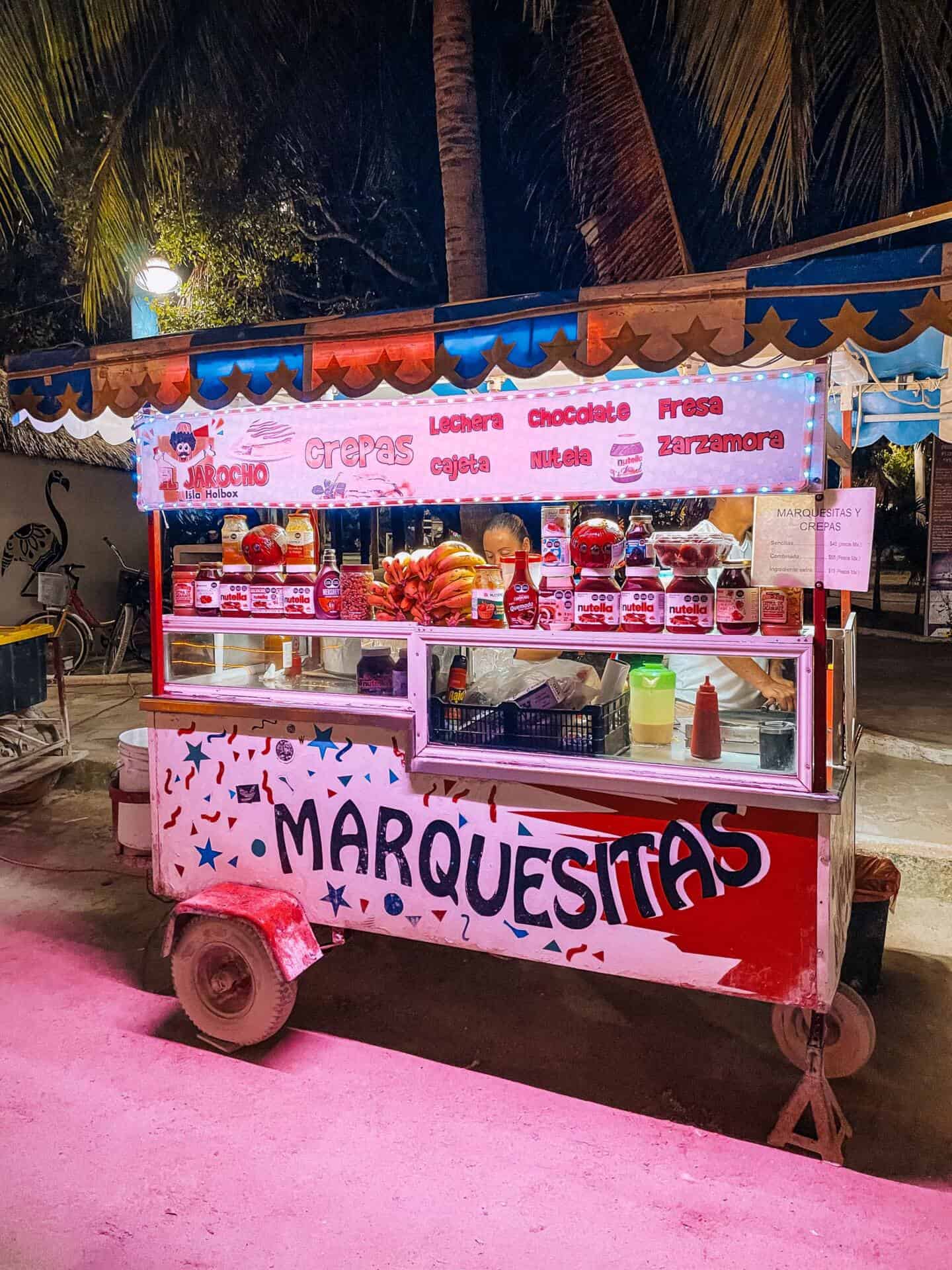 Not always the best food is served at the best and fanciest restaurants. Very often you can get the most unforgettable foods in the streets – at the food stands.
Try the famous marquesitas (salty with cheese or sweet with fruit, caramel, or Nutella), or even get some handmade tacos on the street at Los Tacos De Barbacoa.
I really recommend you to walk around Holbox Central Park and check out all the food stands that are there as this is a popular place for them. Remember that they are only open in the evenings! We bought marquesitas there and then found a bench in the Holbox Central Park to sit and eat them.
Happy exploring!
Holbox is a hidden gem in the Yucatán Peninsula in Mexico. It has this chill atmosphere around it – laid-back village life, and beautiful tropical nature with white sand, shallow turquoise water, and lush green palm trees. If you can, please, leave a comment below if there are any significant changes to anything that is written in this blog post! Many thanks!
PIN FOR LATER!