10 amazing brunch places for the best breakfast in Barcelona
Barcelona is a paradise for foodies and food lovers of any cuisine from around the world! The best part about Barcelona being an international and diverse city is its abundance of food options!
Name any cuisine from around the world and you will be able to find it in Barcelona! Late breakfast on the weekends is something very common amongst locals as well as tourists, so I rounded up 10 amazing brunch places in Barcelona for you to try on your next visit to this wonderful city!
1. EatMyTrip – Brunch & Bakery
EatMyTrip is a brunch and breakfast place in Barcelona serving very creative and tasty plates. They have eggs, toasts, pancakes, cakes, cocktails, and, of course, specialty coffee.
The dishes are creative and very tasty – at least everything that we tasted! Our sweet toast came with a huge pink cotton candy cloud on it – so fun! It looked very attractive, creative, and very inviting!
Location: EatMyTrip Barcelona
2. Brunch & Cake in Barcelona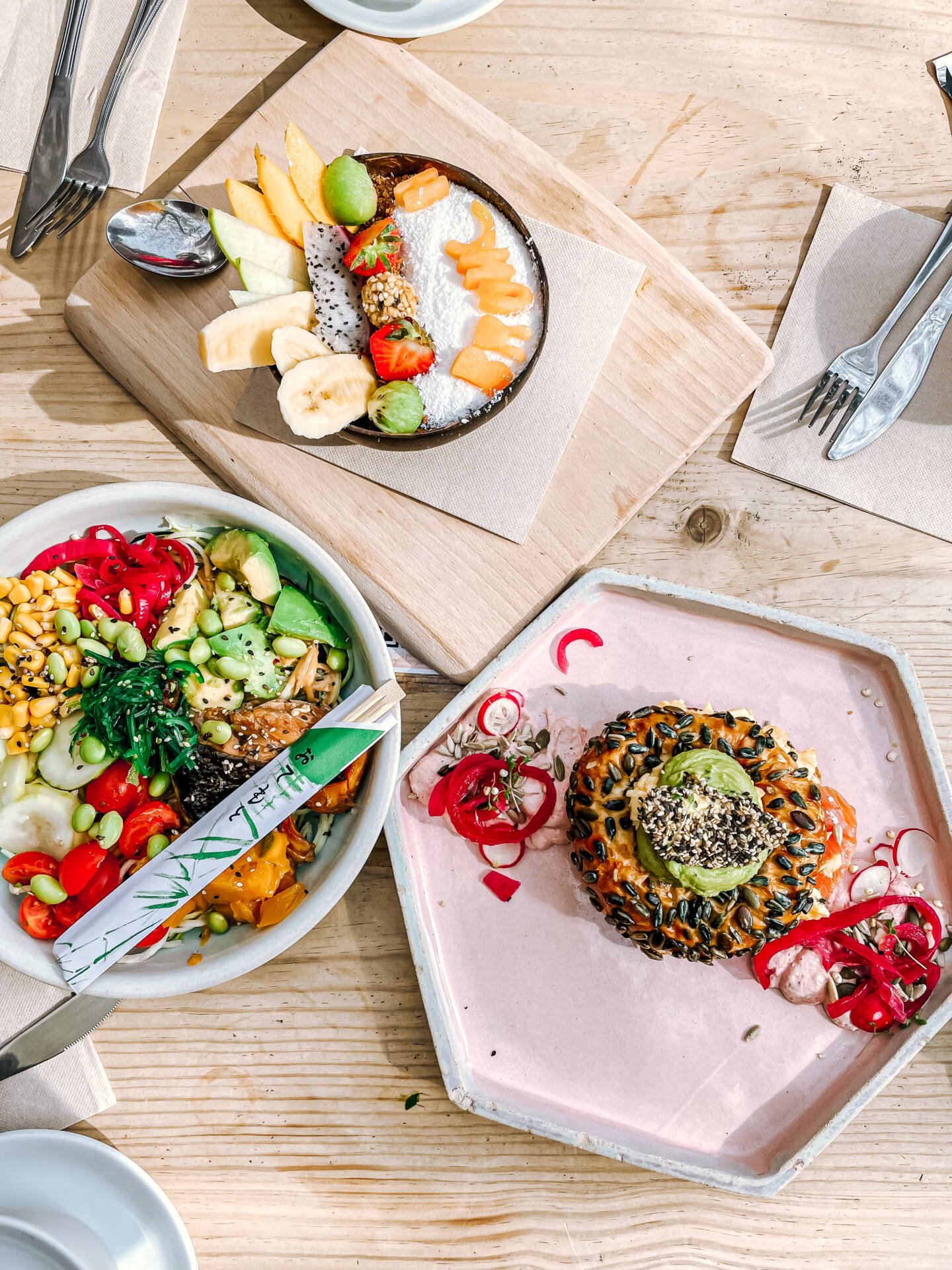 Brunch & Cake is another instagrammable breakfast and lunch place in Barcelona! They serve burritos, açai bowls, avocado toasts, bagels, poke bowls, and so on!
When we arrived around 11.30 AM on Tuesday there was already a queue outside the restaurant and it remained so throughout our visit. I mean, a queue outside most often means that there is something worth waiting for and the dishes did not disappoint!
Location: Brunch & Cake (Note! They have multiple locations throughout Barcelona! We visited the one on d'Enric Granados street)
3. The Egg Lab – Brunch Barcelona
I have a serious challenge for you – can you open The Egg Lab Instagram account and not feel like you are about to taste the utmost comfort food? Those crunchy potatoes, homemade bagels, juiciest eggs, and pancakes…
I mean, it looks so good and it really delivered! This was probably the biggest plate we got for the same money we spent in other places and it tasted very good. If you are really hungry, go to The Egg Lab!
Location: The Egg Lab – Brunch
4. Barcino Food Brunch Barcelona
Barcino Food is a great breakfast place with a nice and chill atmosphere. They serve toasts, bagels, pancakes, açai bowls, as well as cocktails and cakes.
The dishes are beautifully decorated with fresh fruits and greens and are quite instagrammable as well. 🙂 Not that it is the most important part of food, but the bagel I had was both – tasty and very good-looking!
Location: Barcino Food
5. Lilo Coffee Brunch Barcelona
Brunch, wraps, toasts, pancakes, smoothies, as well as salad bowls, are some of the dishes you can get in Lilo café. I mean, doesn't it look tasty in the picture? It definitely was! A great breakfast place if you happen to be in the Sagrada Familia area.
Location: Lilo Coffee Brunch
6. Molinet Cafè Antic
Cozy and great atmosphere, tasty food, and good coffee – is there anything else you can wish for when looking for a good brunch in Barcelona?
This cafe surprised me with how simple it was, and how good quality food they had. Also, the dishes were on the bigger side, so come here, when you are hungry and you will leave very satisfied!
Location: Molinet Cafè Antic
7. Cremat 11
Have you had one of those days when you wake up and all you can think of is a big and tasty-looking stack of pancakes with fruits and delicious sauce?
I definitely have! Cremat 11 is a great brunch and tapas place located in Barcelona center, where you can get these exact pancakes, breakfast toasts with eggs and avocado as well as try some tasty lemonades and cocktails.
Location: Cremat 11
8. Granja Petitbo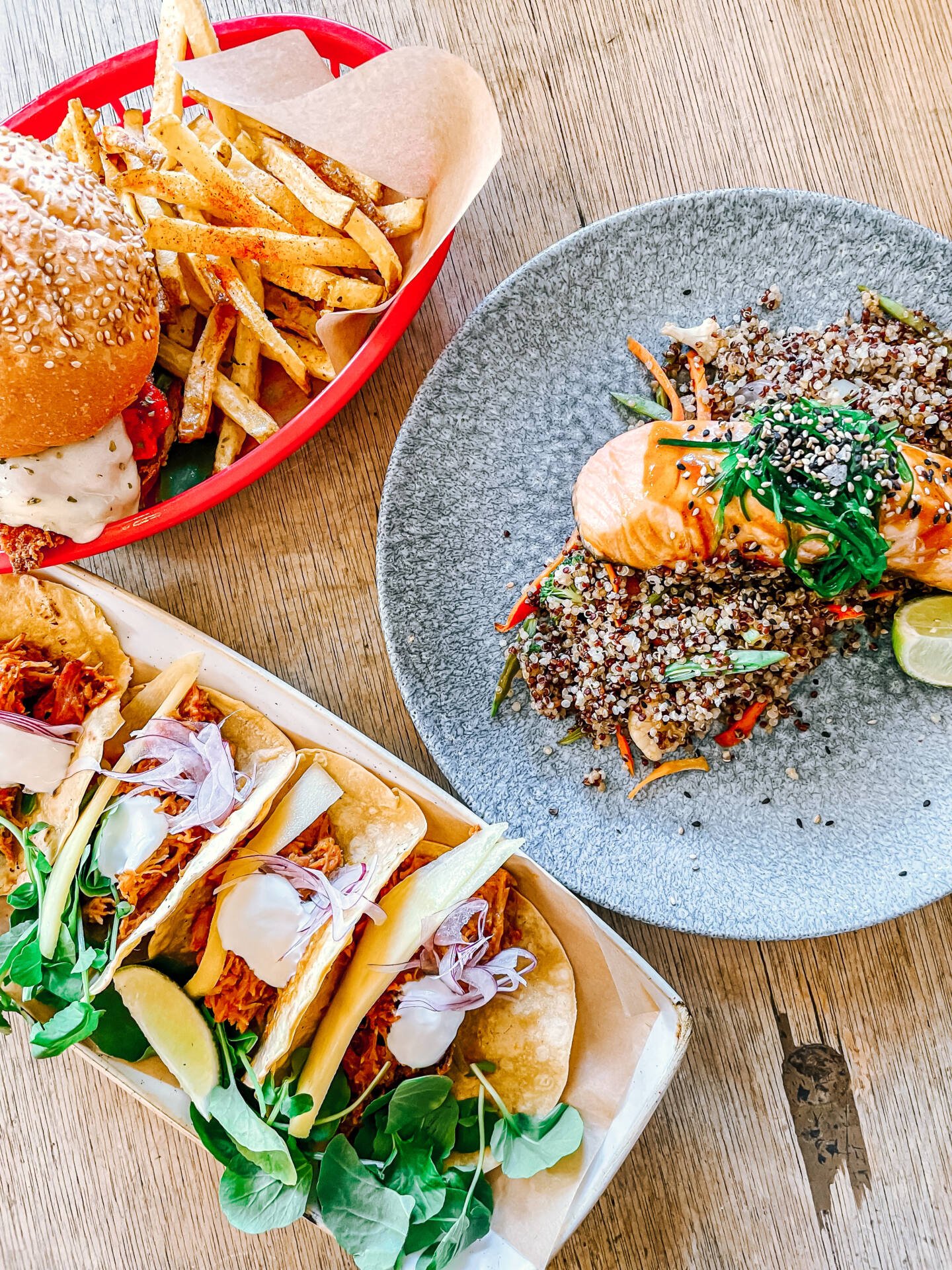 'Fruity breakfasts, eggy brunches & vegan options at a stylish cafe & bar with sidewalk tables' is what Granja Petitbo writes about themselves.
When we got here, it was already lunchtime, so we sided with lunch options, not breakfast options, however, we saw many customers choose avocado toasts. The place is not as cozy as other places, but it serves its purpose – they serve good food.
Location: Granja Petitbo
9. OMA Bistró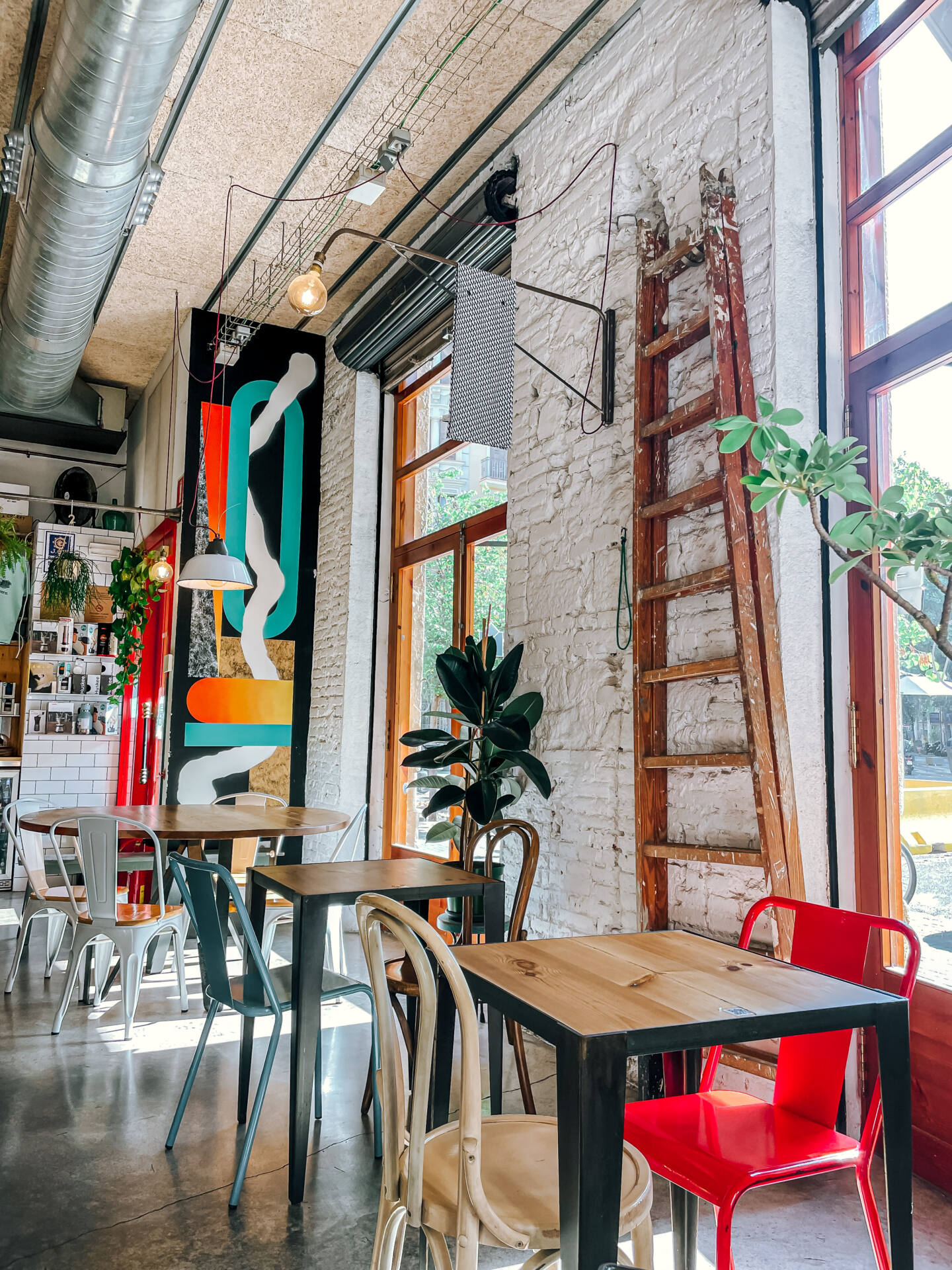 Bagels, toasts, pancakes, eggs as well as burgers, and salads – OMA Bistró is a place you can visit all day and get what your heart desires and be satisfied. The coffee here was especially good!
Location: OMA Bistró
10. Can Dende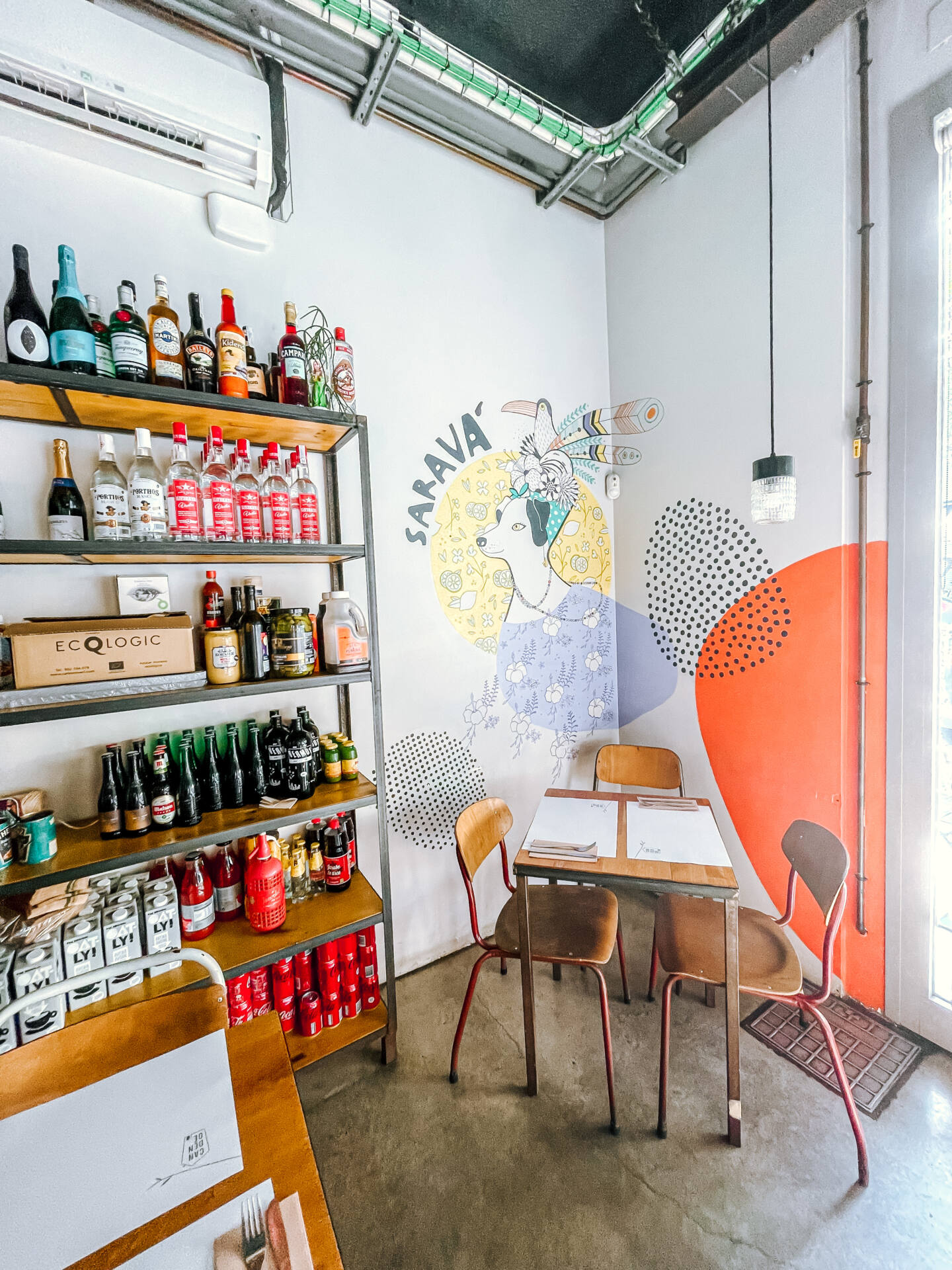 Eggs, pancakes, bagels, toasts, and chips, savory or sweet – anything you crave for breakfast is here. Located near El Poblenou area, this is a popular breakfast spot for locals as well as tourists.
Location: Can Dende
Happy exploring!
Barcelona is the perfect city for any tourist – there are many sightseeing options around the city, beautiful architecture, parks, amazing beaches at the Mediterranean sea, and also some hills around the city.
Besides, there is an abundance of options for any type of food cravings. Who doesn't love food? I hope you have an opportunity to go and try at least some of these places for a relaxing brunch in beautiful Barcelona!
PIN FOR LATER!